Chaumet's Tribal Vibes
Significant African inspirations for Ronde de Pierres, one of the ve lines in the latest collection by Chaumet, Trésors d'Afrique , designed by Kenyan artist, Evans Mbugua
---
There is something of the Dinka people from Sudan and the Maasai from Kenya, and even a joyful flashback to the extraor- dinary jewelry creations that appeared thousands of years ago on the banks of the Nile in the design that characterizes the Ronde de Pierres set in Chaumet's Trésors d'Afrique collection. Behind these out-of- time inspirations is the hand of Kenyan artist Evans Mbugua, who has played with the bright colors of his aesthetic traditions to create five 'chapters' each dedicated to a different African community.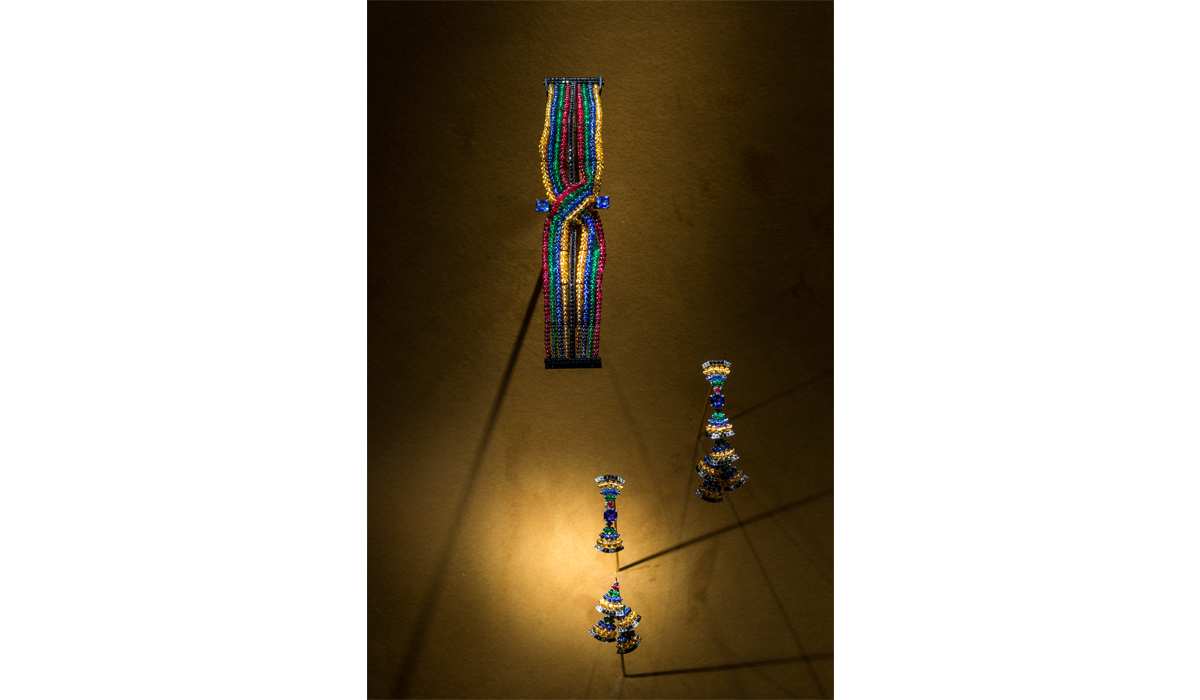 TRANSFORMABLE EARRINGS AND BRACELET WITH LIVELY STRINGS OF RED SPINELS, EMERALDS, SAPPHIRES AND PEARLS OF MANDARIN GARNET

PRECIOUS LINKS. Blue Ceylon sapphires of notable dimensions and beads made of precious stones, like emeralds from the Colombian mines in Muzo and pigeon-blood rubies, create ensembles that echo of tribal bijoux. Gold is rhodium-plated, bringing with it the allure of ancient jewelry.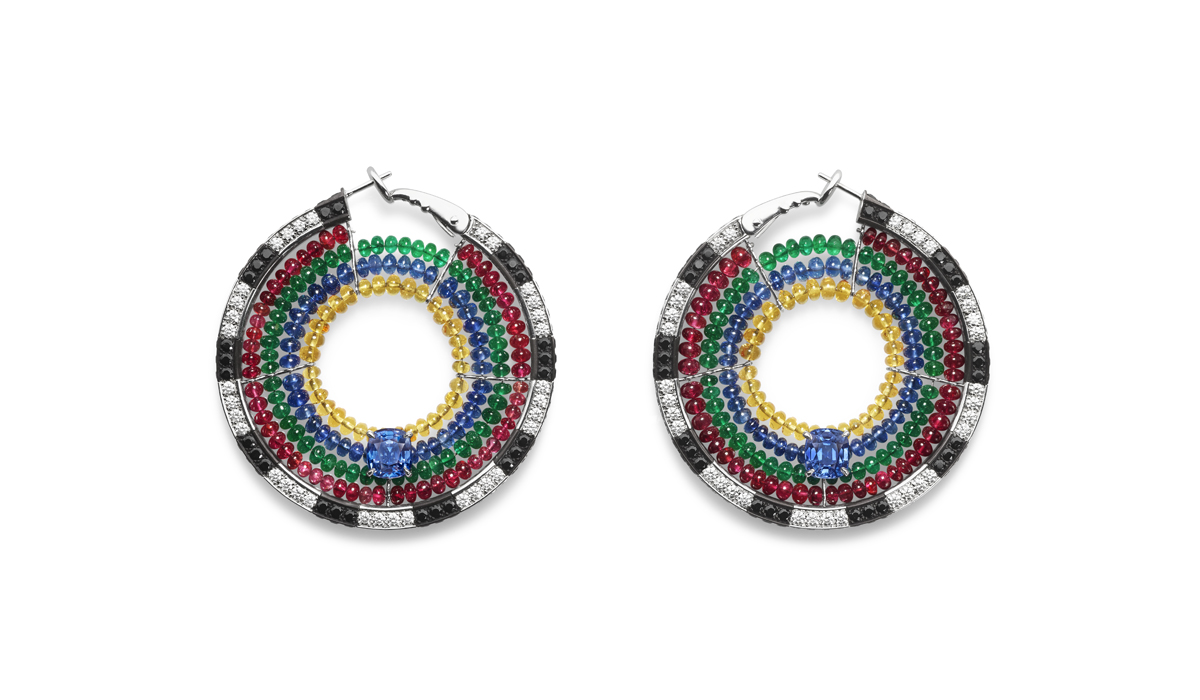 HOOP EARRINGS WHIT RED SPINELS, EMERALDS, SAPPHIRES AND MANDARIN GARNET
SMART & LUXURY. The Nyangatom tribal women in Ethiopia wear them but in Chaumet's Rondes de Pierres version, the classic hoops become ultra-precious with sapphires of almost two carats in the center.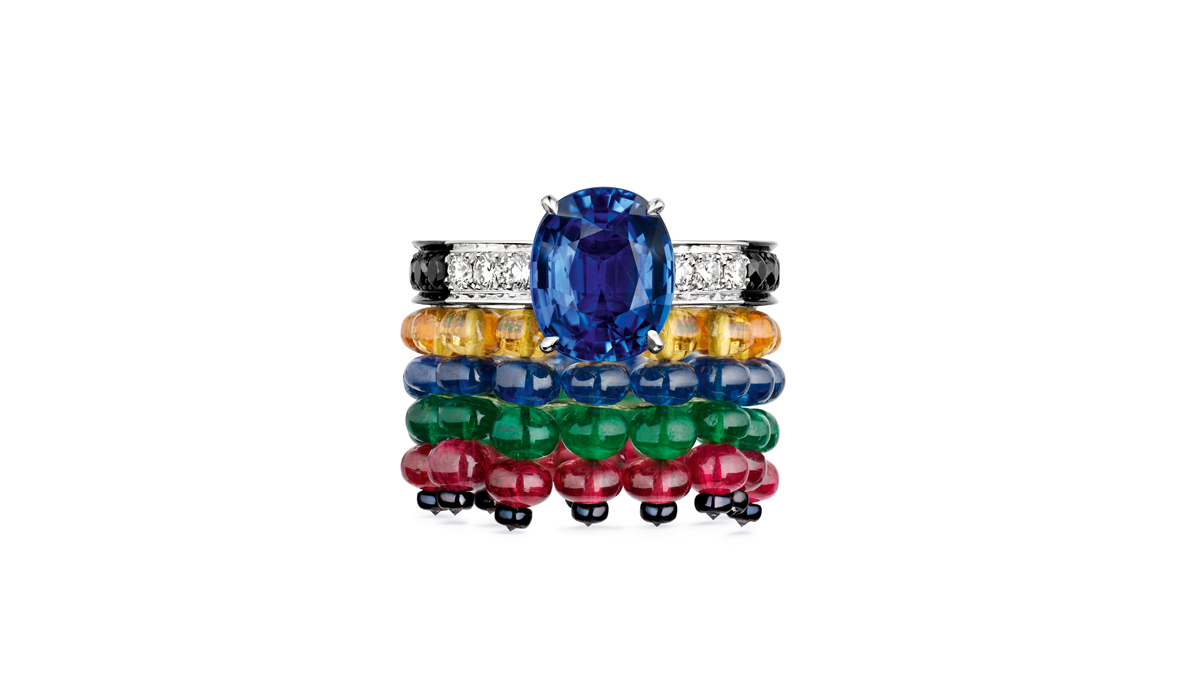 RING WITH 3.42 CARAT CUSHION-CUT CEYLON SAPPHIRE
LIVELY COLORS. Ronde de Pierre is the only 'chapter' out of the five in the Trésors d'Afrique collection not to target animal subjects. This line features unexpected chromatic games created by red and black spinels, emeralds and garnets.
---