Royal Nordic Gold
The tiara created by Arje Griegst in 1976 for Margrethe, the Queen of Denmark, is a skillfully made jewel inspired by an idyllic look
---
Commissioned in 1976 by Margrethe II, the queen of Denmark, the tiara was created by the Danish artist and jeweler Arje Griegst. It is a magnificent and original object that best expresses the gold arts of the north. Griegst was inspired by his garden in Frederiksberg, making a precious 21-carat crown, reminiscent of a magnificent meadow of flowers that gently sway in the summer breeze. The short and delicate life of poppies was made immortal by the mastery of the artist. «It mustn't be too heavy; the flower must move in the air. That is why I didn't solder them. The gold would have become fragile, losing its strength and elasticity.»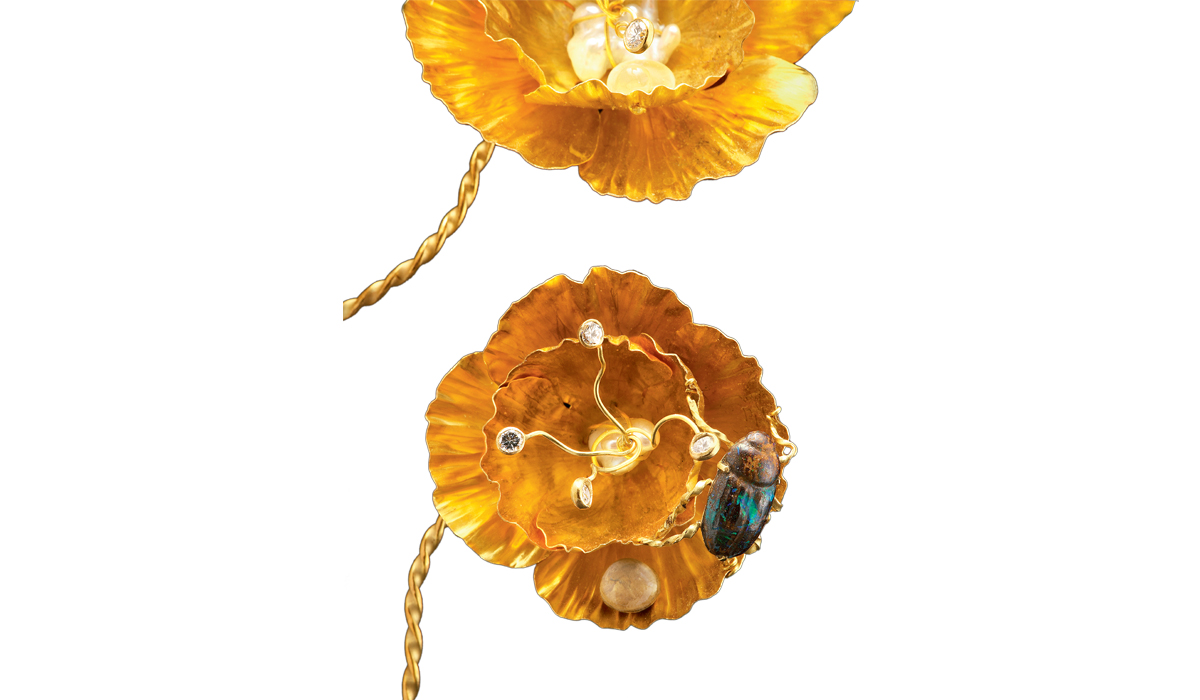 Among golden poppy petals, diamond pistils and oriental pearls illuminate the corolla. Lightweight and rich in detail, the tiara was created with an ancient ligree technique, which allows the owers to move.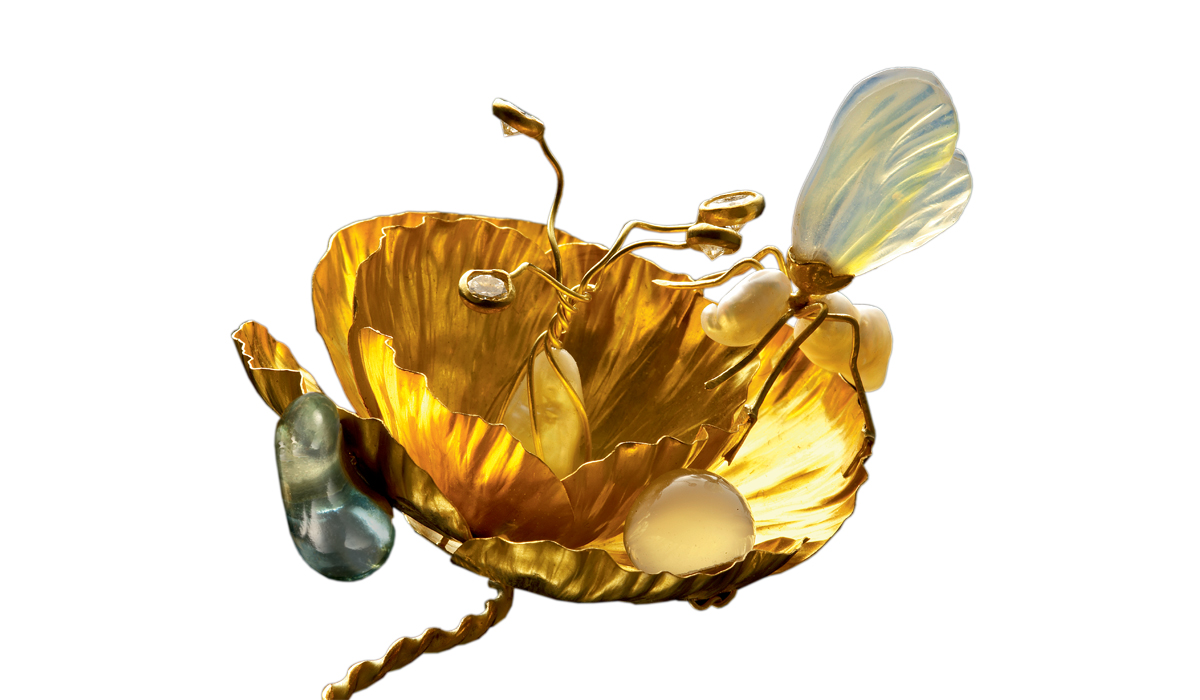 The black opal beetle, crystal spider, opal butterfly wings and the moonstone dew drops are all details inspired by Arje Griegst's garden at his home in Frederiksberg.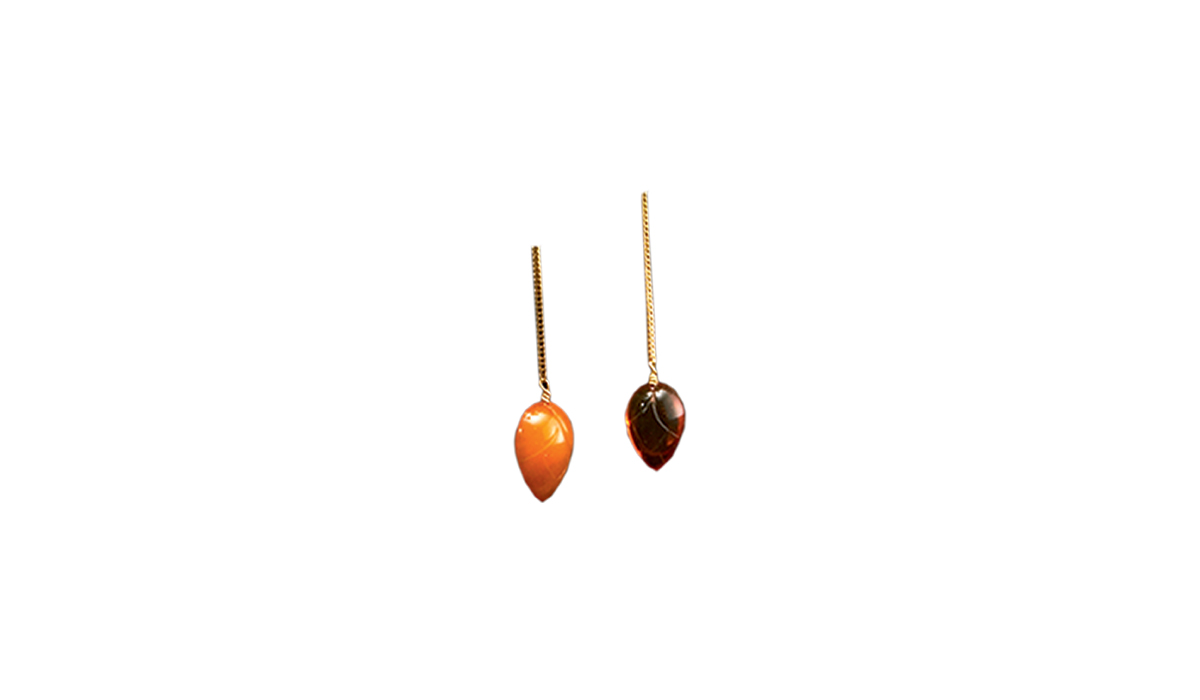 The tiara is decorated with amber pendants and is a tribute to the Nordic heritage, with an elegant Renaissance touch. «Amber is the gold of the north. A Nordic queen must wear it,» Arje Griegst.
---