---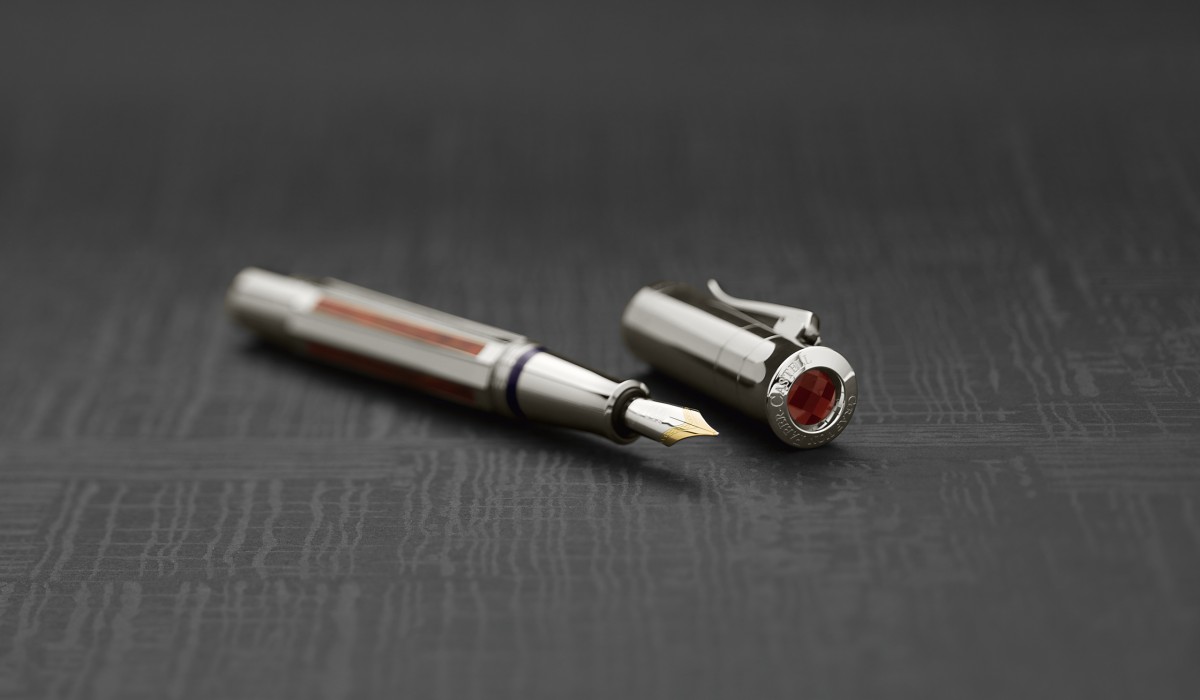 The new Pen of the Year tells the story of people who have had a very strong influence on history: the Vikings.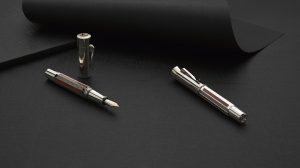 The journey through time begins with a race of people living in the far North, who rose with breathtaking speed in the 9th century to become the greatest maritime power in the western hemisphere: the Vikings.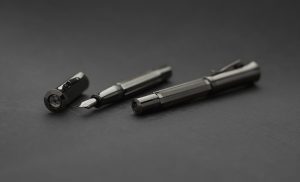 The revolutionary and pioneering construction of the Nordic longboats inspired Faber-Castell in designing the pen. The platinum-plated barrel is reminiscent of the elegant curves of those renowned boats; finished with masterly craftsmanship in the spirit of the epoch-making skill of the Vikings. With great precision, slivers of 'curly' birch are integrated. A special process has made it possible to cut such thin pieces from this wood, which is very delicate on account of its attractive patterning. That takes a degree of skill otherwise found only in the cutting and polishing of gemstones.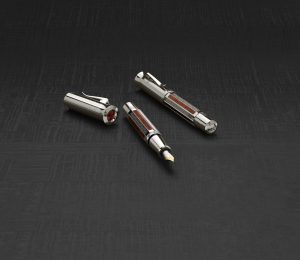 Made by craftsmen from choice materials, the Pen of the Year 2017 brings the Viking age into the present day in a fascinating way: something of the elegant verve with which the famed longboats hastened through the waves is apparent in every stroke of this pen. Such a discovery is worth grasping in the hand. The version with a tough anthracite-coloured PVD coating has a particularly masculine appeal.
The special edition is limited to 230 fountain pens. Matt-grey smoked oak – the preferred wood for building the Viking ships – stands in exciting contrast to the gleaming metal parts of fountain pen and roller-ball pen, which change their appearance with every movement. The fountain pen comes with an18-carat gold nib with ruthenium plating that is inscribed by hand. Each of these writing implements is presented in a brightly polished black wooden case.
A certificate bearing the signature of Count Charles von Faber-Castell confirms that this is a limited edition. The name Graf von Faber Castell was applied on the end piece in rune writing.
Arianna Pinton
---