In conversation with Alba Cappellieri
---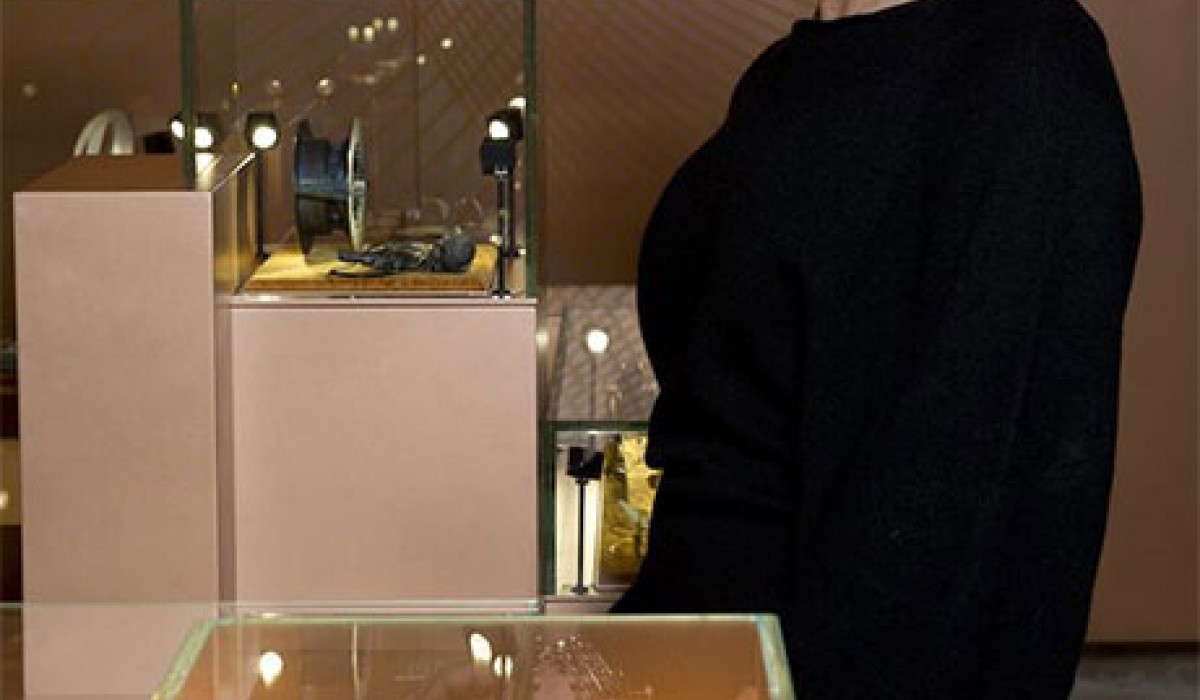 Architect, professor, and writer, Alba Cappellieri is the author of numerous books and the curator of several shows defined as being fundamentally important to the changes in how jewels are perceived. In this interview, she tells us how the relationship between jewelry and fashion has evolved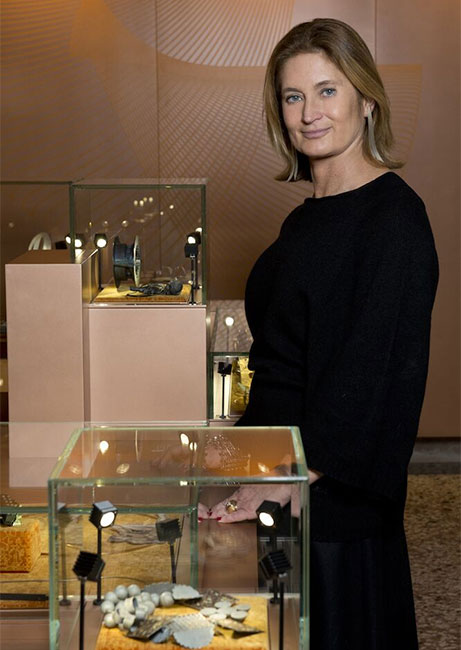 It seems like we are seeing a revival of bijoux and vintage jewelry. Why is that?
The developments and trends in fashion, including the passion for revivals, are winning over the jewelry industry, whose most important qualities have always been timelessness and preciousness. It's important to clarify that, today, you can't talk about bijoux anymore. The classification of an item cannot be linked to the materials used. There are other parameters that define its characteristics, like the shape, function and context. I prefer defining it as "fashionable jewelry." More precisely, while exploring the relationship between jewelry and fashion, I determined three macro-areas: jewelry for fashion (made by costume jewelers), fashion jewelry (made by fashion designers themselves) and jewelry with fashion (realized by stylists).
Ugo Correani was considered a trailblazer in the golden age of Italian bijoux. Do you maintain that Italian jewelry is a step ahead with respect to other countries? What other names in bijoux are important?
I think the important names are those that defined the identity of Italian fashion jewelry, substituting the preciousness of the materials with creativity. In the 1960s, this prerogative was well represented in Coppola and Toppo's cascades of crystals, Emma Caimi Pellini's brooches, Ornella's various shapes and materials, Ercole Moretti's glass pearls, and Sharra Pagano and Bozart's sophistication. There's also Fratti, Luciana, Cascio, Artigiana Fiorentina and Borbonese. The credit for bringing the best jewelry manufacturing skills to the fashion and costume industry goes to those brands, thanks to a special alliance with designers.
What is the impact of artistic and cultural heritage of vintage jewels on young jewelry designers?
I am convinced that you cannot design without knowing what has already been done in the past. Historic research and detailed exploration of the choices in traditional shapes, techniques and materials are fundamental for young designers, because, as Marcel Proust said: "The real voyage of discovery consists not in seeking new landscapes, but in having new eyes."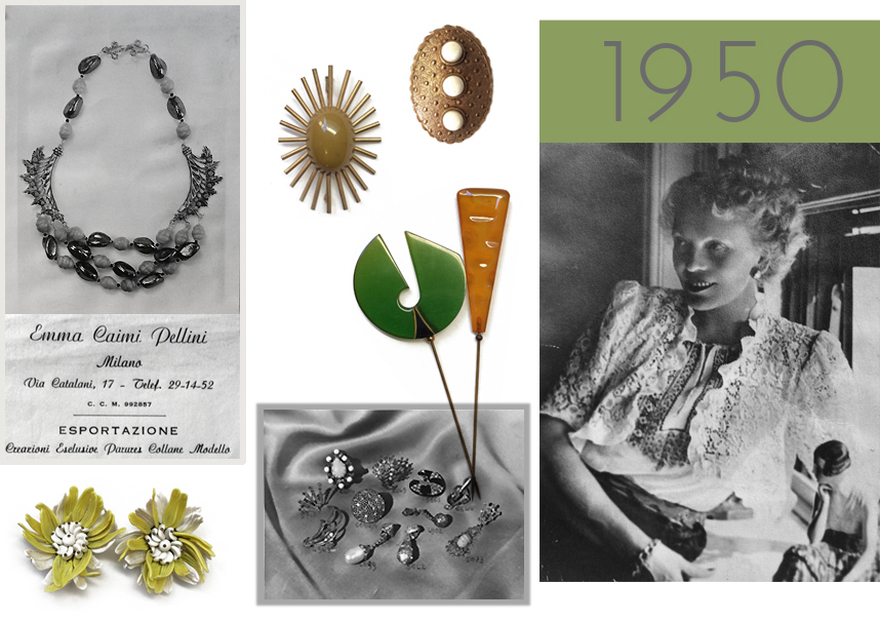 Emma Caimi Pellini's brooches
---