Jewelry Under the Eye of Investors
According to Deloitte, jewelry has reached an average value of 200 million euros per transaction between mergers and acquisitions. Here, and interview to one of the partners of Deloitte and to the manager of LVMH Luxury Ventures
---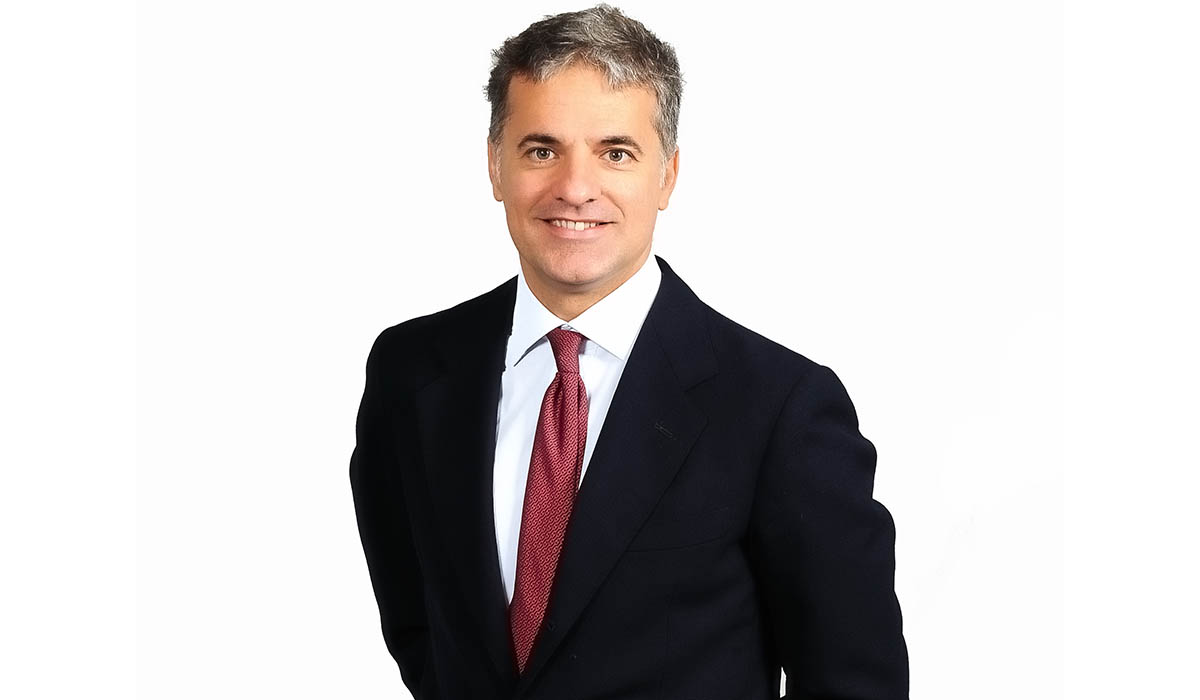 Investors' attention to jewelry and watches is increasing. Second only to the fashion segment, fine jewelry and watches in 2016 saw an increase in mergers and acquisitions of nearly 125% with a total of thirty-eight deals completed by big companies like the Swatch Group, Gansu Gangtai Holding Group and Pandora, to name just a few. This is quite interesting even though after years of steady growth, the segment is showing some fragility, especially due to a decline in the Asian market and consumption as well as tough competition, reducing the market shares of the main players. Nevertheless, mergers have reached an average value of 200 million euros per transaction, ensuring that jewelry, along with fashion and cosmetics, is proving to go against the trends with respect to other luxury sectors that are seeing a decrease in the average price of transactions.
But what characteristics make a brand more attractive than others? And what is the outlook for the market? «In 2015, there were only fifteen transactions in the segment, while in 2016, there were thirty-eight, and we are waiting to see if 2017 will continue this trend,» explained Elio Milantoni, partner at Deloitte and mergers and acquisitions leader, who handled the Fashion and Luxury Private Equity and Investors Survey 2017 Global Report. «Naturally, it involves a very specific sector for which interest derives from specialized groups that aim to acquire new slices of the market, increasing their portfolio as well as financial investors looking for a good return, given that average profitability is 20-21% against the 18% they'd get from the fashion segment. The forecast for the next eighteen months is marked by stability with transactions mainly led by Asian players who look strongly to traditional brands.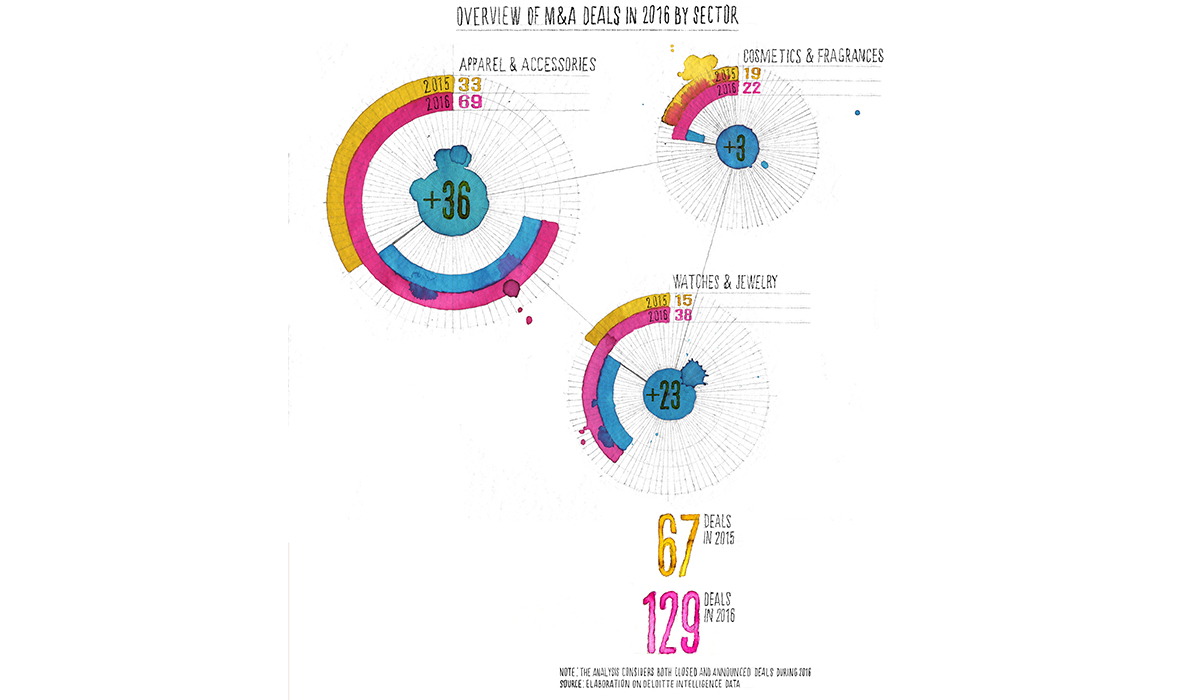 Today, jewelry and watch companies, and especially Italian ones, are still very tied to the family company structure, but it is evident that eventually opening up to capital could make for a successful resource for facing the great challenges of the sector, from foreign market growth to the digital world. International companies like Pandora have demonstrated how effective the ability to reach consumers through new media is, even if the purchase is still concluded in a traditional manner, as is usually the case. A similar argument is true for distribution chains, like Stroili, which was able to engage consumers outside the brick-and-mortar boutique, drawing them in to finalize the experience.» And although the future seems stable, even if we are increasingly waiting for new market growth, especially in India, which has not fully expressed its potential, new highly creative names are popping up on the market and large groups are beginning to equip themselves with financial structures that could welcome new business opportunities. That is the case of the French luxury heavyweight LVMH, which launched the LVMH Luxury Ventures division with the aim of supporting, in financial and strategic terms, new names with a great potential for growth.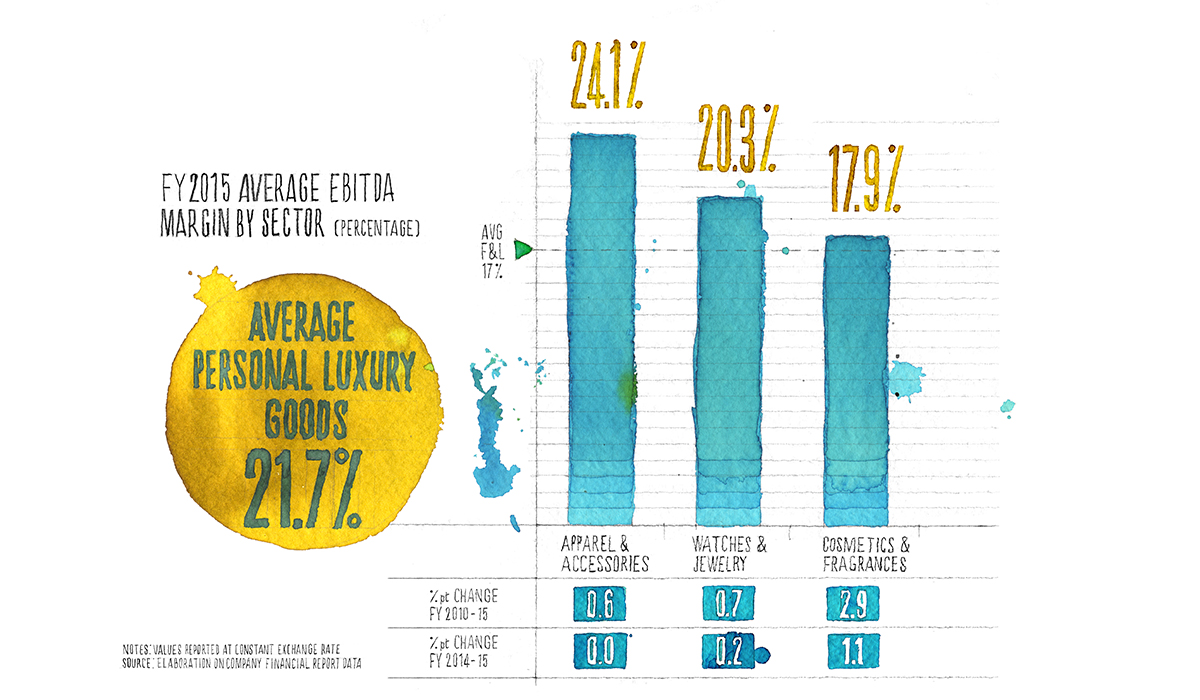 LVMH Luxury Ventures, led by Julie Bercovy, aims to acquire a stake in new luxury companies with an initial investment that starts at two million and can go up to ten million euros. «I've worked in mergers and acquisitions for the LVMH group for twelve years. After the acquisition of brands like Hublot and Bulgari, I wanted to use my experience for new brands and promising business models, still unexplored by the group. It was with this in mind that I presented the project for minor investments in small companies with great potential first to Jean-Jacques Guiony (CFO of the group), and then to Bernard Arnault. There have been several success stories as of late, particularly thanks to digital technology, and LVMH could have accompanied them, creating value,» emphasized Bercovy.
Illustrations by Jacopo Ruggine
---