A Golden Rendez-Vous on Instagram
Galleries, boutiques and places of choice for jewels that thrive on unexpected visual experiences. Collected and embraced by Instagram
---
Instagram is becoming one of the best social media where to find good and interesting jewelry inspirations and trends. Here are some of the profiles, everybody should follow.
DSM Jewellery Space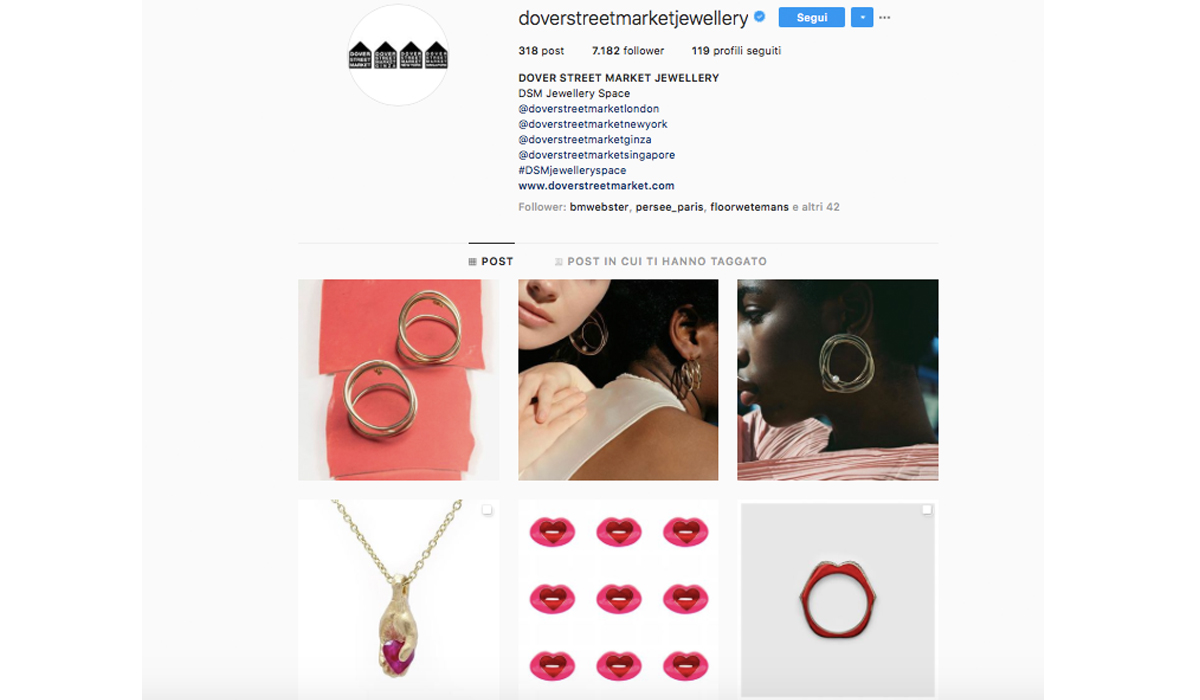 After London, New York, Singapore and Ginza, a new "spot" dedicated to jewelry has arrived on the scene. DSM has inaugurated its social media showroom, making jewelry the guest star of its empire.
Martine Newby Haspelagh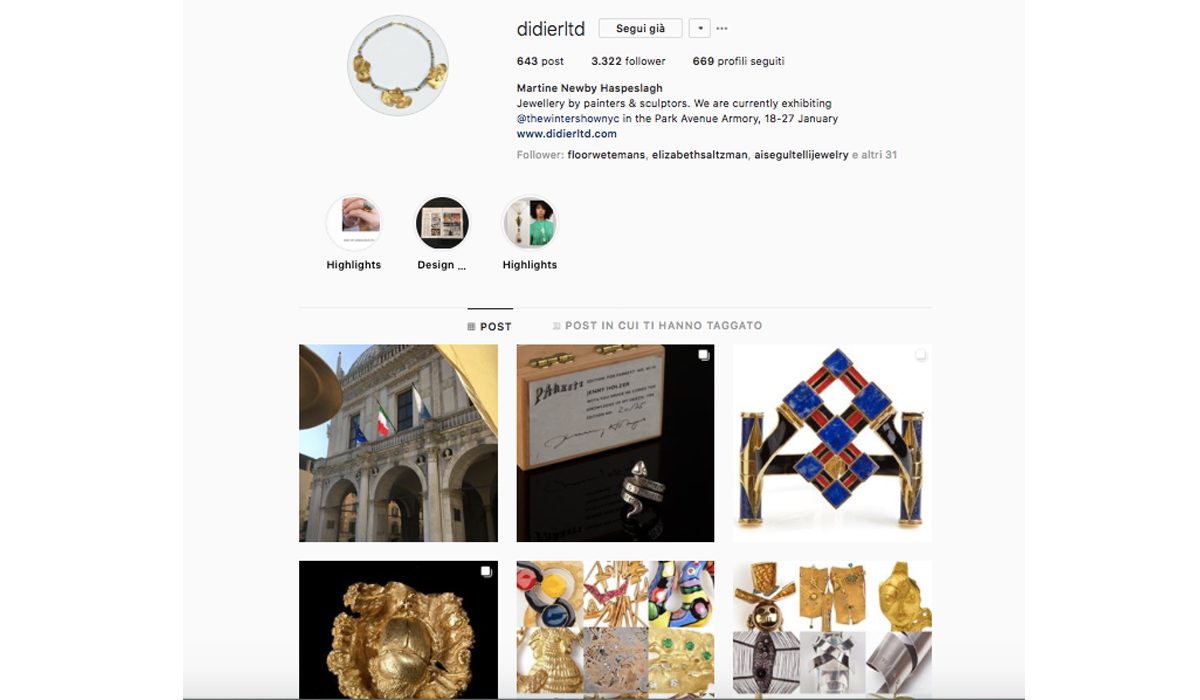 Painters and sculptors are the masters on the scene. And so are architects and designers from the XIX and XX centuries. Instead of contemporary and reproduced jewelry, here there are only pieces that can transmit the language and artistic style of the designers.
Australia's space for jewelry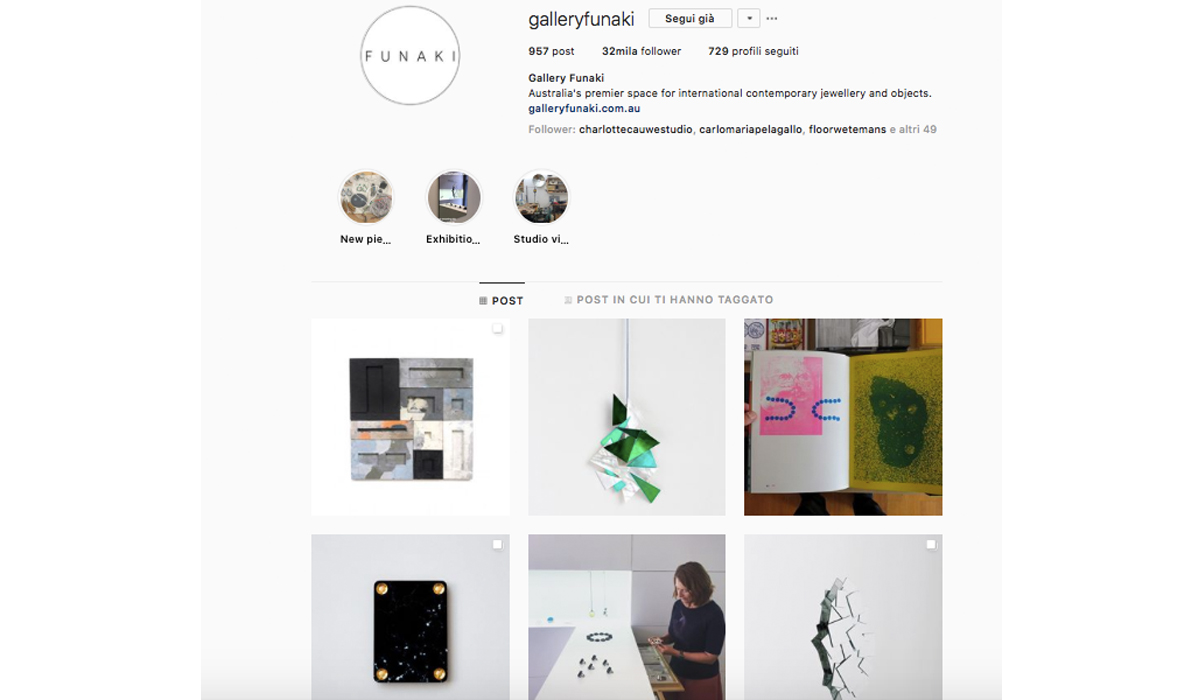 The Melbourne Funaki Gallery has for twentyfive years promoted the creativity of Australian, New Zealand and European artists. At least six solo and collective exhibitions per year, including the Mari Funaki Award for Contemporary Jewellery.
Fine Jewelry by Valery Demure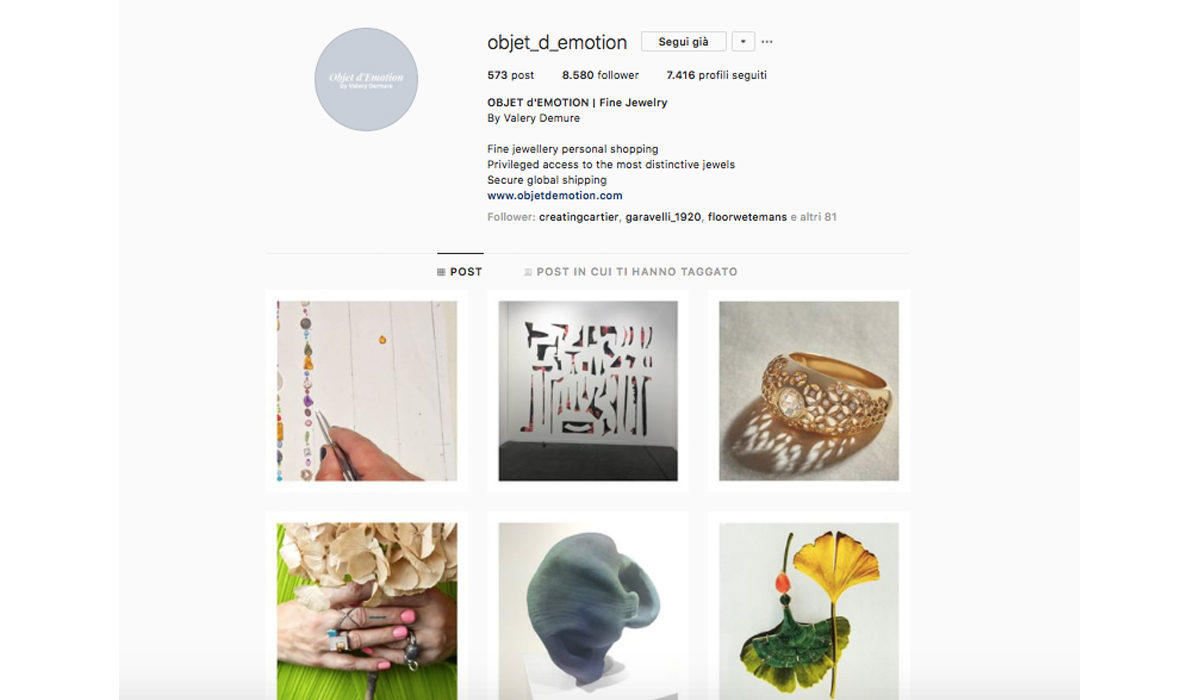 Valery Demure doesn't miss a beat. She continues her open dialogue with the jewelry industry, giving the oor to new designers and to highly sought- after pieces. Whether they are one of kind, unusual gifts or rare jewels.
Motley London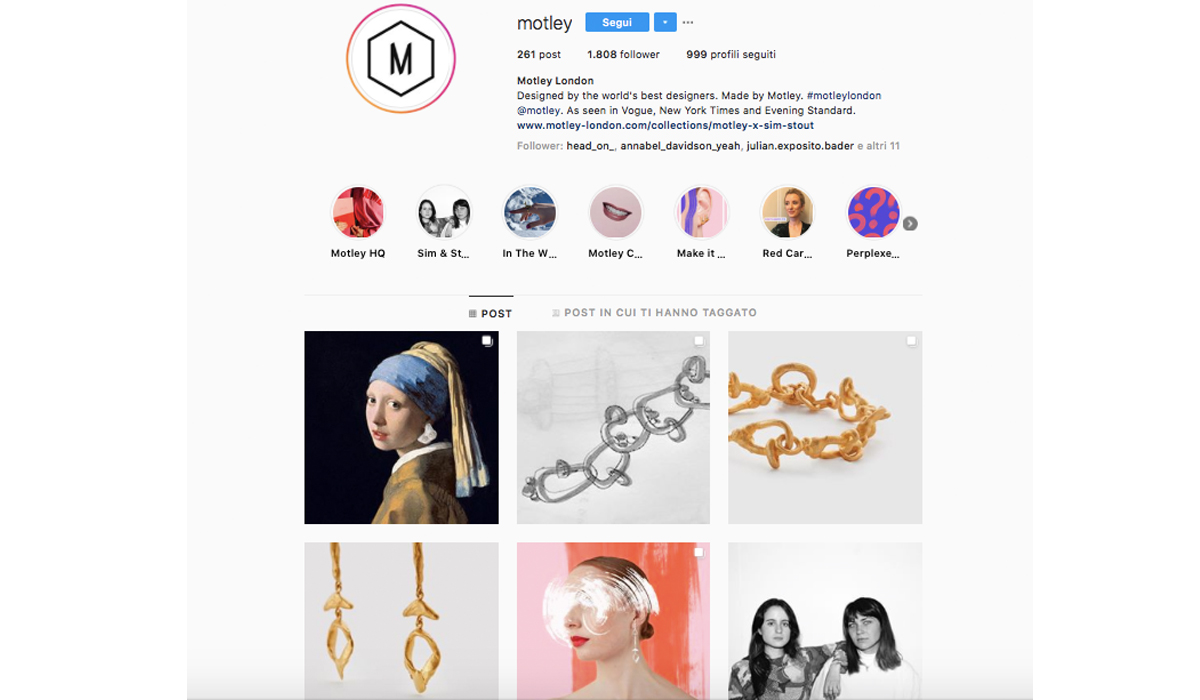 A "meeting place" for only the best in the creative thinking of international designers. With everything made in London, Motley looks to diverse jewels with a revolutionary app
---