From Europe to Japan: L'École is Back to Tokyo
L'École, School of Jewelry Arts supported by Van Cleef & Arpels is returning to Tokyo with a two weeks program of courses, evening conversations and exciting exhibitions
---
The ÉCOLE, School of Jewelry Arts, returns to Japan for two weeks, from February the 23rd to March the 8th, at the Kyoto University of Art & Design headquarters, inside the Gaien Campus in Tokyo. The program of this special cultural event includes courses, talking and exhibitions dedicated to all those who want to immerse themselves in the world of jewelry. An invitation also dedicated to those who have never explored this sector that can take advantage of expert knowledge and be guided among the wonderful creations of different artists. For the occasion, three exhibitions has been set up: "Through the eyes of a connoisseur", "Vestigia Naturae" and "The fabulous destiny of Tavernier's diamonds".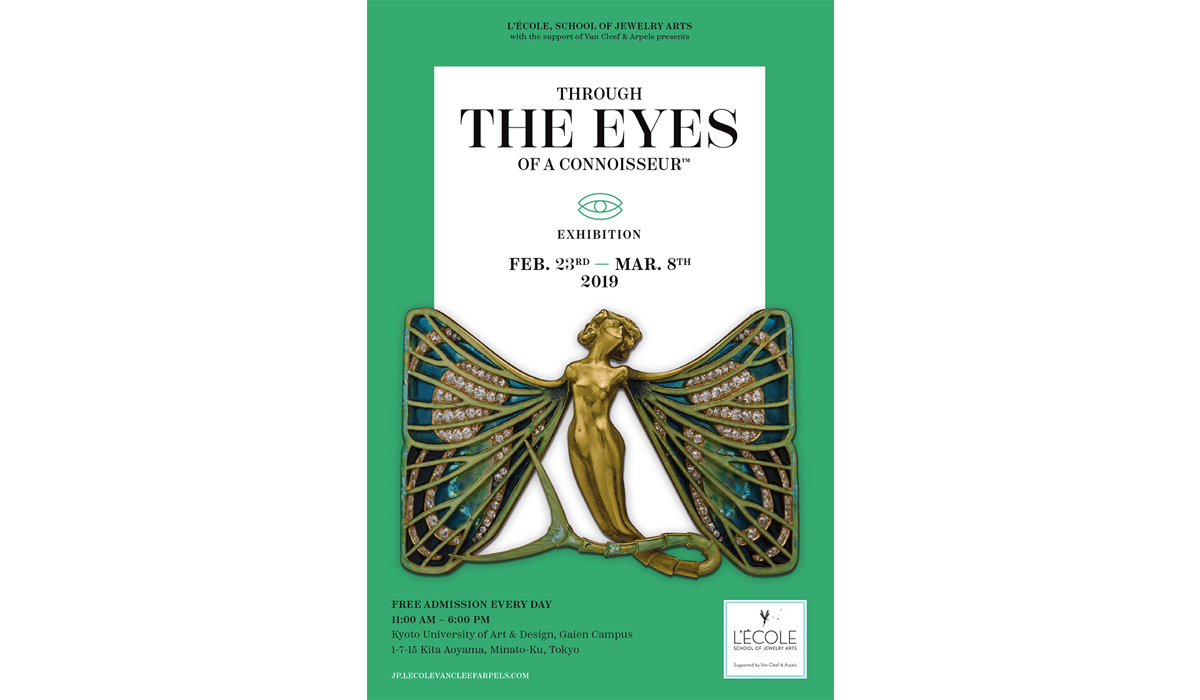 Through the eyes of a connoisseur
The Japonismes 2018 season took place in France and celebrated the 160th anniversary of diplomatic relations between France and Japan. Although the event has come to an end, this exhibition presents a selection of jewelry from Kazumi Arikawa's prestigious collection. The exhibition focuses on precious creations, such as earrings, necklaces, pendants, rings, and bracelets created by the biggest names of the era: Lalique, Fouquet, Vever and so on. All these pieces, created in Paris at the turn of the 20th century, bear witness to the influence of Japanese art on Art Nouveau jewelry creations.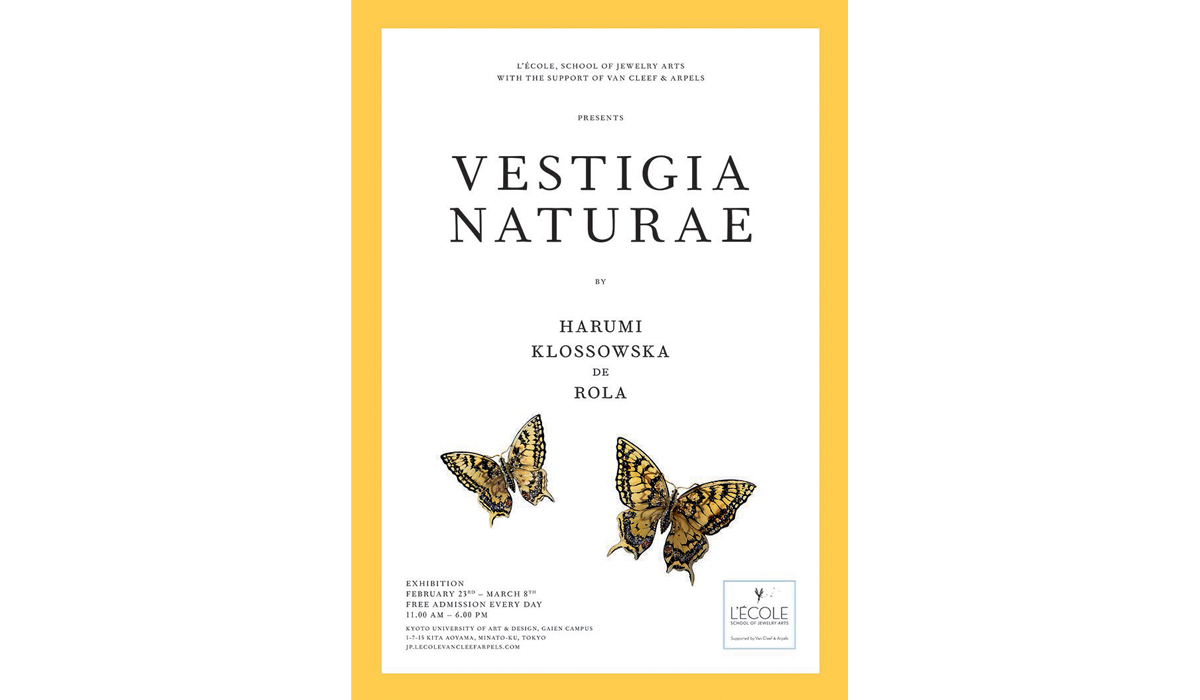 Harumi Klossowska de Rola: Vestigia Naturae
Vestigia Naturae features jewelry, objects and furniture from an imaginary world between Europe and Japan, at the crossroads of cultures and continents. It perferctly reflects the multicultural roots that come from various influences—Japan, France, Poland, Rome and now Switzerland where Harumi Klossowska de Rola lives with her family. These influences can be seen in her jewels and, more recently, her sculptures, works that are the result of her privileged perspective looking out on to nature, with flora and fauna dominated by cats, bulls, owls, and eagles. Her approach is almost primitive, based on her own concept in which irregularity and imperfection are in line with her way of experiencing beauty.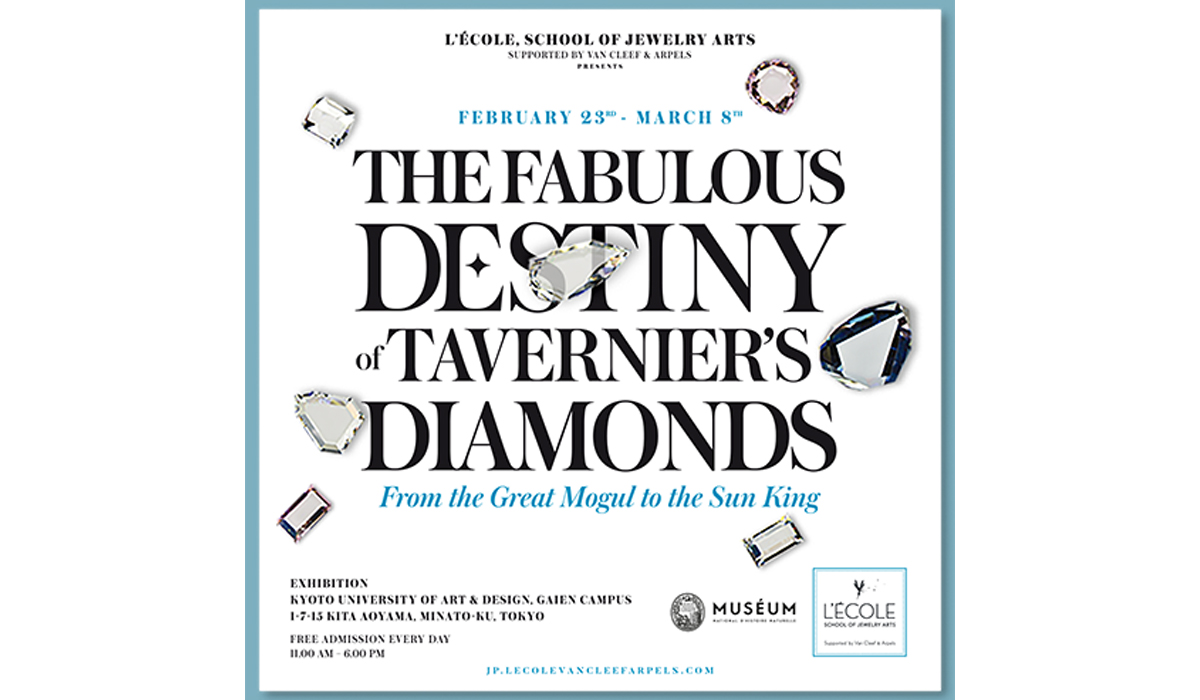 The Fabulous Destiny of Tavernier's Diamonds: From the Great Mogul to the Sun King
The exhibition presents replicas of 20 diamonds previously owned by Louis XIV, and now mostly lost to the world, which were recreated through the meticulous research of L'ÉCOLE experts in partnership with the Muséum National d'Histoire Naturelle in Paris
---