Ilgiz F. Oriental Inspiration
A trip in one of the most remote cities inspired "Samarkand": the latest collection by Ilgiz F. made with ancient artistic decoration, evocating oriental patterns
---
The bountiful beauty of Samarkand becomes one-of-a-kind jewelry thanks to the fervid imagination and immense craftsmanship of Ilgiz Fazulzyanov. The latest collection "Samarkand" is a tribute to one of the most remote cities, that the Russian designer visited last Spring. Created using various processing techniques and ancient artistic decorations for enamel, such as cloisonné and champlevé, the 60 items display details similar to ancient mosques, the unmistakable mosaics and geometric patterns typical of Islamic art.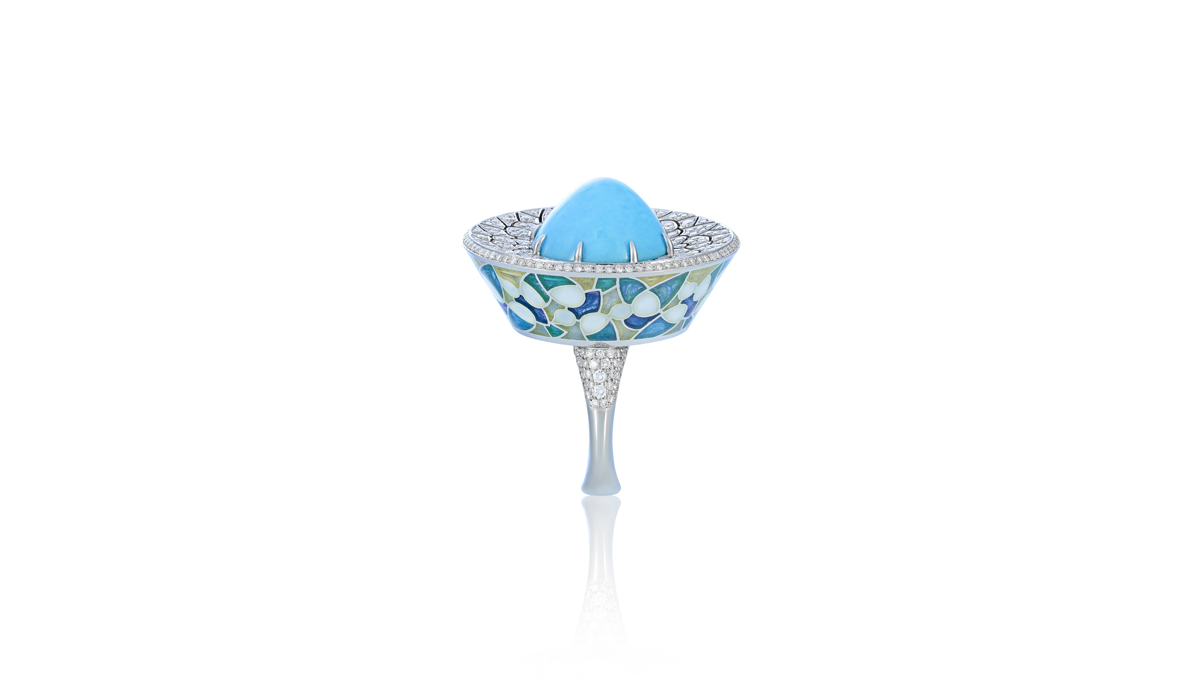 THE CENTRAL PIECES. A brooch inspired by the historical Madaris (Islamic schools) in Registan Square, the heart of the ancient Uzbek city. Other pieces in the collection were inspired by the general impression that the designer had of the city and are, above all, a tribute to the abundance of blue.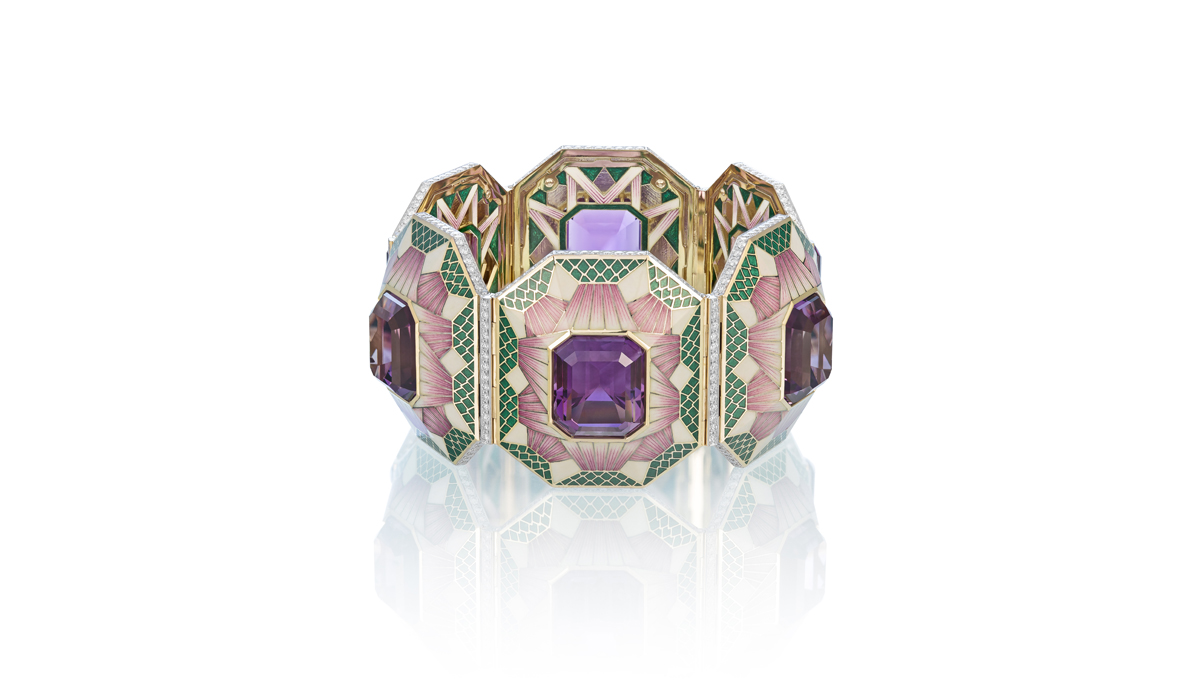 "SUZANI" EMBROIDERIES. Decorated with large Russian amethysts, the bracelet was inspired by Suzani art, a typical Islamic embroidery whose name derives from the Persian "Suzan", which refers to a textile knot. The decoration shows a burdock, one of the designers favorite plants.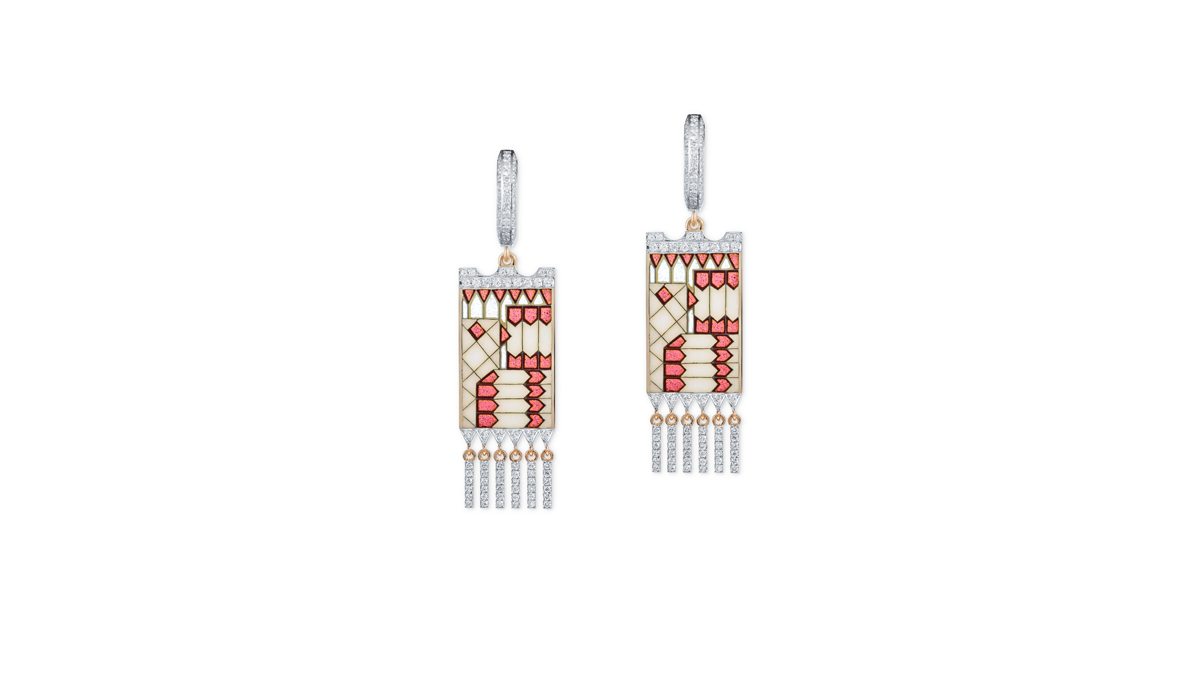 PEBBLE PATTERNS. Embellished with diamonds, these earrings repeat the pattern on the pavement typically found in the city of Samarkand, generally made with baked bricks, in the centre.
---