Ring Party
Innovating expressions, designs, materials and forms. A gallery of beautiful rings and outfits for a very special look
---
Flair of the Past, Minimalist, Rough Rock, Opulence, Metallic, Cocktail?
Make your choice and join us for an exclusive Ring Party.
FLAIR OF THE PAST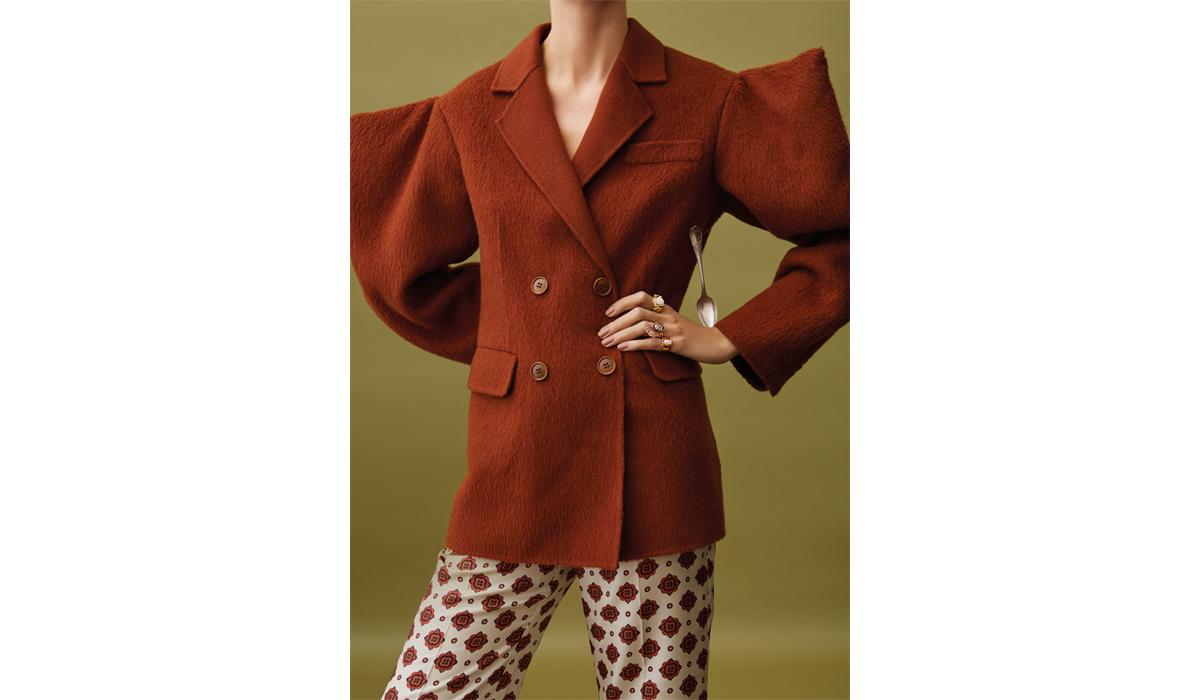 Gold plated, silver rings with hand-engraved cameos, CAMEO ITALIANO. Jacket ANNAKIKI. Trousers ALBERTO BIANI.
Once upon a time, it was the cameo, a celebrated expression of nineteenth-century artistic craftsmanship. A symbol of the past, the cameo ring has stood the test of time, innovating expressions, designs, materials and forms and establishing its role as a narrative jewel. But with a contemporary allure for a retro everyday look.
MINIMALIST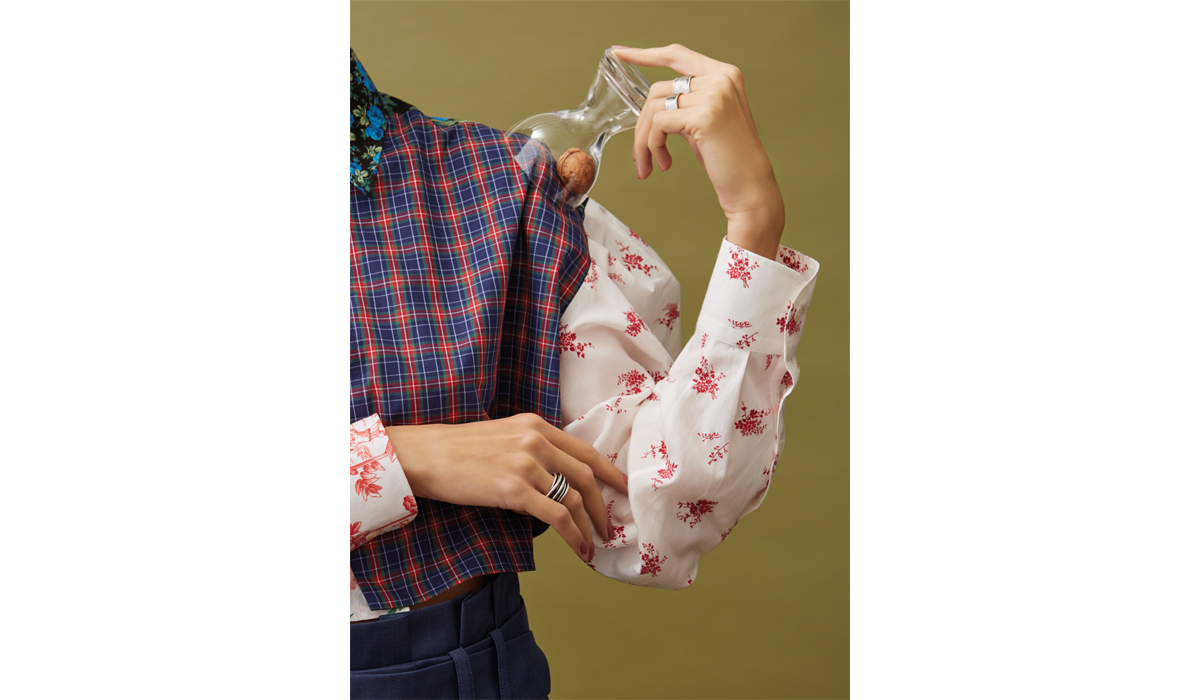 Montecarlo and Jack silver rings, GIOVANNI RASPINI. Shirt, MELAMPO. Trousers, DMN.
An interplay of solids and voids. Clean lines and shapes that reinforce a minimal yet harmonious aesthetic sense of expression. Single or multiple bands that refine the fingers with that touch of poetry that explores ever new styles. And silver is a must in this no-frills mission.
ROUGH ROCK
Garnet, quartz, pearls and zircon 9ct gold rings, MARCO DE LUCA. Blazer, EQUIPMENT.
Shapes from long ago. They are full of history, guiding the artist in that visceral passion behind his creations. But what is striking is the way that the baroque and classic soul of these rings show their "rock-and-roll side" thanks to a magnetic and spiritual force. Gold, silver and bronze together, in a combination of rare complicity.
OPULENCE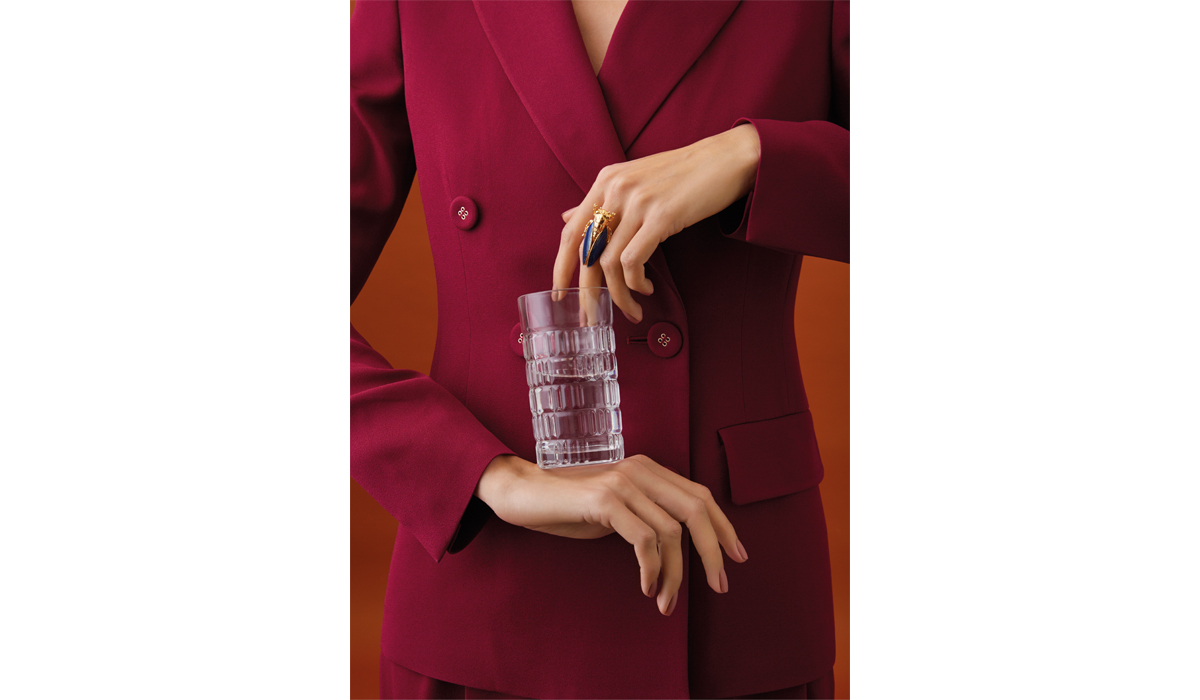 Brass and enamel ring, ILENIA CORTI VERNISSAGE. Blazer, ALBINO TEODORO.
Nature is the muse. A world of wildlife spilling from the notebooks of designers, making its way into the expert hands of designers and maîtres joailliers, creative inspirations for infinite beauty. As this slowly unfolds, the opulence and richness of shapes stand out in all their magnificence.
METALLIC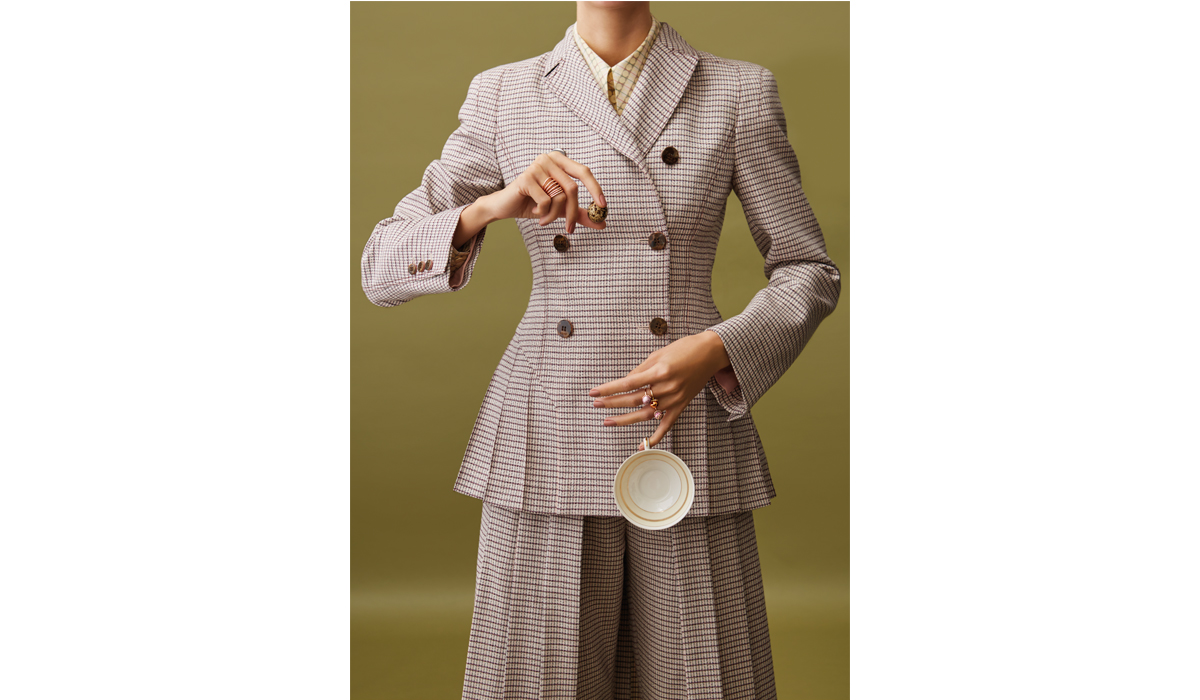 From left. Rose bronze ring, UNOAERRE. Rose and yellow gold rings, CENZI VITTORIO. Blazer and trousers, FENDI. Shirt, NOBI TALAI.
Timeless, unique, and noble. Reliable "partners" that will never leave the scene. Yellow gold and bronze are having a whole new season, boasting the finesse of a material that knows how to reassure with precious and sparkling simplicity. Precious rings that can be stacked or delicate sparkling balls.
COCKTAIL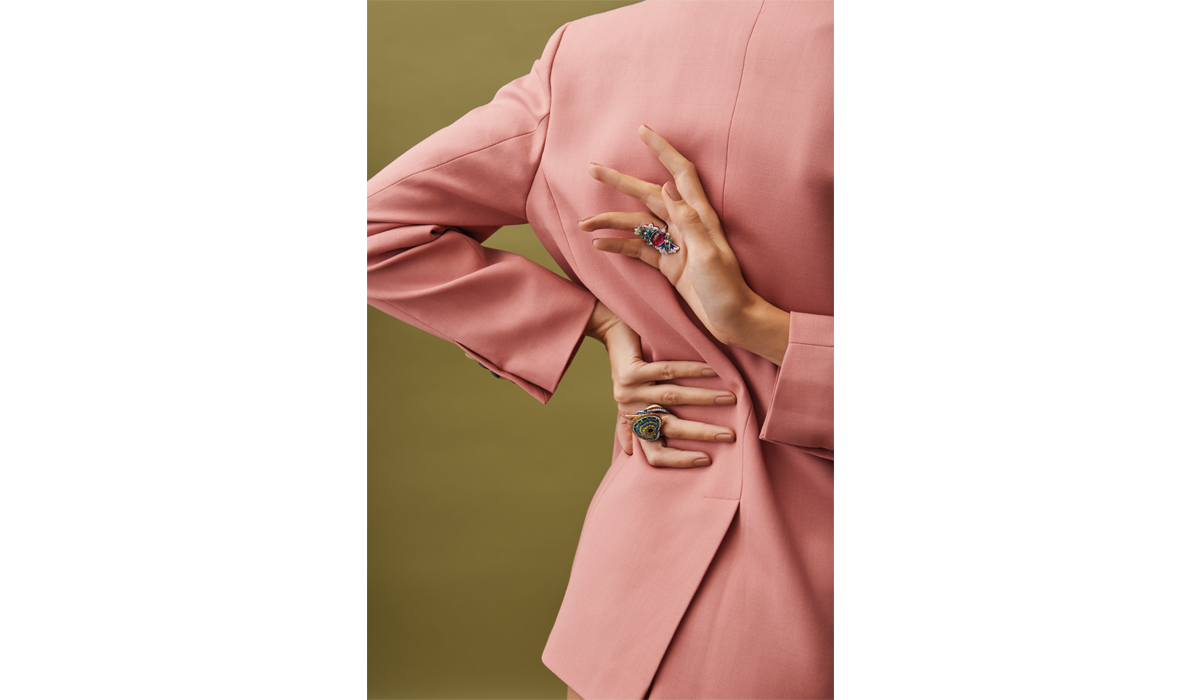 From left. Titanium, micromosaic Quetzal ring with diamonds. Micromosaic Bluebells Fall ring with diamonds and precious stones, SICIS. Blazer, DMN.
The importance of volumes, the value of one-of-a-kind stones, and the skill required to make micromosaics. These essential elements are behind the success of new cocktail rings. An almost old-fashioned way of experiencing the jewelry piece today, but with the dynamism and energy they always had, for rings meant for a new generation.
Photos by Federica Simoni
Styling by: Giulia Querenghi@MoonMGMT
Model. Tania Muller@The1Models
---