Disorient collection by Amy Burton
---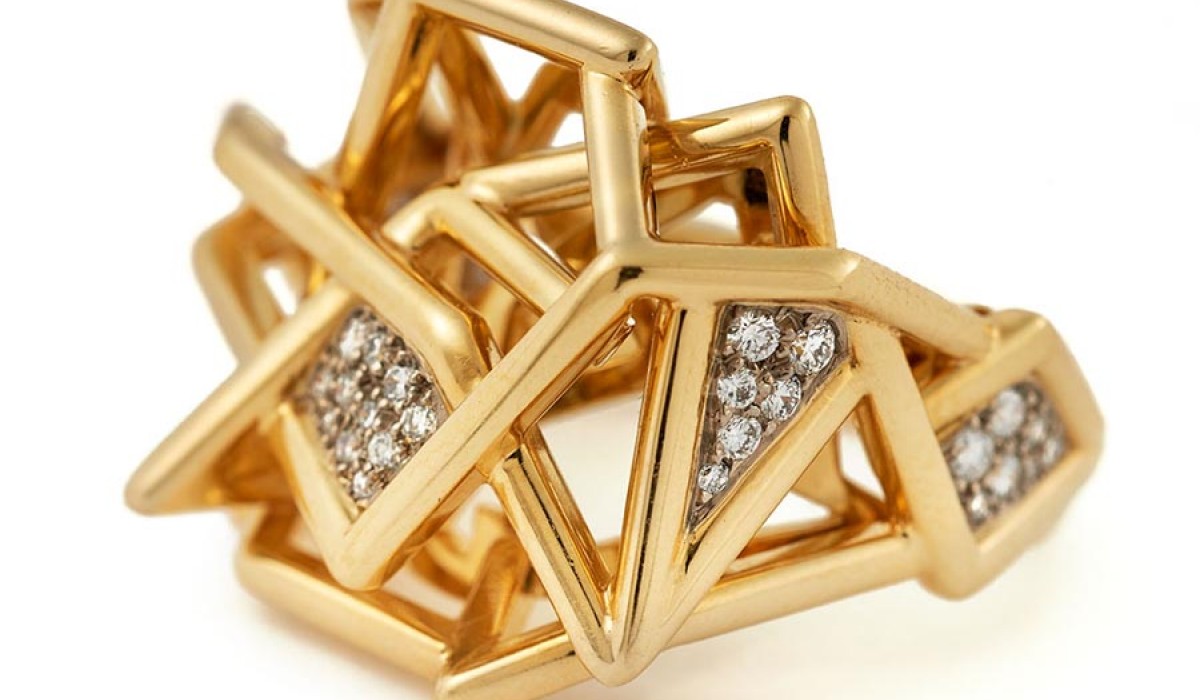 A groundbreaking, visionary talent is what characterizes every creation by Amy Burton, British designer whose family owns Hancocks vintage jewellery boutique in Mayfair's Burlington Arcade. Rather than sitting on the laurels of the family tradition, Amy worked hard to pursue her own visual style. The result is a stunning array of inspiring, aesthetically astonishing and incredibly current jewels that leave an unmistakable mark in the world of luxury and jewellery.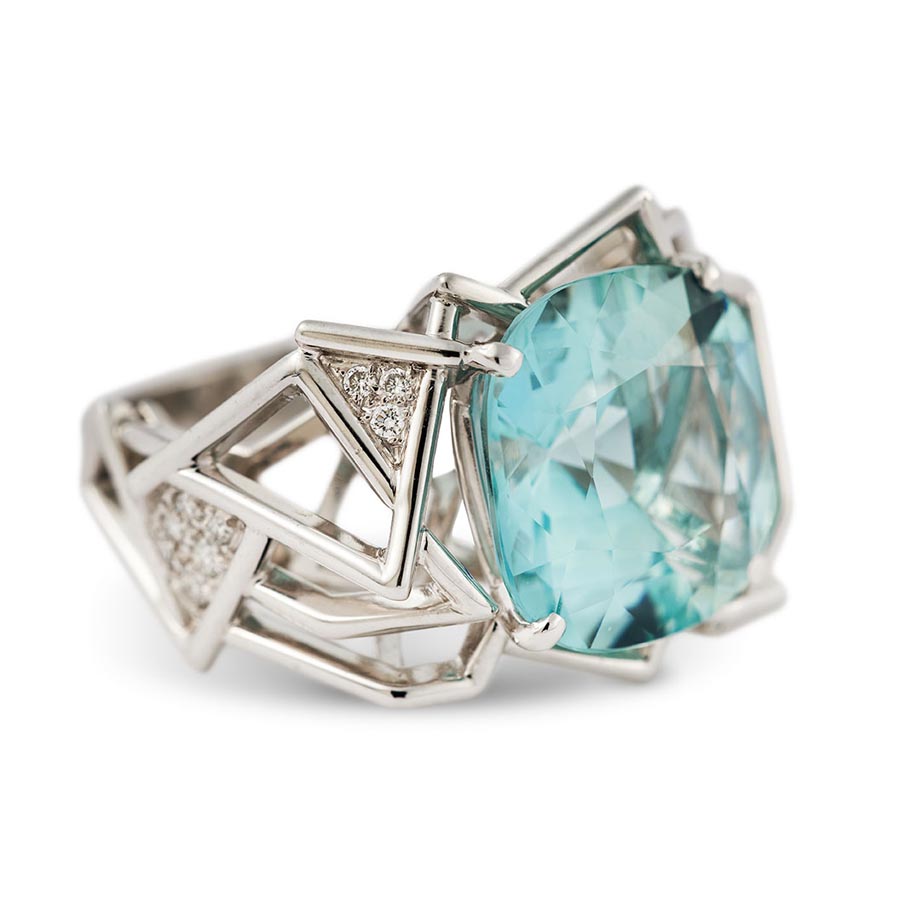 The Disorient collection is characterized by strong architectural lines that cleverly play with ideas of volume, geometry and negative space to create bold sculptural jewels that are substantial but also light, open and feminine. The complex asymmetry of the pieces is complemented by a variety of beautiful gems from a gentle blush morganite to an icy blue aquamarine. The centerpiece for the 2017 collection is a stunning cuff bangle of entwined gold woven in a seemingly random and disoriented maze around a 123.70 carat rich purple amethyst.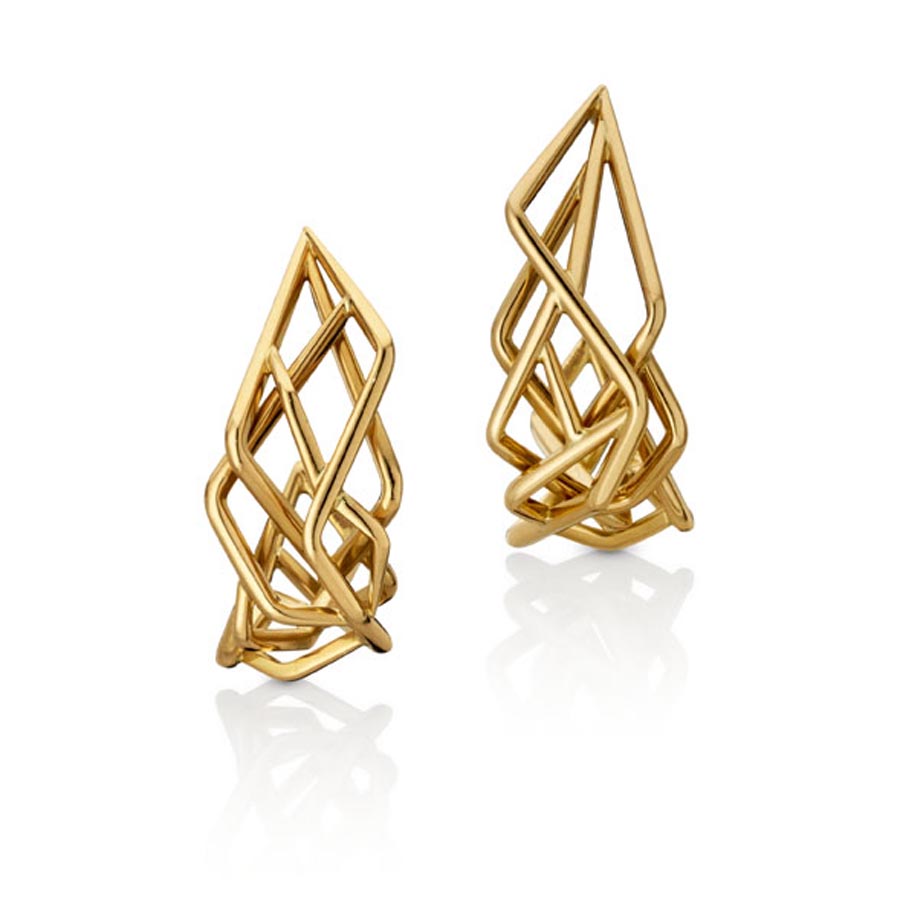 The apparently chaotic structure of the piece belies the hours of work taken to ensure that every line and angle was perfectly balanced to create the dynamic effect Amy was so keen to achieve. Following the same aesthetic but on a smaller scale, a rose gold pendant is set with a deep pink cushion tourmaline, the softly rounded shape of the stone brilliantly juxtaposed against the geometric angels of the gold surrounding it.
---