Meet the designer: Aisegul Telli
---
Undersurface is the first dreaming collection by young Turkish designer Aisegul Telli. Her wild creativity forged emotional unique pieces inspired from personal diving experiences.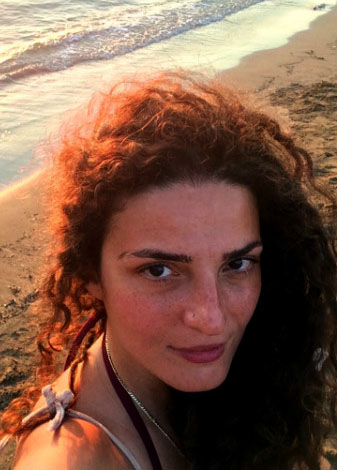 What is the process behind your creations?
It starts with an observed moment, a memorable remembrance. What I want to do is to appreciate and share: finding different, unexpected materials and experimenting is what contemporary jewelry is about.
Where do you find inspiration?
Regarding my current collection Undersurface, inspiration comes from the ocean. Next pieces I'm improving has an `out of water` feeling too. I have lots of projects in my head. They are all inspired from imaginary or real travels. I believe that after coming back from some particular places you won't be the same person and I guess I have been to some of those places.
What kind of processing techniques do you apply?
First form was made by wax modelling. The little parts composing the whole piece are filed, soldered and colored one by one: no way to produce the same. The distribution of the resin and the color changes every time.
What kind of material do you love using?
I love to work with resin and luminescent pigments. These materials are very suitable to define the rich forms and colors in the underwater world.
How would you define your jewels?
A memory of a beautiful summer day to carry on your body.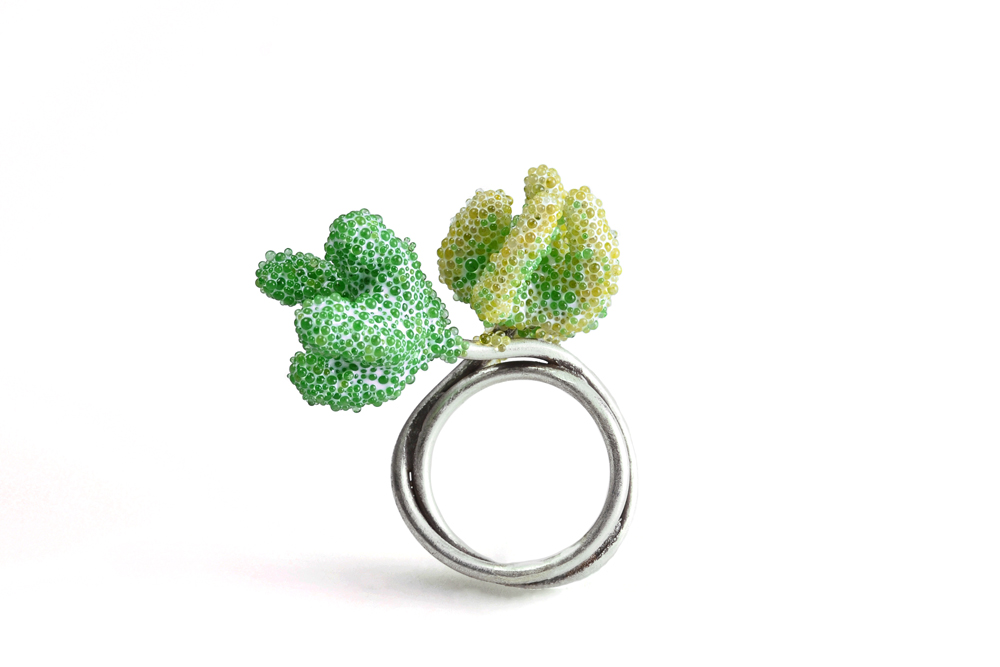 The Algae Alley Ring from the current collection Undersurface
---