Meet the designer: Zoe Robertson
---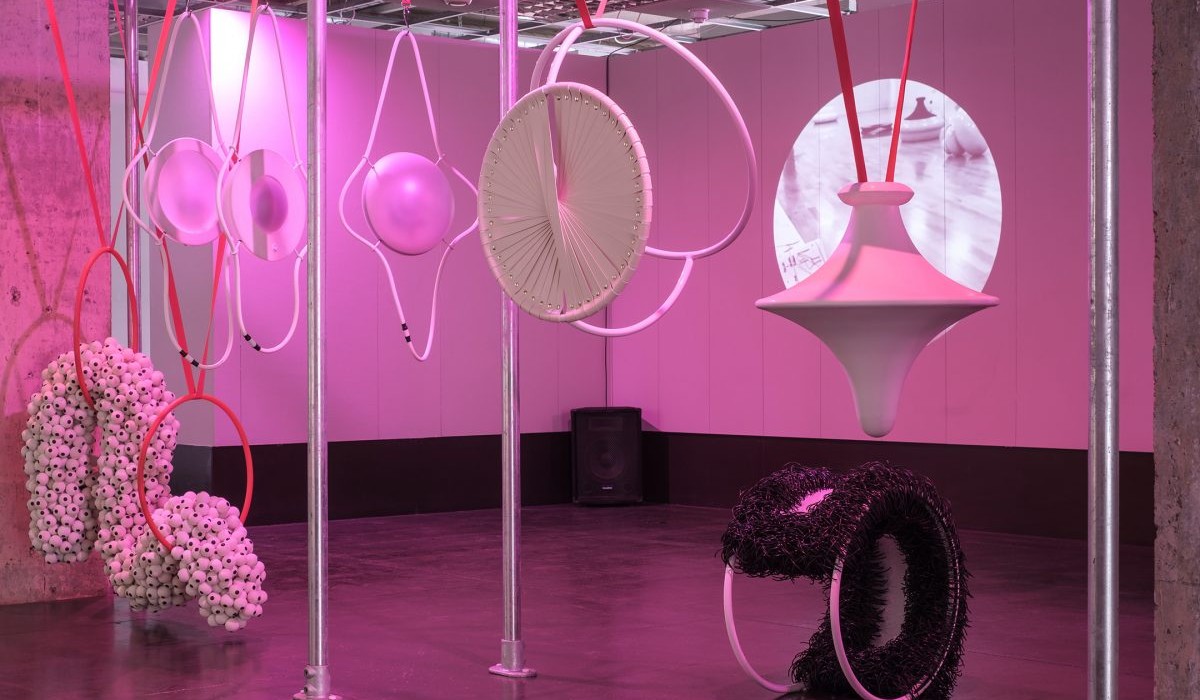 Award winning jewelry artist Zoe Robertson's studio practice explores themes relating to jewelry within performance. Here the designer talks about her special project flockOmania which explores the relationship between jewelry, the body and performance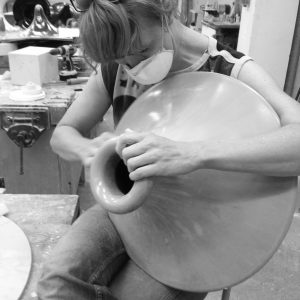 Zoe Robertson in the making
If we say jewelry… What comes to your mind?
As a practitioner in the field of contemporary art jewelry I am excited by the boundless possibilities, particularly those at the edges of the discipline. For me jewelry can be about experimenting with many things such as material alchemy, industrial techniques or craft processes or conceptual thinking.
How would you define your work?
My work is cross disciplinary and hovers on the boundaries of contemporary art jewelry. I define my work as jewelry as I'm interested in the body and how the object comes to life by bodily movement alongside the visual and multi-sensory relationship between the body and object. Most importantly I love to make stuff and I do this by a hands on approach to design via making, experimenting with materials and ideas.
FlockOmania brings together jewelry and contemporary art. How did you come up with this bright idea?
It was born out of a chance encounter and pervious project L219 where I collaborated with the other artists for the first time. This was a freeing and liberating experience where my boundaries and preconceived ideas were challenged: my jewelry was hung freely in the gallery space as an installation and by doing so this invited audience interaction. I also, physically made a piece in the space which evolved and changed throughout the durational performance. I witnessed for the first time the jewelry being moved around the gallery space, the atmosphere continually changed dynamic, from calm to chaos to calm whereby sound and film created an immersive environment. The jewelry was moved from inside to outside, adorning the urban landscape, being offered to the passer's by in the street and it was this unexpected nature of this experience which sparked by imagination and curiosity for site specific performance based work.
Originally conceived as a solo exhibition, today flockOmania has evolved into many different forms. Did you expect such a success? And how does it make you feel?
I'm absolutely delighted with the success of flockOmania, in particular with the audience interaction and conversations with those who have visited and played with the objects. They told me they were astonished that they were allowed to touch these objects in a gallery environment and that they could try on the work, they said it was like discovering there inner child again and being at an adventure playground. Having fun is really important to me and it's a joy to see flockOmania capturing the imagination of those who visited.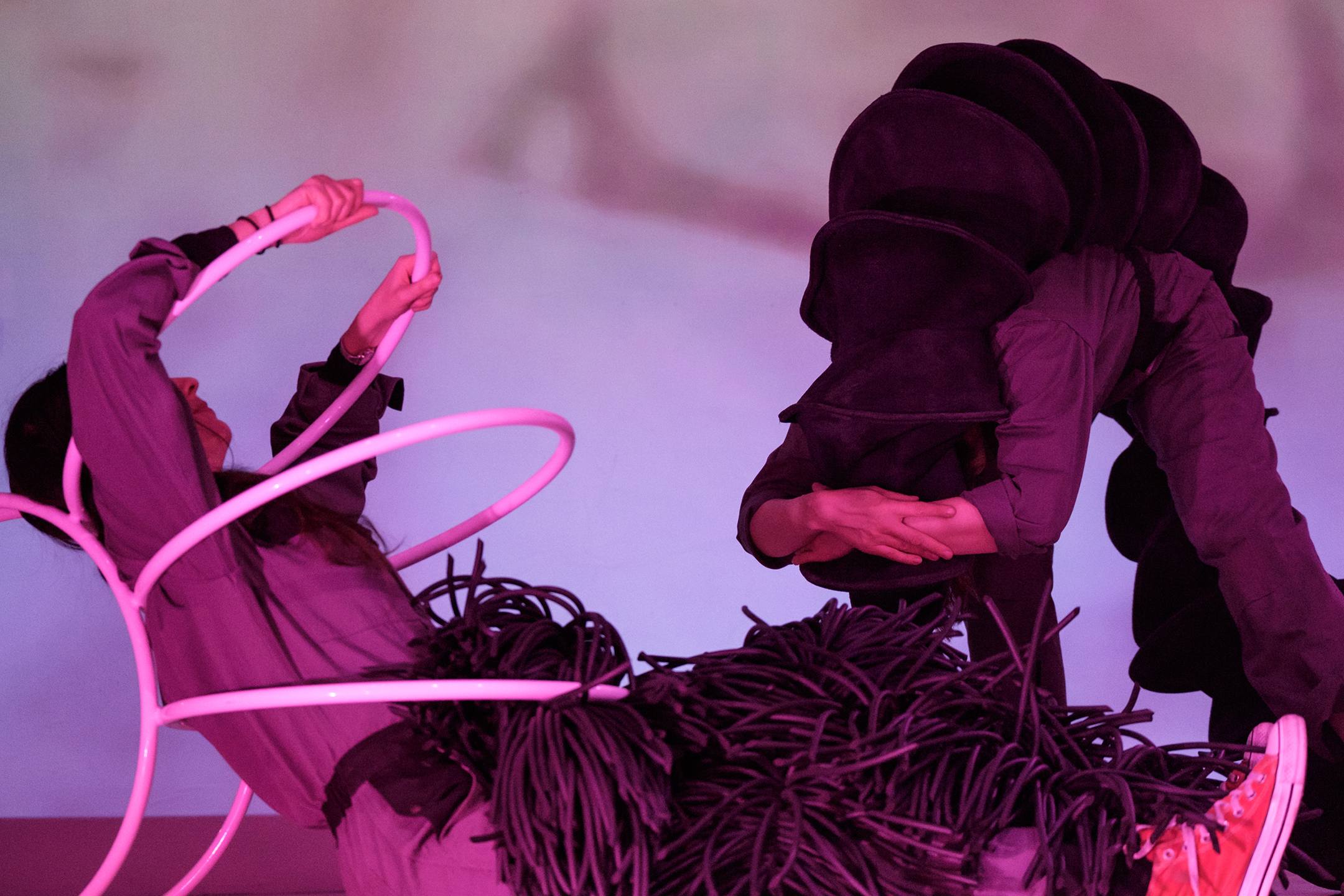 flockOmania: The Cass Edition created by Zoe Robertson with Natalie Garrett Brown, Amy Voris, Sellotape Cinema. Image by Christian Kipp
How would you define the project today? Will it evolve in something else?
I enjoy working at an exaggerated scale and experimenting with material proprieties. I'm also fascinated by the idea of the animated object, something which is active by the body bringing the object to life by movement or something which engages the senses, these are areas I envisage exploring further in the future.
What do you think are the possibilities for contemporary art jewelry beyond the boundaries of wearability?
Cross disciplinary practice and working out of my comfort zone has sparked something new. Therefore I believe that working with others, whatever the subject area, and that cross fertilization of knowledge can bring a fresh approach and new ideas.
---