Meet the designer: Mariadovale
---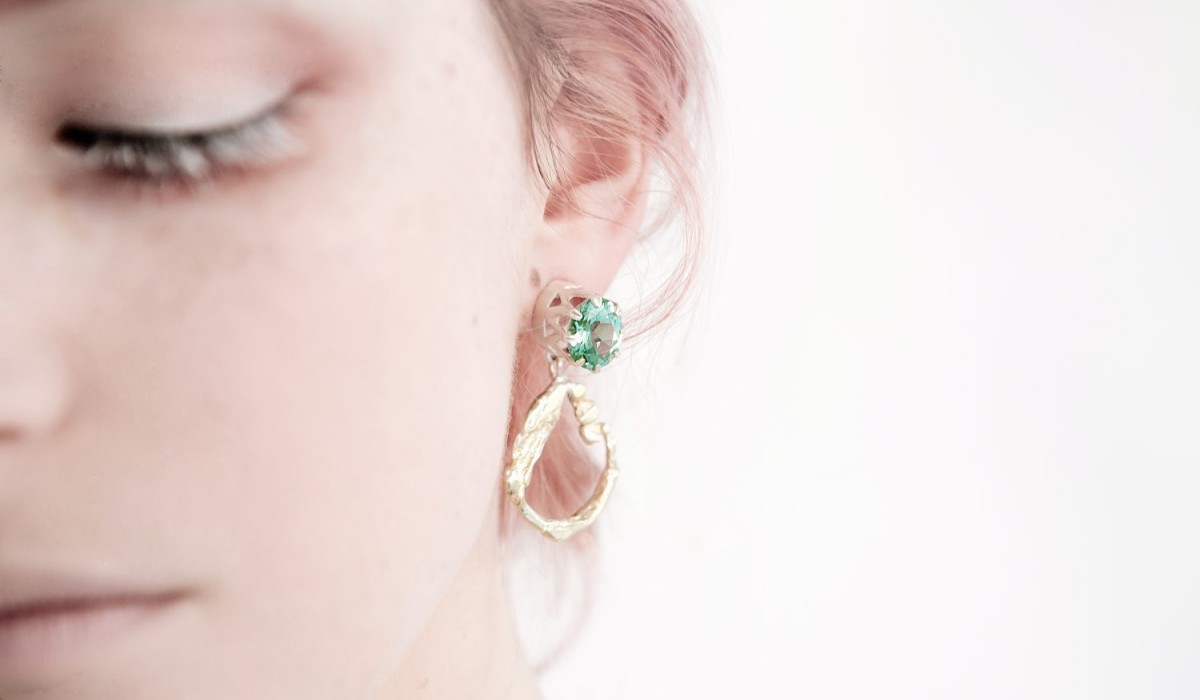 Based in Portugal - Viana do Castelo, Mariadovale is a young jewelry label founded by three sisters - Alexandrina, Sandra and Júlia Saraiva - who create unconventional jewels telling a thoughtful and provocative story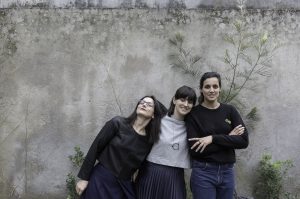 Alexandrina, Sandra and Júlia Saraiva
How would you describe your creations?
Our collections always start from a base concept - this base comes from values, feelings and experiences - and the purpose is to grasp the public's attention to day-to-day struggles or even more profound philosophical issues. We try to stay away from cliches, but the reality is that every one of our collections - and even individual pieces tell a thoughtful and provocative story. Each concept refers to each collection, and it is developed based on Design Project methodology. All of our pieces are produced through the knowledge of classical jewelry techniques.
What feeling do people get from wearing your jewels?
That is a great question! Our patrons - we don't like to call them customers, as MDV is much more of an intimate experience than a commercial brand - feel desire and a visceral urge to wear our jewelry. In reality, this feeling of desire only epitomizes the purpose of the message we want to convey, and by feeling this way they are indeed materializing our objective.
Where do you find inspiration?
Our inspiration comes from any daily event that urges us to a necessity of communicating it, sharing it, call it out and challenge what seems right. We're insurgents, we value art and creation but we push the boundaries of the establishment. This defiant stance is present in all our creations, but it's specially pronounced in Lixo/Luxo or Concrete, where we deconstruct the traditions of jewelry, and put concept and materials on center stage as a conduit for our story. The inspiration also comes to us through writers like Fernando Pessoa's, philosophers like Nietzsche.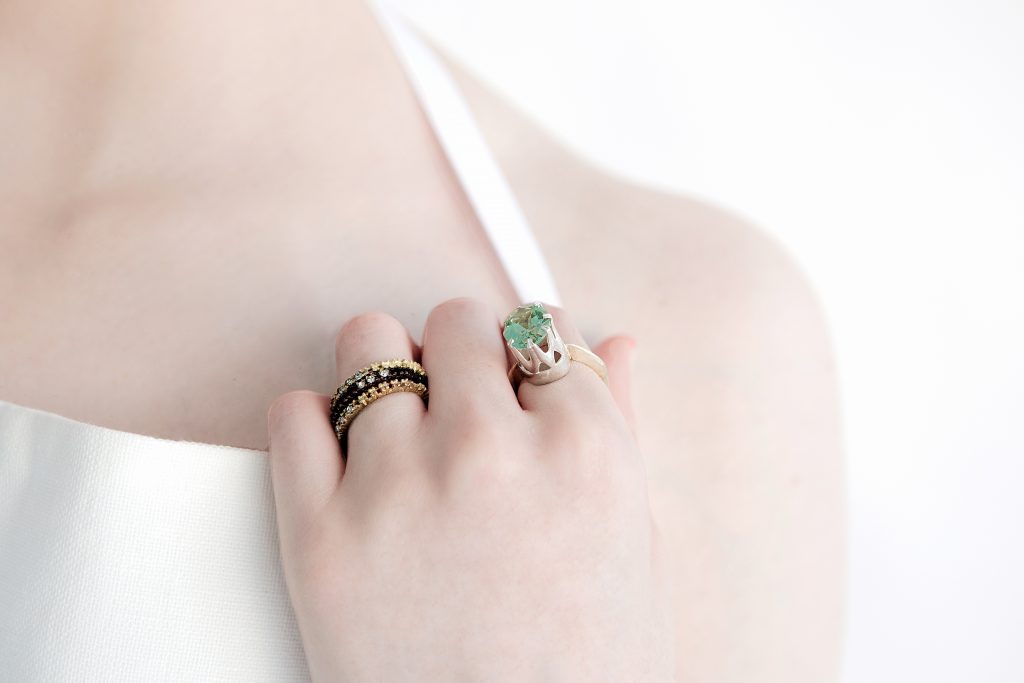 Rings freak fake
What kind of material do you love using?
We thrive in all materials - we love to innovate by using non traditional materials, and that keeps us "in our toes" and always forces us to develop production techniques and formulas that make those materials fit for purpose. For everything we produce we apply Design Project methodology, pulling together detailed technical engineering, aesthetic design, and our ethos. We value craftsmanship, and we associate it with the best of design method.
Achievements and things you are striving for…
We strive to make a difference. To touch the hearts and souls of people all over the world. It's more than selling a ring, it's about stirring the mind with our story, and have the jewel be a token or a souvenir of that story. An intimate statement more than just another shiny adornment.
Antonella Reina
---