Antonini: the world is not enough
---
The creative path of Antonini has deep roots. From 1919 onwards, the refinement of its creations made the first breach in the heart of the Italian aristocracy, helping to make the brand a benchmark of global fine jewellery.
Interview by Arianna Pinton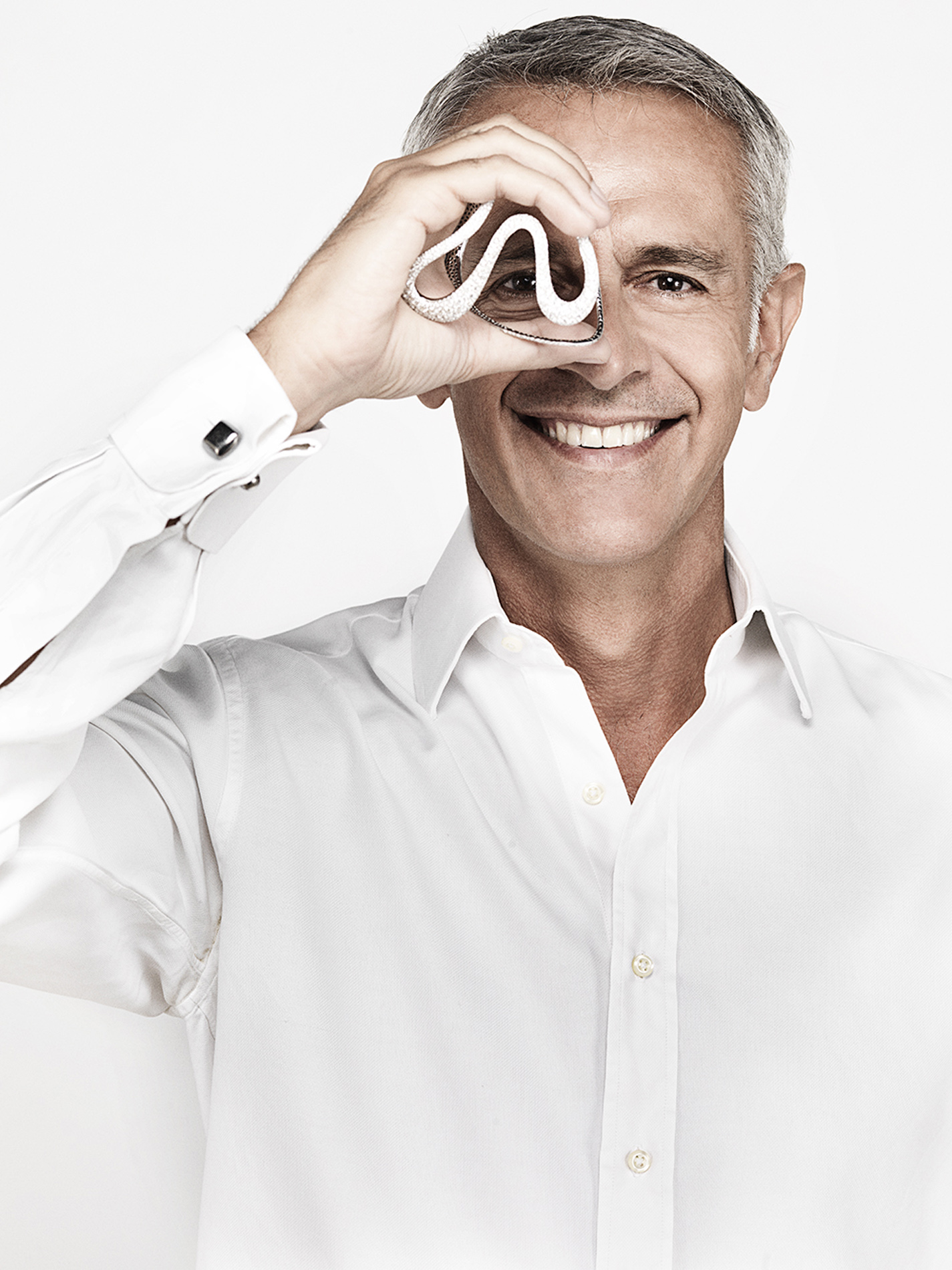 It was his destiny, a great future lay ahead. When in 1989 Sergio Antonini took charge of the artistic legacy of one of the most famous Italian jeweller families, little did he know how heavy the burden would be and the changes he would bring about. His creative ability and desire to innovate, experimenting with forms and precious materials, have led him towards significant recognition, such as in 1996 when he won the Diamond International Award, the most famous acknowledgment in the goldsmith world. From then on, thanks also to the subsequent acquisition by the Borromeo family, the Antonini brand has forged ahead, reflecting the characteristics of a triumphant brand on the global market. Today as then, Antonini collections are entirely handcrafted in Milan. A valued trend-setter and creative director, Sergio Antonini talks to VO+ about the source of his passion and the future of the brand.
Did you become a jewellery designer through passion, or because it is in your DNA?
What was your childhood like and when exactly did your love for jewellery blossom? My grandfather founded the company in 1919 and my father continued his path. For me it was natural to follow in their footsteps, but it was also a great passion. From an early age I enjoyed watching my family members who handled precious stones. I was fascinated by how these small elements could contain and express light and colour. I always say that if I hadn't gone into this work, I'd have liked to be an architect. I'm passionate about design, architecture and contemporary art, which I believe are all expressions of beauty or being sensitive to beauty. So, going back to your original question, I think that in order to be able to design jewellery, you need to have an intrinsic attraction to beauty, curiosity to observe what is around you and what can enhance a woman.
[gallery type="slideshow" link="file" size="large" ids="17427,17428,17429,17430,17431"]
Should talent and artistic inspiration always shape themselves to market demands? To what extent and in what way do trends affect the stylistic choices of your collections?
I must admit that often our jewels are not immediately understood by the market. Our customers - shops - and our clients - in our showroom in Milan - begin to buy them only after several months of their launch. Of course I observe what other brands produce and what other jewellers exhibit, but my stylistic choices are fairly autonomous.
Which of your collections are you most fond of?
It has to be Matera, which we presented in 2015. It's a city that I love for its past full of sacrifice, pace of life and the restoration work it has inspired. It will be European Capital of Culture in 2019. This collection recalls the forms of the stones that characterize the city: not sharp-edged but rather soft, porous, of a warm colour. In fact, Matera rings, earrings and pendants have a satin finish, are rounded but not perfect shapes, contemporary but not extreme. Even the choice of using diamonds in their champagne, brown and black nuances responds to this quest.
How do you see the future of Antonini and what markets are deemed most interesting?
In the future, Antonini will consolidate its international presence, and also in Italy, where we have seen positive signs of interest in us, the result of more structured communication work developed in the last year. The United States also proves to be a thriving and receptive market to our offerings. Since September we have been present at Bergdorf Goodman - the temple of luxury on New York's 5th Avenue - and we can say that having been chosen by their buyers is greatly helping us in this market.
[gallery type="slideshow" link="file" size="large" ids="17432,17433,17434,17435,17436"]
---