Meet the designer: Two of Most
---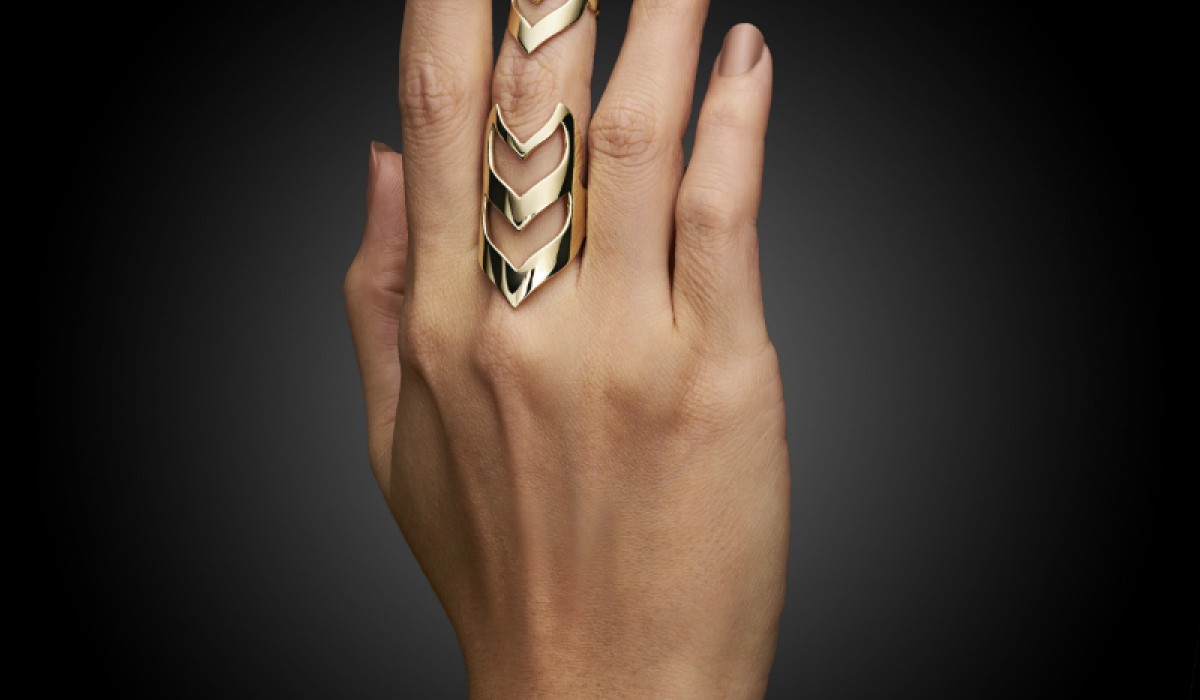 A chat with Alyssa Mishcon, designer of the new jewellery brand Two of Most. With the name of the brand she pays homage to her grandmother, a jewelry aficionado whose personal credo was "Every woman should have one of everything and two of most."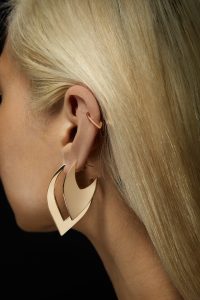 What is the best question we could ask you?
Anything about jewelry – inspiration, styling, fabrication, the market/business…it's all fascinating and challenging and always a pleasure to discuss.
And the worst?
Unfortunately, anything about current American politics
What kind of material do you love using?
Gold! Our entire collection is designed/developed to be crafted in high polish yellow gold to make a clean yet powerful statement, and to lend an element of versatility in styling the collection to personal tastes
How would you describe your creations?
A play on proportion and negative space – our aesthetic is built on quite simple, sleek shapes, often in exaggerated proportions. While these proportions lend themselves to strong single statements, all of our pieces are designed to be worn in combination, creating compelling negative space effects and stimulating dimensions as the wearer adds additional pieces. To demonstrate this effect, we offer our pieces both as single items (including earrings) as well as in curated combinations – to offer our wearer full flexibility.
Which design elements are the signature features of your brand?
We take great care in creating pieces that flatter our wearer… As examples, a "V" shaped hoop earring is a signature of ours – this affords the aesthetic of a hoop with the flattering, elongating effects of a long drop earring. In addition, the color of our gold is specifically selected for the flattering effect and warmth it brings to any skin tone. We also pay great attention to how our pieces are engineered for comfort and wearability – our rings are crafted with care to allow full flexibility in movement despite their large proportions, our earrings are crafted to be worn in combination in multiple piercings without becoming heavy on the ear, etc…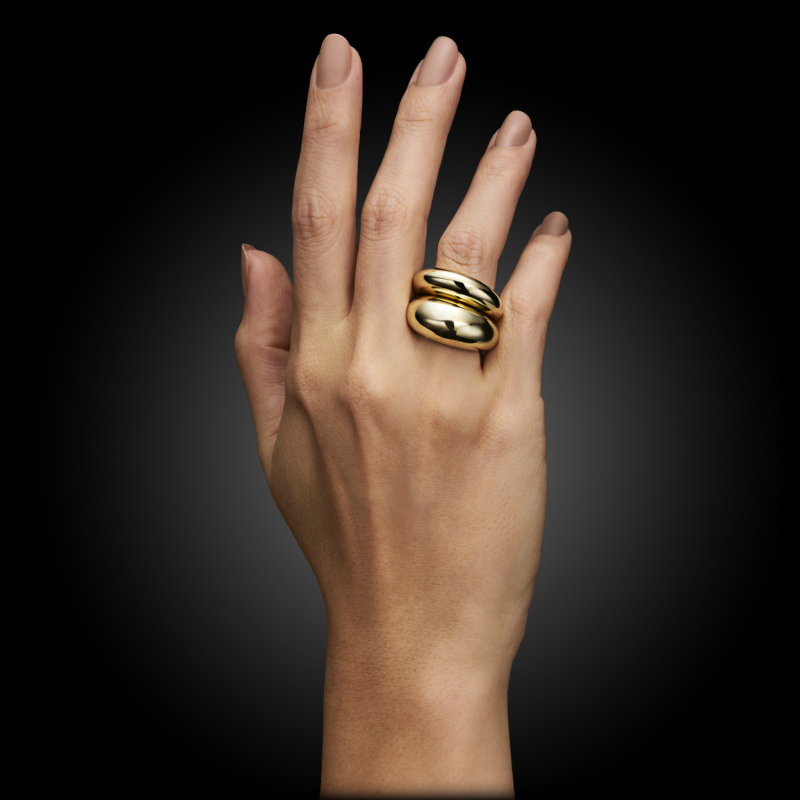 Bombe ring set
What feeling do people get from wearing your jewels?
The power of making an individual statement, as well as a sense of enjoyment and a bit of indulgence. Our most interesting/inspirational moments are when we have the chance to work directly with clients at trunkshows and gatherings – to see them create their own combinations, and mix pieces with items from their personal collections to create something truly unique.
Where do you find inspiration?
I have always worn pieces from my family, many of which are in yellow gold as they belonged to my grandmother and great grandmother. As I started to design, I enjoyed creating pieces that I could layer alongside them – taking inspiration from their proportions and adding a modern take.
My grandmother is also the inspiration for our name… One of her "famous" quotes (and she had many) was that she wanted (for herself as for all of us) "one of everything and two of most". So, the name "Two of Most" speaks to both the spirit of that notion as well as our take on wearing multiple pieces together.
Achievements and things you are striving for...
As a newly launched brand we look forward to expanding our presence and having the chance to meet/engage with more customers…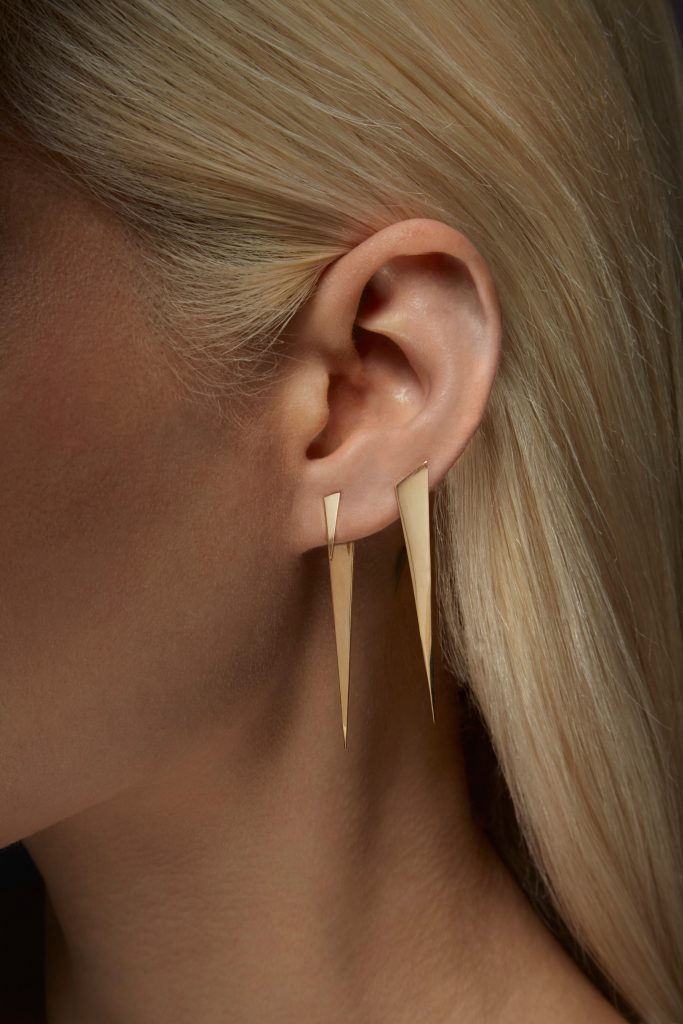 Spike Set earrings
Discover more at two-of-most.com
---