The New Idea of Time by Anna Maccieri Rossi at Couture Show
After launching a brand bearing her name earlier this year, now Anna Maccieri Rossi is making her debut at Couture Show in Las Vegas
---
«I wanted to bring a sense of transformation to the jewel, creating stories that bring to mind the time theme»
After a career spent in the style offices of names like Cartier, Jaeger-LeCoultre and Tiffany & Co. Watches, Anna Maccieri Rossi has launched a brand bearing her name, with a new fine-jewelry line that pays homage to the value of time, combining the métiers d'art of Swiss watches and a creative style that is all Italian. We talked with the designer about her unique vision for jewelry and her next debut at the Couture Show in Las Vegas.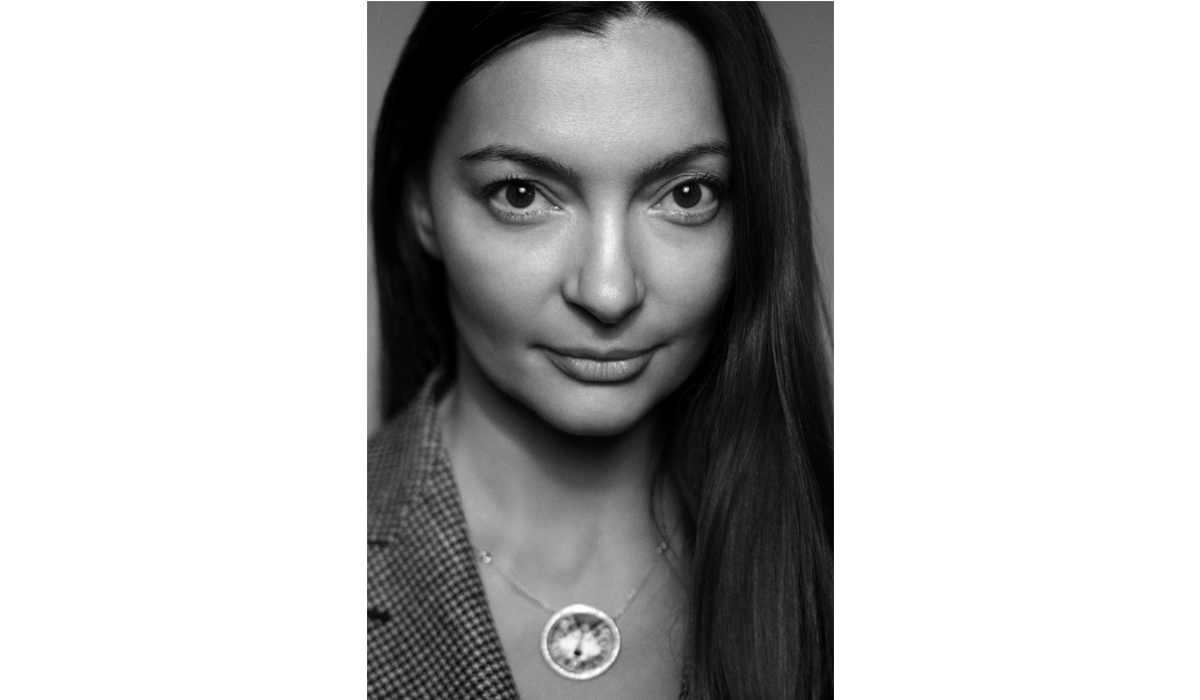 Let's start with your studies and professional experience in the Vallée de Joux...
I grew up in my mom's jewelry boutique, a very special place where I could create and make experience with all kind of stones and materials. After my degree in communication science, I studied at the Arti Orafe school in Florence and then Richemont's Creative Academy, which led to an internship in the accessories style office at Cartier. While in Paris, I received a job offer that changed my life, as a watch/jewelry designer for Jaeger-LeCoultre. That is when I left for the Vallée de Joux in Switzerland.

What was that experience like?
Revolutionary. I was completely new to the watch world, but in that incredible valley it was so natural to feed the passion for it. First and foremost, I learned that beauty is everywhere but only when you make it functional does something magical happen. Once I returned to Italy, I decided to dedicate myself to a jewelry line that paid homage to this experience. The idea of the movement stayed with me.

You debuted launching the two collections, Teatro and Art. What About them?
With "Teatro," I wanted to bring a sense of transformation to the jewel, which is typically static. I used a quartz movement, with a very thin disk that goes all the way around in 24 hours. It can represent day and night, but it is also a story. It is a bit like a stage where anything can happen. The collection currently has three pendants and a bracelet. They are all one-off pieces because the face that we create on the inside is unique. In "Art," I created stories that bring to mind the time theme with geometric animal figures and abstract images.
---
«A jewel is an homage to memory via the imagination»
Let's talk about "Sunray" the latest collection that you're going to launch at Couture Las Vegas...
The new "Sunray" collection is inspired by the theme of time, emphasizing the concept of a "clock" through rays of sun that resemble the indices of a clock. Specifically 12 rays, as the hours indicated on the dial of a clock. I wanted it to be less of a "literal" collection than the Art and Ora ones, but one that still recalled regularity and the articulation of numbers and a geometric system. I wished for it to be rich in volume but also in lightness. Time is expressed in an abstract and conceptual way but it is still strong, like an explosion of color and rhythm. Precise, punctual, exact. The protagonists are the beautiful colored stones like tanzanite in the center and diamonds or multicolor sapphires instead of hours.

You have a modern vision for jewelry...
Today, those who appreciate the beauty and experience that objects can offer seek out something unique that expresses their personalities. This is why I try to bring strong symbolism to my jewels, representing values and sentiments. A jewel is an homage to memory via the imagination. Memory ties us to our roots and tradition; imagination spurs us on toward the future.
---