A talk with AUrate New York founders
AUrate was launched in 2015. Since then it has grown up a lot to get new investors as Victress Capital and Arab Angel Fund. Founders Bouchra Ezzahraoui and Sophie Kahn unveil their vision
---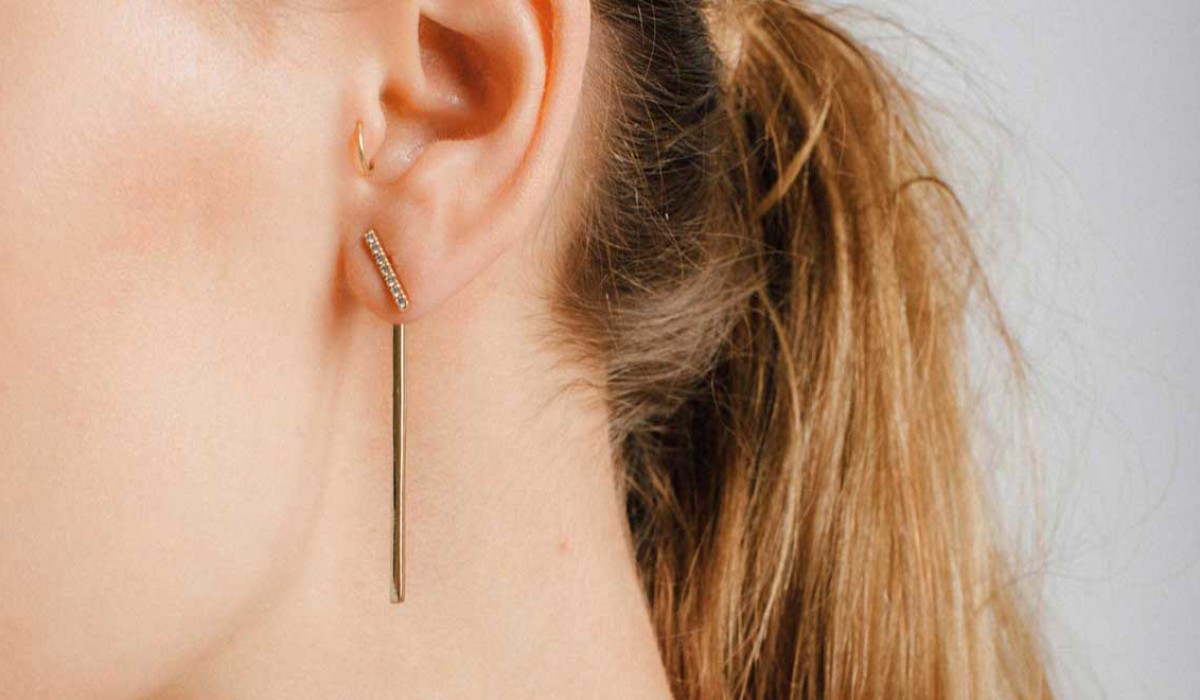 What is the key of your success? There is not one key to success. We understood what women wanted; we have built a brand offering Fine Jewelry pieces at fair prices, and disrupt the traditional retail model.

What is your retail model? We offer Fine Jewelry at 50-80% off traditional retail pricing. Our products are sold direct-to-consumer, which allows us to cut out the middleman and markup costs that often go with that. We also give back; we donate a school book to a child in need for every piece of jewelry sold. In addition to this, all the gold we source meets environmental and sustainability standards and all our diamonds are from conflict-free zones.
---
You recently gained the Excellence award from WJA for the Open Format Retail. We want to make gold more democratic. We are different from the traditional model. We sell direct-to-consumer. We offer high-quality ethically sourced products and we give back to the community in a real way. In the jewelry business pricing is very opaque and the details about the origin of the materials are very often omitted.

Some figures about these first two years? We started fully self-funded and managed to get to 7 digits sales numbers; the company scored three consecutively profitable quarters, with gains averaging around 300%, without marketing spend.
---
Where will you address the funds? We plan to expand the marketing department and execute the full digital strategy. We are looking to expand our presence in the United States and hire 25 new employees over the next 12 months. This capital will allow us to provide customers with a seamless online and retail experience.

Why the name AUrate? AU, the chemical element in gold, is the core of the brand. RATE is the commitment to deliver high-rate products, and a rate of return on a consumer's purchase. It's pronounced 'orate' like the verb to 'tell a story'.

What is your price range? We start with our stackable rings at $50 to the asymmetric diamond earrings at $2900. By choosing to produce in New York, we are able to avoid the import expenses.

Your materials are from conflict-free regions. How much does it influence your client? Doing good is our core value. We choose to source our materials in accordance with the highest standards of social, environmental and human rights practices. We purchase our diamonds and pearls from regions that are in compliance with all applicable United Nations resolutions. Our message is empowering and ethical.

Did you get involved in jewelry before? It was a void in the market that inspired us to start. We wanted modern and contemporary jewelry, in real gold, high in quality and at a fair price. We both have very different backgrounds (Bouchra, derivatives trading at Goldman Sachs; Sophie, marketing and strategy at Marc Jacobs). We had to learn by ourselves.

What are the main steps to draw the attention of investors? Early investors focus on the product and the team. We managed to get to healthy sales numbers very early. The product needs to prove itself via sustainable growth in customers' demand. The founders need to also share the same vision as a strong team.