HB Antwerp Launches the HB Academy
The premier training academy for diamond specialists and jewelers, will train on the latest technological innovations    
---
HB Antwerp, a data and tech company specialising in the diamond trade, has established HB Academy, a state-of-the-art training and knowledge centre for diamond specialists and jewellers.

HB Academy will be based in Antwerp, the diamond capital of the world, and will leverage the city's historical reputation for artisanal craftsmanship, with training on the latest technological innovations. By melding these two approaches, HB Academy's curriculum will blend the old and new, paving the way for a refined mastery of the process, from start to finish. HB Academy will include three components: training for prospective diamond specialists, courses for jewellery retailer customer-facing representatives and HB Antwerp's internal continual education program for its existing employees. HB Academy will host a technical course for those interested in learning the craft of diamond polishing three times a year, beginning this September. After a rigorous selection process to assess technical skills and mathematical understanding, eight prospective polishers will advance to a 12-week training course. Those who successfully complete the training will be offered a job at HB Antwerp, where they will participate in additional courses to further master the craft of polishing under HB Antwerp expert polishers. Additionally, HB Academy will also offer educational courses on the nuances of rough and polished diamonds, catered to boutique jewellers, as well as major watch and jewellery brands. These courses will help sales staff better understand their products and address questions posed by customers. The programme comes as HB Antwerp continues to grow its operations, as many prominent partners connect with HB Antwerp's approach, which brings the entire diamond supply and production process, from rough to polished, under one roof.

«The combination of innovative technology, experienced craftsmanship and transparency is the hallmark of HB Antwerp,» said Margaux Donckier, Director of Corporate Affairs at HB Antwerp. «HB Academy marks the first full-fledged, Antwerp-based training center for those in the diamond trade in decades. HB Antwerp is proud to contribute to the emergence of Antwerp as an international center for diamond knowledge and expertise.»

«HB Antwerp proves once again the innovative power of Flanders, Belgium. Through cutting edge technology and knowledge transfer we are ensuring that our diamond sector remains competitive at an international level. With the arrival of the HB Academy, Antwerp has an extra trump card in its hands to prepare the professionals of tomorrow,» said Bart De Wever, Mayor of Antwerp.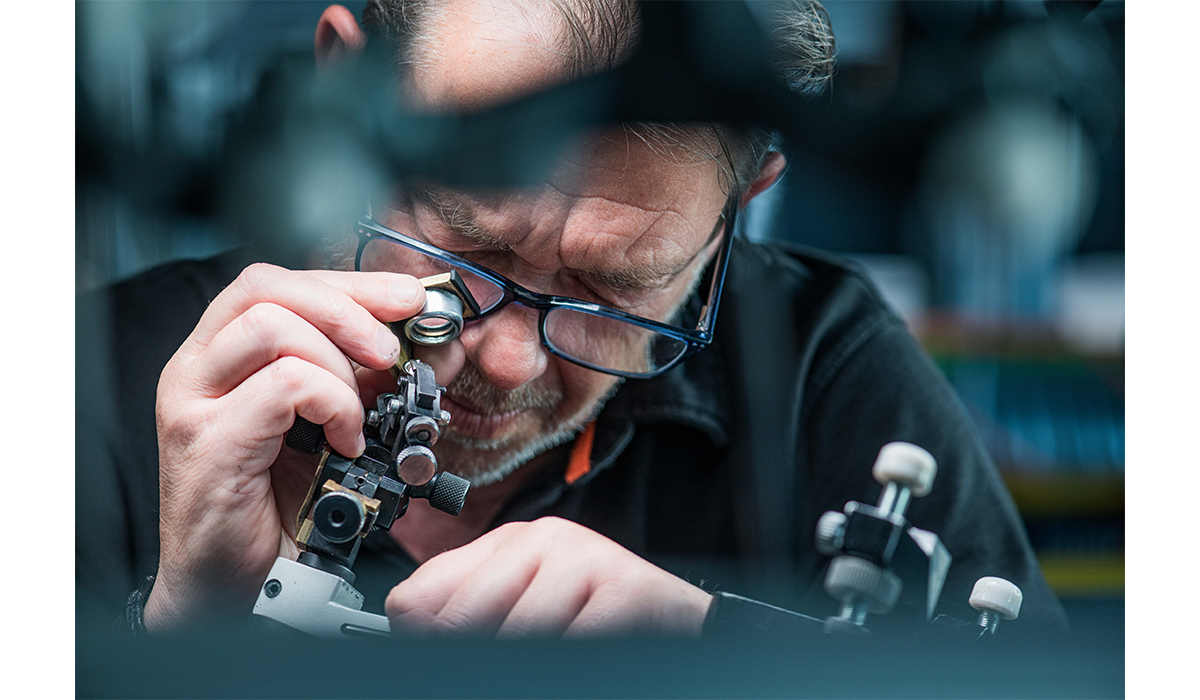 About HB Antwerp
HB Antwerp turns the diamond supply chain upside down starting with the customer. Using technology, we bring simplicity and transparency to a typically complex supply chain. Everything happens in a closed loop called Signum in Antwerp, backed with the latest technologies and tracked with blockchain making it 100% transparent from diamond mine to market.
---