Luxury Re-Sale Makes Primary Market Old (?)
With a value of 25 billion dollars, the re-sale is rocking the high-end market, with recent financial and marketing operations. From the French Vestiaire Collective to the American The RealReal
---
The original question was posed by Bernstein and recently reported in Il Sole 24 Ore: does luxury re-sale make aspirational luxury obsolete? We are talking about the growing numbers of new players who have redefined the perimeter of the luxury market, positioning the pre-owned phenomenon as something more than a fleeting seasonal trend. We are speaking of a new market direction that sees re-selling in the luxury area as an innovative and sustainable retail channel for trading luxury jewelry and watches, which are being purchased, not for the value they have accumulated over time, but mainly for their underlying stories. The growing interest in the luxury re-selling segment is supported by an analysis carried out by the Cowen investment bank, which foresees an increase of between 7 and 11 billion dollars in 2022, and by two operations by Vestiaire Collective and The RealReal that rocked 2019. Leading market players, the former, French, opened the first pop-up store at Selfridges in London with a strategic marketing partnership that boosted brand awareness and allowed the London department store to speed up its luxury re-sales. The latter company, American, debuted on Wall Street's Nasdaq Stock Market last June with a market capitalization of more than 2.32 billion dollars from the very first day. A market which, according to Mckinsey, is now worth 25 billion dollars and which, in the opinion of Global Data, will double by 2023. But what is the main idea around which the French company, Vestaire Collective, moves? According to Sophie Hersan, Fashion Director at Vestiaire, «Fashion must become a sector in which to invest intelligently. Every week, our team of experts examines over 2,500 watches and jewelry items and, thanks to standards of high quality and exclusiveness, our platform remains a reference point for connoisseurs that want to invest in jewelry. Vestiaire Collective's catalogue reflects a vintage style and is brimming with stories and exceptional pieces. Exploring it is like setting off on a treasure hunt. I would also like to highlight the efforts we make every day in the online fight against forgery thanks to our authenticity control team which daily verifies the authenticity of every article». So, in the varied offer of contemporary, classic, vintage and even high-end watches and jewelry, which are the most re-sold? Let's start with a forethought:
A Tank watch by Cartier is sold every 48 hours, a Rolex Datejust every three days, a Hermès Chic H bracelet every 12 hours and a pair of Dior Tribal earrings, every 20 hours. But the chart of the most sold of all sees, Cartier's Love bracelet, created by Aldo Cipullo in the 1970s, on the top of the podium, followed by Van Cleef & Arpels with its iconic Alhambra and then, in third place, the choker created in 1927 by Hermès. Next come the Nudo ring by Pomellato, the Camelia by Chanel and the B.Zero 1 by Bulgari.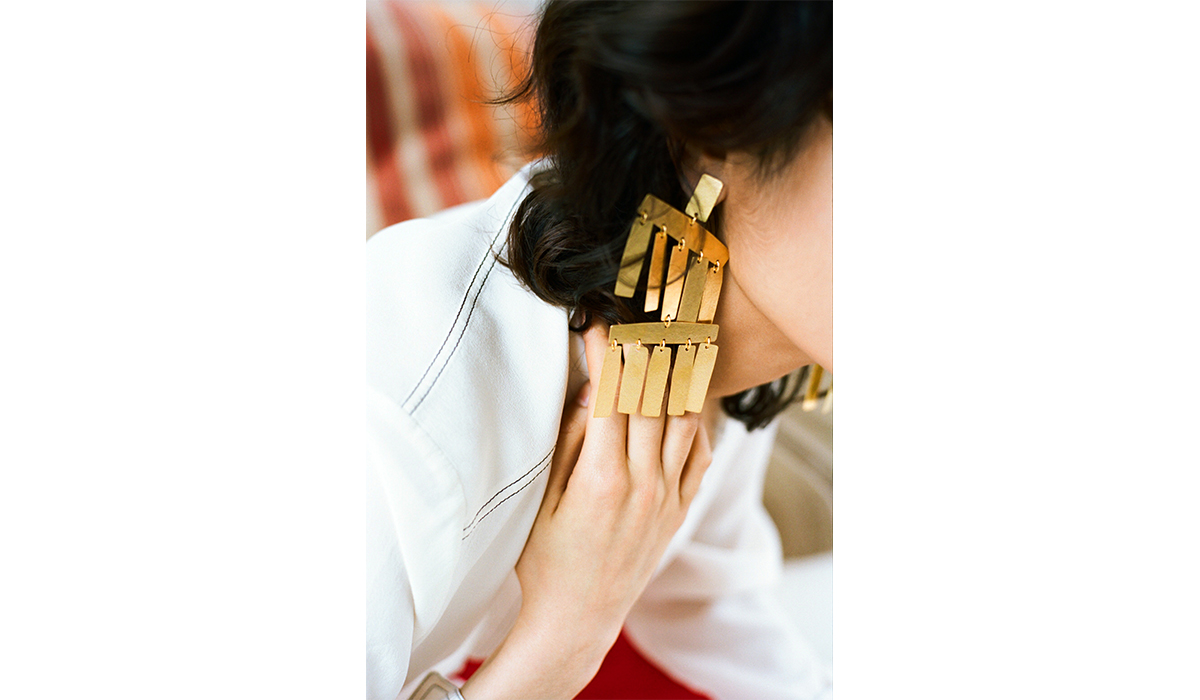 Earrings from Vestiaire Collective
However, if these are the most sought-after jewelry items, in terms of value, the most expensive sold by Vestiaire is Cartier's white gold and diamond ring for a value of Euro 35,699, beaten by the Euro 44,341 received for a platinum Rolex Daytona which holds the utmost podium position in Vestiaire
Collective's luxury segment. And while on the French front it is the most historical and old-regime companies that dominate, the scenario on the other side of the ocean shows a slightly different picture, which starts with the following premise: The Millennials, aged between 18 and 34, are those who mainly look to the re-sale marketplace with 39% buying abroad and 34% in the USA.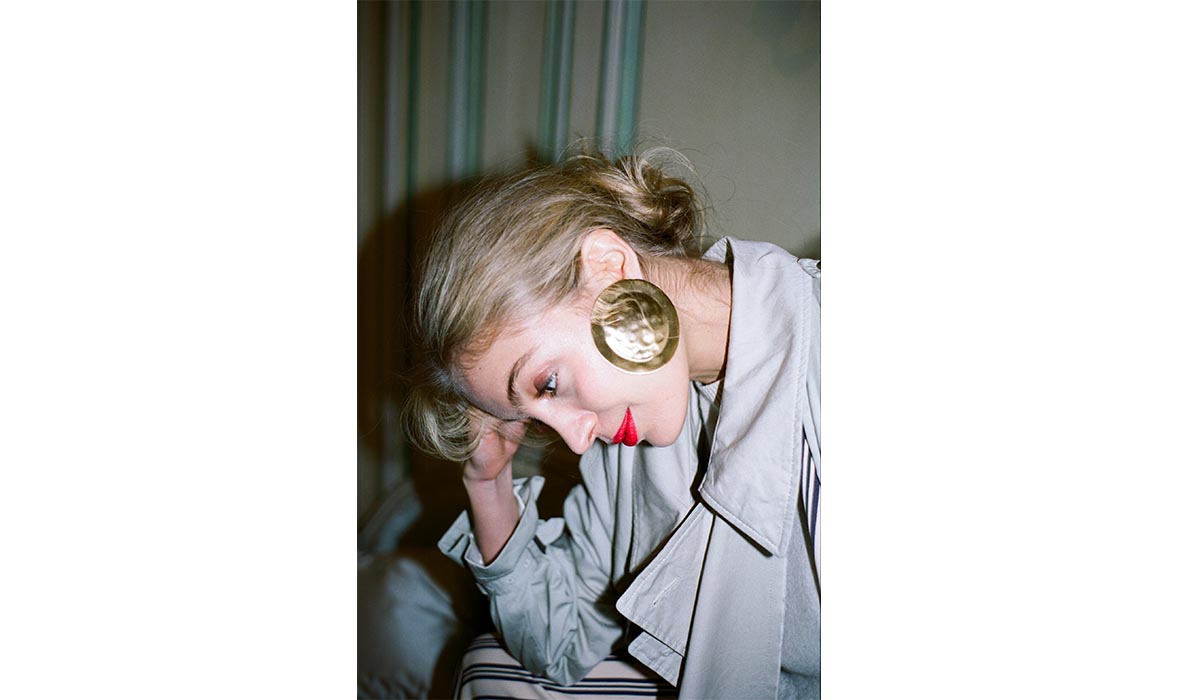 ---
«What makes Italian brands more desirable is because they are beautifully made using the heritage combined with innovation, and they are relevant, says Julie Wainwright. The 30% of our sales are for apparel, but fine jewelry and watches represent the 32%, with branded jewelry that sell better than unbranded, but we sell unbranded as well», she concludes. There are four brands topping the charts worldwide - Chanel, Hermès, Gucci, Louis Vuitton – but 5 brands that address a very precise style orientation.
In fact, while North America chooses Cartier – in the lead with +28% for earrings -, Europe and Oceania favor Prada and Asia prefers Celine, Latin America and the Caribbean go for American jeweler, David Yurman. But the figure that really amazes is the growth in emerging brands launched 5 or 10 years ago, such as Nanushka, up +1090%, or Sophie Buhai with +574%. A circular movement of goods that make luxury clothes and high-range jewelry affordable, even at 40/50% less than the retail price. Full of history and appeal, they also raise the awareness of a generation that is paying increasing attention to a concept of sustainability, which is also linked to the art of "recycling". «It is for my sustainable vocation that I launched The RealReal, concludes Wainwright. And today, thanks to all hose who choose to reselling, we have 553 millions liters of water saved worldwide.»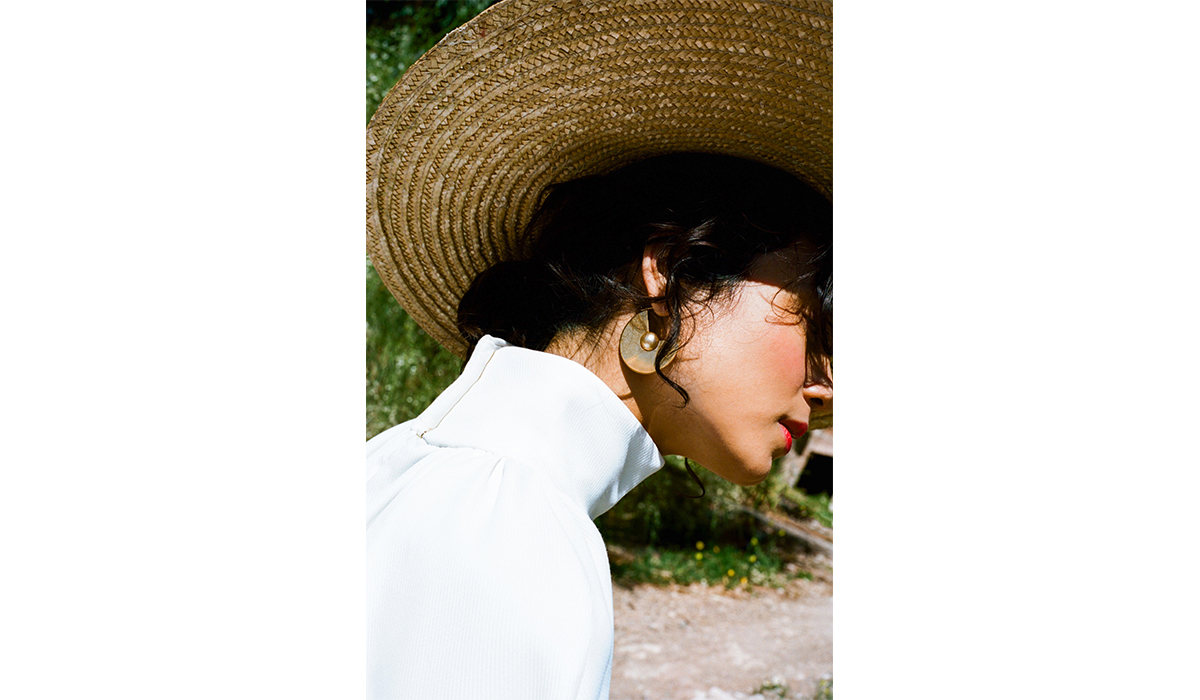 ---