Names to Know: Bare Jewels
Dries Criel, a new designer who transforms diamonds into new, everyday accomplices
---
Unisex, with a classic flair and a rock soul. These are the new jewelry items by the brand Bare, launched about two years ago by Dries Criel. «Bare means naked but also something pure. It is a word that easily catches the attention and, above all, well defines my style. My pieces feature a bold design, made up of architectonic lines and triangular shapes but, at the same time, are easy to wear. They represent something different without undermining quality, elegance and durability». In this way, the young designer, who creates his jewelry in Antwerp with certified diamonds, transforms "a girl's best friends" into new, everyday accomplices, even with a masculine style.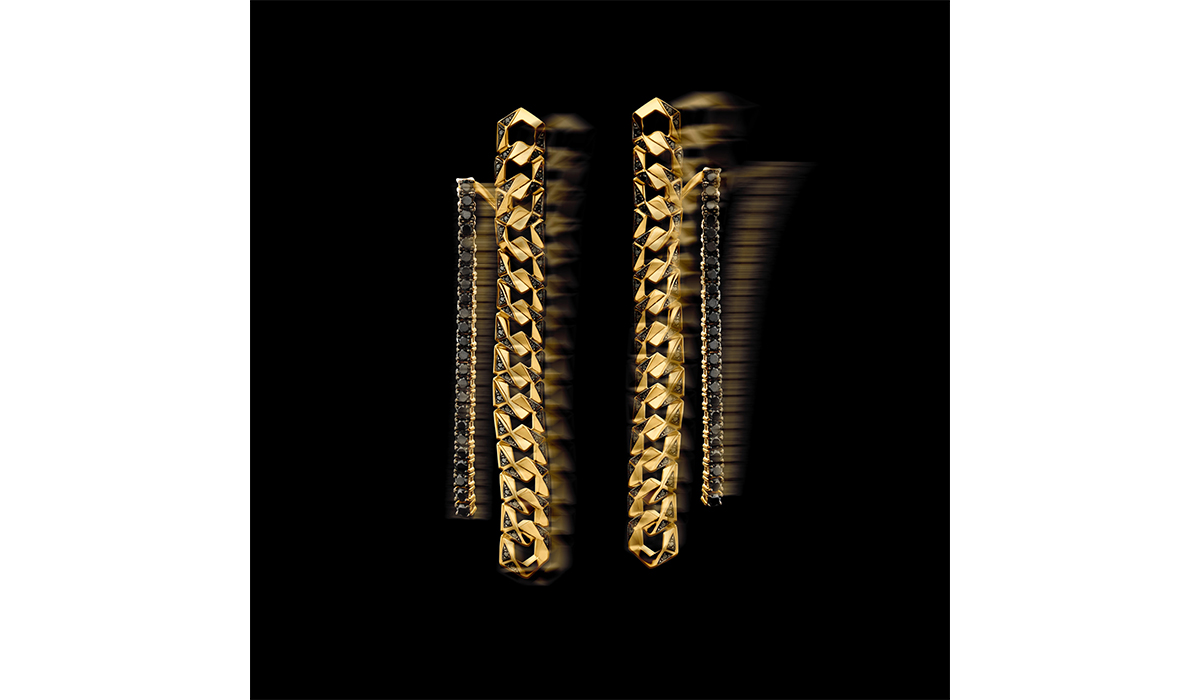 Bond Earrings
Four-centimeter long and handmade in gold with small, black, certified diamonds from HRD Antwerp. The close-knit links in the chain with its particular aesthetics are a tribute to bonds, control, individuality and power.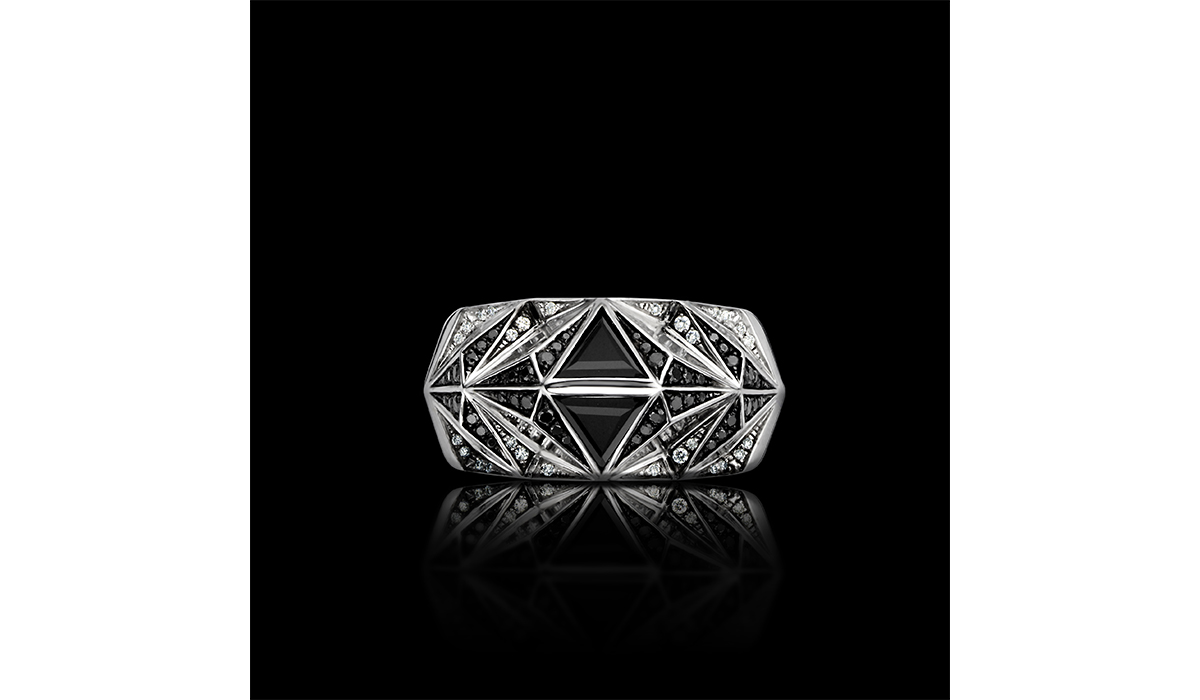 Carioca Ring
A ring inspired by the city of Rio de Janeiro that encases the Brazilian spirit in a daring and gutsy style. It is made in 18-carat white gold with white and black diamonds accompanying two, central, triangular, natural onyx stones.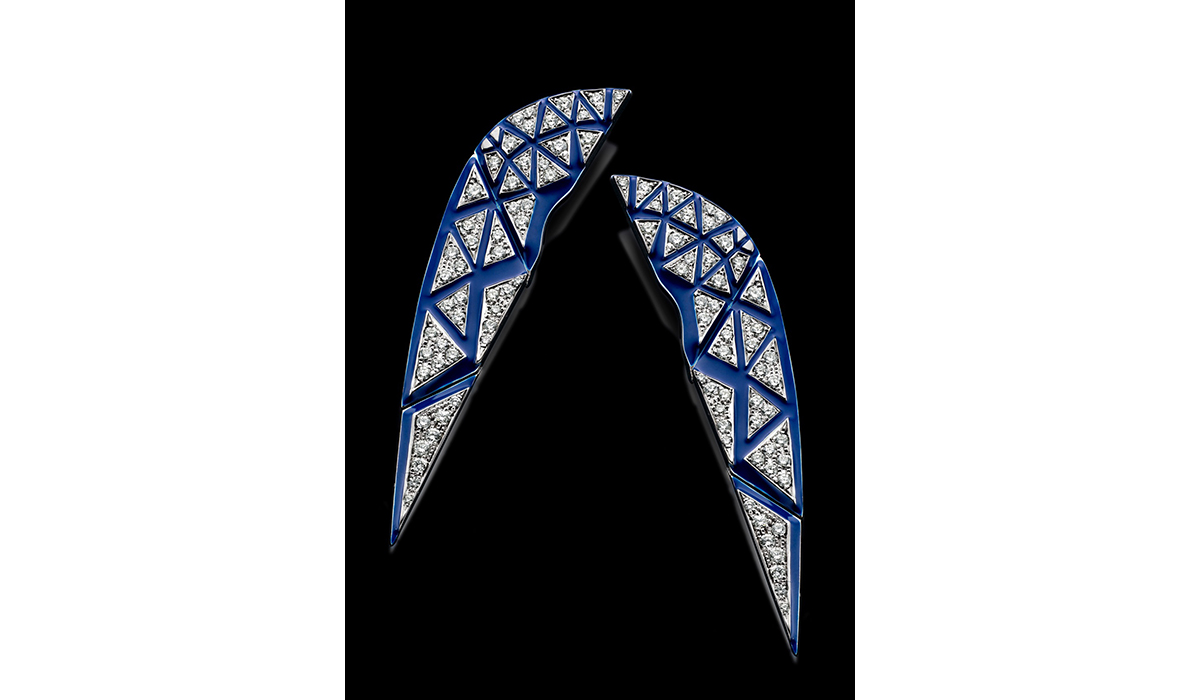 Sphinx Earrings
A pair of earrings with original lines, designed to re-evoke the charm and mystery of ancient Egypt. Handmade, they display a geometric and decisive design, consisting of small white diamonds and enamel on a gold base.
---