Names to Know: Jesse Marlo Lazowski
---
Made with love in Manhattan for bons vivants who appreciate incredible, rare things. This description of the jewels created by Jesse Marlo Lazowski, the American designer for Marlo Laz, is simple and concise. The world they hold is much more vivacious and complex: a vibrant place full of many inspirations that re-evoke the most fascinating of cultures. With a Bohemian spirit and timeless appeal, each jewel is a true treasure containing positive messages, reminding the wearer of the importance of awareness, open-mindedness and personal growth. Everything is enriched by precious gems able to combine strength, protection and balance.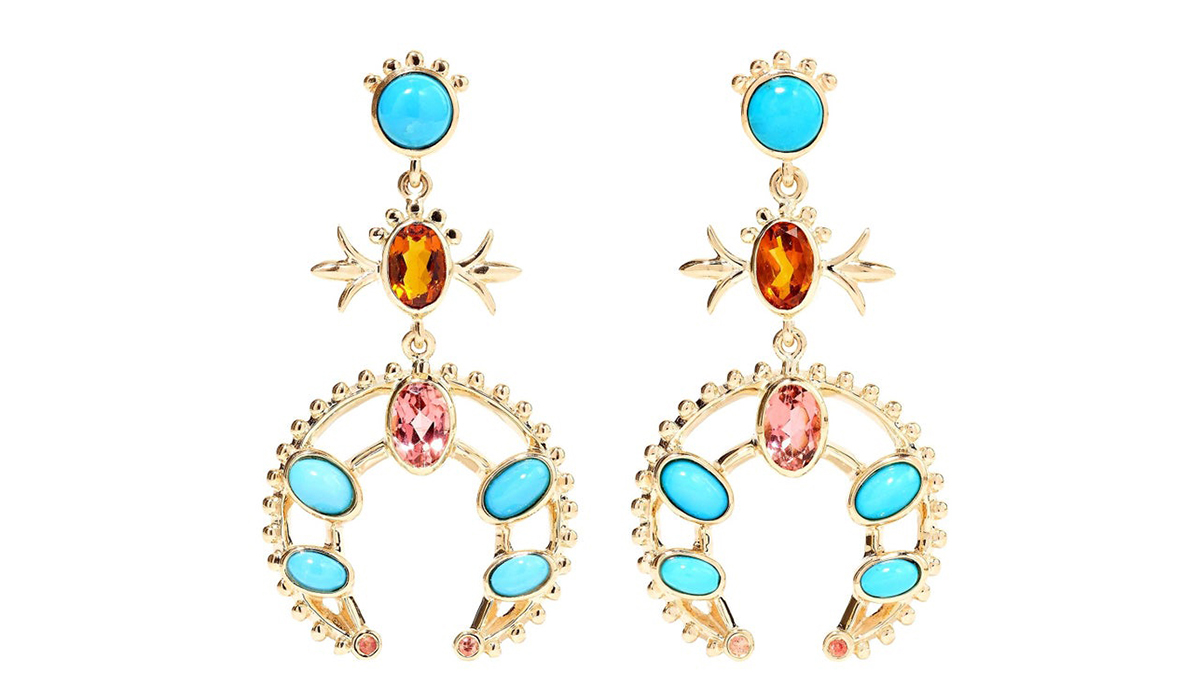 Squash Blossom earrings
These earrings from "Desert Rising" collection are composed of precious gems, including turquoise, pink tourmaline and orange sapphire. The exquisite stone pairings reflect the colors and artistic heritage of the Southwestern desert.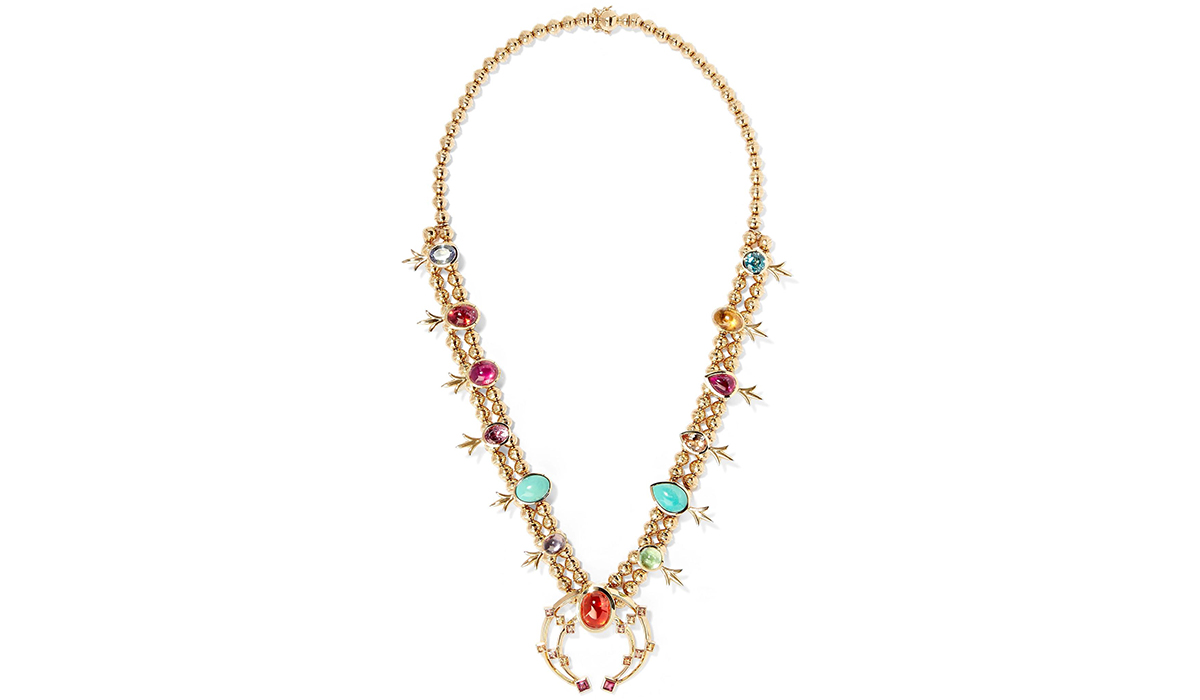 Desert Rising Collier
Rare sleeping beauty turquoise, smoky tourmaline, tanzan- ite and fiery spessartite along with custom-crafted gold beads are the essence of this collier. A one-of-a- kind piece, which pays homage to the American Southwest.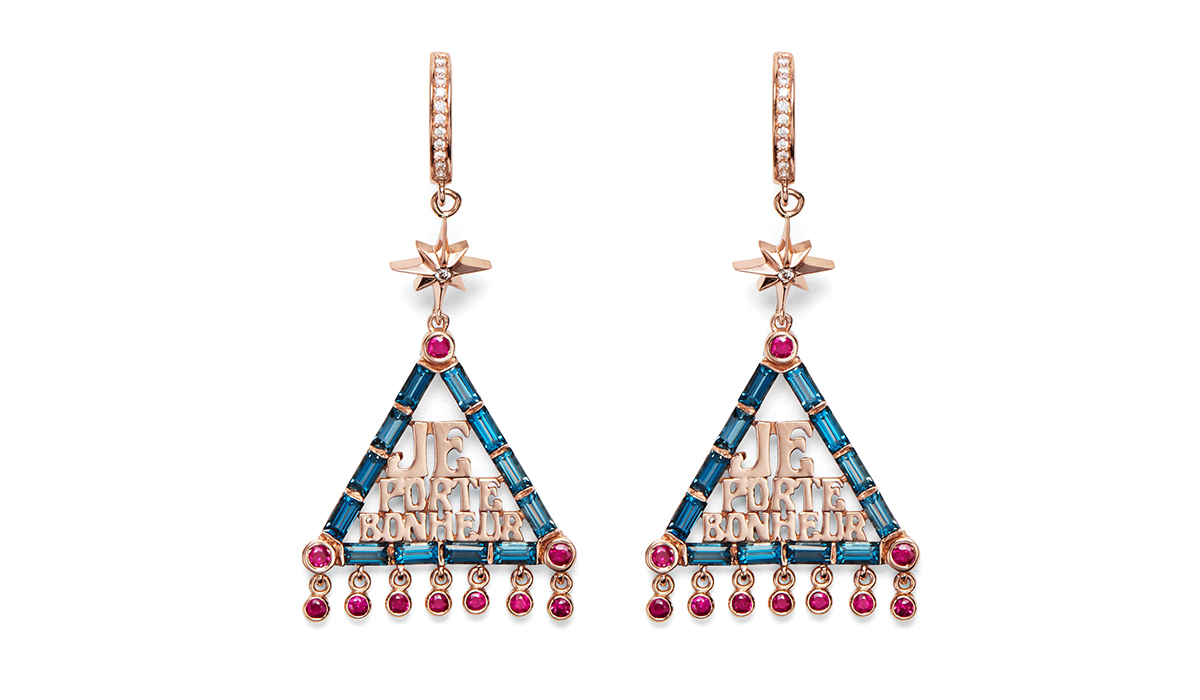 JPB Lucky Charm earrings
A pair of earrings full of positive vibes. They are made in gold with pink tourmalines, orange sapphires and white diamonds. The quote "Je Porte Bonheur", French for "I bring good luck", serves as a great reminder to put happiness first.
---