Names to Know: Sheila Westera
---
The technique that makes Sheila Westera's jewelry sculptures unique is called "wire bending". In fact, all her creations are made by bending gold wire by hand into free compositions to embrace large raw gems. The designer lives and works surrounded by the beauty of the Swiss Alps where she personally makes every item. The launch of her jewelry line is the spontaneous result of a long creative road, fed by art, social sensitivity and a love for nature.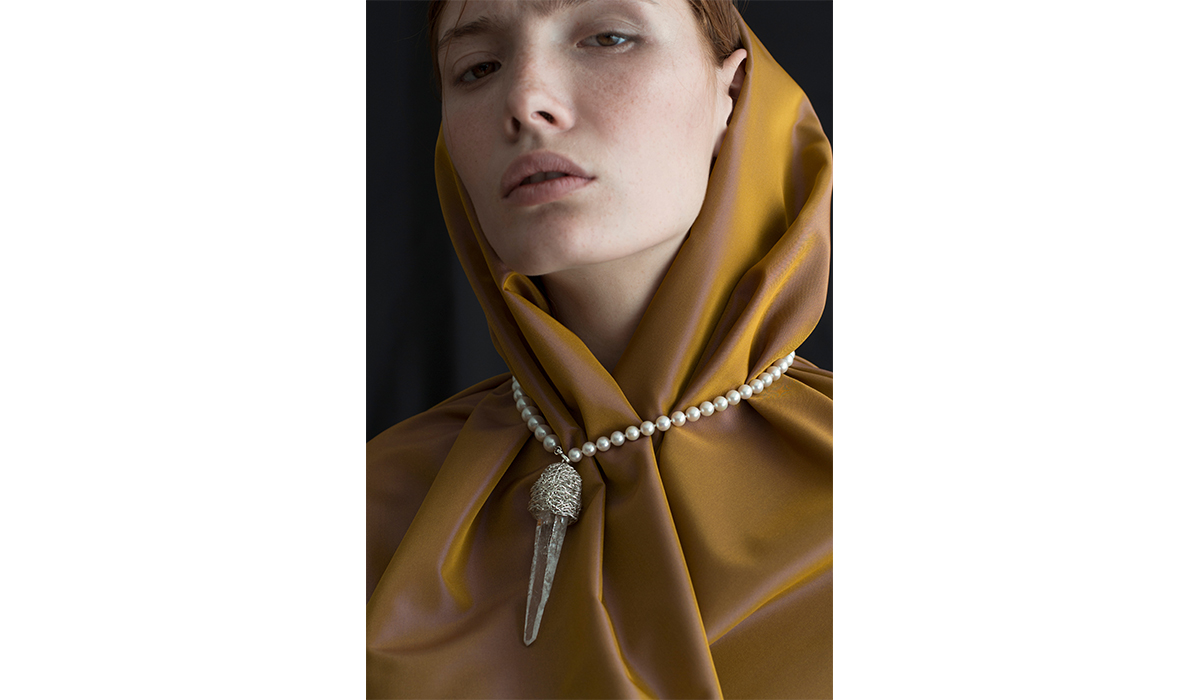 ---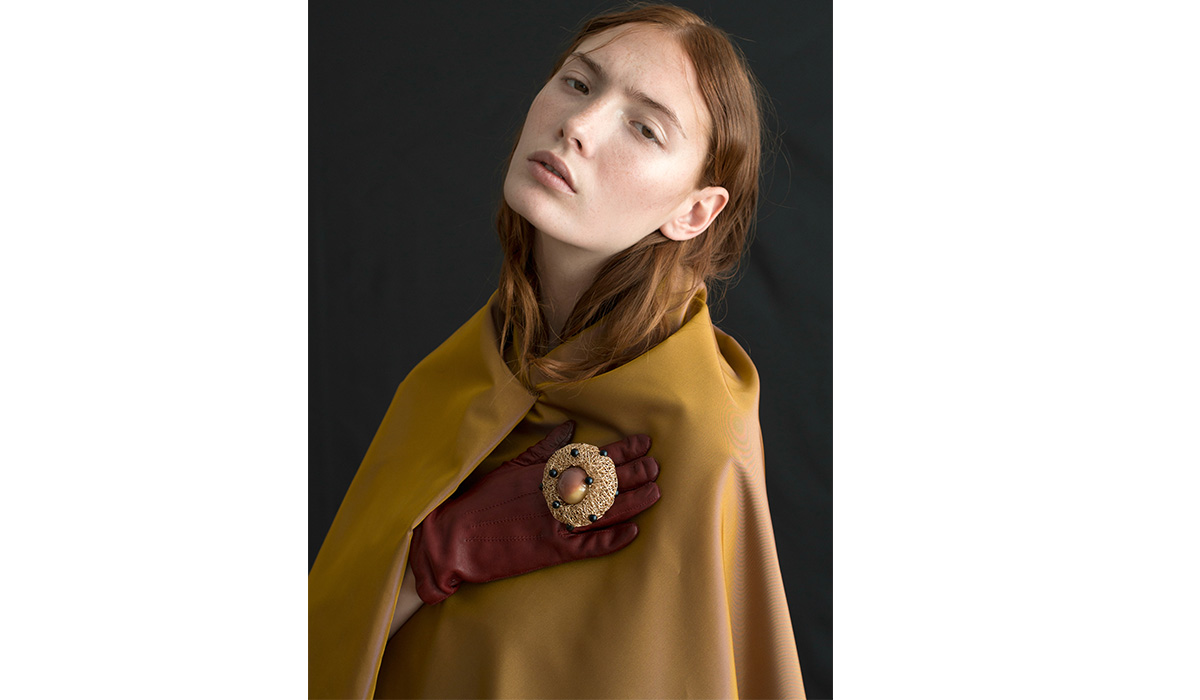 About Me. A large circular ring with a polished round mookaite stone in the center and opaque onyx beads. "About me" is part of the "Arty Scenes" collection and is the designer's most personal work.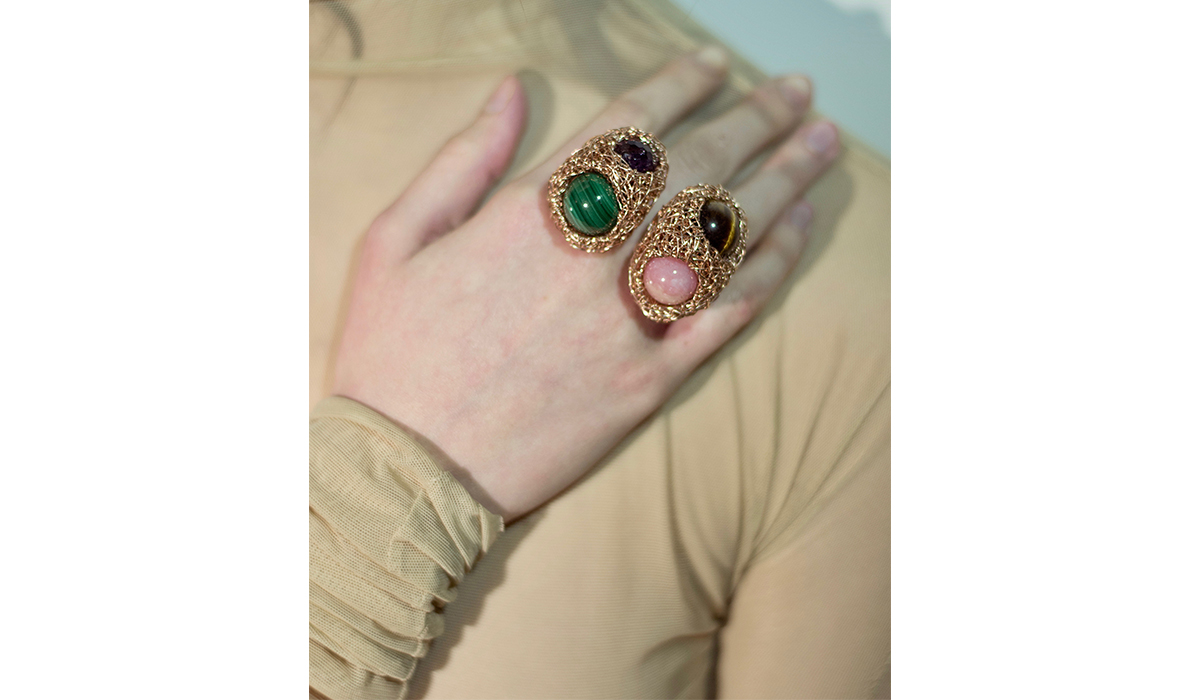 Paint your Life. In these two rings, amethyst, malachite, tiger's eye and pink Peruvian opal are combined to give color and a sense of naturalness.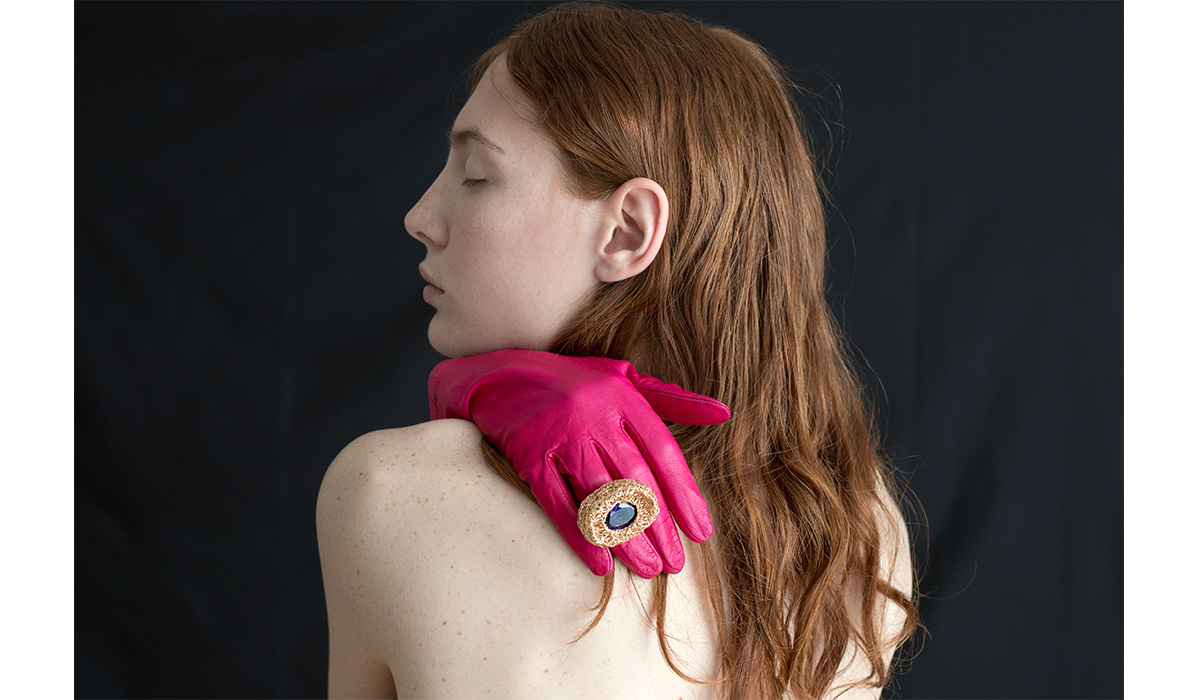 Purple Heart. With a multi-faceted amethyst in the center, the "Purple Heart" cocktail ring is part of the "Conversation Pieces" collection which contains the most glamorous items.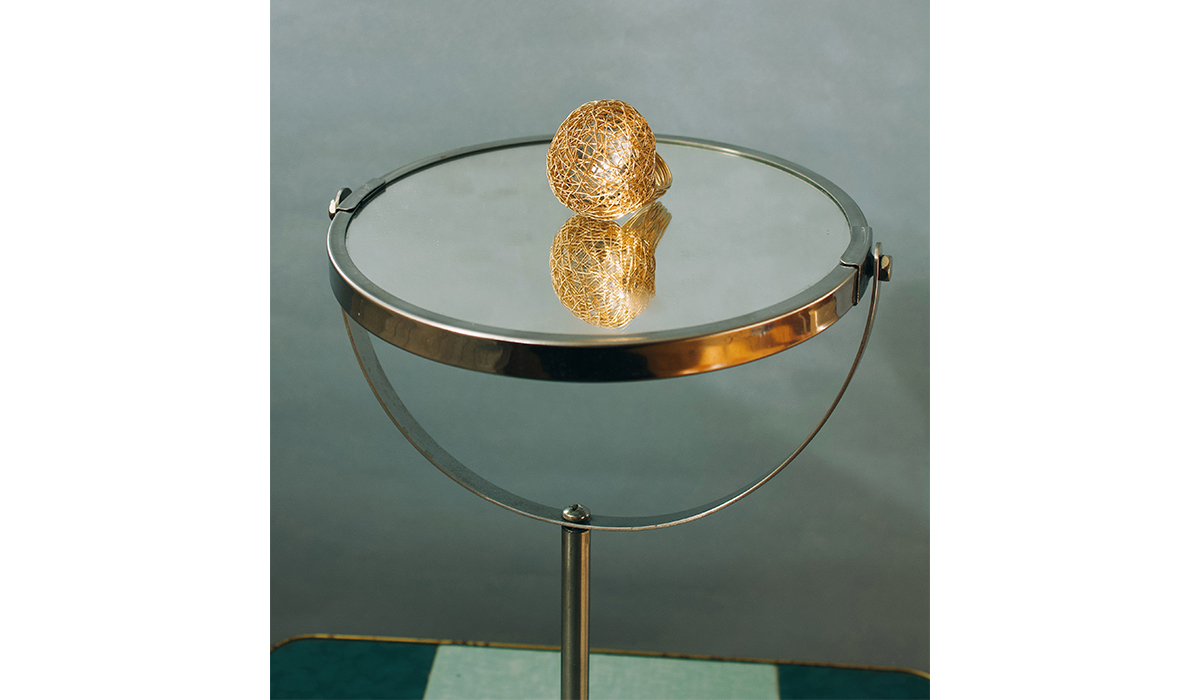 Hide Away. A ring inspired by mystery. Here, a tangle of gold wire hides and protects a blue calcite, a particularly soft and extremely delicate stone.
---