Names to Know: Vanessa Schindler
Translucent urethane makes Vanessa Schindler's jewels so special
---
Swiss designer Vanessa Schindler, 32, won the grand prize at the Hyères Festival in 2017 with the "Urethane Pool, Chapter 2" fashion collection. The line combined fabrics and urethane, a liquid polymer that, after a long drying process, takes on the appearance of clear plastic.Then, in 2018, the designer decided to focus exclusively on accessories, experimenting further with this material. The result is a series of earrings, belts, and hair ties in hypnotic shapes, making for bright, colorful pieces decorated with rhinestones and chains. She makes these pieces by hand in her Swiss atelier.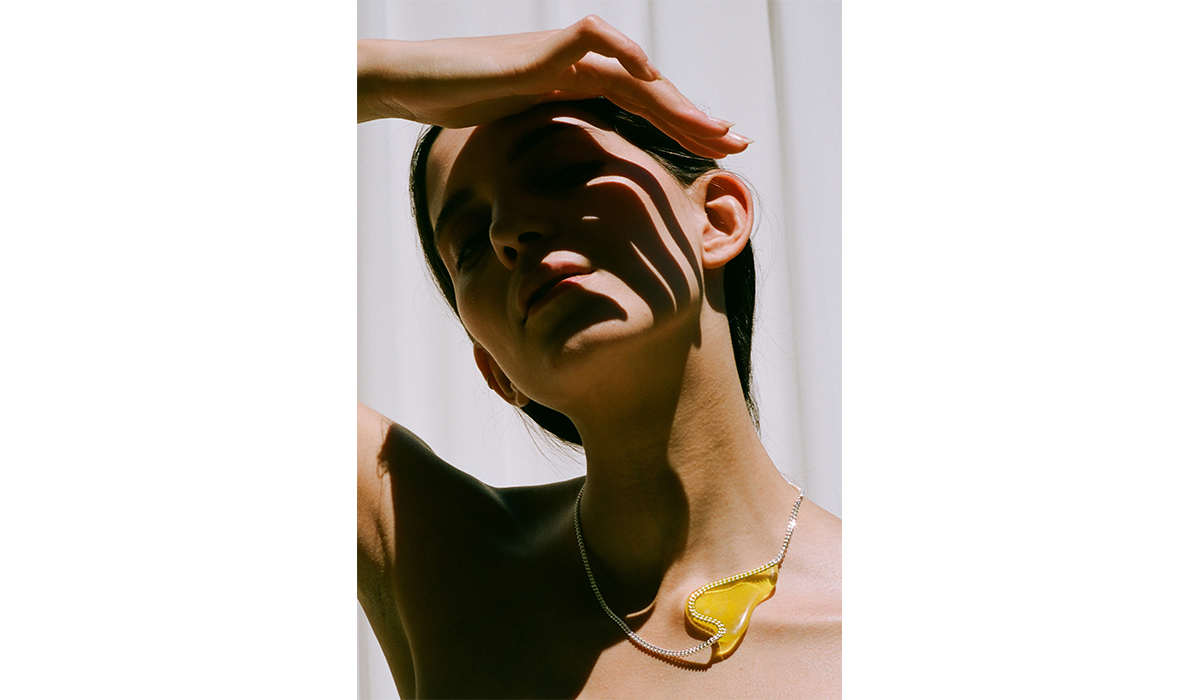 Chain Necklace
The essential yet decisive details of this necklace make it extremely elegant: a fine silver-plated chain and a translucent urethane teardrop that rests delicately on the collarbone.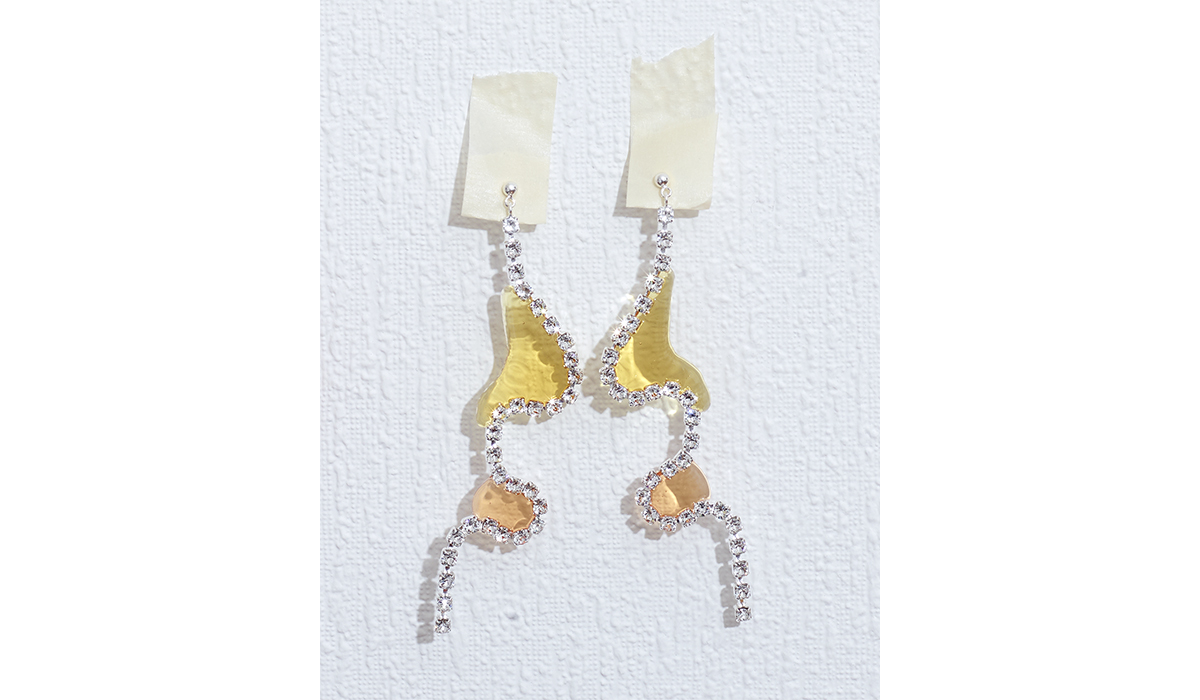 Crystal Chains Earrings
Teardrops of profiled, translucent urethane with numerous tiny, Made in Italy, rhinestones for these considerably long earrings. They give the wearer's face particular harmony, framing it with light and luster.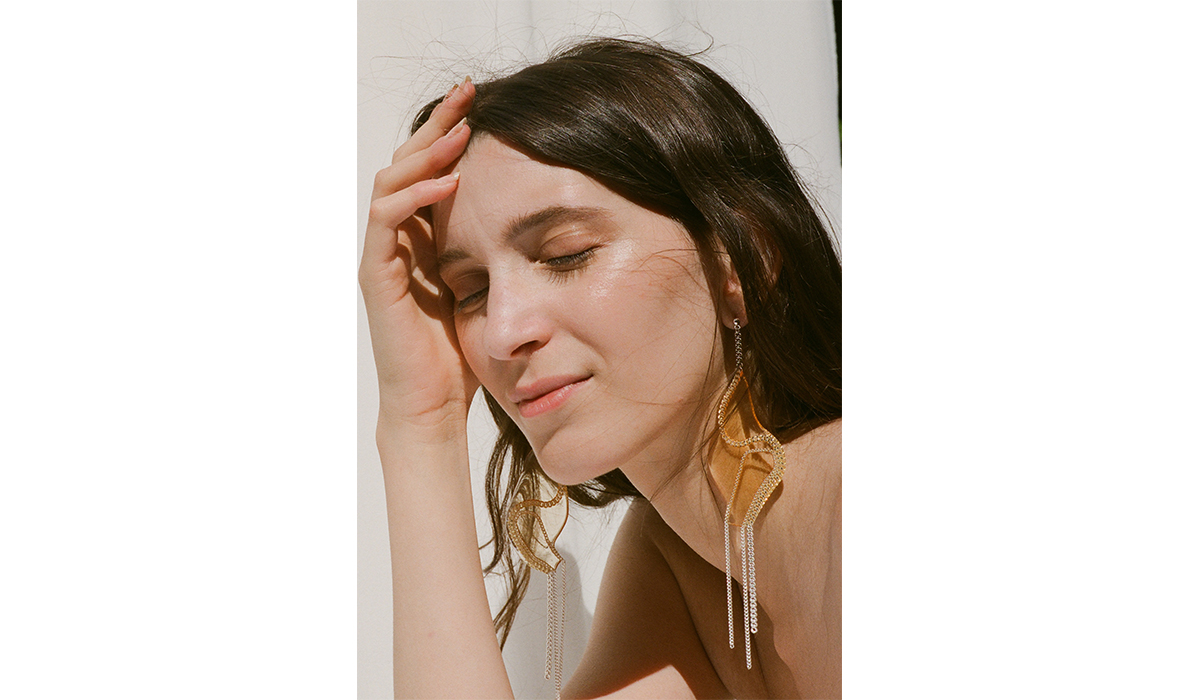 Chandelier Chain Earrings
Once more made in plasticized polymer, coupled with fine chains that are particularly long and flashy. With these earrings, Schindler offers a highly experimental interpretation of the chandelier earrings.
---