---
No shape is the same in the aesthetic imagination of Wee, the new brand founded in 2018 by Talita Colin and Vinicius Fais. The creative duo from Brazil offers an unprecedented and provocative design that is, however, based on the primordial essence of jewelry: every item must be timeless and safeguard a meaning. Inspiration comes from many different areas, from the organic forms of nature to architecture, from the symbolism of Greek mythology to the surrealist movement. But with one single aim: to create objects that enhance the identity of the wearer without attempting to redefine her.
Gaia Necklace


In vermeil with iolites or brown diamonds, these chains with pendant pay tribute to the primordial goddess Gae or Gaia. In mythology, she was the divine power of the Earth. Aurora collection.
Grey Quartz Pieces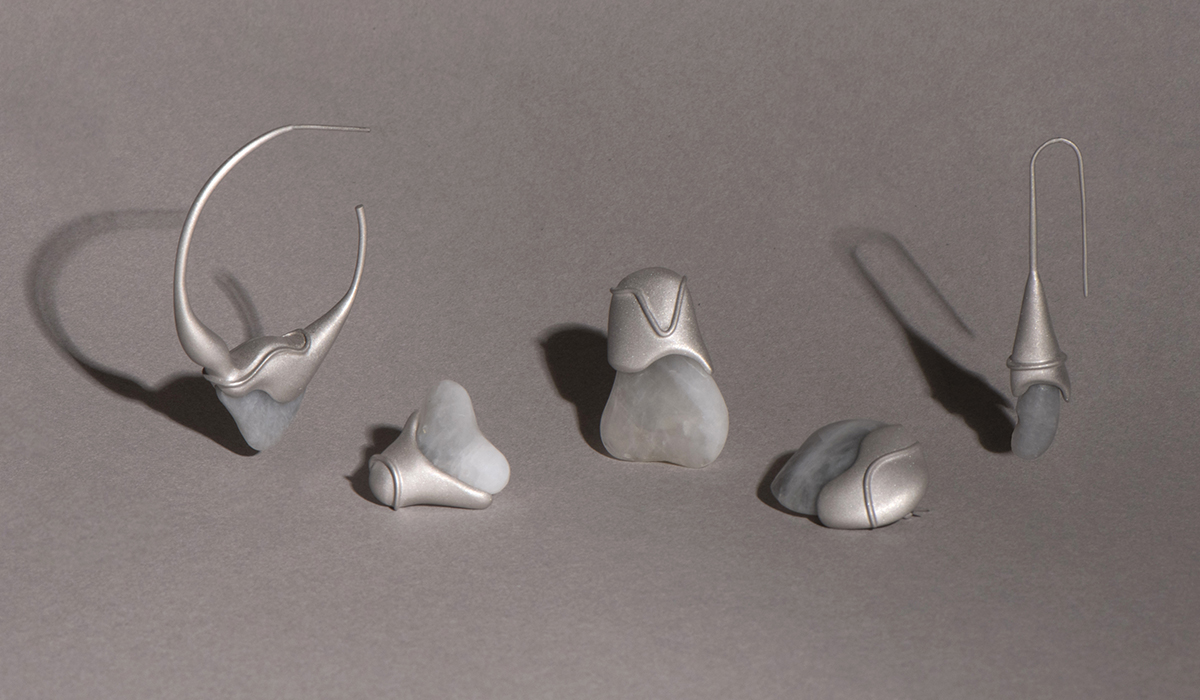 What would happen if we melted down a stone in the same way as noble materials? The jewelry in the Melting Stones collection, proposed here in silver and grey quartz, originates from that very questio
Yellow Quartz & Gold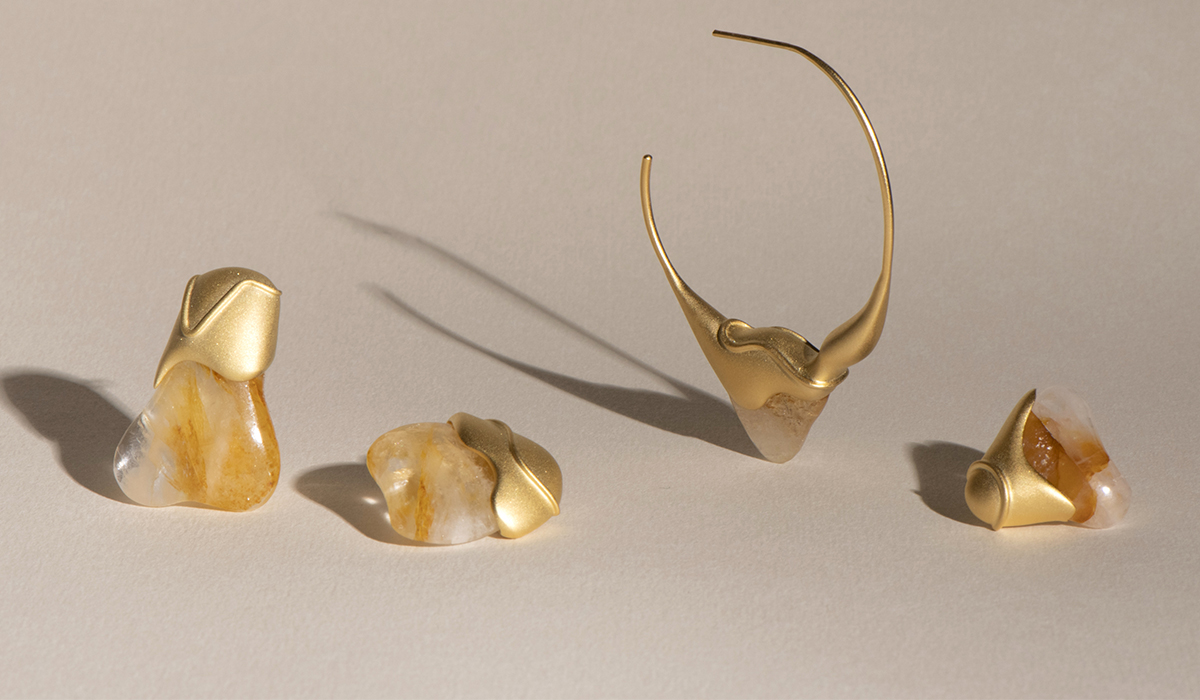 The mottled shades of yellow quartz merge harmoniously with silver plated in 18-carat gold. Melting Stones collection
Putta & Ponoma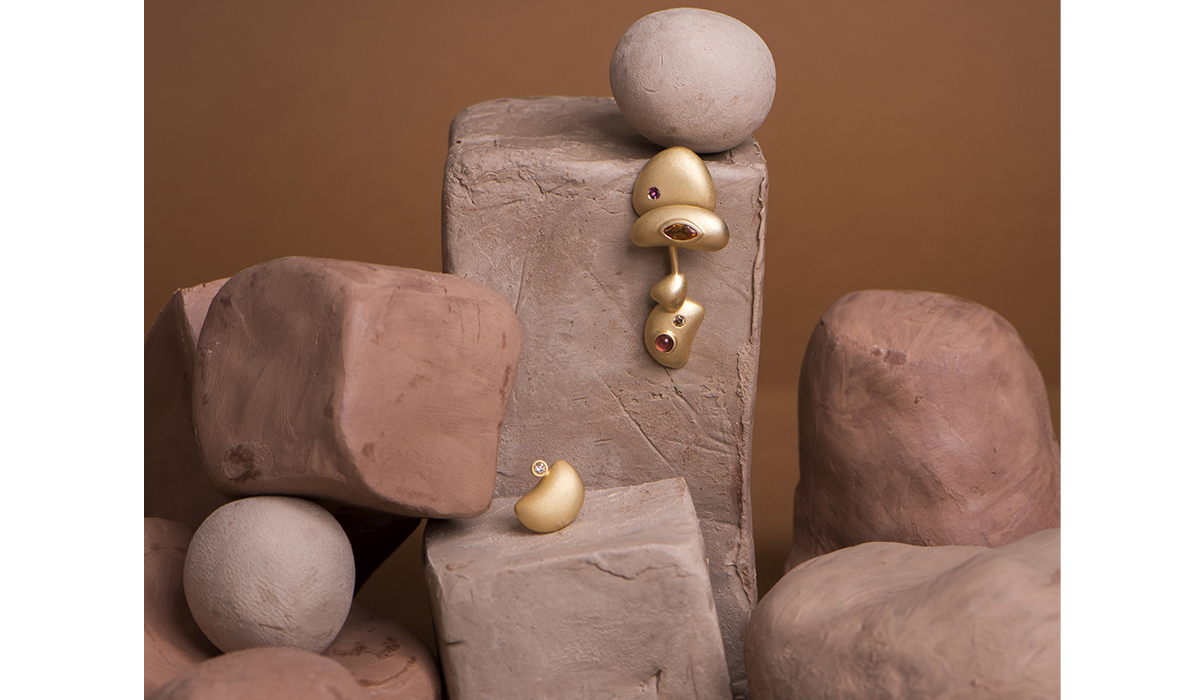 Two earrings in versatile shapes inspired by Ancient Greek divinities. Made in gold-plated silver and colored gems. Aurora collection.
---