Rubinia Celebrates 35 Years with Yellow Diamonds
An anniversary that the Milanese brand wants to celebrate with the most iconic rings from its Filodellavita collection, embarking on a new adventure in which yellow diamond plays the leading role
---
In November 2020, Rubinia turned 35 and, with the long lockdown as its accomplice, focused on the launching of a unique collection to mark this important milestone.
The result was a collection of yellow diamonds mounted on Filodellavita yellow gold rings that further strengthens the sartorial soul for which the Milanese brand has always stood out.
With its constant desire to evoke increasingly powerful emotions, Rubinia is honing in on its flagship collection, making it even more precious with one-of-a-kind stones selected through its partnership with Diamwill, the top yellow diamond supplier. A Belgian company, for over 35 years Diamwill has been specializing exclusively in natural Fancy Color diamonds and is able to guarantee its clients maximum quality and information transparency.
The Namibian yellow diamonds in this collection, from the Namdia diamond marketing company, will therefore come with a warranty, authenticity and origin certificate attesting compliance to the requirements of the UN's Kimberley Process Certification Scheme
as well as an international gemological certificate, issued by I.G.I. - International Gemological Institute of Antwerp. A stone's identity card that shows all the parameter measurements and assessments that establish its quality. The collection comprises 99 natural color, "square emerald" diamonds with an intensity ranging from fancy to vivid, personally selected for Rubinia by Marco Pocaterra, Executive Director at Diamwill and International Ambassador for NCDIA (Natural Color Diamond Association in New York). Yellow was the ardent choice of Roberto Ricci since yellow is the color of the sun, the source of life, and Rubinia – particularly with its Filodellavita collection – has always aimed at celebrating the power and joy of life.
Roberto Ricci explains: «After 35 years of experience with all types of stone, for this collection I chose the one that most represents the Olympus of precious stones
. While diamond is the most outstanding and coveted of gems, natural Fancy Color diamonds are the height of prestige and imagination. Colored diamonds are a true rarity, so much so that they are considered as miracles of nature: one only has to think that they represent a mere 0.01% of all diamonds found in nature. And in such a particular moment for all of us, I wanted a collection that would, more than any other, represent the uniqueness of life through yellow diamonds: Filodellavita, the ideal custodian and keeper of this dream. »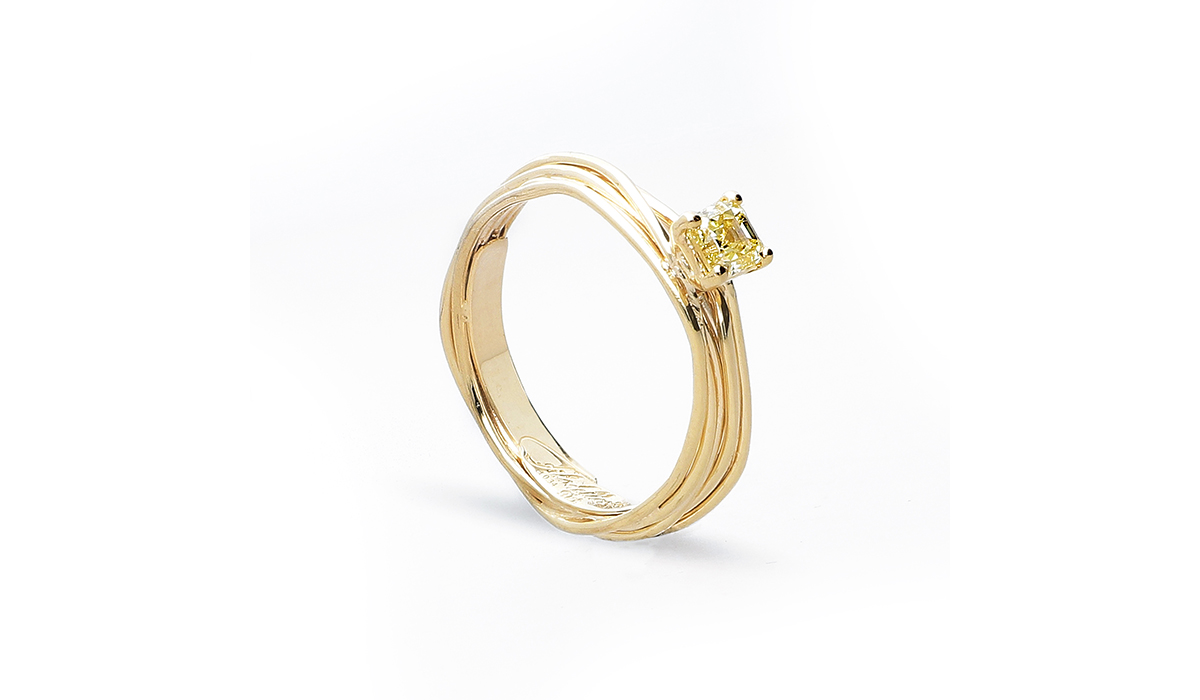 ---