Rubinia: "Everyone Has Their Own Story"
The "Andrà tutto bene" bracelet and a pendant-seal for nurse Giulio. These are the latest two "Storie di Rubinia" creations described here by Roberto Ricci, founder of Rubinia Gioielli
---
Giulio, Milan and E.B.A.T., or rather, Enrico, Barbara, Andrea, Tommaso. Probably one of the seals that Roberto Ricci, founder of Rubinia Gioielli, will certainly never forget. Each name, design or number emgraved on this silver pendant has considerable significant, a reminder of an important moment in life. «An episode that, although critical, someone wanted to freeze in time. Giulio is a nurse in the intensive care unit at a Milan hospital who has been assisting numerous patients during this health crisis, including Enrico, Barbara, Andrea and Tommaso. An experience that has impacted the existence of each of them forever. An experience that, despite the objective difficulties, has brought them together and led them to forge a sincere friendship. And so, once recovered and back home (another stamp on the seal, ed.), the four patients decided to give Giulio a gift, something unique and made specifically for him. Something that would englobe their beautiful story of a friendship generated on the ward» says Roberto Ricci, who comes onto the scene at this point with his unpredictable world of creativity to give shape to a special object. It is only the latest of "Storie di Rubinia" collected by Roberto, who, in 30 years of activity, has literally taken his ideas and art around Italy, firstly by opening three stores – in Milan in via Vincenzo Monti, in Santa Margherita and in Pietra Santa, and then to 500 dealers plus 70 in France – as well as artisan pop-up workshops in numerous squares with a simple workbench that, for one evening, becomes a reference point at which to admire ancient gestures, tell a little something about ourselves and then forge, burin punch after burin punch, a jewelry item engraved with moments of our lives. «Rubinia Stories came about a little by chance in the year 2000 during Convivio, the auction – market for collecting funds for Anlaids, the HIV and AIDS charity association. In just 4 days, I collected more than 3,000 phrases. But then it became a way to express myself, to come into contact with people, to demonstrate the magic of our profession which, in a few minutes, is able to leave a mark». Just like the bracelet Roberto has been wearing for several days now. A gold medallion engraved with three words "Andrà tutto bene" - everything will be alright.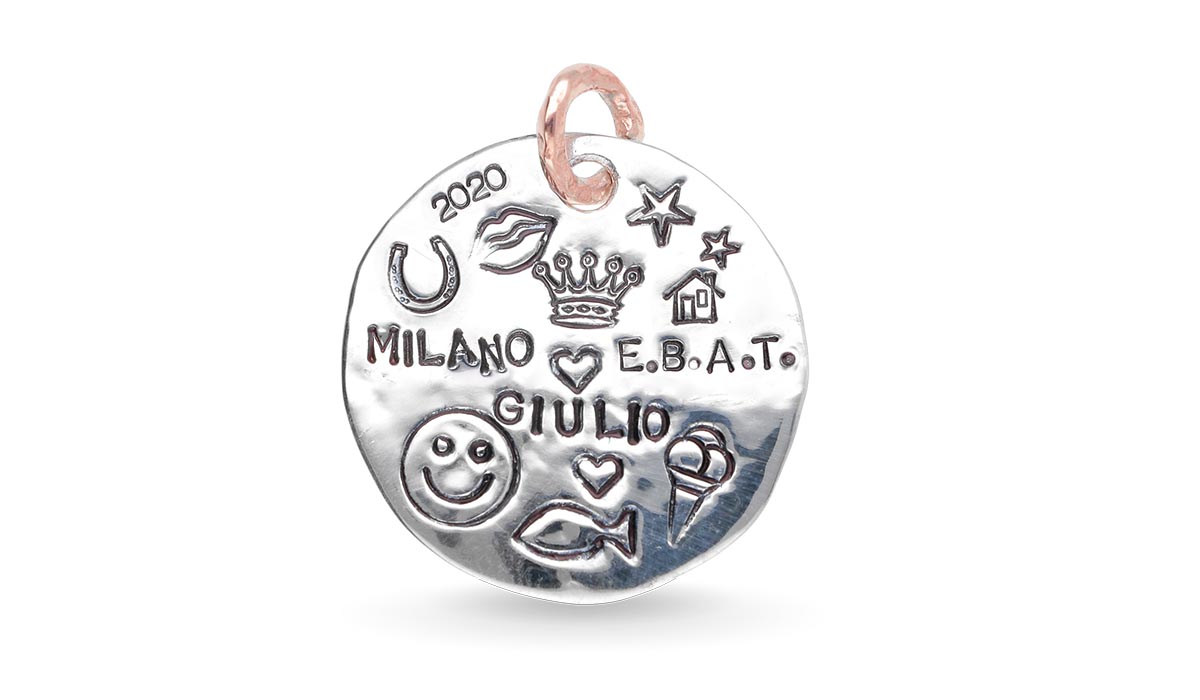 ---