THE TALK: Sector Innovation Re-starts from the First Jewelry Pole in Valenza
Valenza-based companies, Villa Pedemonte Atelier spa and Lombardi srl, with Equinox fund, unite for the sector's re-start. We spoke to the those directly involved
---
Last July, Equinox fund signed an agreement with Villa Pedemonte Atelier SpA (VPA) and Lombardi Srl for the control of 66% of the first all-Italian high jewelry pole. We spoke with Andrea Garrone, CEO at VPA and Lombardi Srl, Livio Arzani, President of VPA and Pedemonte Holding, and Augusto Ungarelli, President of Lombardi srl, who will be intervening at VOICE on the topic of financial and technological innovation in the industry on Sunday, 13
th
September, during the talk organized by Club degli Orafi.
«This first, new Italian jewelry pole was founded in an extremely interesting pre-Covid context during which VPA had, thanks to the service it has always offered to the big brands, achieved extraordinary results and was meeting an ever-increasing demand for medium to high-range jewelry,»
Andrea Garrone
explained. «A magical moment with huge opportunities for those who had always invested in quality manufacturing and in a historical period when Valenza was having to manage a consistent reduction in the number of specialized workers (from 8,000 workers to just under 4,000 in recent years).
Covid has slowed business down but it has not stopped the big international brands' demand for a total quality service that respects the foreseen standards and significant quantities of orders. Now that we have reached the size of a large group, we will maintain these characteristics that combine quality and quantity and which are so essential for global competition. The chance to unite with a company like Vendorafa gives us further growth opportunities since we have thus acquired 70 expert and professional pairs of hands that will allow us to increase our production capacity to more than 200 people, each with unquestionable artisan and professional qualities.
»
Augusto Ungarelli
added: «Besides the top quality pole that we are about to set up, this venture creates a professional training focus that is indispensable for a company and for an industry. For us at Vendorafa, this project stems from a need that is not only the result of its industrial validity but also one that allows us to see a more organized horizon. More directly on our part, we had to guarantee continuity through a succession that, in our view, is highly positive in this collaboration. Dialog with Equinox, the private equity fund, began by explaining the productive framework of Valenza and they immediately spotted the conditions for uniting the two companies, VPA and Vendorafa, as representational symbols of high jewelry manufacturing. The operation was launched precisely because the three parties are so compatible. Two manufacturing companies, Vendorafa, with its 70
th
anniversary coming up next year and the characteristics of a Valenza family-run business with goldsmith traditions, and Villa Pedemonte, another Valenza-based company whose Valenza entrepreneurship has evolved into an extremely technological corporate structure since, in recent years, it has developed this technology aspect by including cnc controlled machinery within its systems.»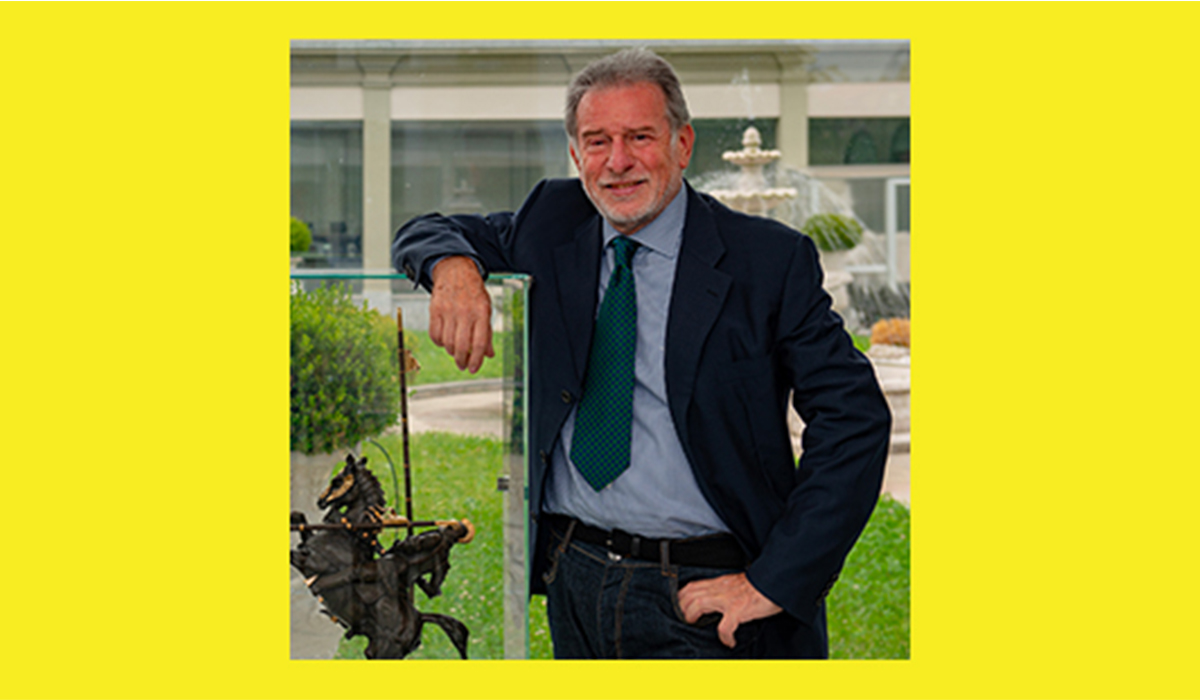 Livio Arzani
---
Livio Arzani
commented: «We have always provided "quantity in quality" in a considerably changing world of brands. What makes us stand out from the others is our ability to make beautiful jewelry stores. However, should this cease to be a distinctive element, it wouldn't be a problem. Our aim is to promote Made in Italy, which we defend in every possible way, and we believe greatly in collaboration between companies. But the family-run dimension of our companies has become a criticality in the face of European competitors that have grown considerably in size. Leading companies on the European market have around 300 employees while here in Valenza, companies average about 50 workers, excluding big firms like Bulgari. With this action, we are making an important leap in quality while still being a small artisan industry. All our products will continue to carry a specific identifying trademark to guarantee item traceability, from beginning to end.»
Augusto Ungarelli
continued: «VPA is able to put together the very latest cutting-edge technology, demonstrating strategic entrepreneurial vision and, while still maintaining its manual production identity, the company has evolved greatly in terms of cnc programming with a lot more machines. Vendorafa, on the other hand, relies more on the artisan skills of master goldsmiths, on research, the goldsmith tradition and manual workmanship. On this basis, the two companies will keep their operational independence, otherwise we would be distorting both our strength and the system we have created for our relative companies. We are taking steps of reciprocal awareness towards an activity that sets a constructive mechanism, personal alignment and a flow management system in motion within the two individual companies. Besides the idea of bringing two companies like ours, VPA and Vendorafa, together, Equinox fund also had to understand how the district works and combine the uniqueness of the project with territorial identity. We are uniting two business identities that can integrate and compensate work opportunities according to the Valenza model in order to generate a reality that will give the profession continuity.»
«The idea of the pole, thanks also to financial support, includes formulating managerial and specialized training plans for all employees, thus transforming our family-run businesses into modern companies with a qualified management able to face the challenges of the market and, at the same time, invest in research and development,»
Andrea Garrone
went on to say.
«
We are trying to further strengthen the bond between the jewelry and mechanical worlds by creating a complete pole that can meet all the needs of the jewelry industry. The acquisition of Lombardi will create an important group in which each company will keep its own autonomy and its commercial and manufacturing logics needed to satisfy all the clients.
The best thing will be uniting a 70-year-old company with one of 40: 110 years of tradition, commitment and growth with enormous internal professionalism. The group's priority is to merge the companies by enhancing their strong points and investing to reduce weak points. We aim to boost the management team and invest in training by providing tools and new skills while waiting for the world to return to normal when clients requiring high level production should return.
We work with a large number of Valenza suppliers, about 50 mounting and assembly workshops in addition to about 20 of Vendorafa's, and this makes Valenza our primary source. Moreover, we are both involved in Fondazione Mani Intelligenti projects. We are, however, trying to train our younger artisans to adopt our company characteristics by involving those with more expertise. Nowadays, in order to meet the organizational and technical needs of a client, you must have a well-structured internal organization. Brand jewelry stores, initially 20% and now more than 40% of the market share, definitely need companies like ours and collaboration with the Valenza network is fundamental in order to take advantage of the district's skills and maintain the flexibility that the market demands,»
Garrone
concluded.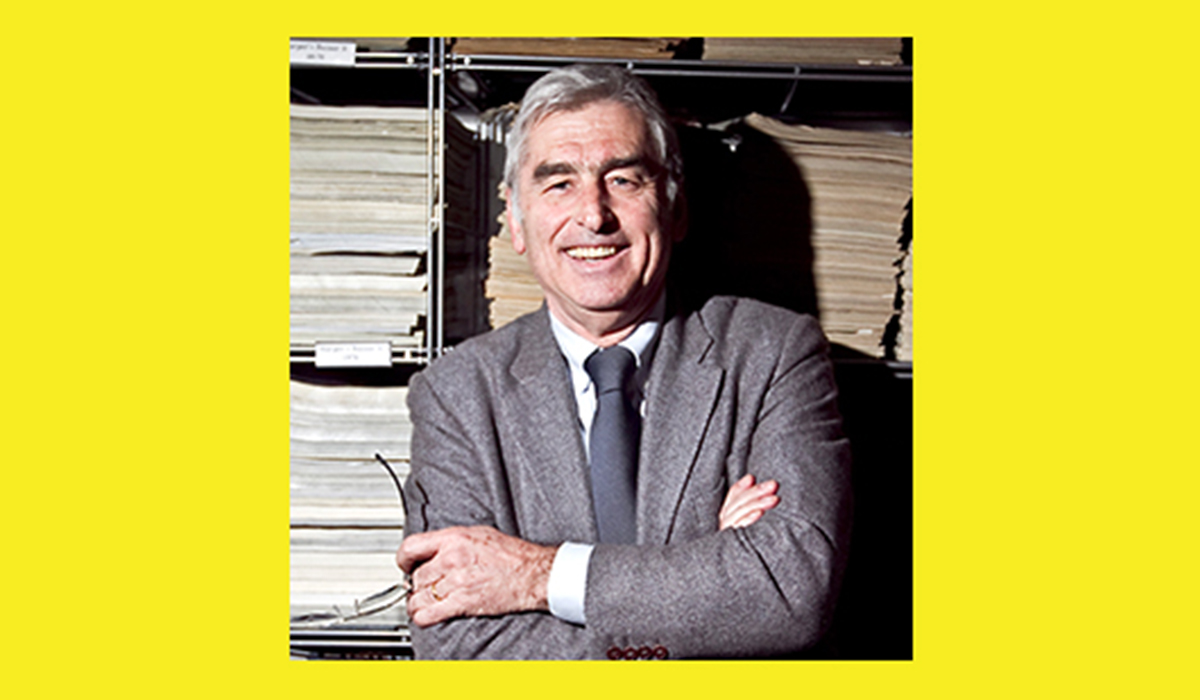 Augusto Ungarelli
---