---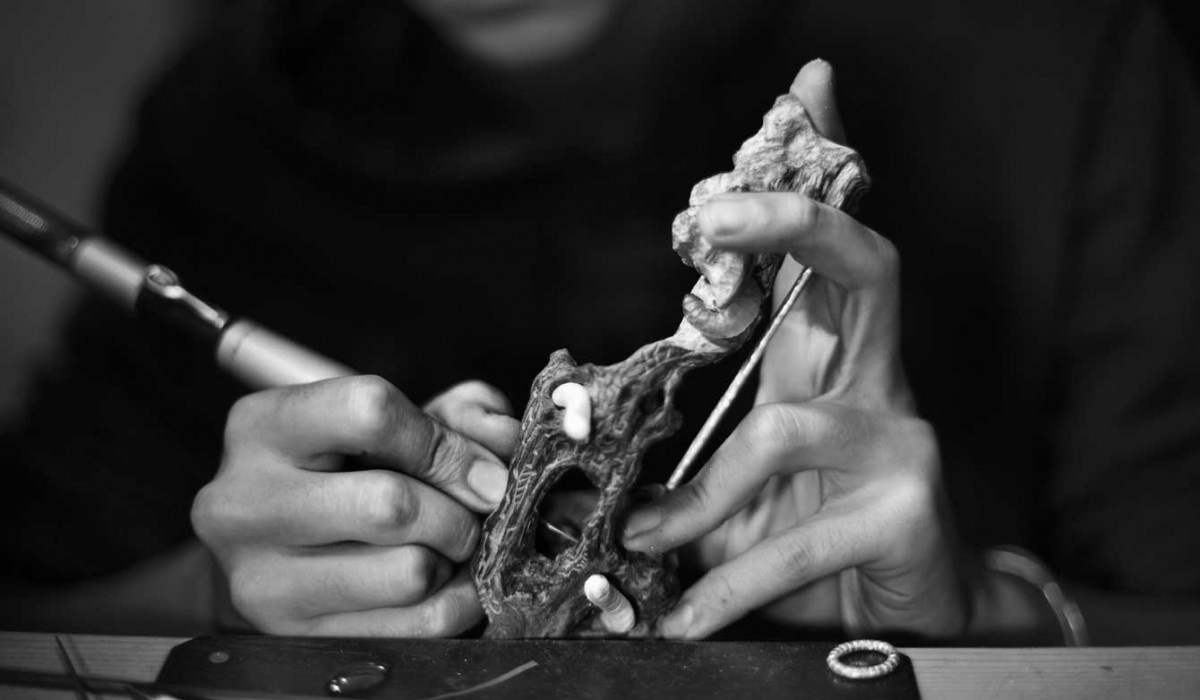 Sixty students who every year come from all over the world, an international exhibition dedicated to creating contemporary goldsmith art, a cutting-edge educational path: our journey through the world's most important schools in the sector makes a stop at Le Arti Orafe in Florence.
[su_highlight background="#CFBFAC"]YOUNG GUNS[/su_highlight] Conceived and founded in 1985 by
Giò Carbone
, a refined goldsmith with extensive experience,
LAO
is one of the largest Italian private schools of goldsmith art based in Florence in the historic neighborhood of Santo Spirito. Tuscany has always been identified as a place of art, home to artists and craftsmen who have made the region famous. Today the territory is still bursting with activity of the highest craftsmanship conserving a human dimension which attracts thousands of visitors and students from all over the world. LAO has certainly inherited the Renaissance spirit of the region, further developing the biggest lesson of the past. Its teaching takes into account requirements linked to changes in habits, new technologies, knowledge of materials, and the requests and needs of the students themselves.
The school is a private Training Agency accredited by the region of Tuscany for the realization of training courses in the goldsmith sector. All of its courses are designed and structured according to the needs of students and provide both the study of contemporary and traditional techniques. Students can choose to follow their own preferred path in terms of objectives.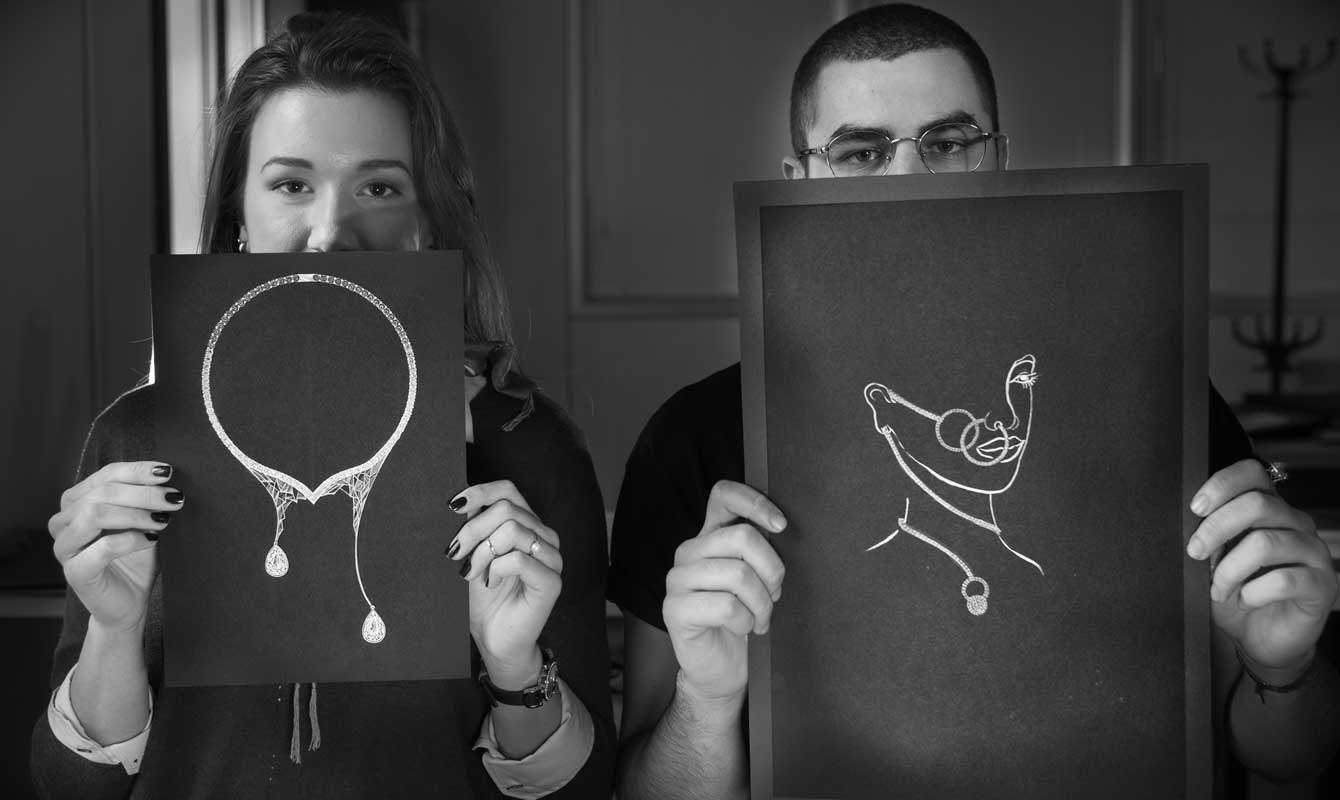 The school offers the possibility of combining several courses together, for study periods from one to three years. This option allows students to achieve a complete training programme in a relatively short period, to be best prepared for professional challenges. The opportunity to 'build' a study course, by combining lessons in various practical and/or theoretical subjects, allows one to select what is best in order to meet personal creative needs.
Lessons are taught by qualified teachers, craftsmen, artists, designers and professionals. The teaching staff consists of fifteen full time teachers alongside other Italian and foreign professionals and creatives for seminars, lectures and conferences.
Students can follow courses in Gemology, stone-setting, engraving and CAD design yet are able at the same time to stimulated by lectures on the history of jewelery and goldsmith art courses. In other words, the perfect combination of 'workbench' training and an openness toward what is happening in terms of trends, without forgetting our history and the reality of Italian and international jewelry.
Giò Carbone, founder and director of LAO, is the principal teacher for practical goldsmithing, for both contemporary and traditional techniques. Many hours of practical instruction are entrusted to artisans with proven teaching and technical skills. Lectures on design, art history and gemology are conducted by professionals working in the sector. Both teachers and industry experts give talks and seminars on course specifics.
[ts_row] [ts_one_half]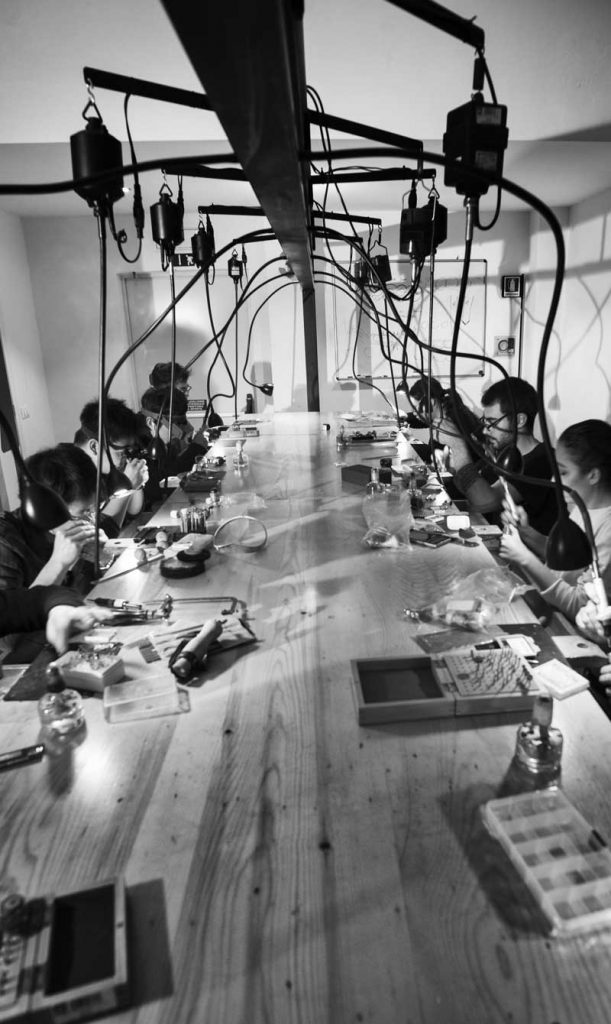 [/ts_one_half] [ts_one_half]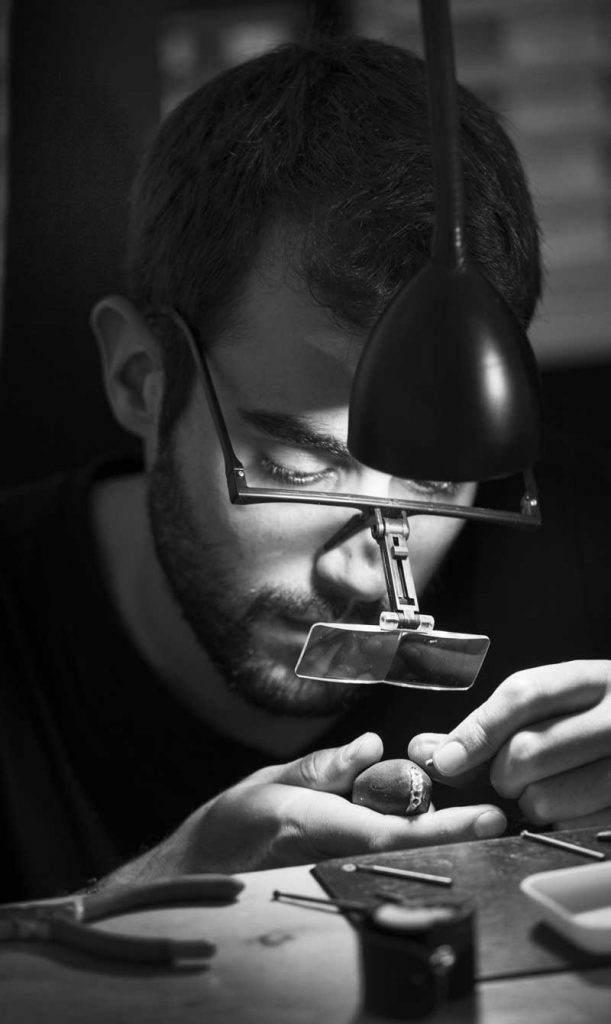 [/ts_one_half] [/ts_row]
In conversations with the Director, we discovered that 60 out of 70 students are international, from every corner of the world. All the students are united by a desire to develop their creative thinking without ignoring manual and practical tasks.
In a world where technology is making great strides, it comes spontaneously to ask Gio Carbone what impact this is having on designing jewelry.
"Of course new technologies - CAD design, 3D prototyping, laser welding, etc. - but also the rediscovery and new appreciation of traditional activities, can be a powerful impetus for goldsmith research. New technologies allow the creation of forms and volumes that could not have been achieved until very recently, and new materials offer unexpected opportunities for expression.
These elements, combined with manual, creative and technical skills can generate a renewed interest in the jewelery world. Schools have a great responsibility, and must provide appropriate training to the changing needs of people, combining innovative technology, contemporary design, and knowledge of traditional ways of working, as at LAO."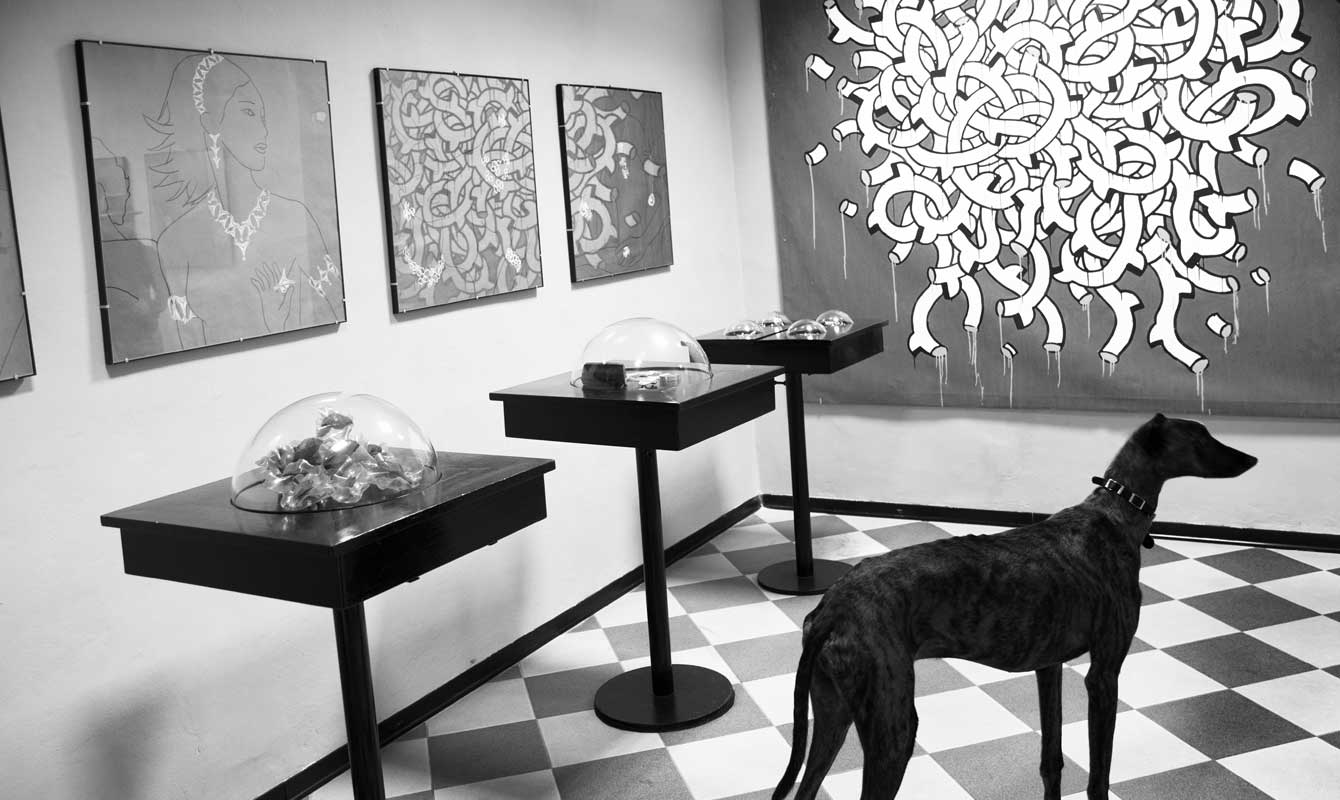 Gio Carbone is also the creator of 'Preziosa', an art exhibition dedicated to contemporary jewelery. Started in 2005, this initiative has quickly become one of the biggest worldwide events dedicated to contemporary goldsmith creation."In a country where there are few curatorial exhibitions dedicated to research in jewelery, Preziosa, through rigorous selection of artists and prestigious catalogs published to mark each exhibition, marks an event followed and appreciated internationally: a parterre of artists of prestige.
"LAO also boasts a privileged insight to the future and the needs of large fashion and luxury companies which, for years, have supported the school through the organization of workshops and laboratories. The most recent collaborations include names such as Ferragamo Firenze and Prada . In short, LAO represents an entity in the heart of Florence which combines tradition with modernity.
The words of students to whom I asked how technical 'workbench' instruction will help them in the realization of their creations and why they chose Italy for their training.
Alina Maya Lutz I studied History of Art at university in the Netherlands. The course was mostly based on ideology and on explaining the conception of art works. I'm more interested in creating rather than the ideas behind it, and that's why I chose this additional course, to give me the right training in how to create. Italy is famous for jewelry, accessories and fabrics. The concept of Made in Italy reflects something well established and rooted in the country. I come from a family of travelers and I knew I would leave home for my studies for which Florence is ideal, it being a place where culture, tradition and study are closely related.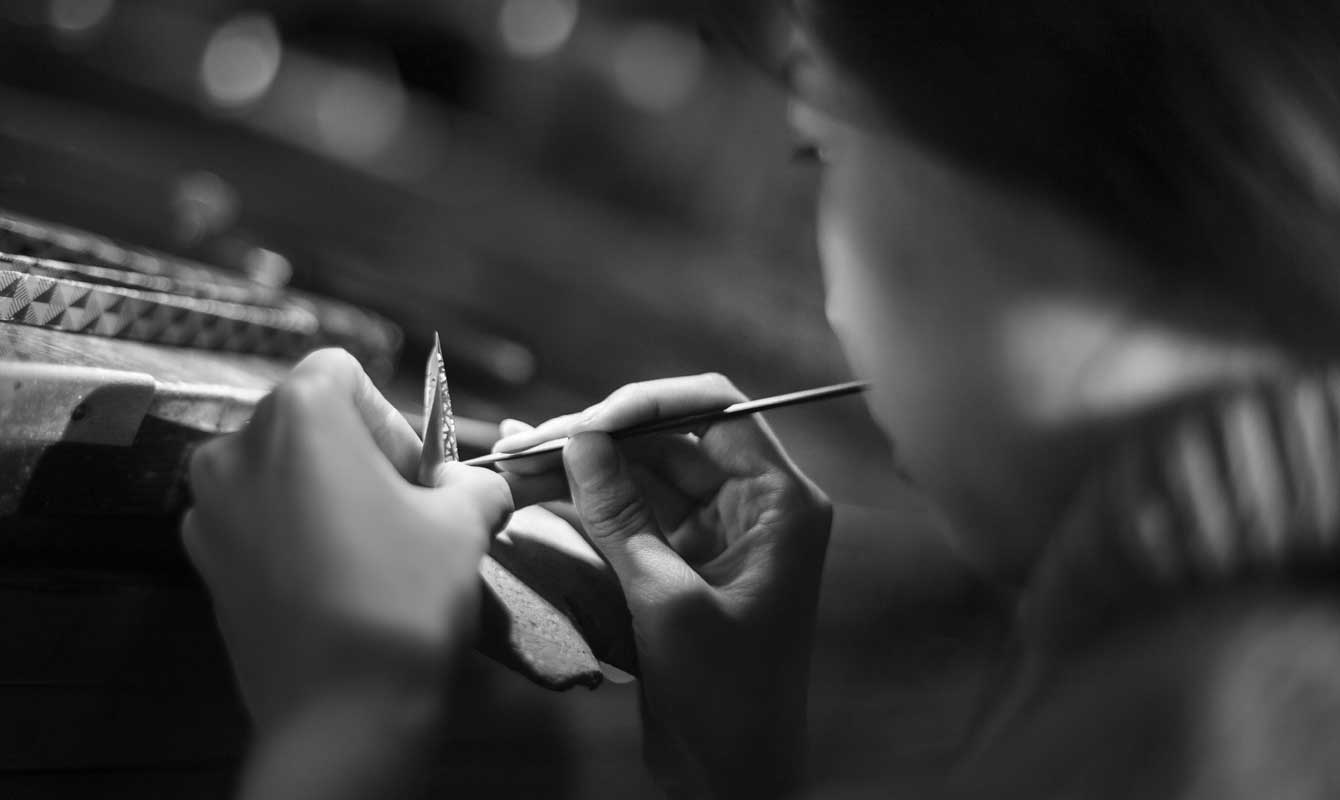 Chen Hsiao Lin (Shelly) Learning technical skills helps me give shape to my creations. Working metal with a hammer and shears, forging forms and creating waxes for my models: all this is fundamental for me. Florence is the cradle of the arts and manufacturing, what more could I ask for?
Chen Luyao Technical training in the lab helps me to better understand the structure of a jewel, which I'll be able to realize in the next step after the design stage. Italy is the country of art, and its handcrafted jewelry is very famous. I'd like to open a jewelry studio with craftsmen, so I chose Italy.
Ribeiro Eduardo Vega I consider manual work with metal essential: you learn a lot about creating jewelry. You can understand if the ideas are feasible and you learn to include all the details that render the realization of precious objects so precious. I chose Italy because of its history and tradition in art in general and in particular in jewelry. Florence is a very beautiful city and just living here and walking its streets so full of history and beauty is a fantastic inspiration.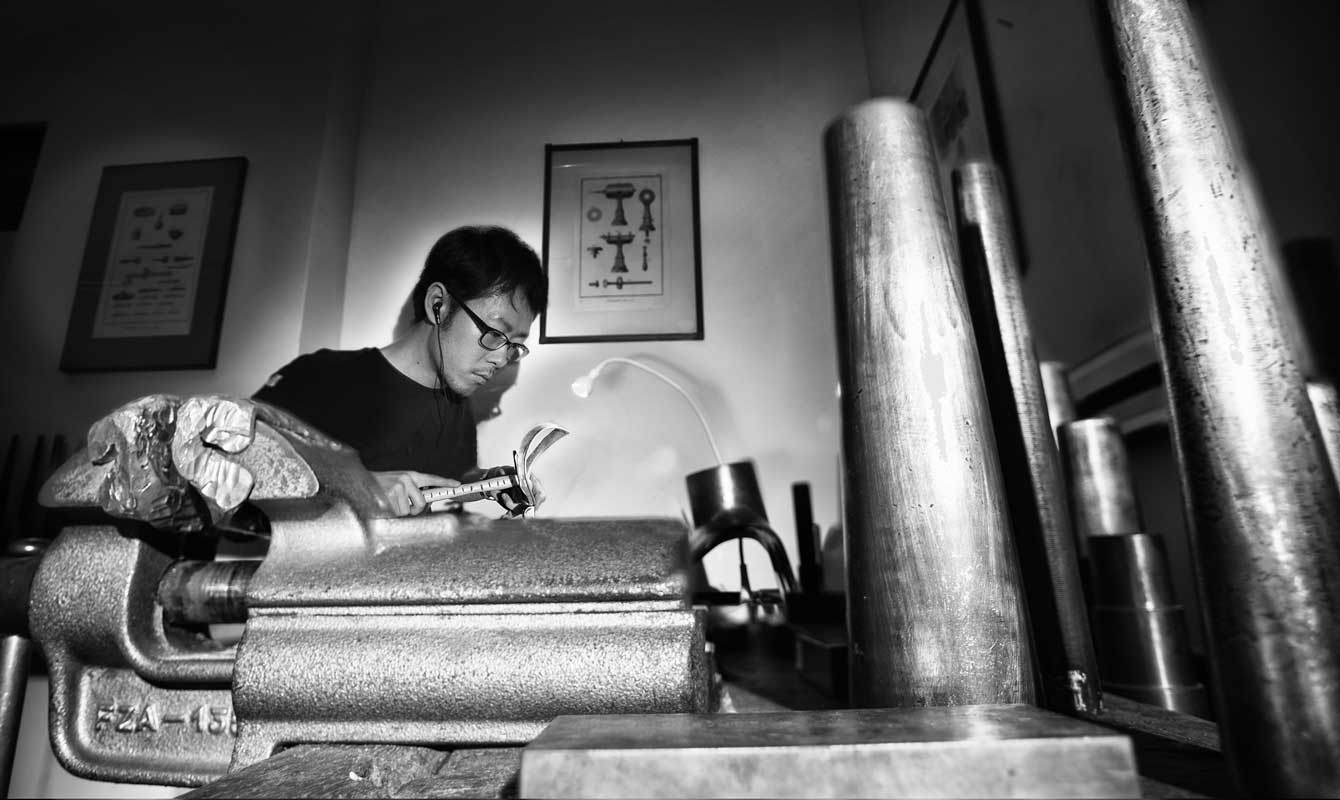 Marco Belloli I find the manual part fun; I like to think of the metal changing shape through my hands, I can decide what its new function will be, combining materials found on opposite sides of the world, or returning them to their most primal transformation. Knowing that my work is in constant motion through my hands, the tools and the flames allow me to see things in many different aspects. I'm lucky! The fact that I was born here is a huge advantage.
Natasha Papic Working at the bench is one of the most important elements in the formation of jewelry. It's important to know the material one is using. Personally I chose to do practical goldsmith art because it opens your mind to new styles, new ways of creating and understanding materials.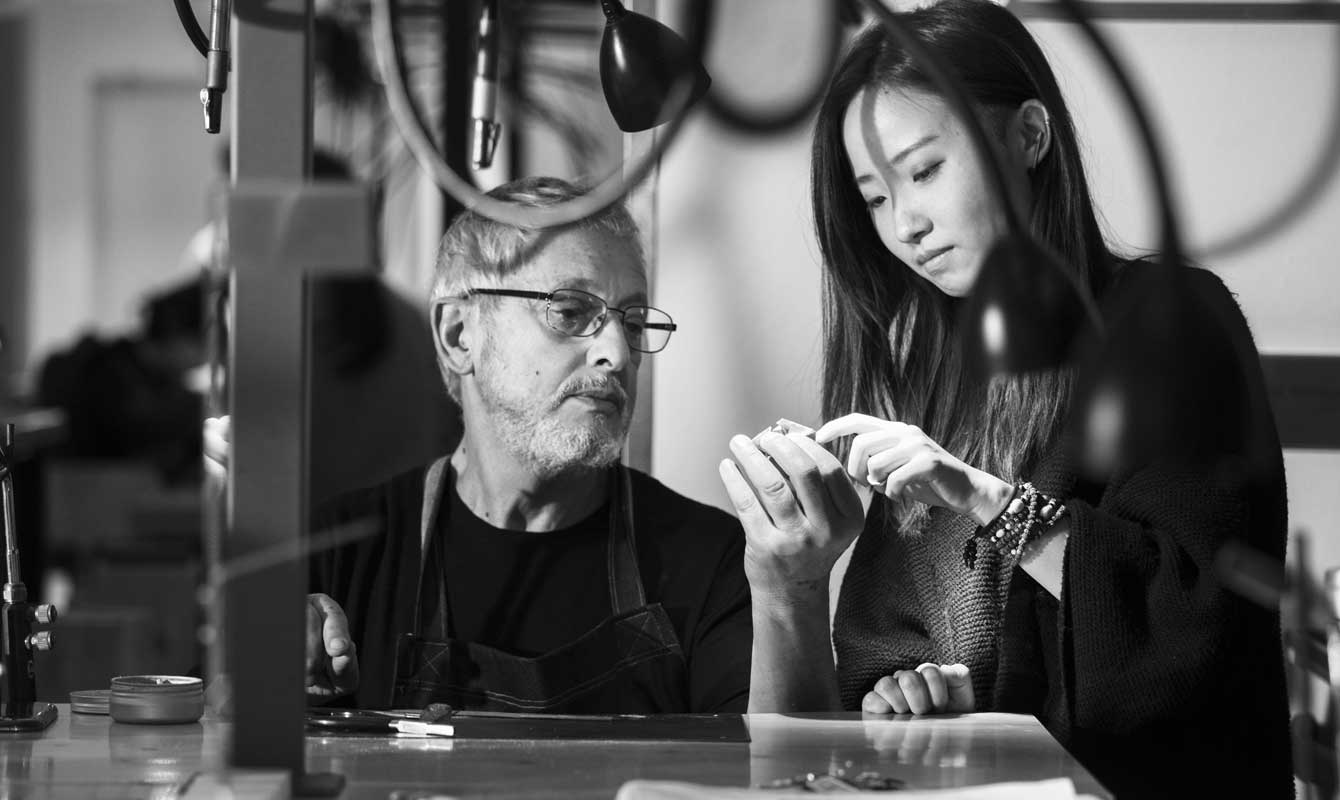 I chose Italy because since I was a little girl, my passion has been discovering the culture, language and lifestyle of this beautiful country. I'm passionate about classic, Baroque and Renaissance jewelry, all of this led me to Florence and my dream has come true.
Sangsoon Choi If we want a dream to come true we need to consider the practical aspect. A piece of jewelry is not a static picture or a sculpture, a jewel is part of human nature. In fact, man is not static, it moves, touches, drops, hides and throws ... Thus a jewel must take this into account and we have to put the right emphasis on materials. I love gemstones and how they can be combined with metal. Design and prototyping allows me to give them their due importance.
I love Florence, which I first visited four years ago. I didn't know about the school but my desire was to return. Thanks to LAO, I returned to study the thing I love most: making jewelry!
Text Donatella Zappieri, Photography Lorenzo Cicconi Massi
---