---
From Gehry to Zaha Hadid via Sottsass. When architectural genes compete with the world of jewelry.
by
 Elena Lucia Secchi
Jewelry and architecture: the idea that these two forms of expression have more than one thing in common has no longer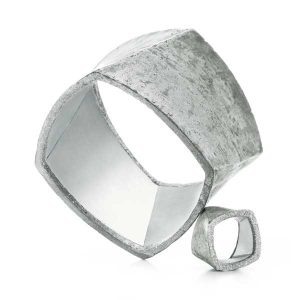 The 'Torque' bracelet and ring designed for Tiffany & Co.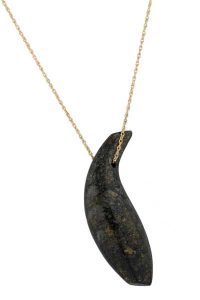 The jade pendant for Tiffany
been a mystery for decades. From the experimentations by Sottsass for Cleto Munari to the incursions of 'starchitects' into the world of jewelry such as Zaha Hadid or Frank Gehry. The path may not have been short, yet at its base lies a constant thought: the desire to work against the frameworks imposed by the market in an attempt to oppose product trivialization.
Jewelry and architecture both share a fondness for clean and essential lines, clarity and the sense of beauty. A mission of provocation, a continuous desire to experiment and surprise. A constant pursuit of contrasts and of new materials.
Plastic, metal, iron, everything belonging to one world that can safely migrate to the other. Transforming into the other. After all, art positively thrives on contamination, borrowing and lending. It is no coincidence then that these two forms of expression of the highest human genius have become companions on a long and wonderful journey, where the boundaries of belonging become blurred along a path capable of arousing fascinating perspectives and timeless creations of pure beauty.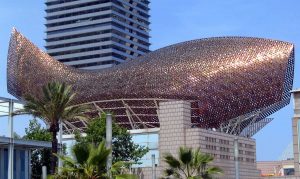 As witnessed, for example, with rings designed by architect Zaha Hadid for a collection in collaboration with the Geneva based brand Caspita, drawing inspiration from her slender and sinuous structures, such as the Sun Tower in Kuala Lumpur. This was not her first foray into this field, as the Iraqi-British archistar had already collaborated with Swarovski in 2008.
Also not uncommon in the jewelry world is the transformation of non-precious building materials into base materials for precious ornaments. As Frank Gehry did through his use of polished concrete as the main element of a collection by Tiffany & Co in 2006.
While his friend and colleague, Charles Jencks, one of the giants of landscape design, for Hamilton & Inches created a pendant in silver with, at its center, a green malachite that seems to make reference to his creations; a very British passion as depicted in the Peter Greenaway film, The Draughtsman's Contract. The jewel was created for charitable purposes: proceeds from its sale were donated to an association dedicated to helping cancer sufferers.
[ts_row] [ts_one_third]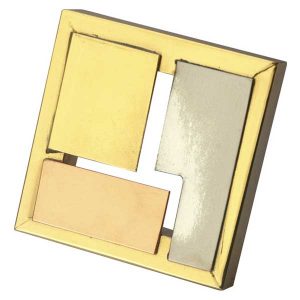 Collection by Di Meo & Rossetti
[/ts_one_third] [ts_one_third]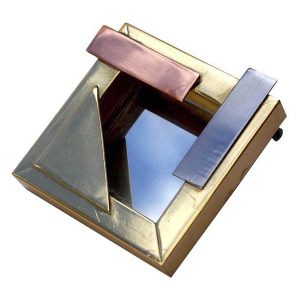 Collection by Di Meo & Rossetti
[/ts_one_third] [ts_one_third]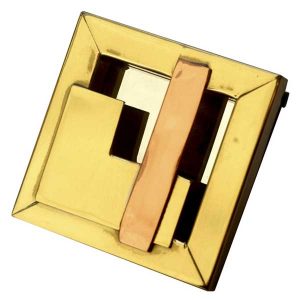 Collection by Di Meo & Rossetti
[/ts_one_third] [/ts_row]
On the other hand, there are those who draw inspiration from architecture. Such as Ian Douglas who, before turning to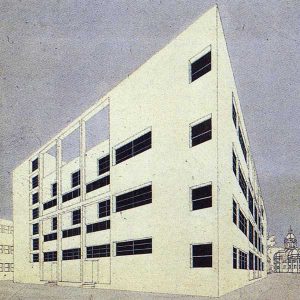 jewelry, dreamed of a future as an architect. One of his ring collections, in yellow gold, platinum and diamonds, is based on certain world cities he finds particularly fascinating including Beijing, New York, Paris and Bangalore.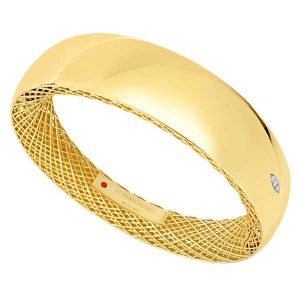 'Golden Gate' ring by Roberto Coin
While there are those, such as Bulgari for the Mvsa collection, where the soft curved lines of roof tiles of the palaces of Rajasthan are a feature, and Chanel, for some diamond cufflinks, draws inspiration from Manhattan. The 'city' is also the protagonist in the collection Cute, by New York designer Yumi Endo who not only draws inspiration from the urban geometry of the American city, but also from other cities in which she has lived.
Meanwhile, Antonio Rossetti and Elviro Di Meo, both architects, with their ring sculpture with emerald cut stones in both yellow and white gold, in various hues, were inspired by an Art Deco feature of the late forties.
Or Alessandro Mendini, another architect, who designed thirteen gold satin and luminous jewels, renamed Enigmatic Stylemes, created with great mastery by the Vicenza based atelier of the Rota brothers. Not to mention Cleto Munari, who in the early eighties, asked a dream team of architects including Ettore Sottsass and Peter Eisenman to create a collection of gold jewelry which has long become a cult.
[ts_row] [ts_one_half]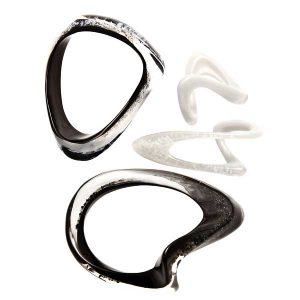 Swarovski
[/ts_one_half] [ts_one_half]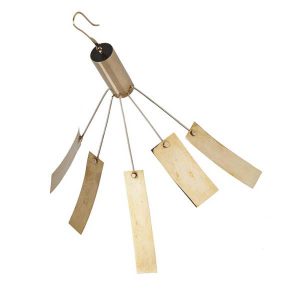 Ettore Sottsass for Cleto Munari
[/ts_one_half] [/ts_row]
And finally, Kuwait born Alanood Al Sabah who made the reverse journey, from architect to jewelery designer, after having established Octium with her husband, in 2009 •
---