Jewellery from another world
---
Luxury according to Palmiero is a vision of elegance and perfection that takes us to a authentic true aesthetic "paradise".
One of the world's leading Italian jewellery designers, Palmiero takes us to a real Garden of Eden, among organic suggestions and idyllic symbology. Devised as a symbol of love and regeneration, the Roseto collection is an elaborate interlacement of precious golden branches covered with the purest of white diamonds from which scented sapphire roses bloom.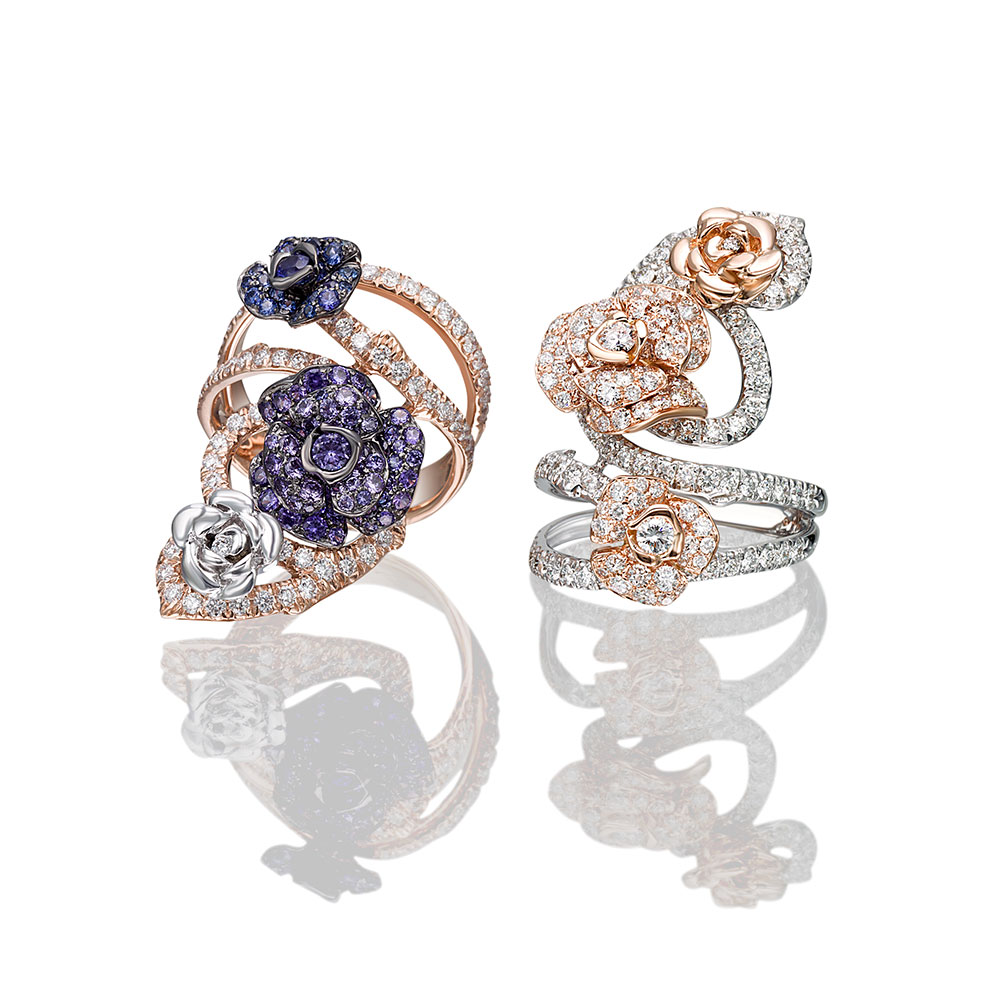 Wild Flowers, on the other hand, takes us for a stroll among a multitude of coloured flowers like those that populate country meadows and fields, with happy petals that dance in the breeze around a centre of briolette-cut sapphires.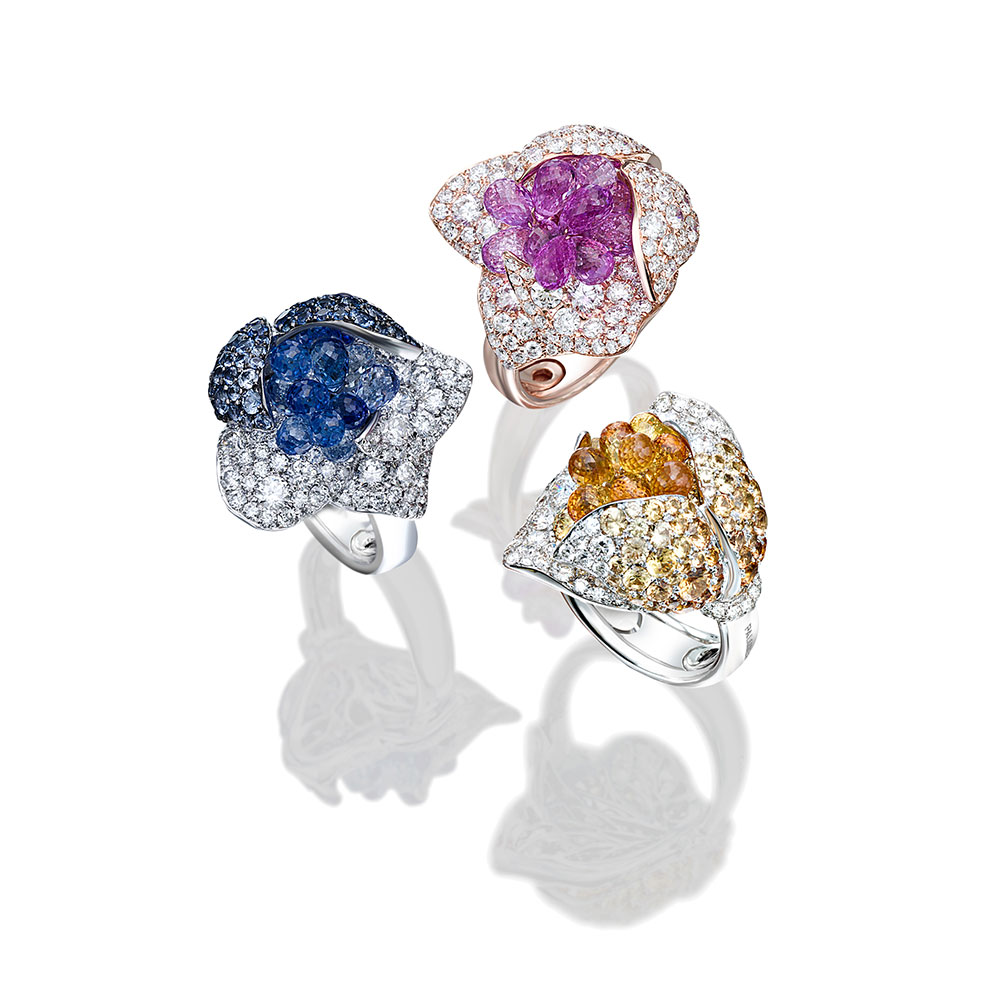 Floral Treasures provides an authentic wonder of Nature, a precious bouquet of flowers that leans softly on several fingers of the delicate hand of the woman wearing it. Lastly, Winged Flowers interprets some special symbioses given to us by nature, like the flower and butterfly, representing them in new and exciting masterpieces.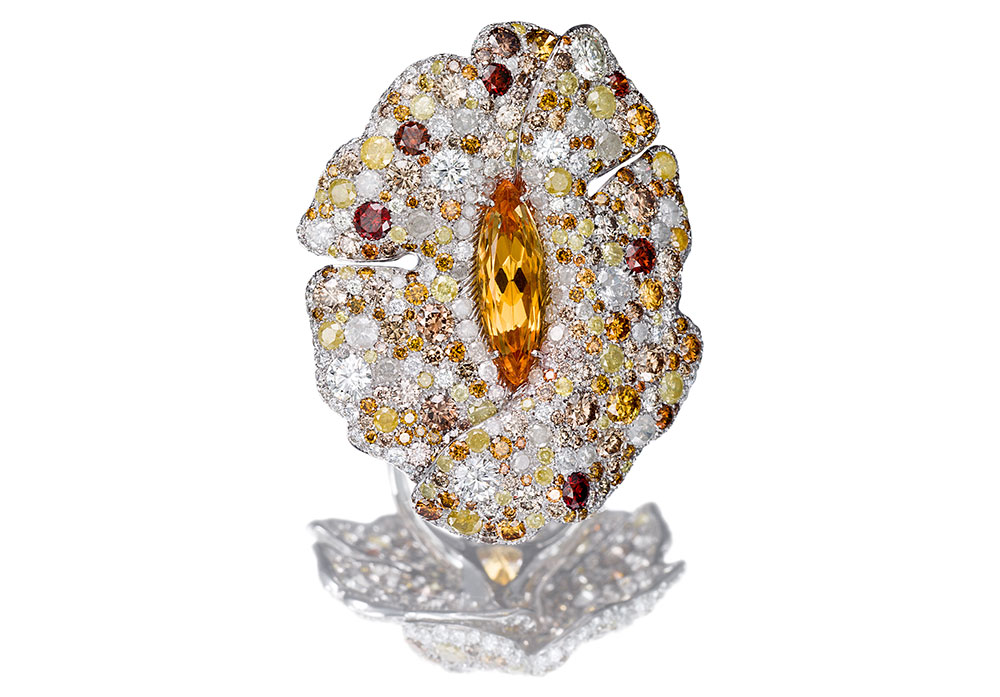 ---