---
Tiffany and digital: an infallible combination. Behind the US brand, rank Cartier, Alex and Ani, David Yourman and Pandora.
[su_highlight background="#042653" color="#ffffff"]RETAIL[/su_highlight] The annual ranking by L2, the famous US company which benchmarks the digital performance of brands also in the jewelry world, consecrated
Tiffany
once again as the monster to beat. In the special classification, behind the US brand were ranked Cartier, Alex and Ani, David Yurman and Pandora.Yet not everyone knows that Tiffany has regularly ended up at the top of this ranking, the Digital IQ Index, since 2011. The only break occurred in 2014, when David Yurman managed to relegate the brand of the iconic blue boxes to second place. Of the 66 watch and jewels of the Tiffany brand placed on the digital market in 2015, the study by L2 took into account their presence in 12 different digital zones, from search engines, sites, Instagram, marketing via email and store locators. In realizing this classification, L2 also took account of the elegance of communication that each company has demonstrated in the digital environment.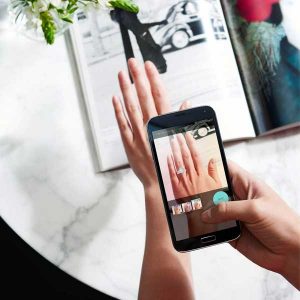 Only two companies were awarded 'Genius' status in 2015: Tiffany and Cartier. The other eight companies of the top ten were classified as 'Gifted'. Tiffany was shown to have an extra digital 'gear' compared to the others, being able to diversify strategies depending on the lines proposed: the brand guarantees its presence on the first page of all online searches in 30% of all its products offered and the authorship of at least a hundred 'words' linked to the jewelery world.  For example, typing 'engagement ring', will bring up Tiffany's official website in the top ten in every search. Lastly, the video of the "New York Minute" campaign, which launched the collection CT60 Watch, reached a summit of more than three million YouTube views. In their year-end study, L2 specified how historical brands of jewelry and watches, which took  decades (if not centuries) to build their credibility and commercial identity, have failed to transmit even a small part online.
---