Gold, silver, coral and cameos.
---
[su_highlight background="#A26741" color="#FFFFFF"]HANDICRAFT[/su_highlight] When raw materials are thin on the ground, a craftsman gets inventive. In Southern Italy and the main islands the harmony between preciousness and inventiveness have paved the way for the unconventional use of materials.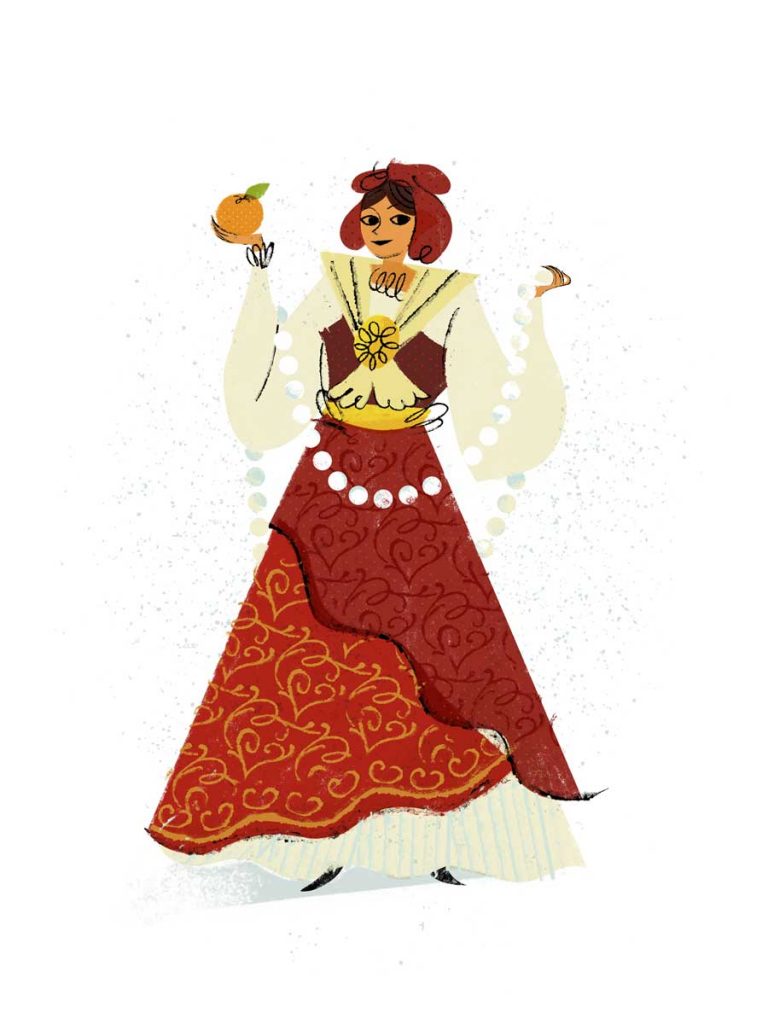 Illustrazione Simone Massoni
by Roberta Vanore
The most important goldsmithing district of Southern Italy is located in the provinces of Naples and Caserta: approximately 2,300 companies and export which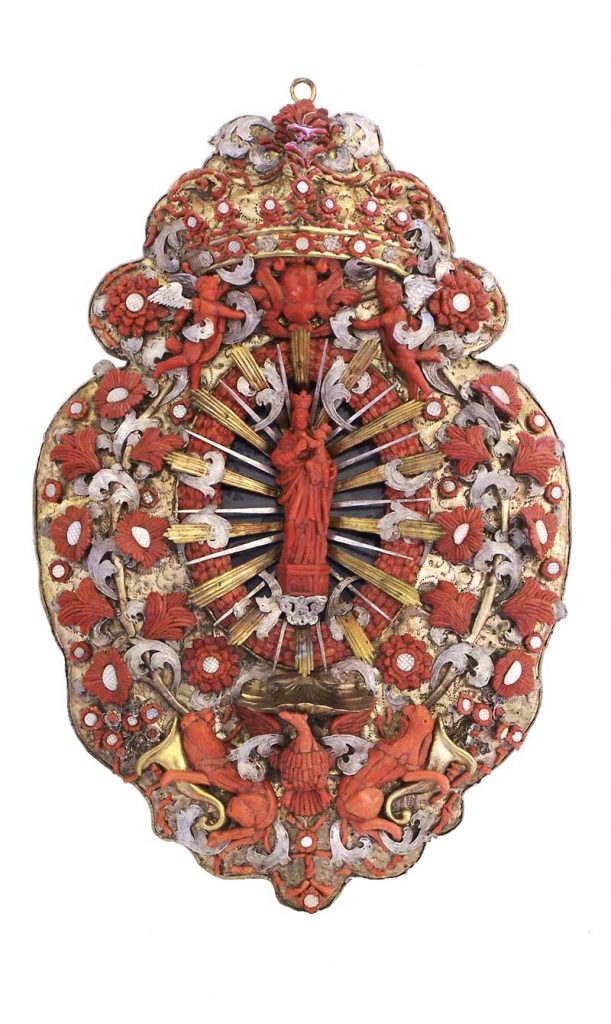 Giacomo Amato, "Capezzale Madonna di Trapani", Corallo, oro e smalti, Museo Regionale Pepoli, Trapani.
totalled 54.6 million Euros in 2010. Business is divided into three main production centres for gold, coral and cameos: Naples and its Consorzio di Antico Borgo Orefici (since 2000 it has brought together over 100 companies and 350 workers); Torre del Greco; and Marcianise, with the Tarì and Oromare consortiums. The origins of the goldsmithing district in Campania date back to Frederick II of Sweden and Carlo II of Naples, when the first goldsmith's corporation was established. At the end of the fifteenth century the first Neapolitan goldsmith's school was founded and by the mid-eighteenth century silversmithing had spread far and wide. Torre del Greco is the world capital of hand-crafted coral and cameos (accounting for 80% of global production), most of the exported products go to Japan. At least a thousand people work in this area, for around 400 companies and numerous small-scale workshops. The art of engraving from Torre del Greco ("glittica" in Italian) has ancient origins: in 1790 the city was the leader in coral fishing and in 1805 the actual working of coral began thanks to the engraver Paolo Bartolomeo Martin and the support of the Bourbon government under Ferdinand IV. Then, in 1878 the Scuola per la lavorazione del corallo  (School of Coral Engraving) was established. Today shell is the favourite material for cameos made here.
Torre del Greco, Napoli Alessio Sorrentino, www.alessiosorrentino.it
This family-run goldsmithing brand has passed down its love of coral to entire generations as well as gaining the admiration of the entire world.
Napoli Alcione, www.ascione.it
Since 1855 the brand has been artfully producing a modern, sophisticated style in the shape of fashionable jewellery made of gold, silver, precious stones and coral as well as cameos.
Torre del Greco, Napoli Aucella,www.aucella.it
Coral, camoes on shell and jewellery set with precious stones, diamonds and pearls, Aucella is a high-end brand which never disappoints.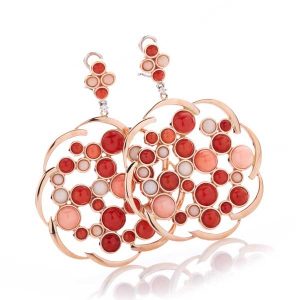 Aucella
Marcianise, Caserta
Carmela Liverino coralli, www.liverinocoralli.it
Coral, red gold, pearls and cameos are the stars of creations made by this brand, its leader status is recognised on an international level.
Torre del Greco, Napoli Casco, www.cascosrl.it
A passion for coral and cameos on shell, cornelian and sardonyx which began over 150 years ago, in the pursuit of a love of tradition.
Torre del Greco, Napoli Coscia, www.coscia.it
Founded by Vincenzo Coscia, the company is always in pursuit of unique, precious stones, cameos and coral.
Torre del Greco, Napoli D'Elia Company 1790, www.deliacompany.it
In business on the international market for no less than five generations, the d'Elia family is one of the leading companies for hand-crafted coral, cameos and cultivated pearls.
Marcianise, Caserta Diluca Classics - Cameo Italiano, www.diluca1929.it
Cameo Italiano is a traditional company which produces hand-engraved cameos set in 925 silver, these are fine-jewellery creations.
Torre del Greco, Napoli Francesco Gentile & F.lli, www.gentilefratellisnc.com
The Gentile company provides its clients with a certificate of authenticity with every piece of jewellery. Expert in the production of cameos and coral, the brand also utilises precious stones.
Torre del Greco, Napoli Fulvio Di Gennaro, www.fulviodigennaro.it
This is the most prominent of all the Torre del Greco companies who deal in the supply of shells for engraving. Coral has always been one of  Fulvio Di Gennaro passions.
Torre del Greco, Napoli Massa Gioconda, www.massagioconda.com
Since 1976 this brand, specialised in the production of coral, has been exporting its premium-quality precious creations.
Napoli Paola Grande Gioielli, paolagrandegioielli.com
This atelier renews itself with each new generation, where jewellery stands for culture and original creation, devoted to women with timeless style.
Torre del Greco, Napoli Rajola, www.rajola.it
Creating unique emotions has always been Rajola's aim, who, by means of its jewellery manages to reinterpret all types of coral and enhance its distinctive features.
Napoli Roberto Giannotti www.robertogiannotti.com
This company has been in business for three generations now in the goldsmithing and jewellery sector and succeeds in combining ancient artisanal art with the latest technology. The result is entirely Italian-made cutting-edge jewellery.
Marcianise, Caserta Tutu Gioielli, www.tutugioielli.com
Refined and elegant, the Tutù jewellery line tells a story about beauty and simplicity and inspiration comes from the four seasons of the year.
History Case
De Simone: family jewels.Coral and cameos, the present, past and future, in pursuit of new markets while focusing on premium-quality craftsmanship. 
De Simone
Francesco De Simone & Figlio was launched in 1855 as a direct result of Francesco and his son Michele's passion for coral and shells, a passion which led to the opening of an artisanal workshop in Torre del  Greco and the establishment of a dense trading network with the United States, Japan and Great Britain. The company subsequently became "Francesco De Simone & Company", and in 1920 they opened a branch in London, the focus was on pearls, tortoiseshell, mother-of-pearl and shell, which led to the production of cameos for the American and European markets. The firm became a company to refer to for the most prominent craftsmen in and around the area. In 1990 "De Simone Fratelli" was founded, and creations by this company from Torre del Greco became unique pieces which were sought-after all over the world and presented in both national and international jewellery shows. In 2011 it became a member of the Registro delle Imprese Storiche Italiane (Order of Historical Italian Companies), established by Unioncamere, which has made a great contribution to Italy's growth. Today, the firm continues to carry forward that atmosphere of ancient artisanal workshops from Torre del Greco by means of its exclusive artisanal creations which have the power to blend historical memories with contemporary design.
Focus Masseria San Domenico, masseriasandomenico.com
The fine simplicity of beauty. Transformed into a magnificent, characteristic hotel, just like the region it is situated in, with lots of unexplored corners, the Masseria San Domenico is full of hidden treasures.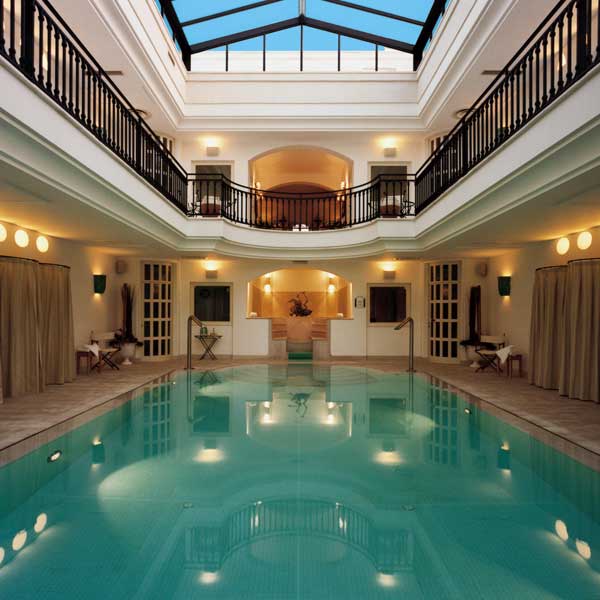 Masseria San Domenico
Originally a watchtower used by the Knights of Malta, today the Masseria San  Domenico in Fasano (BR) is a charming, exclusive hotel which still retains its ancient appeal while providing an elegant, classy environment and personalised facilities. The renovation has remained faithful to the ancient lines and original materials. Set against the stunning backdrop of olive groves the Masseria combines the beauty of the past with a luxurious present and lots of gems to discover, such as the underground caves where monks from Puglia hid from Arab invaders during the Middle Ages. Guests can choose from thalassotherapy  treatments using  pure groundwater extracted from a 400-metre-deep source, a sauna, a Turkish bath, Kneipp therapy treatments, aroma/chromotherapy showers, a gym and a vast selection of massage treatments, both traditional and Eastern. In addition there is also a spectacular irregular-shaped pool surrounded by rocks and plants, cycle paths through ancient olive groves, 2 tennis courts, and a private 18-hole golf course. There are 40 rooms as well as a series of suites of various sizes inside two buildings overlooking either the pool or the olive grove. Children under 12 are not allowed, thereby guaranteeing guests a peaceful and quiet stay.
Focus Verdura Resort, roccofortehotels.com/it
A unique location whose rooms appear to be carved out of the landscape. Where one can savour the colours and perfumes of Sicily and enjoy the infinite view of azure water from a private terrace.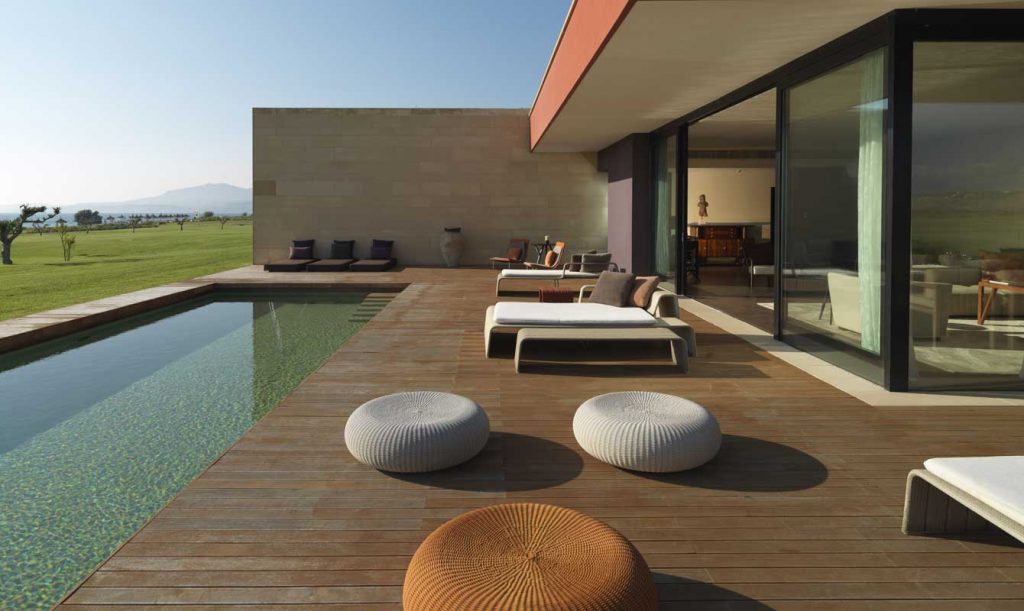 Verdura Resort
Surrounded by olive and citrus fruit groves, the Verdura Resort covers 230 hectares of grounds and almost two kilometres of private Mediterranean coastline. It has three golf courses landscaped by Kyle Phillips, a 60-metre  infinity pool, six clay tennis courts, a world-class fitness centre, four restaurants, five bars and much more besides. There are different types of rooms available. Situated in the Landscape Villas the Classic Suites have private access and are positioned close to the beach, a four-poster double bed, spectacular views of the sparkling waters from a private terrace which includes a lounge area and hammock. The terrace runs the entire length of the suite; the spacious bathrooms boast a walk-in shower and are finished in stone.
---