Deakin & Francis rewrites the "fundamentals" of luxury
---
The Fundamentals collection is like no other cufflink collection.
Developed, designed and crafted in innovative ways, these lightweight cufflinks have been beautifully engineered to ensure the highest level of detail, accuracy and quality. As always, Deakin & Francis strive to offer the highest quality cufflinks that are made to last a lifetime and here you will find a variety of themed pieces - including mechanical, classic, animals, boys toys and skulls. There are moving parts, hidden surprises and classic staple designs. The range has been designed to amaze, astonish and inspire our wearers. Fundamentals is available in a range of beautiful finishes, including rose gold and black & white rhodium.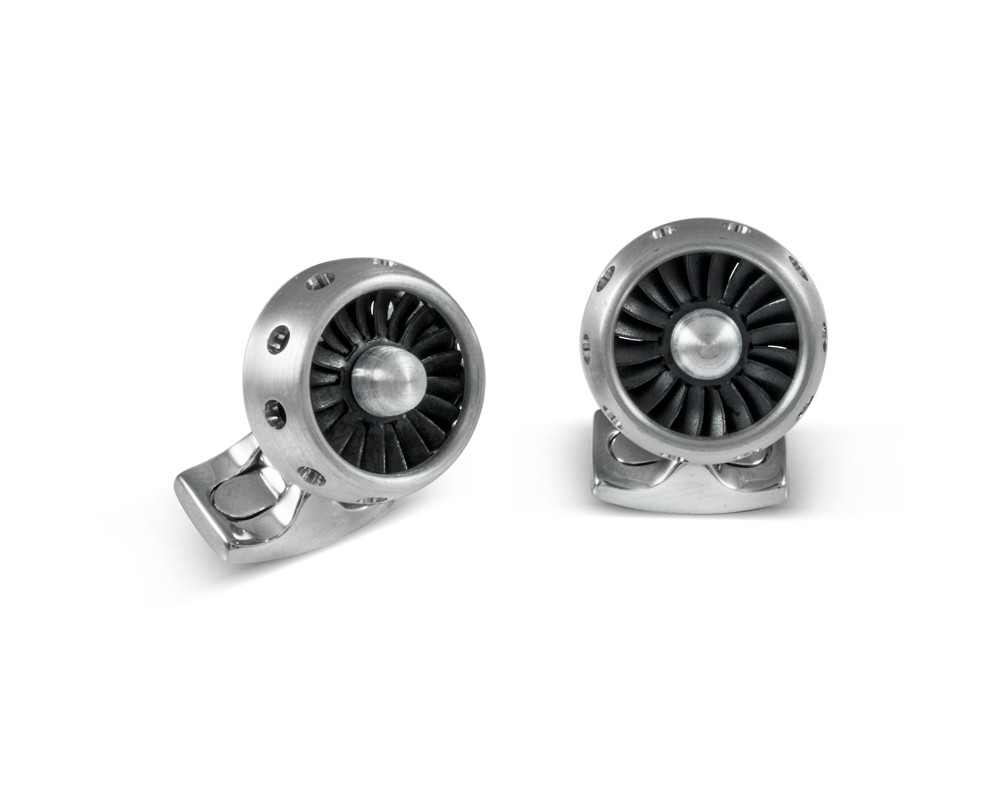 The 'Mechanicals'
category is inspired by everything that powers our world – from engines and cogs to motors and pumps. Beautifully engineered, there are a number of lightweight cufflink designs made from materials such as aircraft grade aluminium that perfectly compliment the design. From smooth, interlocking, rotating cogs to highly polished blades sitting on micro-bearings that whirl into action when blown on. Every detail has been perfected and considered to create a range that inspires and understands.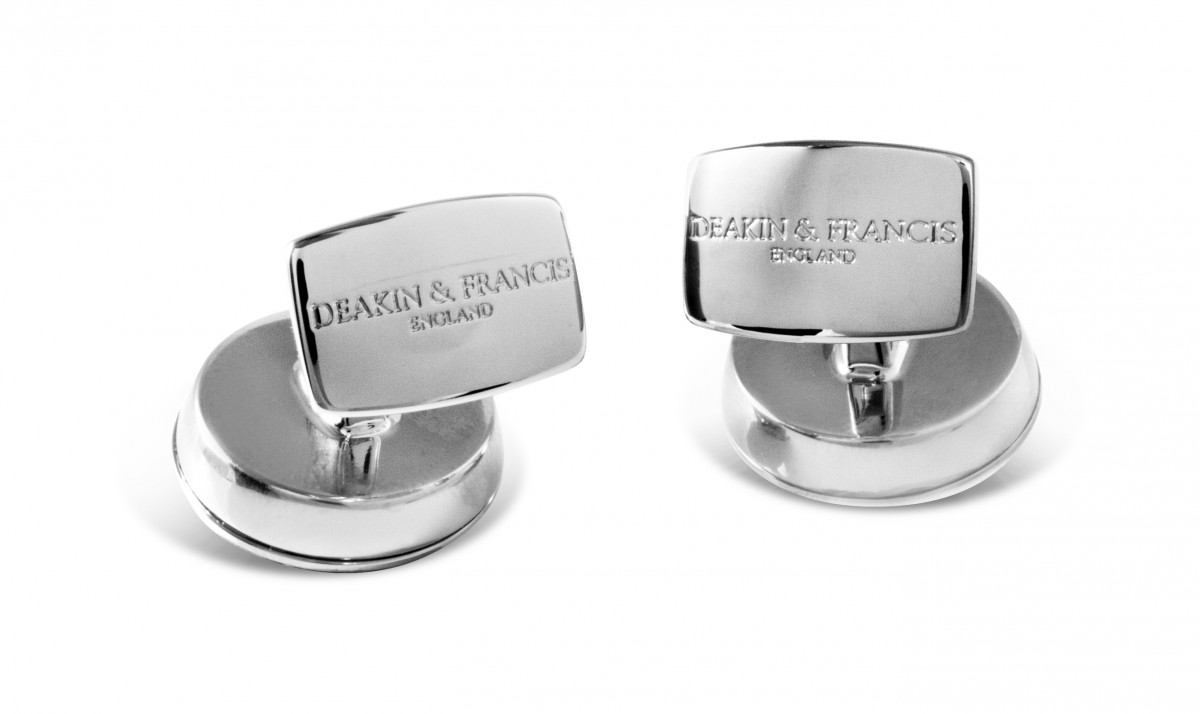 The 'Classics' selection features eleven elegant, refined designs. With traditional, timeless oval and hexagonal designs incorporating hand-cut mother of pearl or onyx inlays, to ultra-modern, highly engineered cufflinks made from single cast pieces, the classics offering shows that simple doesn't have to be safe. Showcased in the 'Boys Toys' category is a collection of eight cufflink designs that embody all things 'fun' The cufflinks within this section have been designed to keep the wearer entertained – with an array of hidden surprises. From a sleek, smooth spinning top pair of cufflinks, made with perfection on a high precision lathe, that can be unscrewed and actually spun – to a pair of stunning shotgun cufflinks featuring repelling magnets that open the barrels and reveal beautiful gold cartridge caps when the lever is flicked.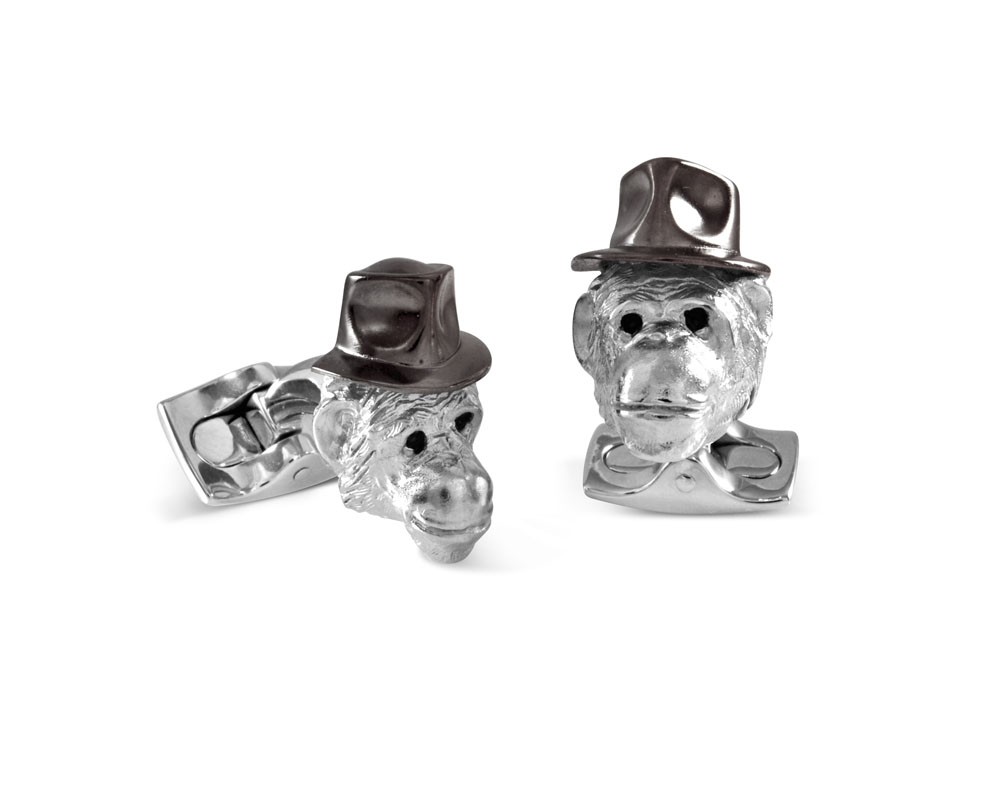 The 'Beasts' selection includes prowling lions and fiery horses, incorporates hand enamelled detailing and a beautiful range of rhodium and rose gold finishes. Finally, the collection wouldn't be complete without the iconic Deakin & Francis skull. The 'Skull & Bone' section includes the famous jaw-dropping, eye popping skull cufflinks in white rhodium with matching solid key-ring – plus a selection of frightfully good bangles in a choice of finishes. 'This really is a truly innovative collection that is like no other! Here at Deakin & Francis, we always strive to offer the highest quality pieces and Fundamentals is no exception. However, I wanted to really push the boundaries and offer our wearers a range of cufflinks that truly astonish' says James Deakin, Head Designer "It took us a number of months to really perfect the designs. We had a long list of requirements –we wanted them to be highly engineered, detailed, eye-catching, lightweight, practical cufflinks with a bit of Deakin & Francis fun thrown in! And Fundamentals offers all of these things and more, so we couldn't be happier with the end result."
---