Italian style, international vision
---
For over 40 years Loto Preziosi has been a world leader in jewelry.
Creativity, meticulous research in the field of technological innovation, love for the quality of traditional working methods and a profound knowledge of the market are the elements that have led
Loto Preziosi
, a company founded in 1972, to become a key player on the international jewelry scene. After making a name for itself throughout Italy and abroad with its vast production of earrings using semi-precious stones (it was the first company to produce a set of samples with diamond-cut zircon stones, achieving the same brilliance as the jeweler), Loto Preziosi has continued to grow steadily over the years and is now an organization that is able to unite a dimensional and industrialtype productive asset with traditional working procedures and techniques.
Loto Preziosi jewelry boasts a vast range of models of various carat weights and shades of gold. A rich assortment of earrings, necklaces, bracelets and brooches, pendants, rings, sets and super-light articles make this Arezzo company an important and competitive player on the global markets. Markets that Loto Preziosi presides over also by taking part in leading jewelry tradeshows and promoting the global trade of its products through constant advertising campaigns that contribute to informing the world of its vision, productive capacity and typical all-Italian savoir faire.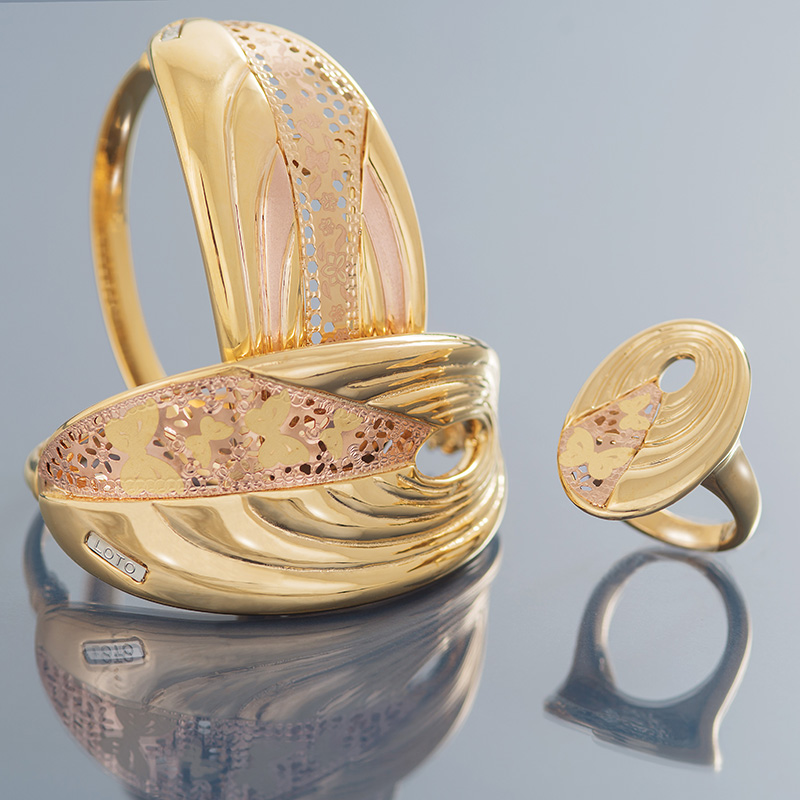 ---