---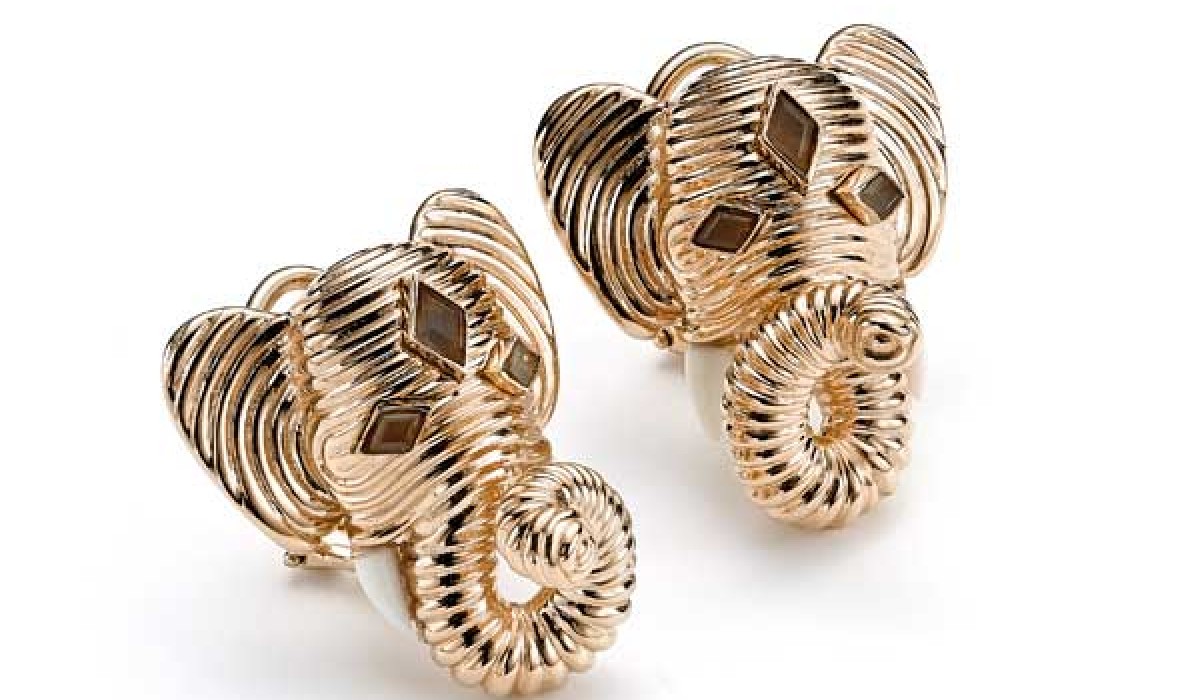 Jewels as companions for life. High craftsmanship inspired by modern art for women who never have to ask.
Jewels as companions for life. High craftsmanship inspired by modern art for women who never have to ask.
[su_highlight background="#555555" color="#ffffff"]GENERATIONS[/su_highlight] Founded in 1860, the
Antica Ditta Marchisio
specialized in creating and processing hand-crafted jewelry. The company was purchased by
Luciano Mattioli
in 1995 and, thanks to his experience and with the help of his daughter
Licia
, he continued the company's story with innovation yet in respect of tradition. Licia Mattioli, the brand's designer, gives us a taste of what the Mattioli world was and is today.
How did your story begin?
When we took over the company, it was a very well-known Turin business specializing in the production of hand-crafted gold chains. We wanted to respect this heritage. Not everyone knows that when a company closes, the hallmark stamp is not handed over to the buyer but disappears without a trace of what it once was. For us, the fact that it still exists today means that the company has continued to live on without a break and we can boast being in possession of stamp 1 TO.
What is left of the Antica Ditta Marchisio?
The entire Mattioli story is founded on this company, but with new eyes. I am a lover of modern art and discovery and I want my jewelry to tell little tales of travels.  One overall example is the Puzzle collection, the historical collection in which the mobile element inspired by the great Calder unites with the decidedly bright colours that clearly refer to the art of Mondrian. At the time, these colours were rather unusual, as was the use of materials such as mother-of-pearl. I can still remember one customer, after introducing mother-of-pearl into our collections, asking me, "Have you started putting buttons on your jewelry?"
[ts_row] [ts_one_half]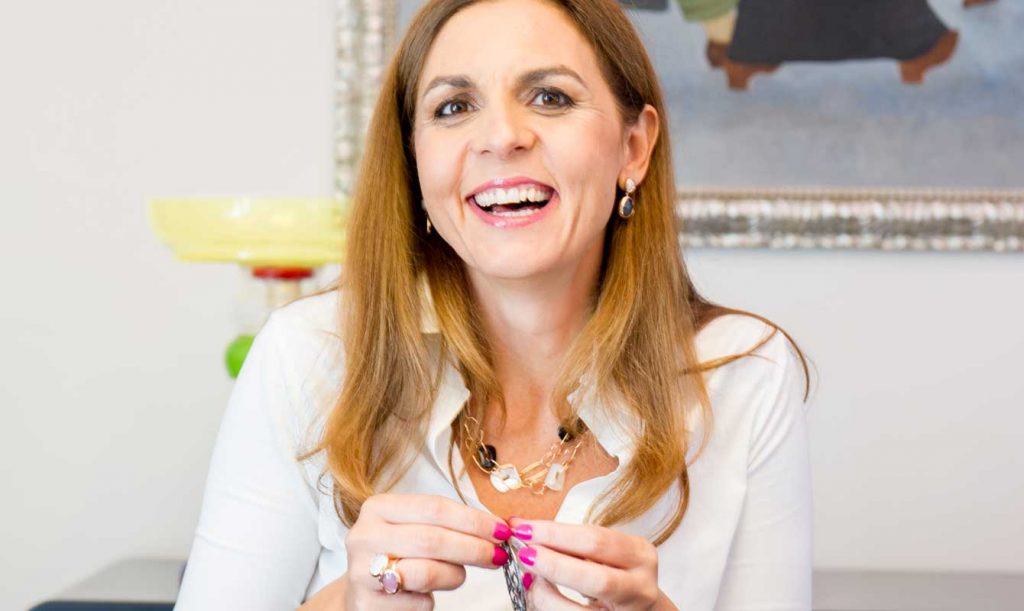 [/ts_one_half] [ts_one_half]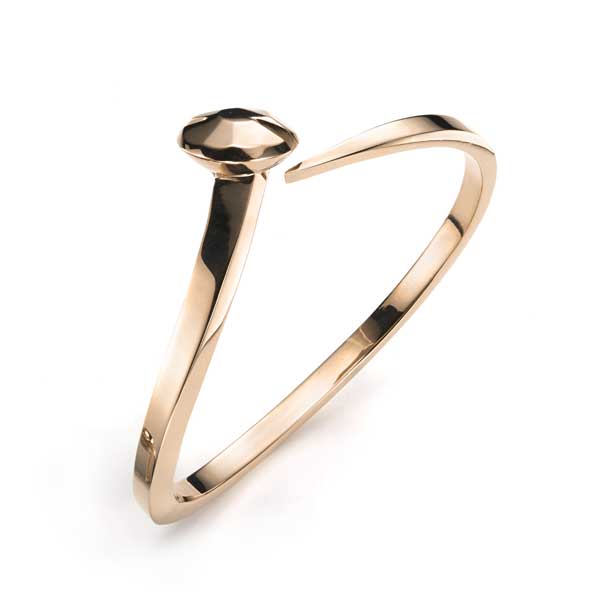 [/ts_one_half] [/ts_row]
Does this desire for innovation overlap into production?
Before we took the company over, production was purely handcrafted. We have introduced machines where the craftsman's hands cannot reach, we have looked at the artisan company with an industrial eye while still maintaining love for handmade and this is all down to my father's entrepreneurship. He wanted to expand and strengthen the company and he did it. What we wanted for Mattioli was to innovate on solid roots, develop research to apply to a heritage that speaks of history and tradition.
If you had to recognize a turning point for the company in one product, which one would it be?
As I already mentioned, the Puzzle chain definitely represents the company's philosophy: on the one hand the chain reminds us of our origins, but the formal research speaks a modern language. Another interesting story, however, is linked to Arcimboldo which marks our passage from a prêt-à-porter  jewel to one of haute couture. The design came to me in a dream one night on a plane and, for me, its compound heads were jewels in themselves. I saw enamels, rubies, sapphires, quartz, baskets that became ring shanks and it all came true with the first creation at the end of 2014, in homage to Expo, which was later followed by other pieces.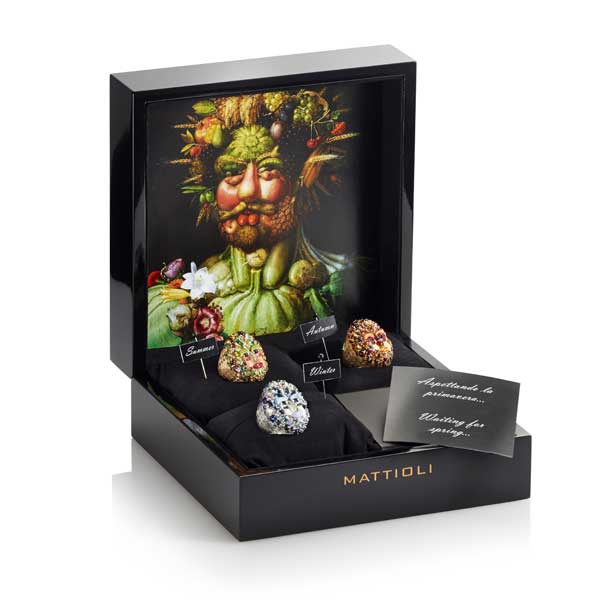 How has your strategy changed over the years?
We have taken an unusual path. The first market we went to was America and, with investments coming in fits and starts, things were not constant. We re-started investing in the Italian market a few years ago and now we can be found everywhere in Italy and North Europe, as well as Russia, America and Japan. We keep a constant eye on China and the Emirates and we intend to get there too.
What role has advertising played in your story?
We try to communicate what our jewelry is. We have never made use of testimonials and, in fact, our latest advertising campaigns have been organized by Studio Testa and only show fragments of women in rather masculine poses. Femininity is given by the jewelry and is in contrast with hands that are busy climbing a rocky mountain or covered in paint because they are doing a job that is usually linked to men, as in our next adv. Our pay off is 'Woman first' and, from the product to the advertising, our adverts tell the stories of strong and determined women, like my own story and those of the women who love and wear our jewelry.
by Livia Tenuta
---