---
Olgafacesrok is a young brand based in Ljubljana. Designer Olga Kosica and graphic artist Rok Marinšek create jewelry designed for the urban tribes of modern cities.
by
Marco Cresci
When did you meet and what made you decide to create your brand?
We are both from Ljubljana in Slovenia, but the idea of working together came to us during a trip to Barcelona; the city and its art galleries and shops represent the spark that gave rise to Olgafacesrok.
How does the creative process function with two minds working on one idea?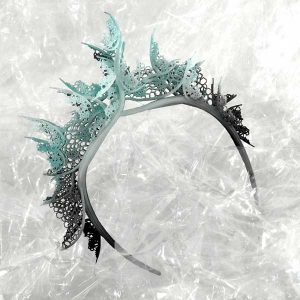 The starting point is the same for all. It starts with an idea which is then developed through research, sketches, shapes and materials, until a 3D prototype is achieved. We have two strong personalities that complement each other, we start with one idea and then discuss how to develop it, always trying to push ourselves a little beyond our boundaries.
What are the benefits of working with a 3D printer?
Our first experience of 3D printing was a prototype for our collection Inside Out. The result was very interesting, and so we decided to employ technology with a leading role. The benefits are multiple: dimension and form can be changed with a 'click' and the finished product is obtained directly from the machine without the need for additional finishing, moreover, the materials are light and flexible. From our point of view, everything is based on the use of new technologies, and to get the best out of them you have to have a very clear idea of the final product. The design world evolves thanks to our imagination and in the way we use innovation. The trick is to use the right technology with a machine best suited to the design, the rest is easy, and the result is perfect. For this reason, we have the responsibility of finding ever more challenging concepts to turn into collections.
Your work is based on bold and well-defined collections, is it a line of reasoning akin to fashion or just a coincidence?
All of our jewelry collections are born from a story, and we find inspiration from worlds far removed from fashion. For example, our collection Winter Garden arose from the homonymous poem by Pablo Neruda and from nature; we realized it in collaboration with the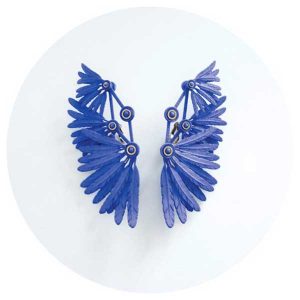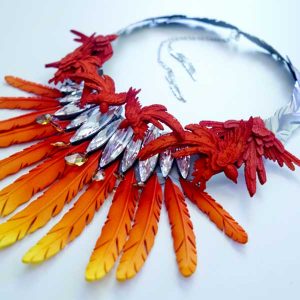 Chinese fashion designer Masha Ba and presented it at Paris Fashion Week. For the collection we narrowed our romantic imagination to just a few elements: frozen roses, snow drops, branches and leaves. While our collection Luci Dream was inspired by a phrase of the philosopher Ludwig Wittgenstein, our  collection Aeqour is dedicated to the sea with a vision similar to the one described in Jules Verne's novel Twenty Thousand Leagues Under the Sea. Our collections are characterized by strong attention to detail and by our connection with nature.
---