Boochier's Maximalist Aesthetic
With a maximalist aesthetic that vibrates with irony and color, the upcoming brand redefines the rules of high jewelry with a decidedly pop declination
---
Founded in 2019 from the visionary encounter between Melinda Zeman, founder of the brand, and Veronique Geiger, brand director, Boochier redefines the rules of high jewelry through a maximalist aesthetic that vibrates with irony, color and a decidedly pop sophistication. With a joyful character rooted in 1990s nostalgia, the jewelry design originated as a celebration of cultural ties, revealed through sinuous and unexpected lines that always flaunt recycled 18k gold, diamond pavé of the highest quality and colored enamels. «Like contemporary heirlooms, our jewelry is designed to wander with the wearer, for women like us, whose elusiveness drives us to cultivate what is here to stay.»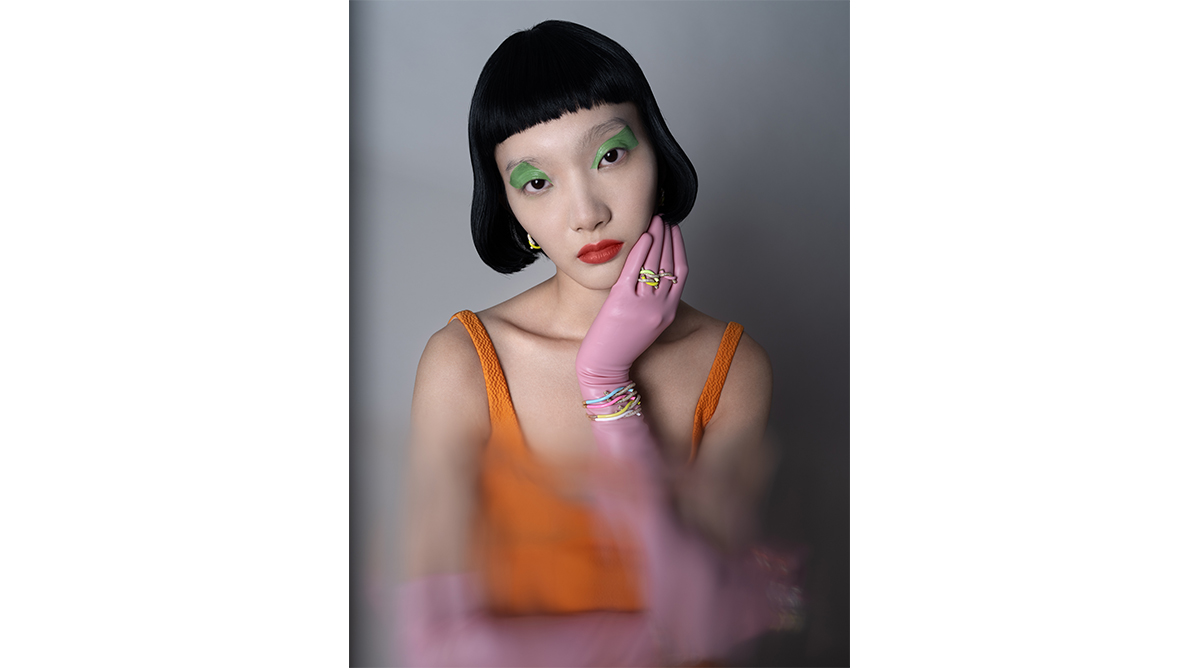 Green Plated Diamond Slinkee earrings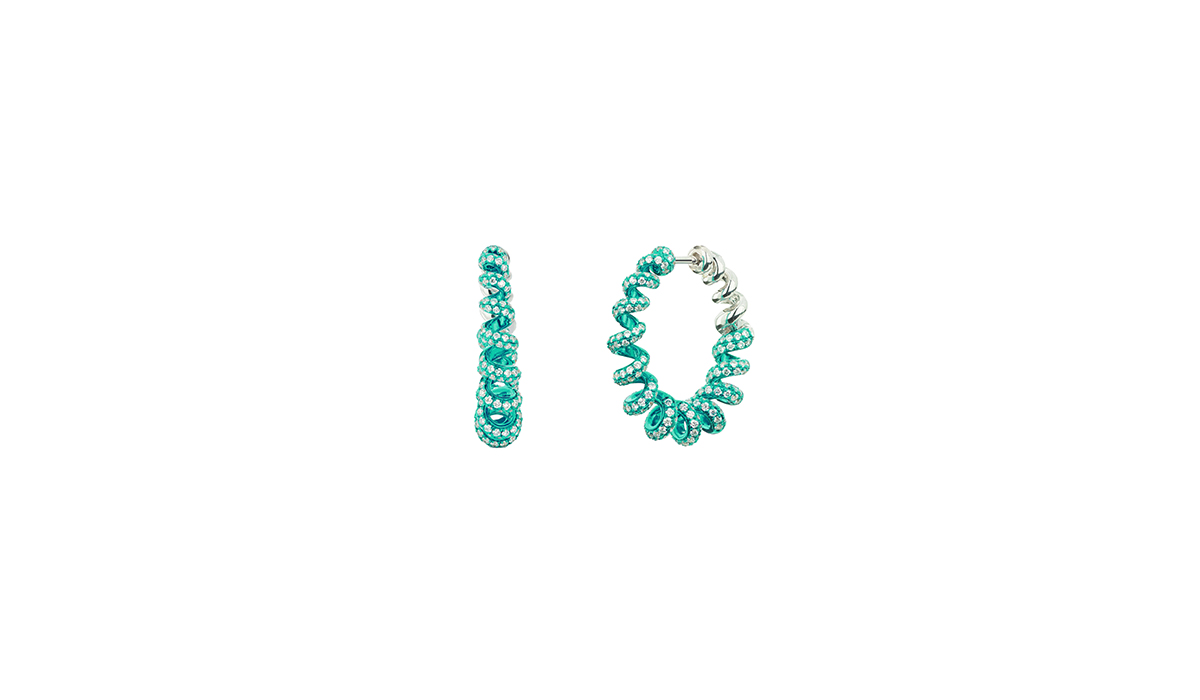 18k recycled gold, white diamonds and green plating for a pair of earrings that transform the spiral motif into a precious aura of energy. Slinkee collection.
Ties Necklace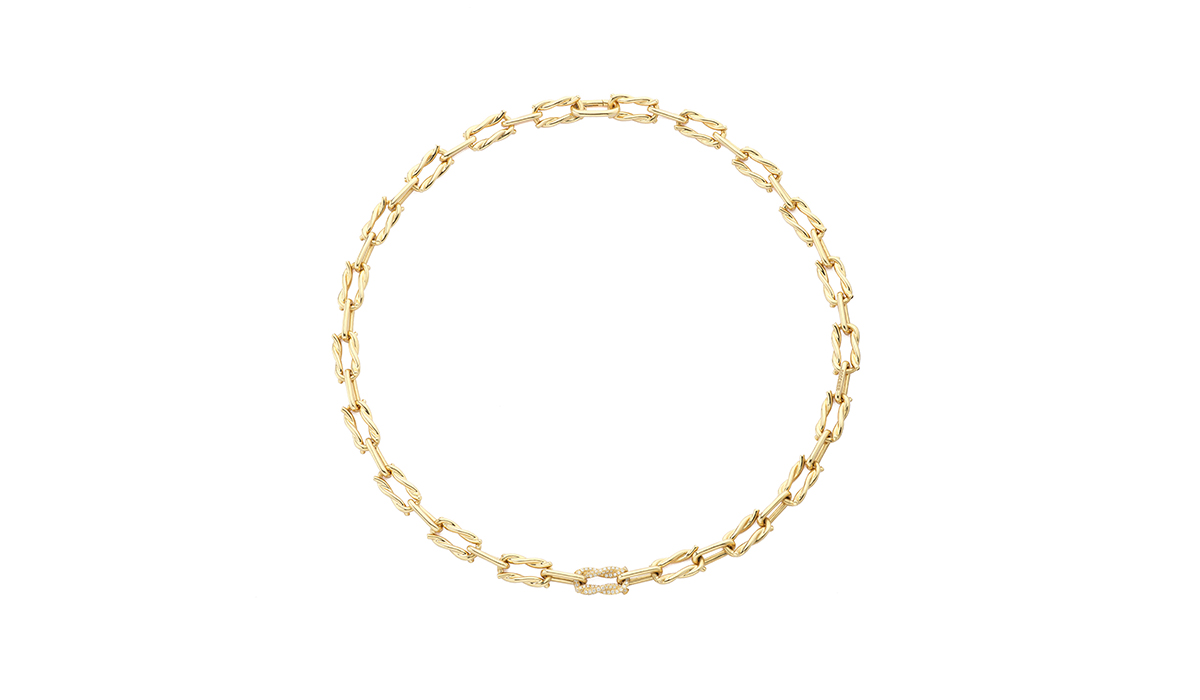 A necklace inspired by the tie knot, as a symbol of bonding to celebrate the importance of relationships. Sophisticated gold chains reproduce the motif in their methodical succession. Ties collection.
White Fruit Hoops Ring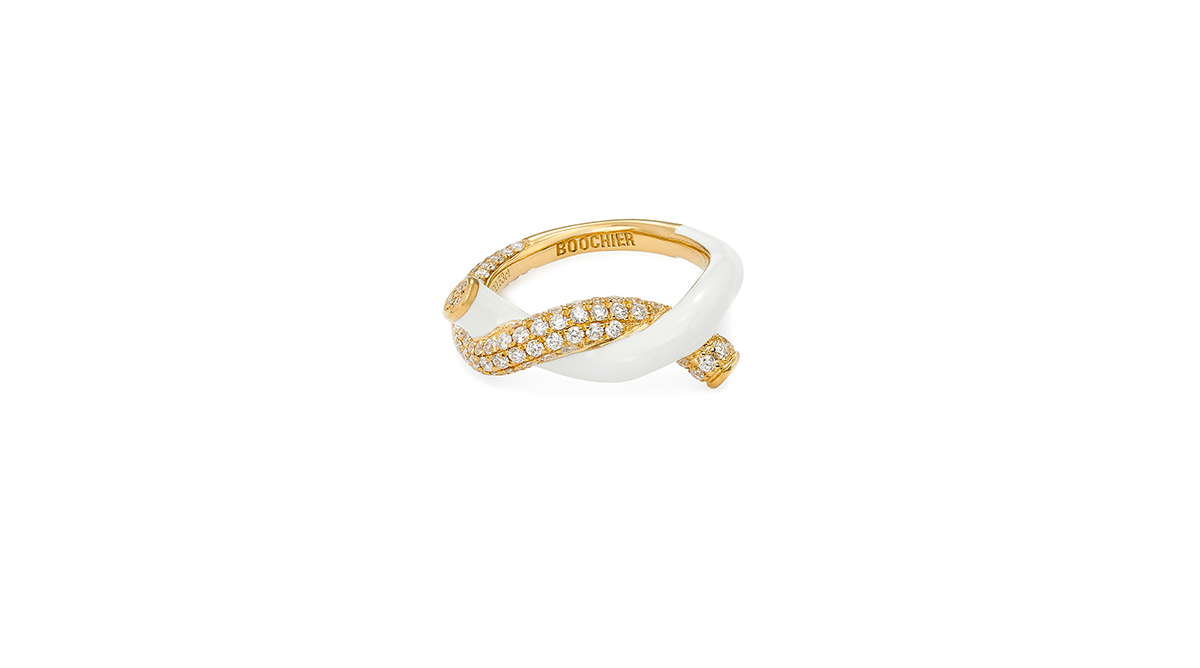 The knot motif that evokes the importance of bonds is embodied through a dualistic concept, between the preciousness of diamonds and gold and the pure playfulness of enamel. Fruit Hoops collection.
Pink Plated Diamond Slinkee Bangle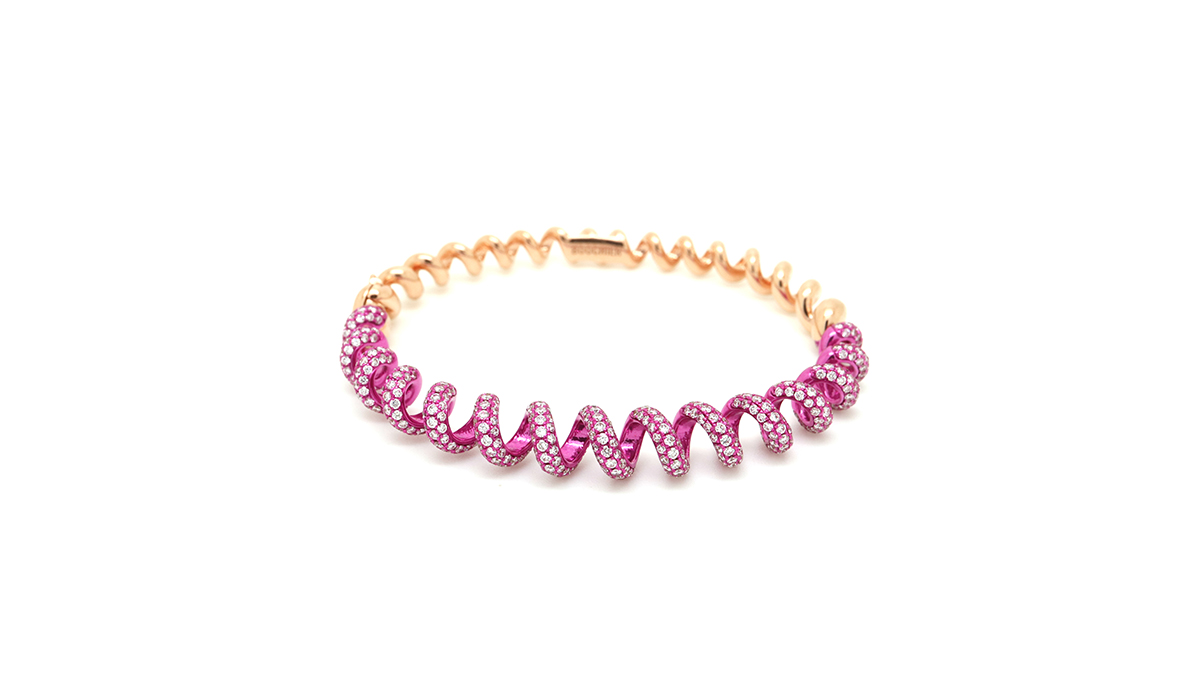 Recycled gold, diamonds and rose plating united by the special design of the spiral to encircle the neck with exuberant '90s nostalgia. Slinkee collection.
---