Cartier Gems in Collision
The latest high-jewelry collection by Cartier is an ultra-fine stylistic experiment that reveals unprecedented dialogues between rarely found substances
---
"Magnitude", in other words, "Greatness". An ambitious name for a collection of high jewelry that lives up to its station. At Cartier, challenges always have a winning leader: savoir-faire. Known for its ability to make the most visionary ideas tangible, the company has gone for daring combinations, creating bewitching alliances between different materials and consistencies. Diamonds that enhance rutilated quartz, sapphires matched with matrix opal, emeralds and rock crystals together, pink diamonds with morganite and coral: unusual encounters able to highlight the strength and character of every single stone.
ZEMIA BRACELET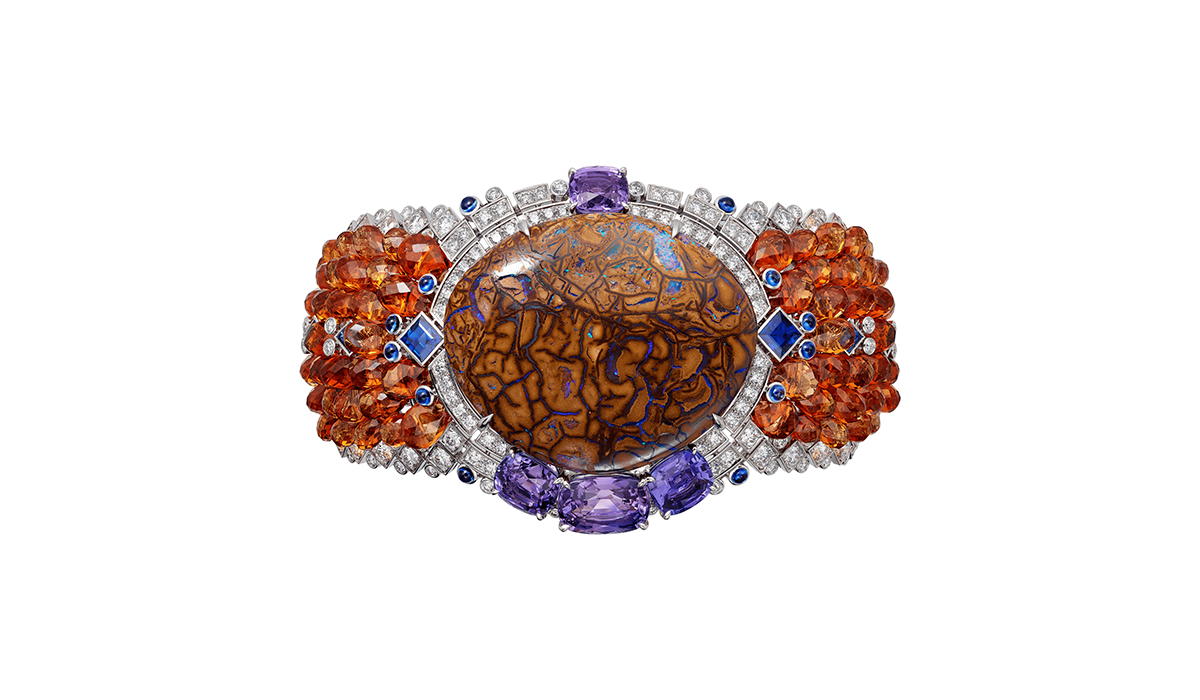 Like a landscape to be displayed on the wrist, this bracelet exhibits a large, 77.27-carat matrix opal surrounded by blue and purple sapphires, garnets and diamonds.
SORELI EARRINGS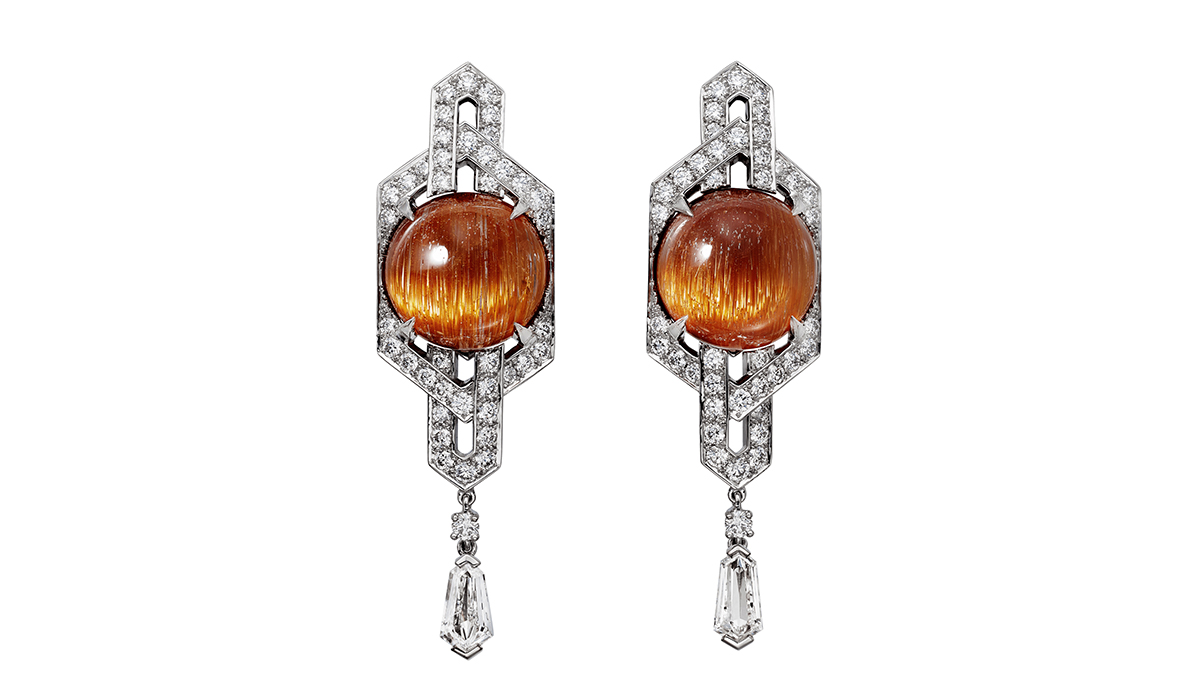 The light of diamonds in kite and brilliant cuts frame the roundness of a rutilated cabochon-cut quartz: a vibrant stone, full of inclusions in intense shades of honey.
MAUNA RING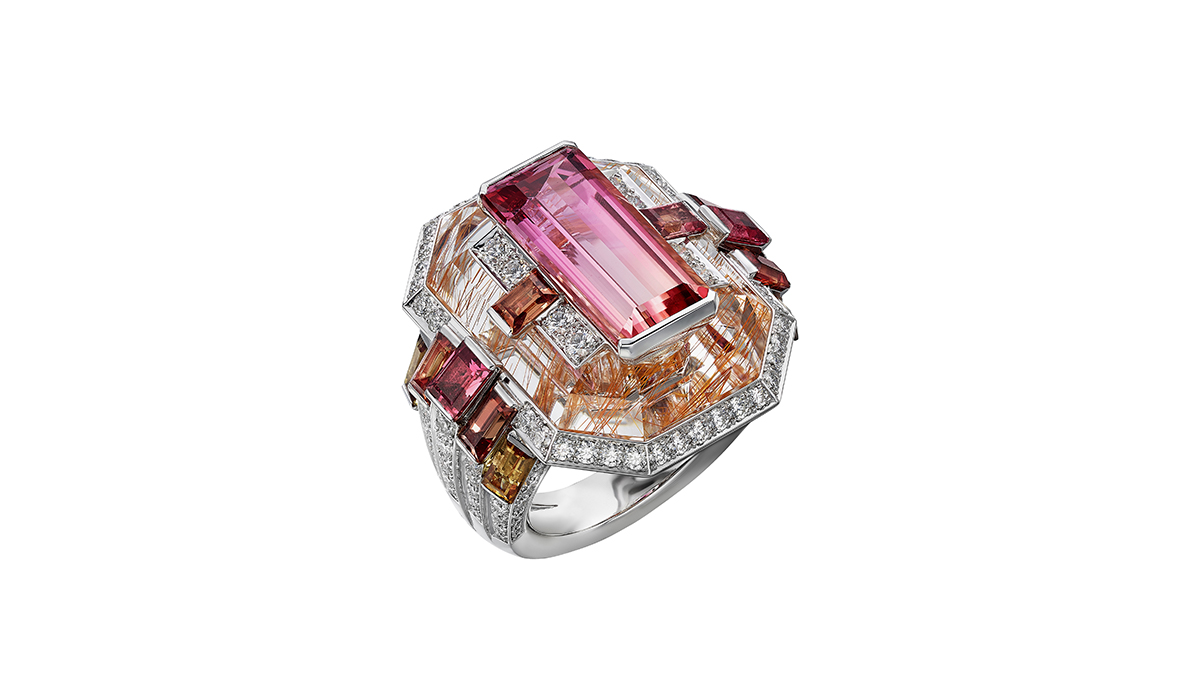 A masterful red and orange mosaic. The rectangular, two-color imperial topaz is joined by colored baguette sapphires, rutilated quartz and brilliant-cut diamonds.
AIRAVATA EARRINGS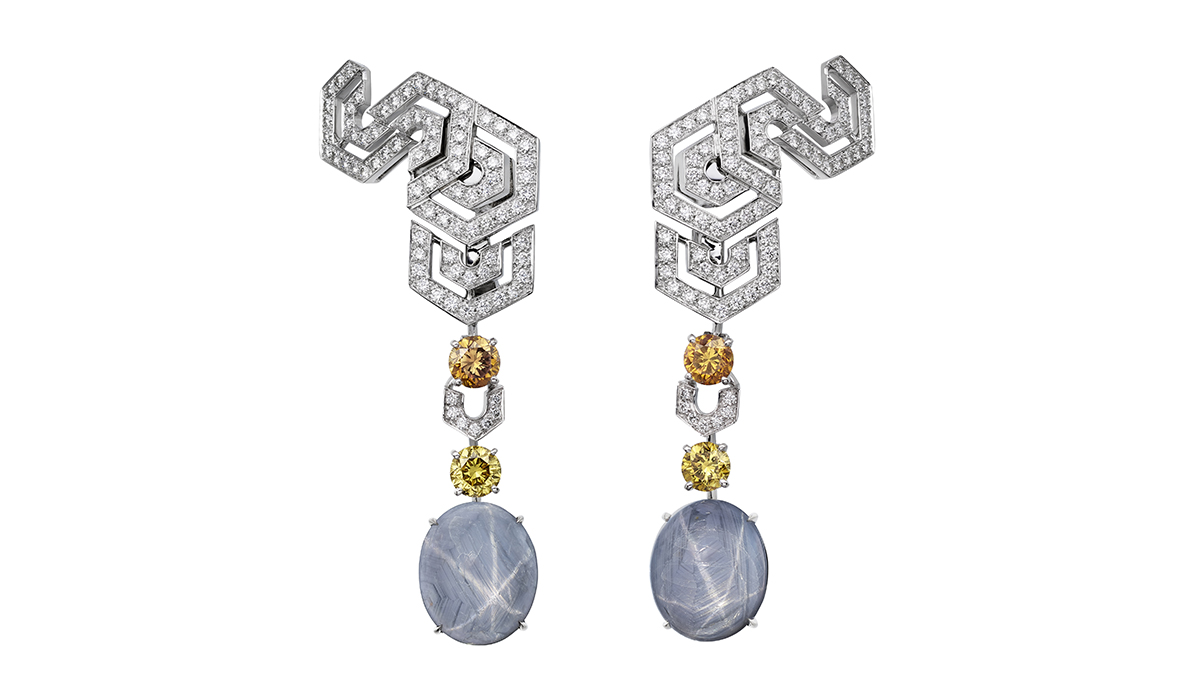 For this pair of earrings, Cartier has chosen platinum combined with two cabochon-cut, oval sapphires, round yellow fancy diamonds and brilliant-cut diamonds.
---