Covid 19: Exports, Production, Online Sales
With physical stores closed, on-line sales are towing the line. But production is slowing down. From Federorafi, Pesavento and Roberto Coin to Bulgari and Gucci. The news to date.
---
In the enormous difficulty of defining the highly significant impact that the emergency will have on the sector, at the moment leverage is on "a shared sense of responsibility», as CIBJO President, Gaetano Cavallieri said a few days ago. «We have to be rational» the President added. «The more people abide by the rules, the less time the virus will have to spread. That way we will soon be able to get back on our feet». In an interview with the American magazine JCK, Roberto Coin reiterated the statement. «Italy is undergoing a serious economic impact but it will be temporary. People will stop buying for the next two or three months but then, everything will go back to what it was before. We will continue to export culture and happiness throughout the world as we have always done. And stronger than ever because this crisis has united us even more. We must put people before business. Business will come back. The people won't». In such an enormously uncertain scenario, companies in the luxury industry have adopted many individual measures since the latest presidential decree issued on 11th March.
---
Let's start with the big luxury brands. After Armani, the first to decide to close its doors – stores included-, Gucci, the Kering Group, announced the closure of its factories in Italy – Tuscany and the Marches – until March 20th and its stores until 3rd April, ensuring trade on its gucci.com e-commerce platform. The other luxury giant, LVMH, moved in the opposite direction by guaranteeing 100% operativity, obviously with maximum safety for all its employees, at its Bulgari factory in Valenza. Moving on to smaller entrepreneurial businesses, yesterday, the Vicenza-based jewelry company, Pesavento, chose to stay at home to stop the coronavirus. «A gesture of great support» commented owner and Creative Director, Chiara Carli. «This exceptional closure will also lead to extraordinary costs but we are ready to face them in the hope that this situation will be resolved as quickly as possible and that our effort will help us all to win. We are ready to re-start with our usual enthusiasm, without delay and a better awareness. It was a difficult decision, taken after considerable thought but also with determination. We are going through the hardest moment in Italian memory. We are part of a Community that is asking for responsibility and commitment. We haven't had any cases of infection and our work is continuing with its usual passion but at this moment, we feel it is our duty to respect the government's rules, supported by the Veneto Region and backed by category Associations. Moving around less and staying at home is a necessity». Roberto Di Benedetto, founder of the silver jewelry brand, Nove25, spoke to Sole 24 Ore. «Our network of 10 Italian stores is closed at the moment. Investing in on-line sales has become a priority and, in order to make it easier for our customers, we are offering free delivery and guaranteeing a customization service that we launched last year».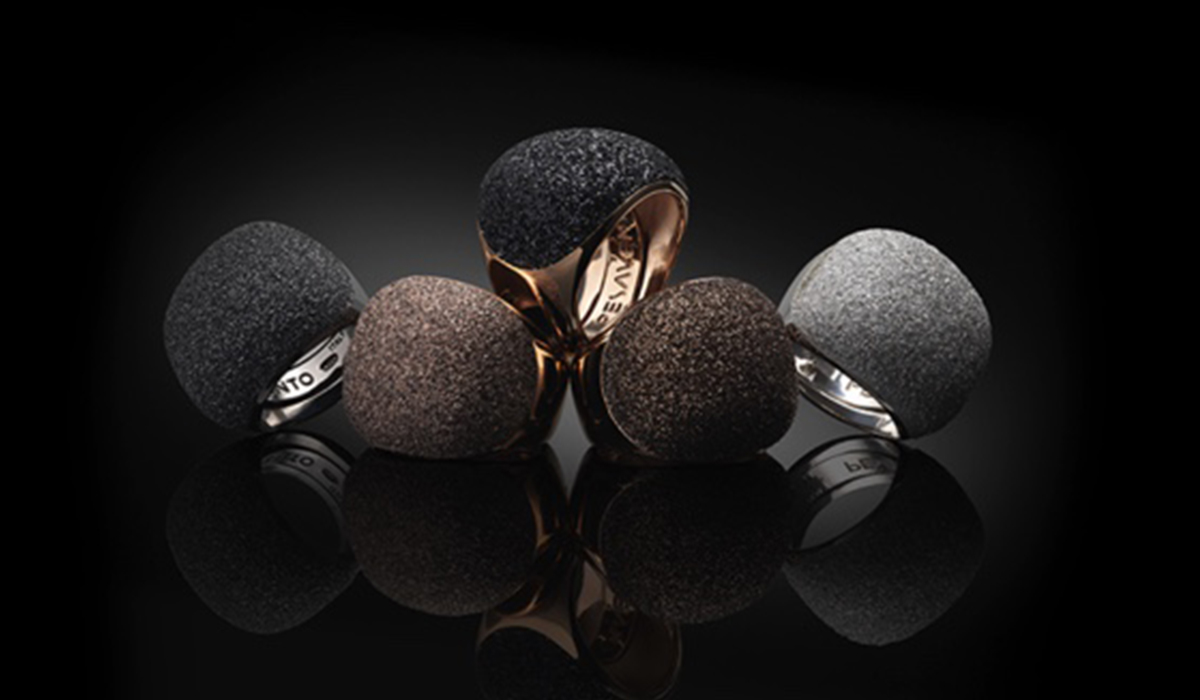 ---
While data and numbers are still not available for totally understanding the impact that the emergency will have on jewelry production in Italy, below are several points highlighted by
Confindustria Federorafi
(official source federorafi.it):
Greater China is the 3/4 country in our export ranking.
In terms of exports, the jewelry industry is highly exposed on the Chinese market (HK+CINA) with extremely significant values: 600/700 million Euros a year (over 10% of our exports). This includes both finished and semi-processed goods. Imports from those areas are negligible.
The above figures can be added to those relating to Made in Italy jewelry purchases by Chinese tourists/managers both in Italy and abroad. According to "Global Blue" data, 30% of "tax free" purchases in Italy are made by Chinese people and, of these, 65% buy "luxury". In addition to this loss of foreign tourist purchases in general, due to their not coming to Italy, and foreign buyers not coming to our stores in Italy, there has been a subsequent drop in orders.
The escalation of raw material prices. In the case of gold, the price has risen by more than 26% in one year, going from Euro 36.50 per gram to Euro 45.10 in recent days and touching on almost Euro 50 on 24th February last and with enormous volatility even on a daily basis.