Discovering the Italian Roots
In Friuli Venezia Giulia, Abruzzo, Calabria and Sardinia, for a journey in search of artisan workshops and Italy's oldest goldsmith traditions
---
In Friuli Venezia Giulia it was the Lombard domination. In Abruzzo it was the opportunities and wealth brought by the shepherds who practiced transhumance towards the Apulian plains. In Calabria, the cross-contamination between different and distant cultures, while on the contrary in Sardinia, it was the radicalization of traditions with mysterious origins. Over the centuries, every Italian region has found its own particular expression in gold art, developing tastes and peculiar techniques that are still able to inspire the hands of skillful artisans. In these pages, a tribute to these custodians of a precious past, whose definition as "timeless" is, now more than ever, spot on.
Sardinia – Mid-Nineteenth Century
Su Lasu, Su Froccu and Su Dominu. These are the names of the three modular parts of the traditional Sardinian brooch, which is common in the southern part of the Island, especially near Cagliari. This is a typical accessory found in a bride's trousseau. It was once used in official ceremonies, but only when it included all three pieces. Su Dominu, the final element, could be worn in private homes, especially when entertaining guests, to show the social rank of the to indicate, without a shadow of a doubt, the rank of lady of the house, "Sa Domu".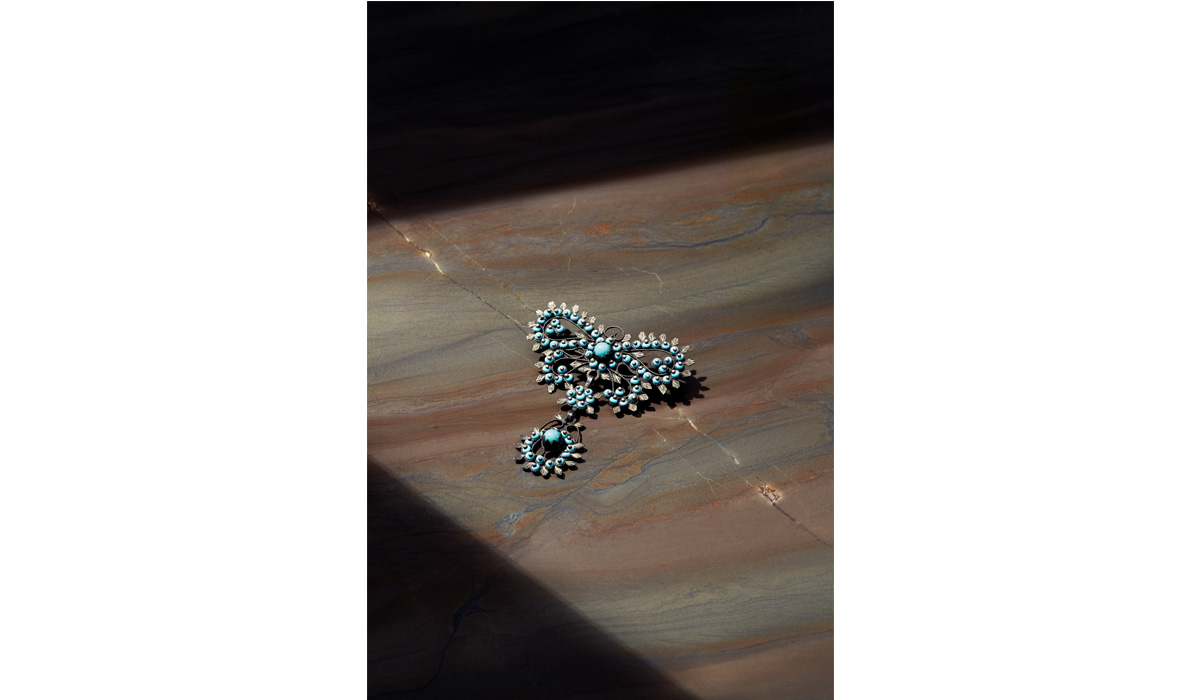 Traditional Sardinian Brooch of the XIX century, sold at Vincent Vintage Bijoux
Abruzzo - Mid-Nineteenth Century
The main street of Scanno - a small village near L'Aquila - could be called "the street of gold." In fact, there are many gold workshops here, which actually date back to the "golden age" of pastoralism, the XIX century. Armando Di Rienzo is one of these workshops: since 1850, they produce pieces as the "Circeglie" earrings, shaped like a ship and hand pierced, the "presentosa", a token of love shaped like a large star with two hearts in the center, and the "Manucce," a simbol of love showing a man's hand holding a woman's and protecting a heart.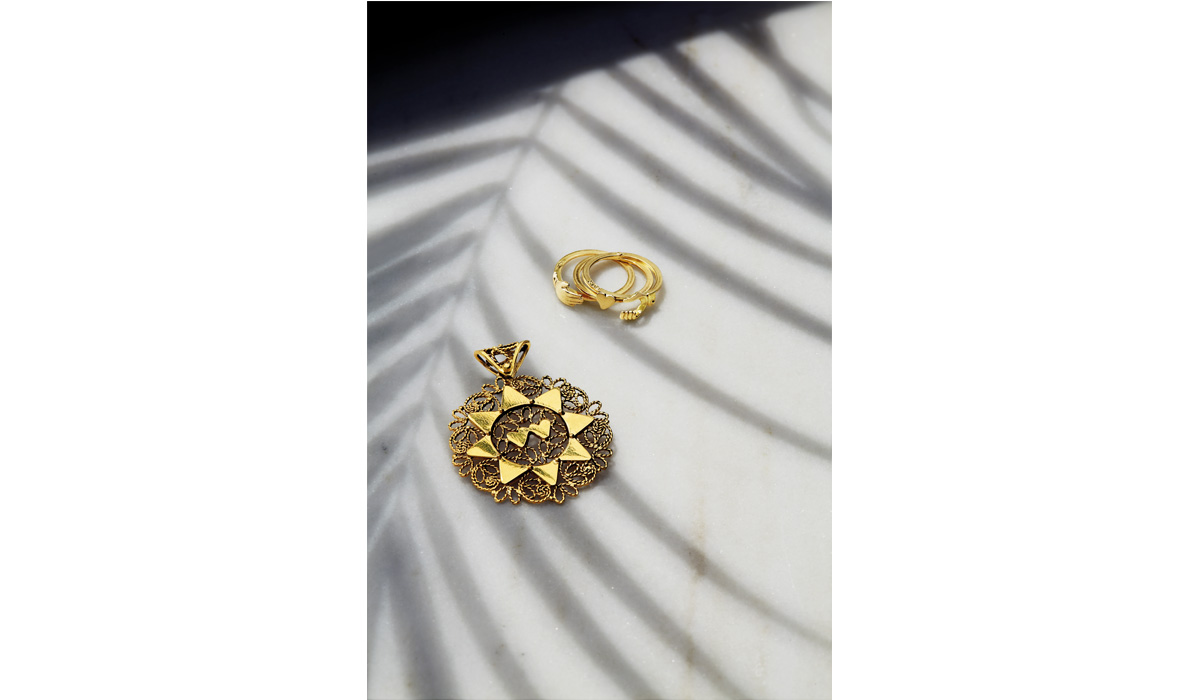 The "Presentosa" pendant and the "Manucce" ring. Armando di Rienzo
Calabria - Early 20th Century
1896, Cirò Marina. This is when and where Gennaro Perri started the Impresa Storica Orafi Perri, which today is being carried on by his grandson Antonio along with Antonio's children Anna and Alberto. This dynasty of artisans work out in their workshop in Corigliano, near Cosenza, to keep alive ancient techniques, a mix of cultures and people. These earrings are made up of a piece of a "jennacca traforata" (a type of necklace typical of the region) with many spirals of filagree shaped into an oval, adorned with gold spheres along with micro pearls sewn along the edges.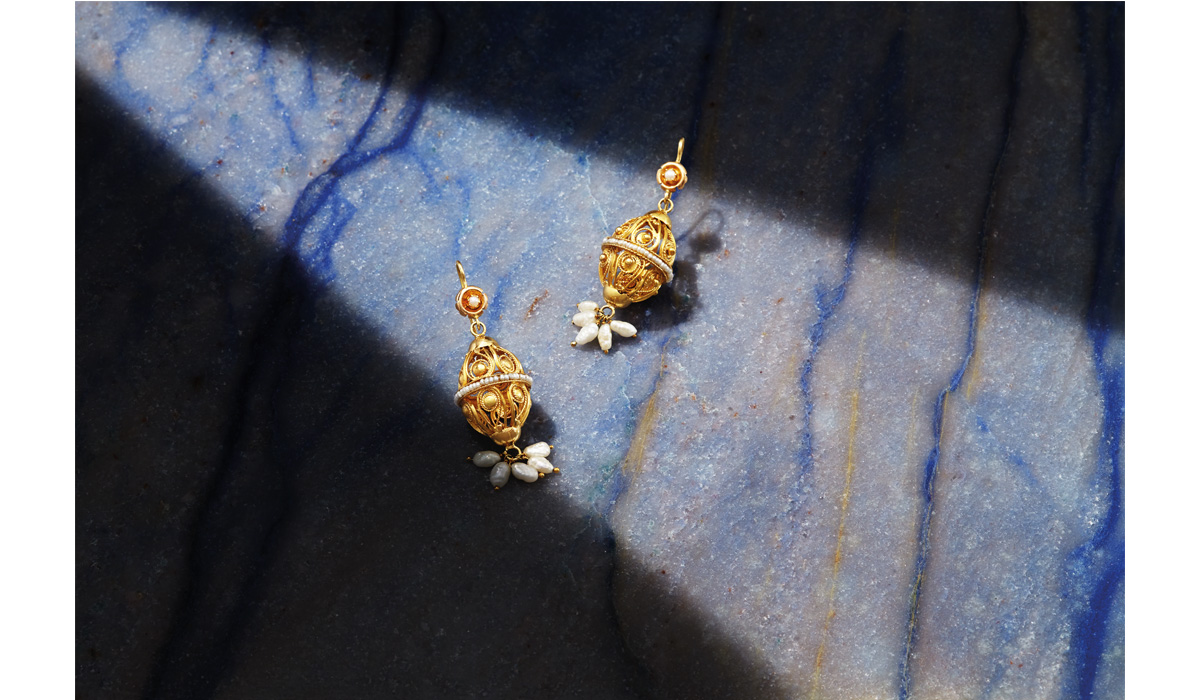 "Jennacca" earrings. Orafi Perri
Friuli Venezia Giulia - Eight Century
The Tempietto Longobardo in Cividale del Friuli has been given Unesco World Heritage status thanks to its marble friezes cut like lace along with wood inlay of rare beauty. Built in the eighth century A.D., this temple is absolutely unique, as are many of the gold relics found in the area. Like the arched Lombard fibula that inspired these earrings. The original can be found today in the National Museum of Cividale. In gold-plated, burnished 800/1000 silver, these pieces are conceived by Fucina Longobarda Mazzola, which has been in business since 1967.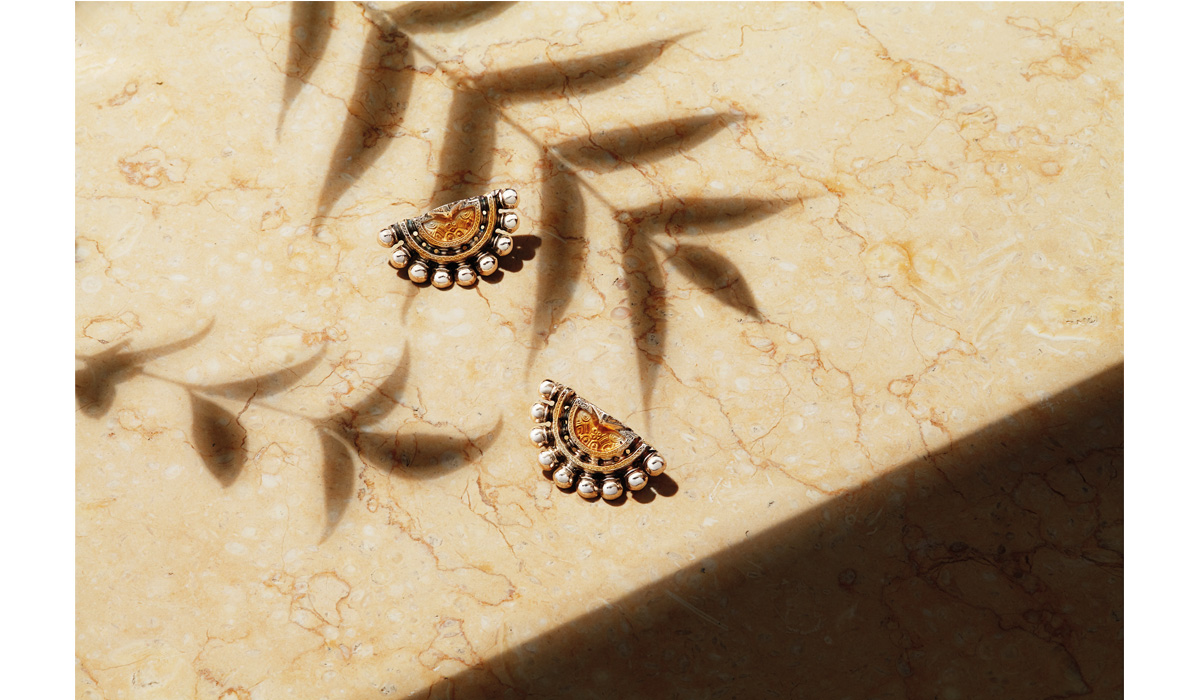 Gold-plated, burnished 800/1000 silver earrings, realized with techniques of the VII century A.D., Fucina Longobarda Mazzola
Special thanks to Studio BESEL and Marmi Biron for the marbles.
Photos by Alberto Carlo Macchi
---