Focus on The Clasp
By Pariah, Eéra and Gunia Project transform the functional design of a classic clasp, into a veritable decorative feature, with particularly interesting results
---
Constant Repetition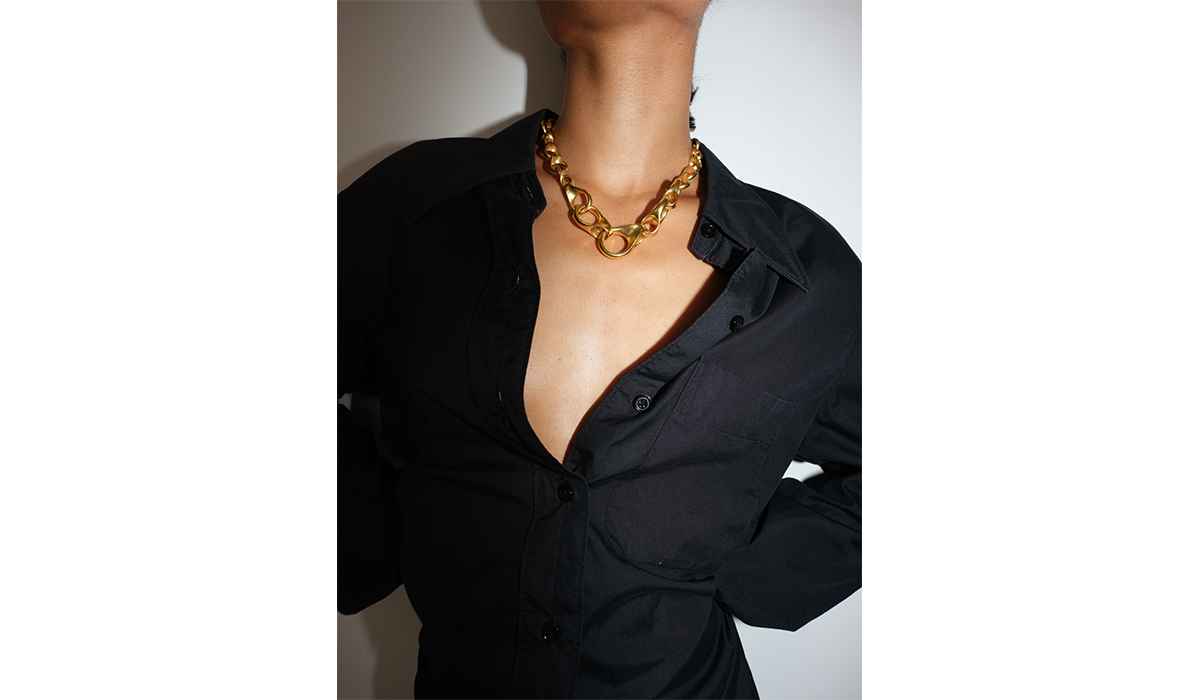 Guided by the desire to expand the idea of modern and sophisticated yet affordable fine jewelry, Sophie Karg, founder of the London-based brand By Pariah, plays with the fruitful possibilities of vermeil gold, creating elegant yet progressive jewelry. Such is the case of the Infinitum necklace, created as a contemporary and daring reinterpretation of the classic chain. Karg took the typical shape of a clasp and transformed it into a single pattern to be repeated in an ascending movement, thus creating a new type of link with architectonic curves.
Stone Inspired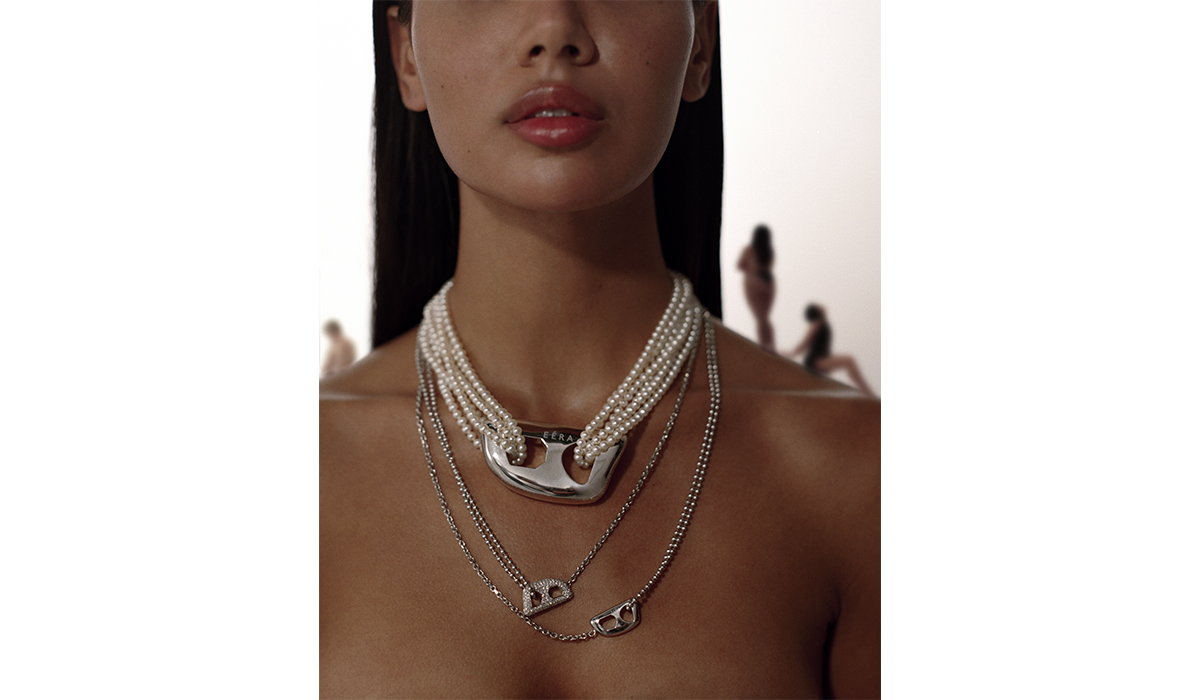 The story of Eéra, a Milanese brand founded by Chiara Capitani and Romy Blanga, began with a snap hook salvaged from a vintage market in Tokyo, which the creative duo then transformed into a luxurious recurring theme in their collections. Its shape continues to evolve in some of the jewels in the S/S 2023 collection, which reveal a new and original interpretation of the iconic snap hook: used as a central clasp for necklaces or maxi pearl chokers, it flaunts rounded edges and a fluid and organic silhouette, inspired by the rocky profiles of mountain peaks.
Symbol of Inclusion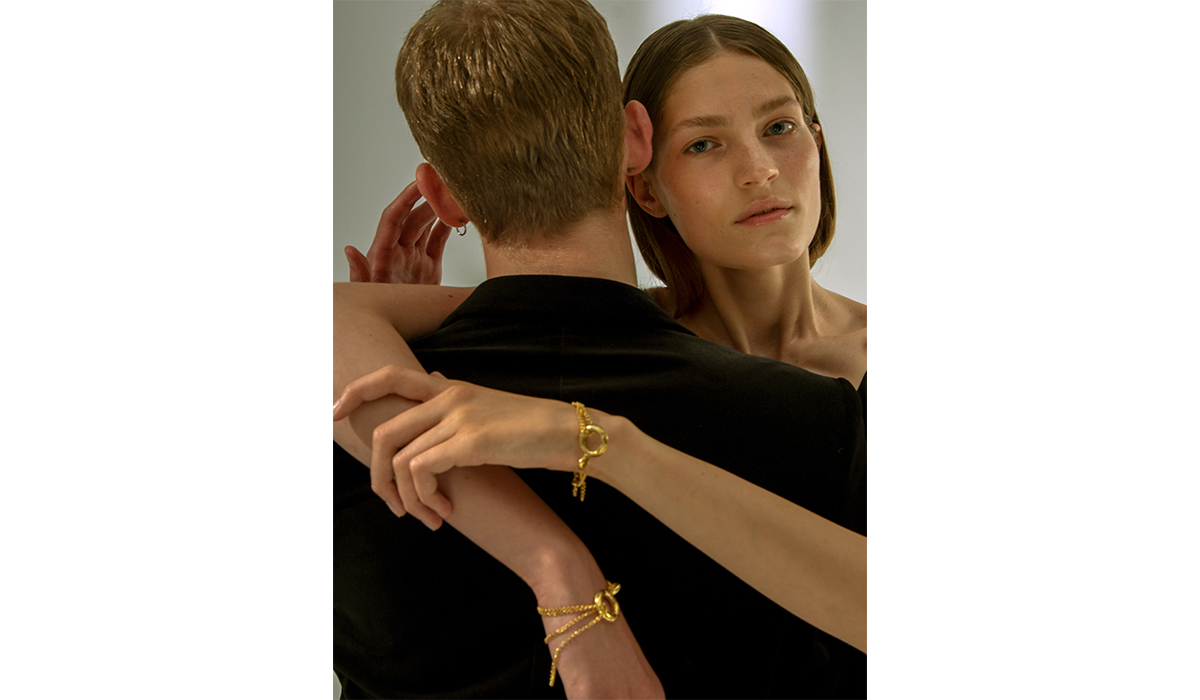 While the importance of a clasp, which is often just a refined but discreet component, lies mainly in its function of ensuring that a piece of jewelry is secure, there are those who devote their creative attention to this indispensable detail, transforming it into a veritable decorative feature. In the bracelets designed by Gunia Project, a Ukrainian brand founded by Natalia Kamenskaya and Maria Gavrilyuk, an important spring clasp takes center stage in the design, adding a good dose of contemporaneity to the classic line.
---