Ioanna Souflia & Constantin Brancusi
Atelier is the latest collection by Ioanna Souflia: an opened dialogue with the works of the intellectual and cultured artist
---
"Simplicity is not an objective in art, but one achieves simplicity despite one's self by entering into the real sense of things," said Constantin Brancusi, the contemporary Romanian artist, famous for his incessant research into the purity and essence of form. Atelier, the latest collection created by Ioanna Souflia, is inspired by his vision. The Greek designer opens a dialogue with the works of this intellectual and cultured artist to generate eleven new creations with sculptured and sinuous lines and considerably current flair.
THE ATELIER OF THE MASTER
The Volant ring is a mini sculpture where various elements find a perfect balance. A tribute to the way in which Brancusi used to "group" different sculptural forms in his famous Atelier.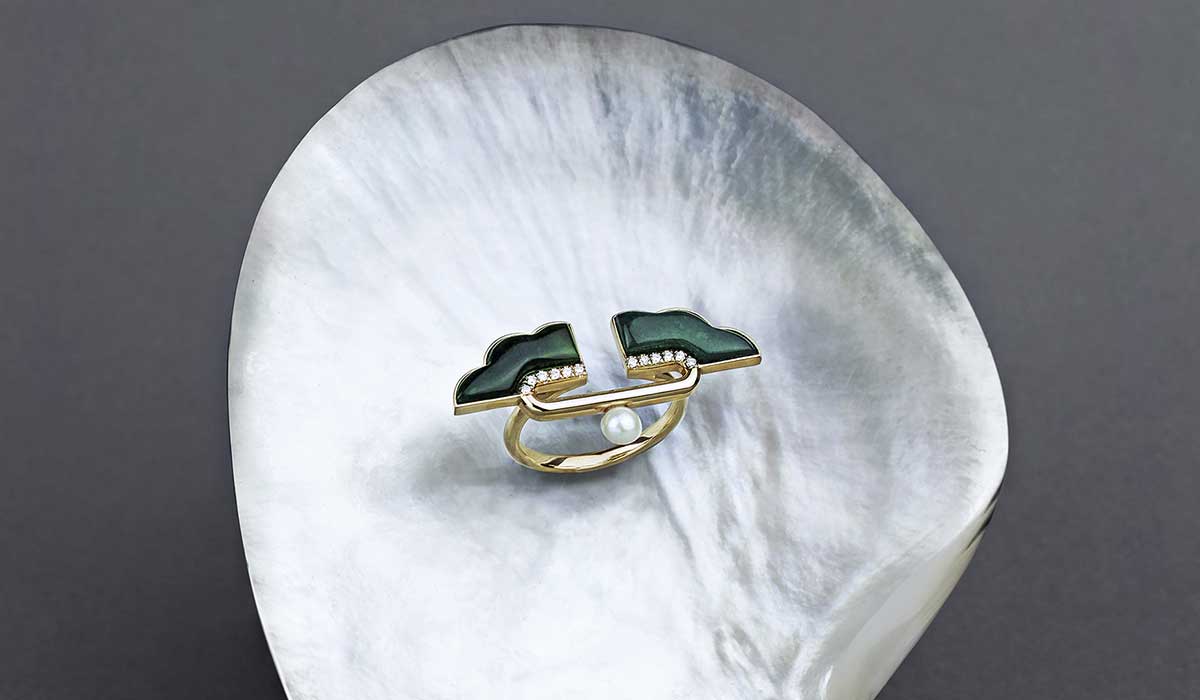 Cocktail ring with diamonds, chrome chalcedony, freshwater pearl.
TRIBUTE TO PURITY
The D'or ring is an item that interprets the artist's vision by celebrating the form in its total purity, and the material, gold, in all its simplicity.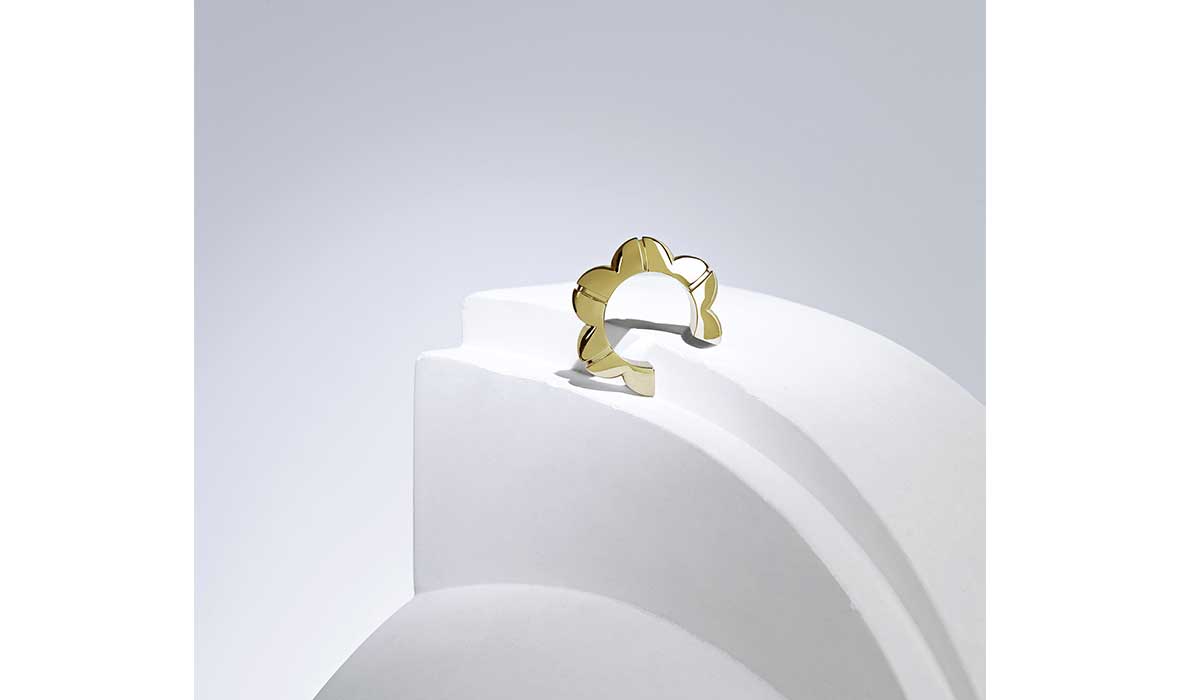 Gold ring preferably to be worn on the index finger, with the open side towards the middle one.
TIMIDITY, THE ARTWORK
With sinuous lines, these earrings recall the curvy outlines of the Timidity sculpture. The different shades of green enhance the asymmetric design but also pay tribute to the sculptor's iconic use of several types of material.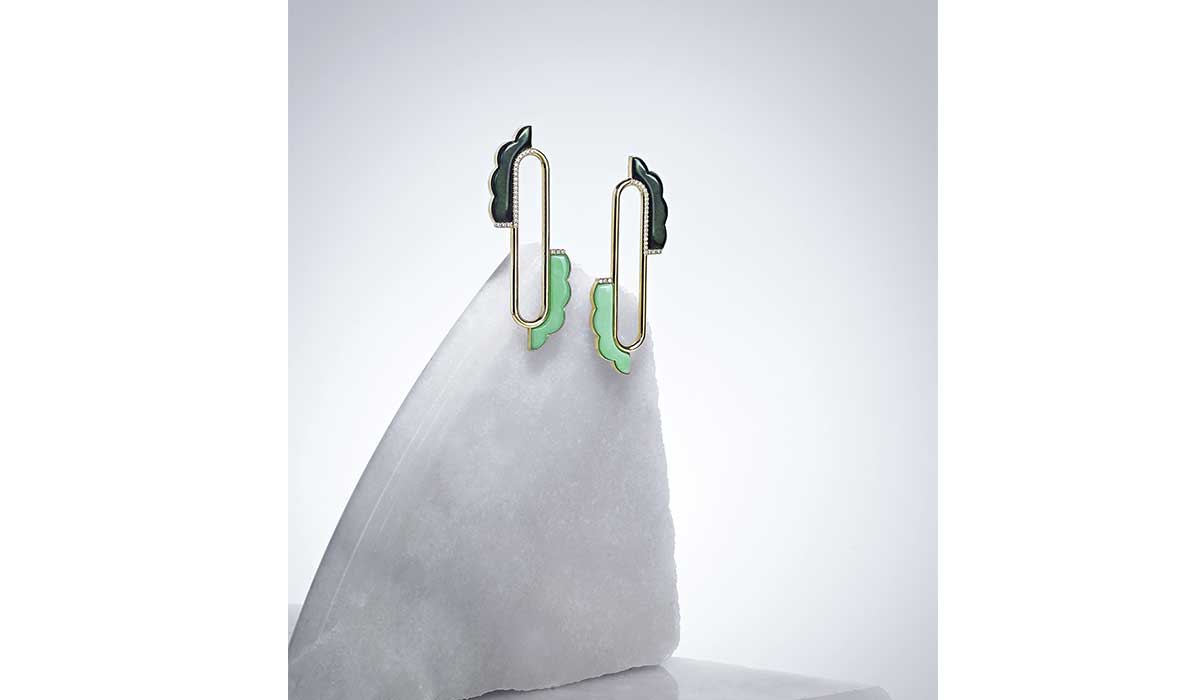 Gold earrings with chalcedony, chrysoprase, white diamonds.
---