Kimy Gringoire, Essential but Structured Style
A pure yet structural aesthetic characterizes Kimy Gringoire's jewels, created not only as ornaments but to symbolize universal feelings
---
Kimy Gringoire's jewels originate not only as ornaments but to symbolize universal feelings. Of Korean origin, she grew up in Belgium, where, over time, she has nurtured and organized her idea of jewelry based on a pure yet structural aesthetic. «A piece of jewelry defines the body, giving it sharper contours and highlighting its features; symbolic and celebratory, jewelry is always a new experience for me.» The designer founded her eponymous brand in 2020, launching the first Love Cables collection with its essential style that reinterprets Art Deco motifs. Gringoire has skillfully enhanced both the metallic sheen of silver and gold and their emotional power through a tubular and fluid design in which waves of eternal love ideally flow.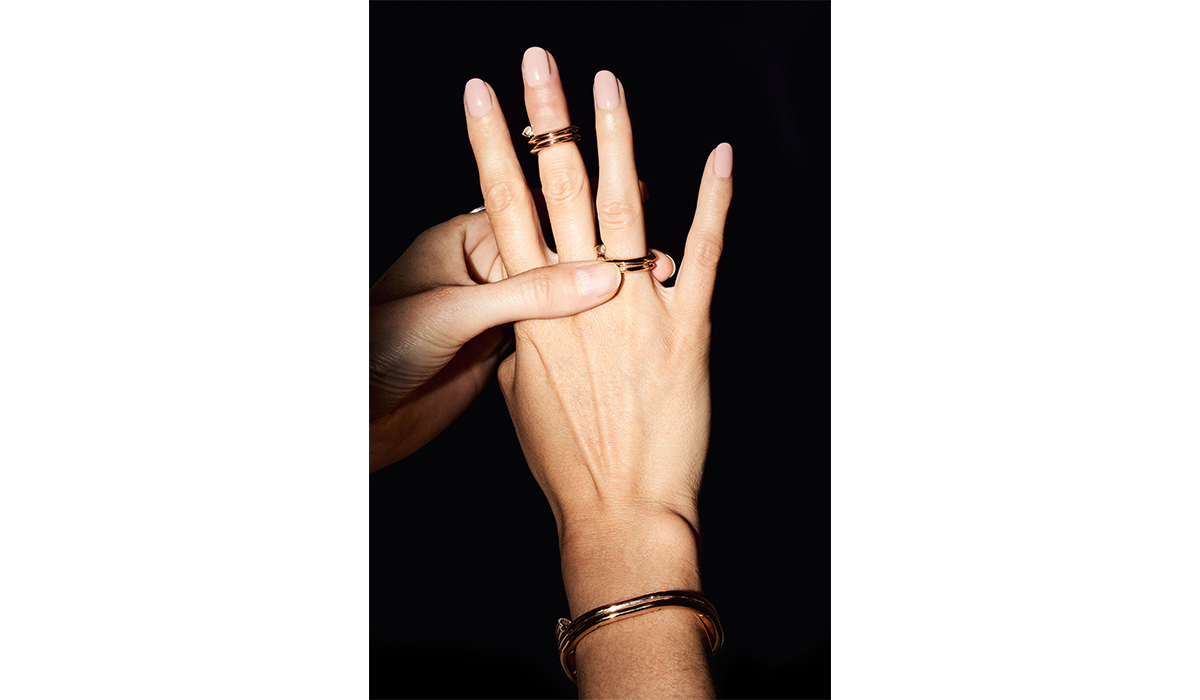 Handcuff Bracelet with a Line of Diamonds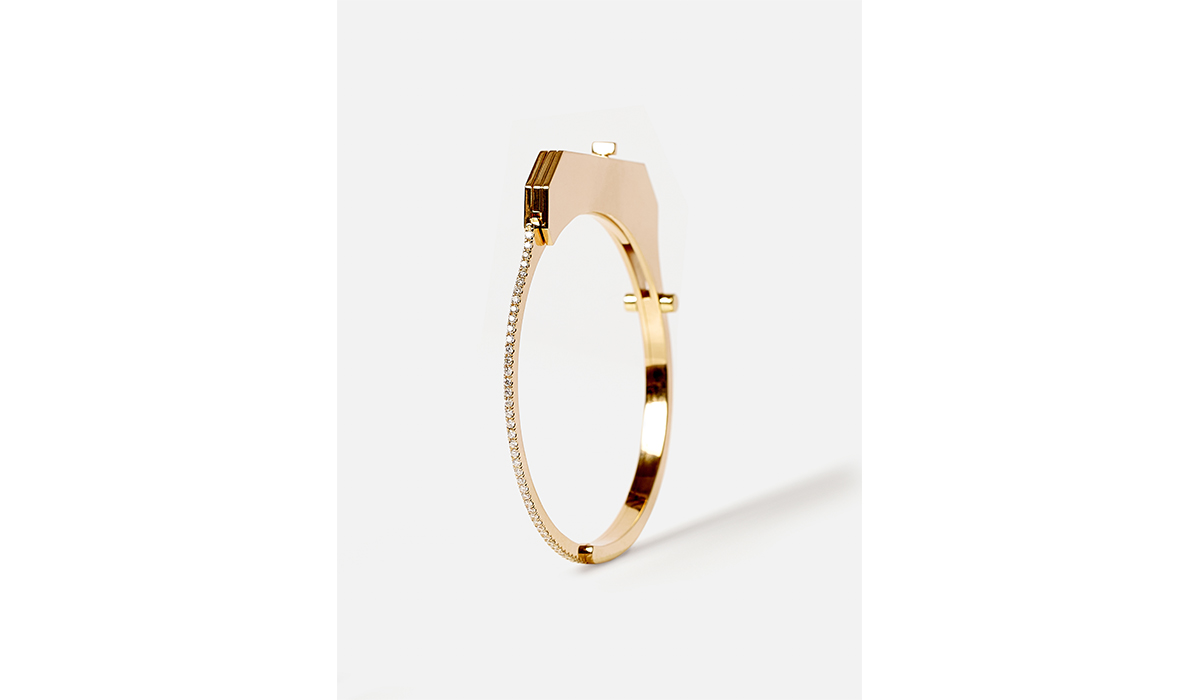 A handcuff bracelet in 18-carat gold, carefully crafted by expert artisans in the Antwerp studio. A line of diamonds outlines the golden edge of the handcuff mechanism.
Eye Temple Ring 4 Lines

A ring with sensual lines, designed to connect body and mind. A pearcut diamond symbolizes an eye, while the others recall the shape of a tear.
Love Cables Bracelet
A bracelet made of two, 18-carat gold, tubular rounds. Each one ends with two small hearts embellished with diamonds. The gold tubes are hollow, thus ensuring lightness.
The Swing Swing Ring Octogonal

A ring cleverly designed to reveal or guard its preciousness. Composed of two specular and interchangeable shapes, one side is embellished with a pavé of diamonds.
---