Names to Know: Darius
Rising star on the international jewelry scene, Darius Khonsary reveals the magic that makes up our universe through very contemporary jewels
---
According to Darius Khonsary, magic is the fabric that makes up our universe, and jewelry - made from noble metals and precious gems - is the talisman that helps us connect with our inner power. The artist-designer is the name behind a line of homonymous jewelry that brings back to life the wisdom and mystery of an ancient world in an ultra-contemporary guise. The one-of-a-kind pieces are handmade in Los Angeles with gold and gems strictly from ethical and ecological sources. A way to pay homage to a legacy of jewelry that dates back to prehistoric times, and to continue to prolong its charm and spirituality.
---
Diamond lovers' necklace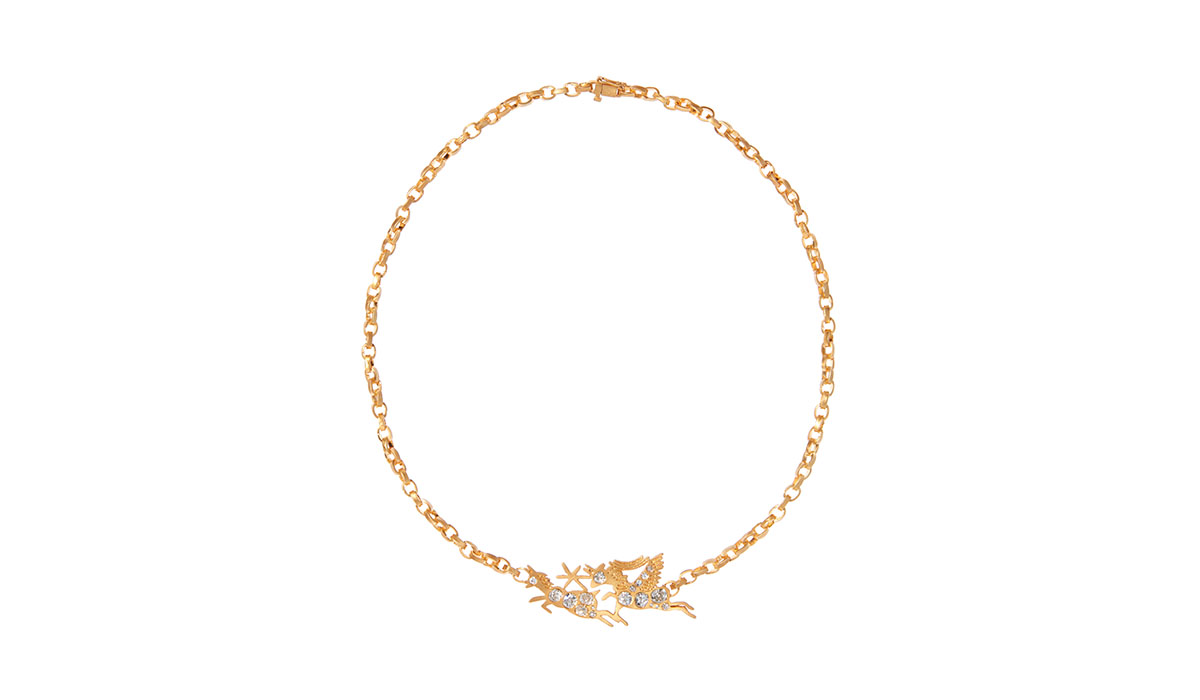 A necklace with chain links and ancient symbols of love, crafted with a satin finish and embellished with vintage-cut diamonds.
Dendera diamond scorpion pendant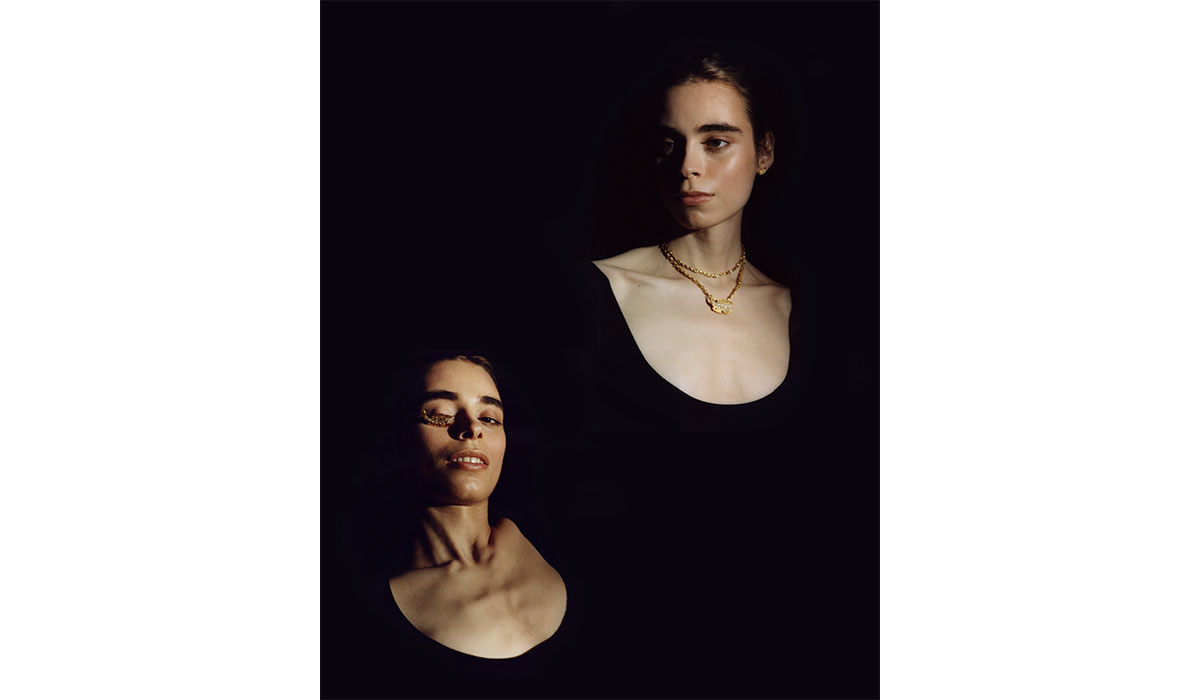 The scorpion, an emblem of protection in antiquity, returns to life in a diamond-adorned pendant, constructed with two rings at the back that slide freely onto the chain necklaces.
Set of symbolic jewelry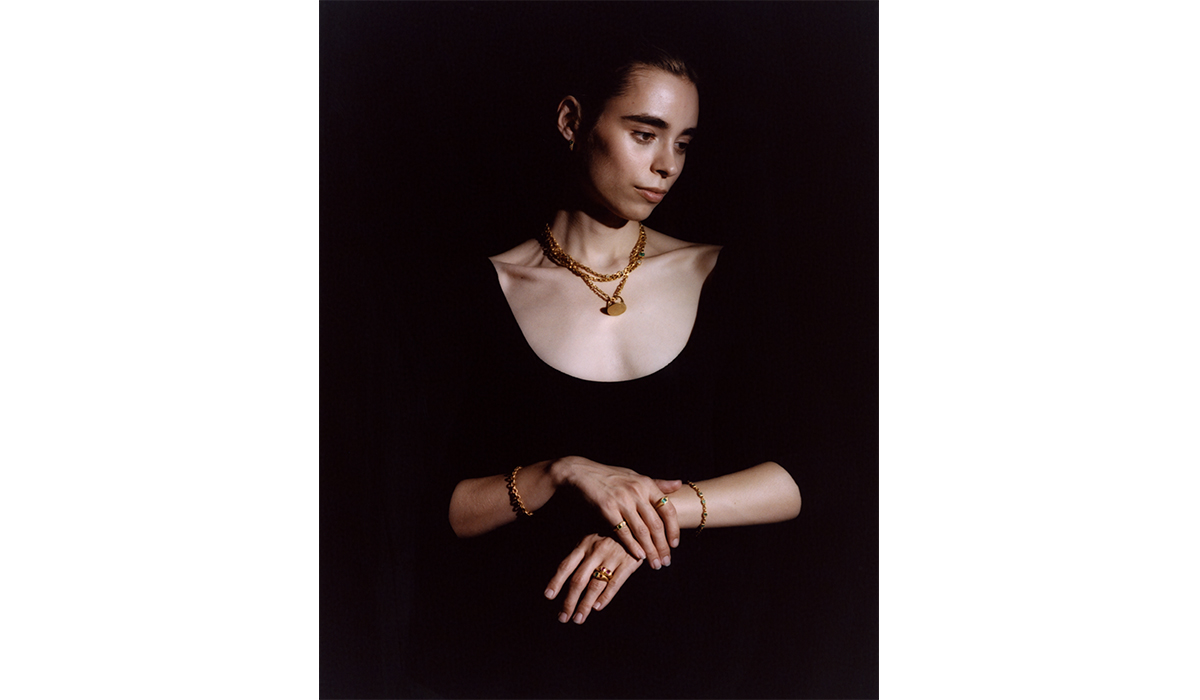 Ancient Egyptian amulets, Greek vases and Roman decorations are the subjects chosen to animate rings, necklaces and bracelets, all made in gold with precious gems, such as emeralds and rubies.
Sisters ear pendant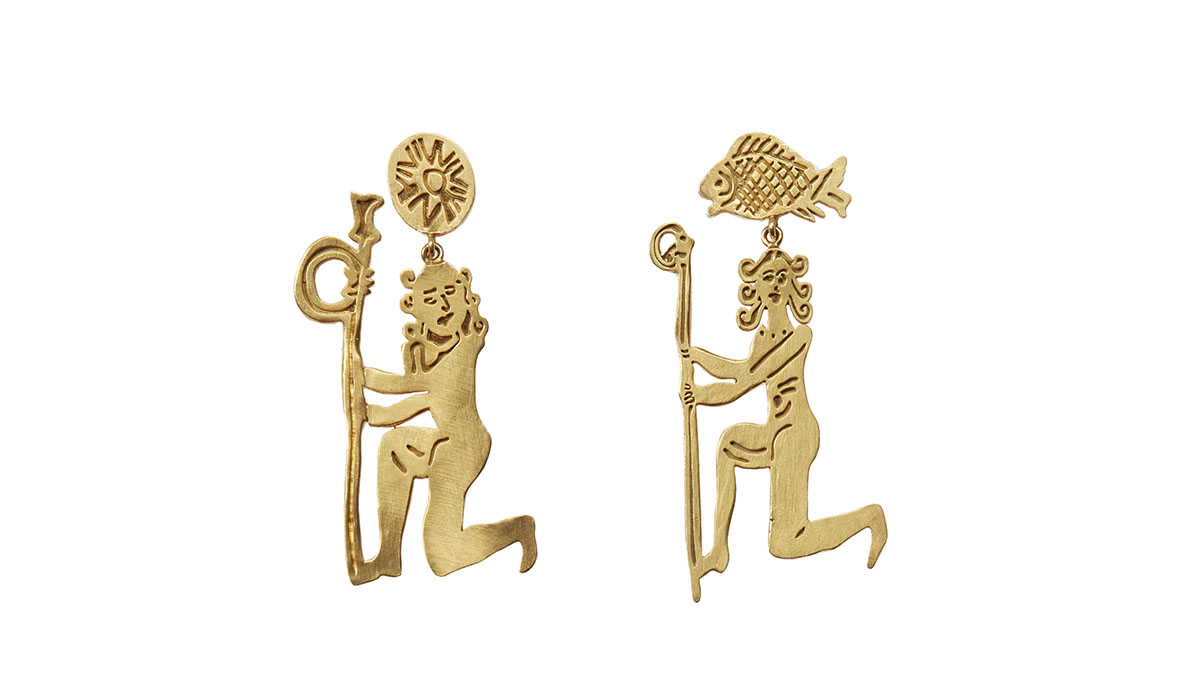 A pair of earrings inspired by mysterious Egyptian hieroglyphics. Part of the Sisters collection, 50% of the proceeds will be donated to organizations that support the transgender community.
---