New Faces in Milan
Spring-blooms with the floral creations of three milanese designers
---
Hanami
is a Japanese word for the centuries old Japanese tradition of going to parks, laying light blue covers on the ground and sitting on them to admire the flowers blooming in spring. All accompanied by excellent food, good company and rivers of sakè. An authentic picnic-with-a-view in a splendid landscape that enchants big and small alike.
Nowadays this custom mainly refers to the beautiful cherry trees (sakura) that paint the streets pink, evoking the emotions of millions of people.
Hana
in Japanese actually means flower and is the root of another word,
Hanakotoba,
which literally translates as
'language of flowers'
. Nevertheless, it is not necessary to know such a difficult language as Japanese to be able to express oneself through flowers. Nature has always been a source of inspiration: like the poets of the past, now many jewelry designers allow themselves to be influenced by nature to process ideas and suggestions for original creations. Here we introduce you to
three young Milanese designers
, the daughters of famous artists from the Italian scene, who have chosen to use this theme in their creations. They are
Bea Bongiasca, Gala Rotelli and Madina Visconti.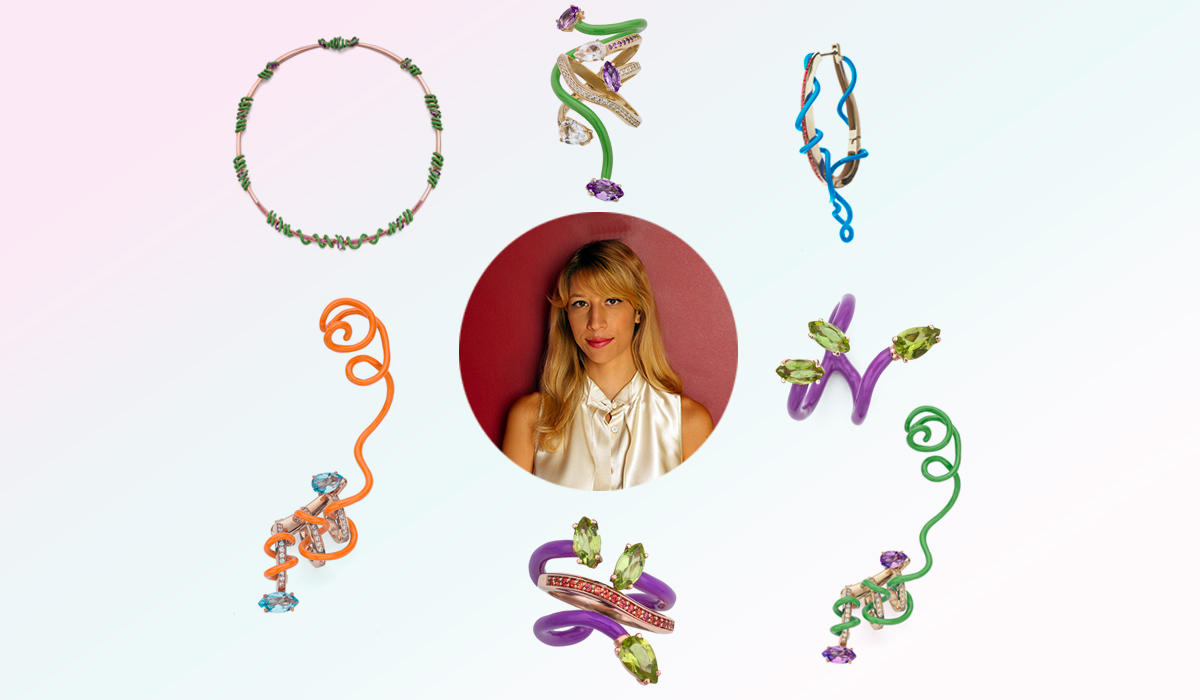 Bea Bongiasca
has always thought of jewelry as a form of art, a fundamental aspect of her work. After graduating with honors in Jewelry Design at Central Saint Martins College in London, in 2013 she set up her brand and her studio in Milan. Inspired by her travels in the East, Bea creates unique items with a powerful symbolic meaning in which she unites scenes where different cultures dialogue among themselves, beyond all barriers.
You're so Vine
is the name of her new collection inspired by the world of climbing plants and entwines the cult items of her Floricultural collection with enamels in contrasting pop colors. The title is a play on words that immediately recalls the vine, a decorative element in colored enamel that gives movement and modernity to every piece
---
Gala Rotelli
studied Architecture at Florence University and Modern Art at Sotheby's Institute of Art in London. Her knowledge of art has led her to create jewelry inspired by world famous masterpieces. Monet's lilies and Warhol's flowers become earrings, the star-studded ceiling by Giotto in Scrovegni Chapel is a ring, the flora in Botticelli's Spring are transformed into a necklace. What makes Gala's style stand out is her attention to detail. Every item has its own authenticity which makes it special and unique, like the woman wearing it.
The brand
which carries her name was founded in 2016 from her desire to create a world of items and accessories inspired by the poetry of little things. In fact, her work is called
Poetic Design
and is aimed at every courageous and determined woman who firmly believes in her own ideals. It is 'poetic girls' who, like Gala, manage to achieve their aims by doing what they love.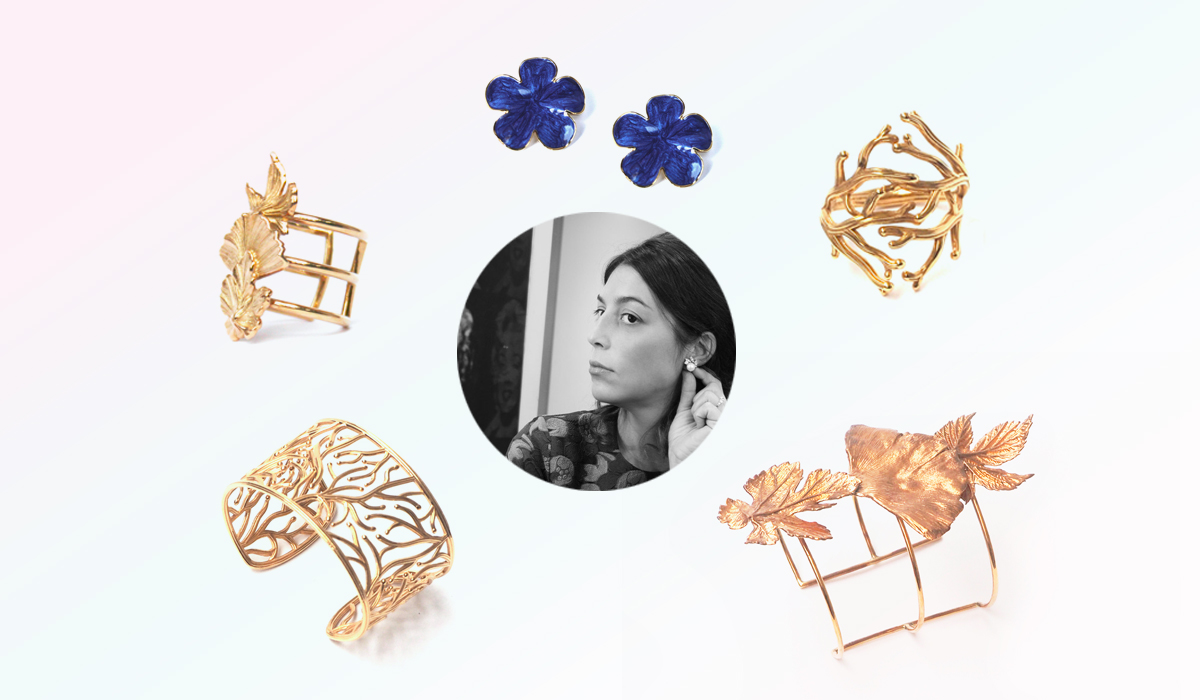 ---
Madina Visconti
grew up in Milan, in a family of artists and industrialists, whit strong creativity skills. At some point of her life she decided to follow her mother footsteps, Osanna Visconti, building her carreer in the jewelery sector. Inspired by the nature with its colors, contraddictions and textures, Madina found her own way to express herself.
Lightly ivy leaves, violet petals, impalpable feathers, her pieces are both romantic and strong. A natural dualism that can be found in her collections made by bronze, silver and gold. She creates
unique jewels
through her contemporary eye as a new symbol of the mother- daughter heritage.
Madina and Osanna worked together for four years until they recently decided to separate the two brands. However they still love working together every day in their joint creative space.