New Jewelry Brands: Veins
A new jewelry brand based in Paris which tells a story of contemporary, inclusive and sustainable luxury through geometric designs with a timeless look
---
Veins remind us that we are all the same underneath the skin. That is why Julia Fitzpatrick has chosen the word for her newly launched jewelry brand which tells a story of contemporary, inclusive and sustainable luxury. Equality, connection and ethical awareness are expressed through geometric designs with a timeless look, made in Paris from recycled gold and lab-grown diamonds. The minimal elegance of her jewelry come in octagonal shapes that can be stacked and combined with each other. Each piece is handmade by artisans who skillfully blend traditional casting and soldering techniques with innovative methods, such as prototyping and 3D printing.
---
Octo double ring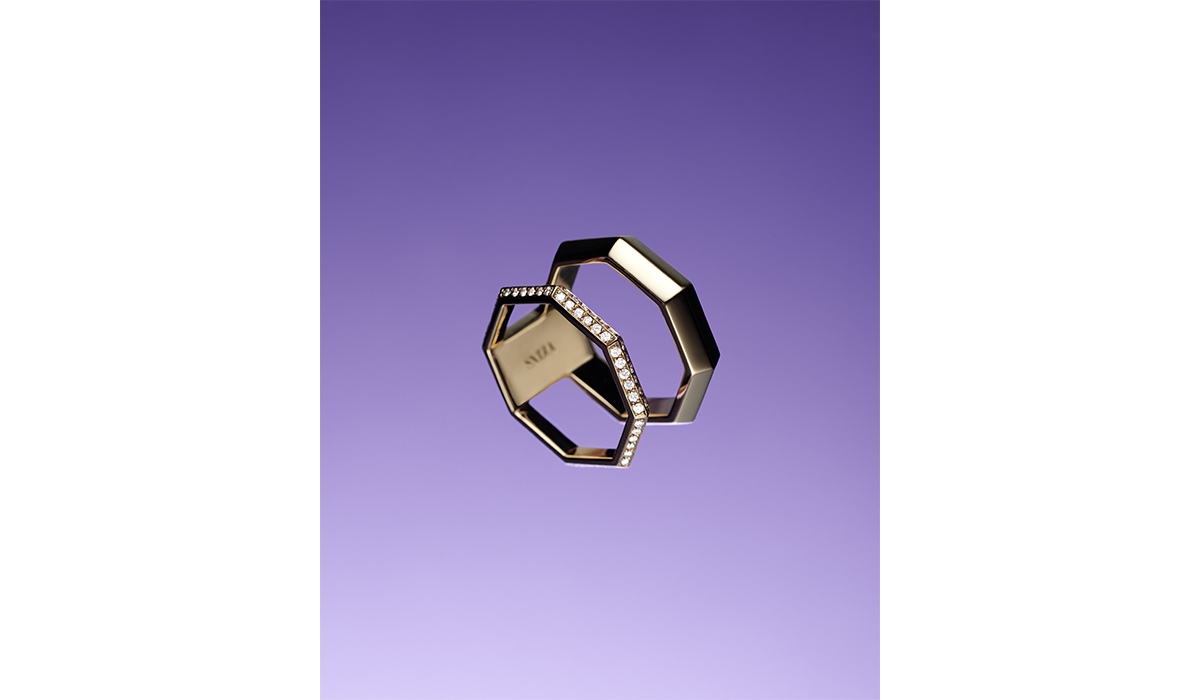 A double octagonal ring in recycled, 18-carat yellow gold. A model comprising two bands joined by a gold bridge, engraved with the Veins monogram. The smaller band is paved with 128 lab-grown diamonds.
La Boucle 2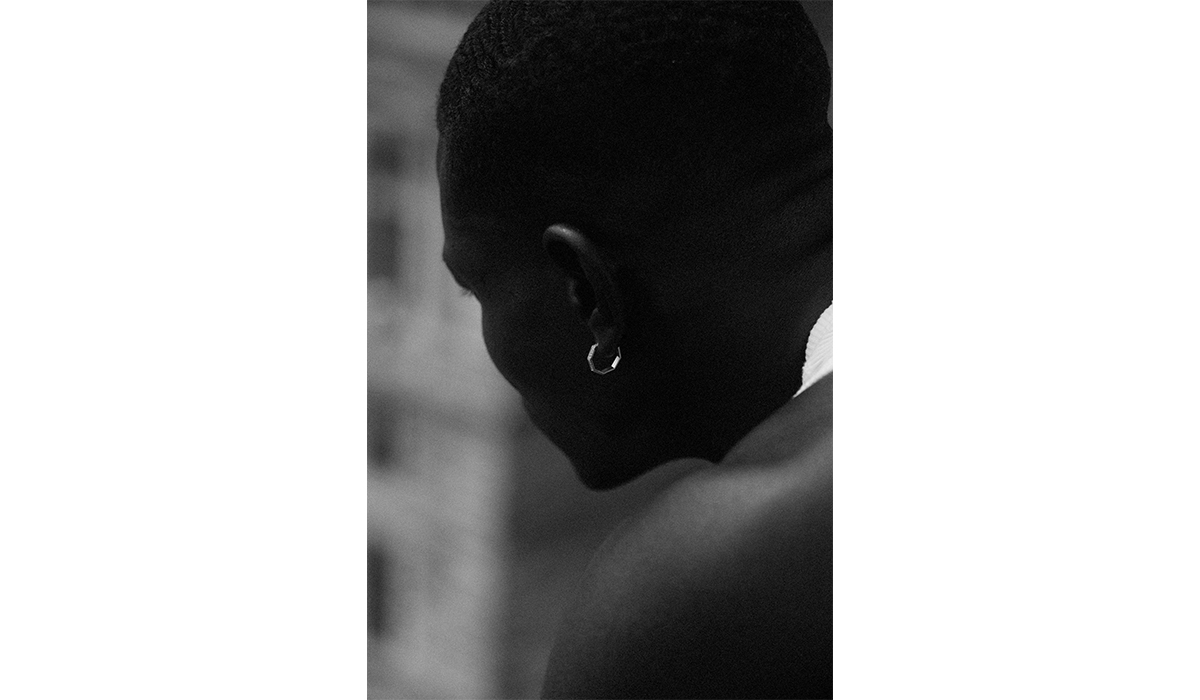 Simple yet unique, this octagonal hoop earring, in recycled, 18-carat white gold, features a contemporary clicker clasp.
The Octo Cinq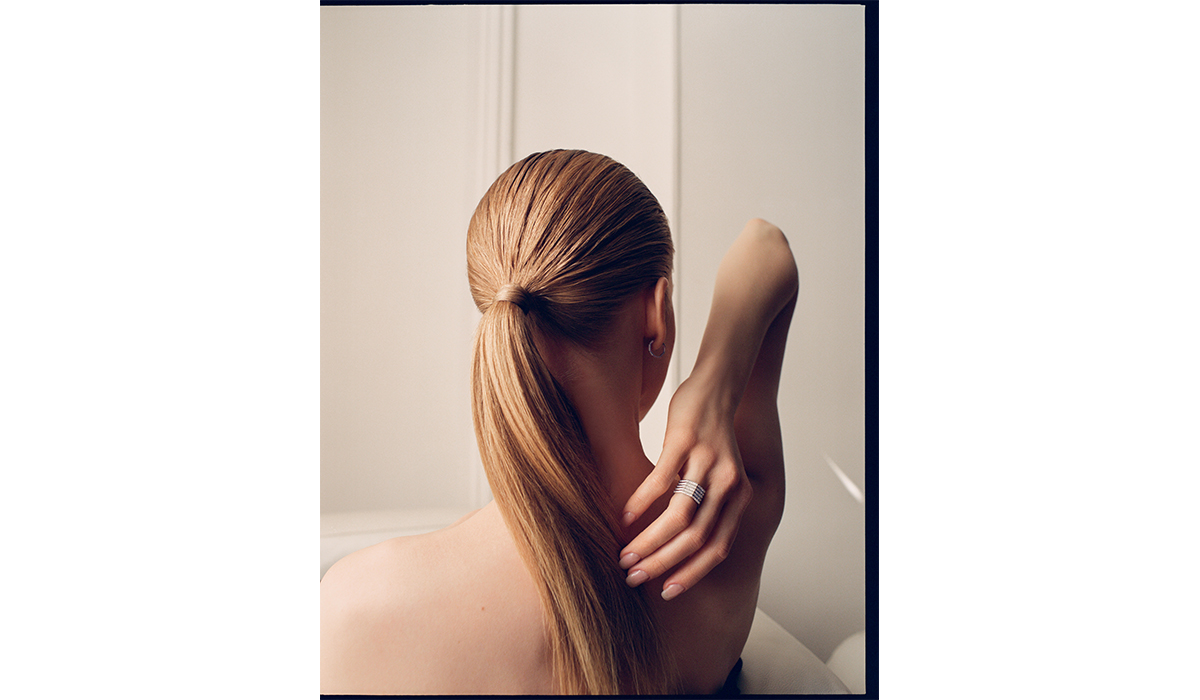 560 mini, lab-grown diamonds adorn the five strands of recycled gold in this architecturally structured ring.
Mix of Octos 4 and 5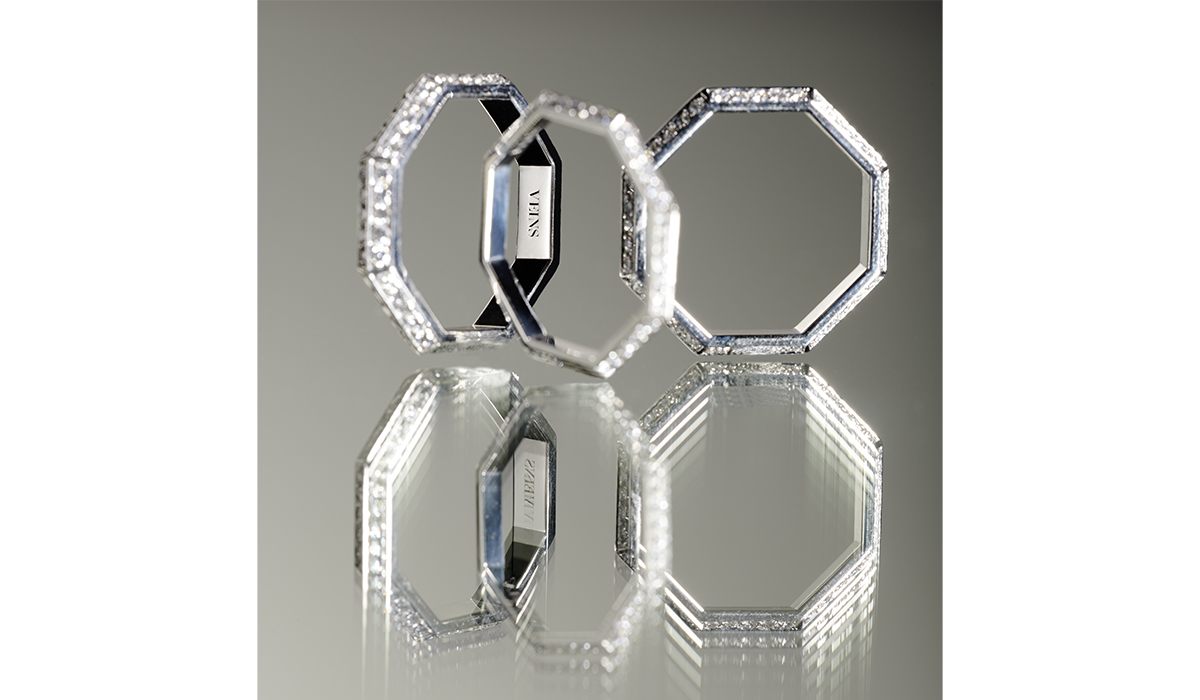 Octagonal rings paved with diamonds and recycled gold. All the high-quality gems come from processes that only use renewable energy and are certified by the International Gemological Institute (IGI): color grades D-F and VS1 purity. .
---