The Effervescent Imagination of A.win Siu
It is an imaginative world, the one of the young up-and-coming Xiao Xintong AKA A.win Siu, who founded her jewelry brand in 2017
---
A titanium and enamel brooch in the hyper-realistic shape of a candy containing precious stones such as Sri Lankan sapphire, Brazilian Paraiba tourmaline and Burmese spinel. It is the jewelry item that most reveals the imaginative world of the young up-and-coming Xiao Xintong AKA A.win Siu. Having grown up immersed in the rich heritage of Chinese craftsmanship, the designer founded her brand in 2017 in order to translate its intricate details and symbolism into a precious, pop and contemporary language. The result of an effervescent imagination combined with meticulous technique, her jewelry tells a story and arouses emotions through bold colors and surprising metal and mineral combinations.
Cloud Brooch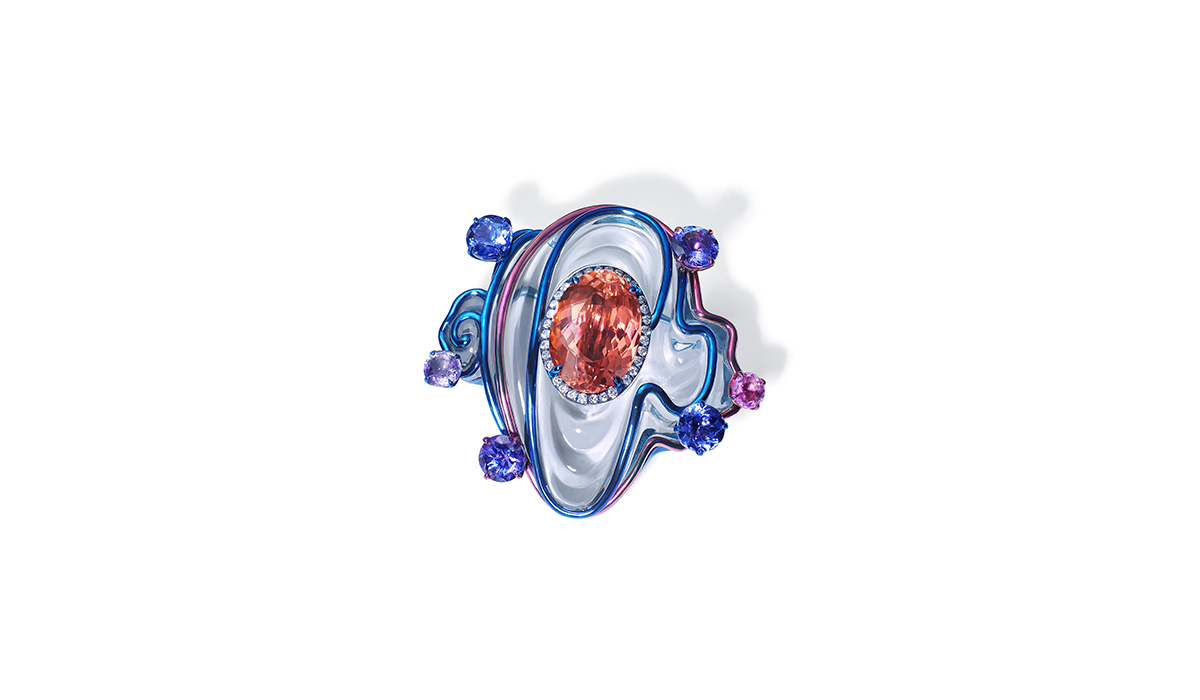 A tourmaline, crystal, diamond, sapphire and tanzanite brooch, part of the Cloud Iridescence in Mogao Caves series. The Mogao Caves, also known as the "Caves of a Thousand Buddhas", is a site full of symbolism.
Titanium Glasses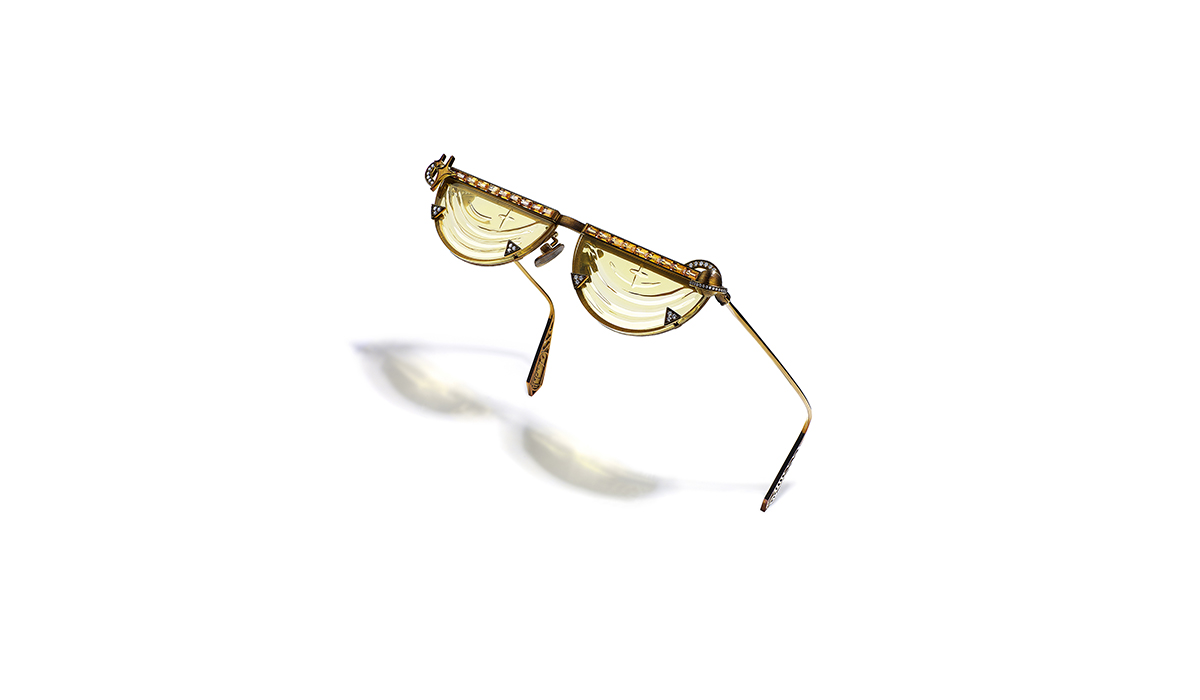 Worn for fun or pleasure, this pair of jewelry glasses in titanium with yellow sapphire, amber and diamonds, is an exercise in style, witness to the designer's unconventional approach.
Magnetic Earrings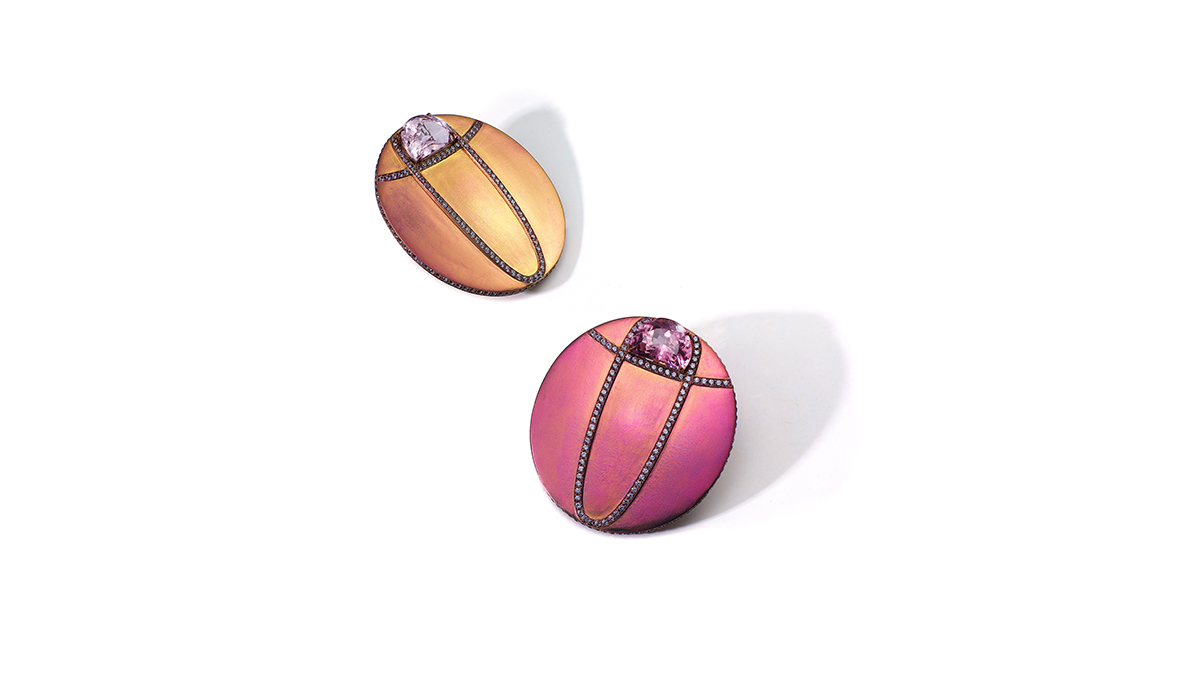 Tourmaline, sapphire and titanium intermingle in a pair of earrings to recreate the visual effect of magnetic induction field lines expressing the mutual influence between man and mother nature.
Cat's Rye Ring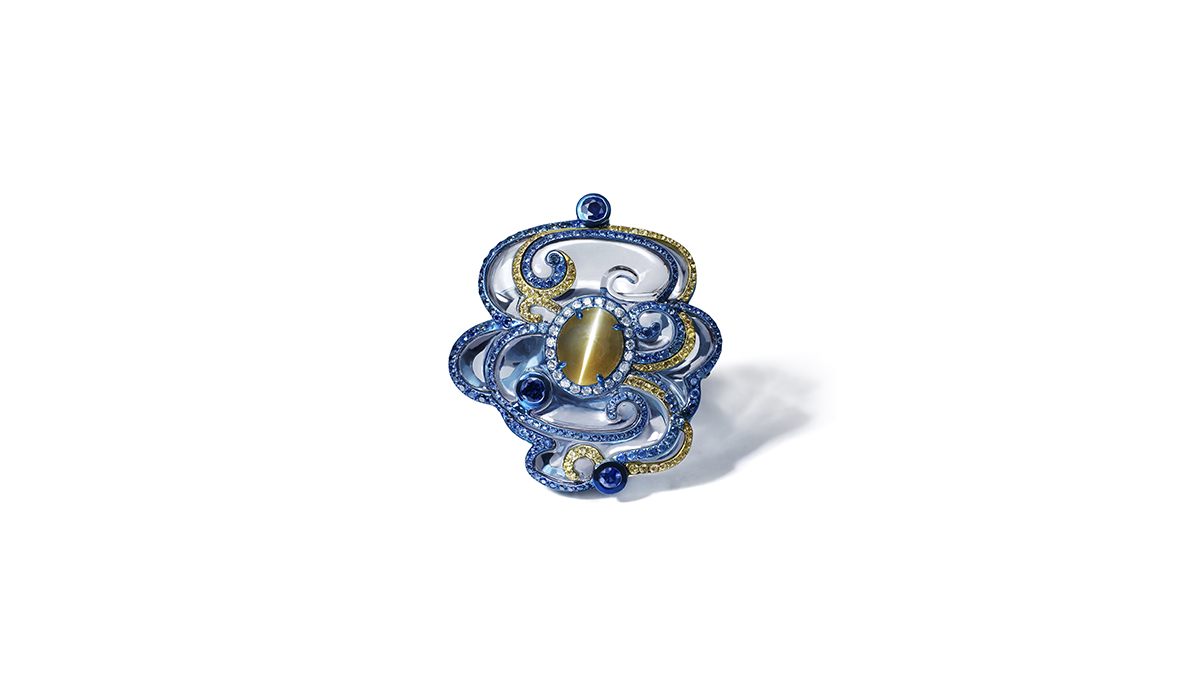 A crystal, diamond and sapphire ring with a cat's eye stone. The modern texture of titanium reinterprets the contours of the ancient Mogao cave murals, creating an artistic collision beyond space and time.
---