Flowers & Jewelry: The Fleeting Essence
Transforming wildflowers, roses, carnations and poppies into one-of-a-kind earrings and brooches: this is the artistic challenge by some designers dedicated to immortalizing the transitory essence of nature
---
«Part of the beauty of a flower is its ephemeral nature – the moment you pick it it's dying, it doesn't last forever. And yet there you are in jewelry making it in a material that lasts for eons,» says Christopher Thompson Royds who, with his projects straddling sculpture and jewelry, tries to establish a link between the permanence of jewelry and the intrinsic impermanence of nature. Royds and the other talented names chosen for this gallery - Lord Jewelry, Luz Camino, Michele della Valle and Nak Armstrong - are not only jewelry designers but true artists who, thanks to their skill in the craftsmanship of innovative and traditional materials, are able to ennoble the beauty of a flower, making its fleeting essence unbreakable.
Lord Jewelry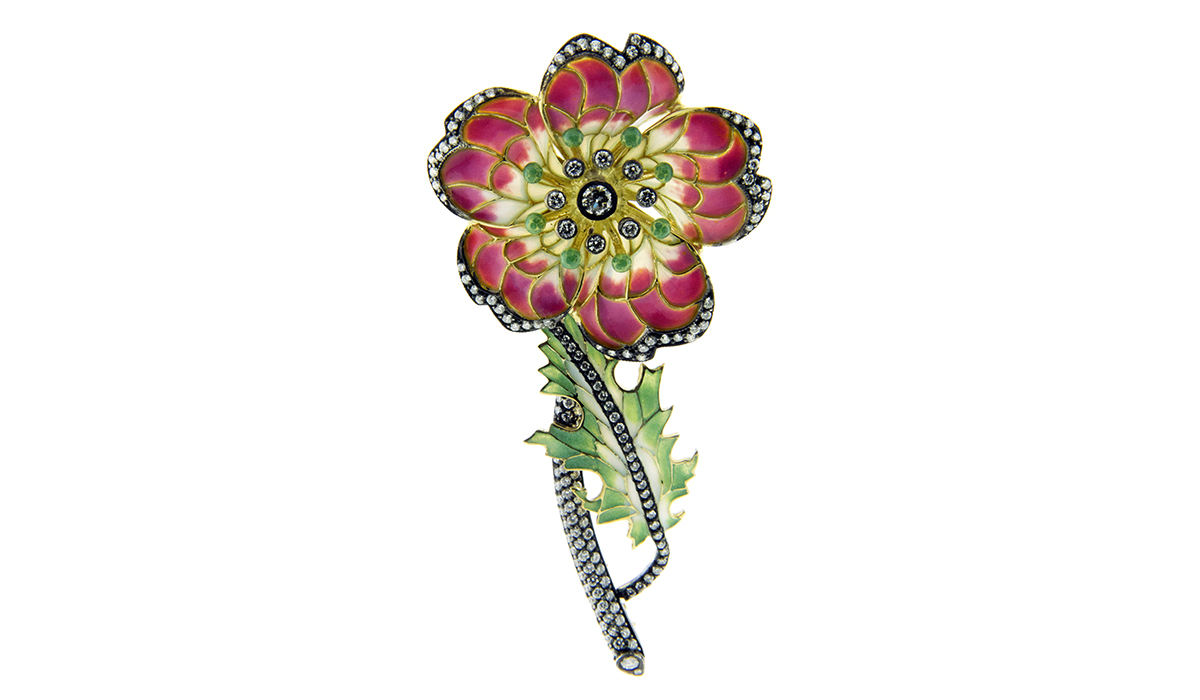 «When I work with enamel, I am reminded that life is colorful and joyfull» reveals Sinork Agdere, co-founder together with his daughter Lena of the Californian brand Lord Jewelry. Precisely through the vibrant shades of enamel, the designer manages to capture the joy and simplicity of a wildflower in a one-of-a-kind brooch, adorned with diamonds.
Luz Camino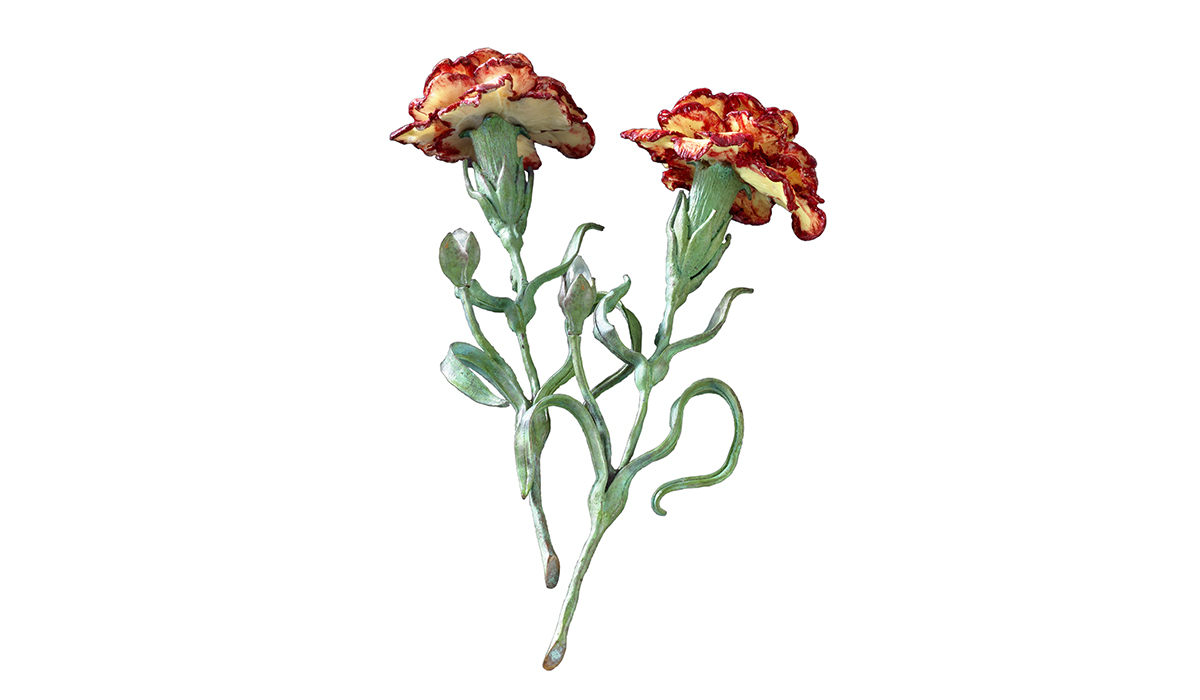 «To have an item of value, I like to use resin and combine it with precious metals and stones» explains Luz Camino, known for making true jewelry masterpieces. The Carnation brooch is an example. It is made in a limited edition of one hundred pieces using resin, patinated bronze, diamonds, lemon quartz and gold.
Michele della Valle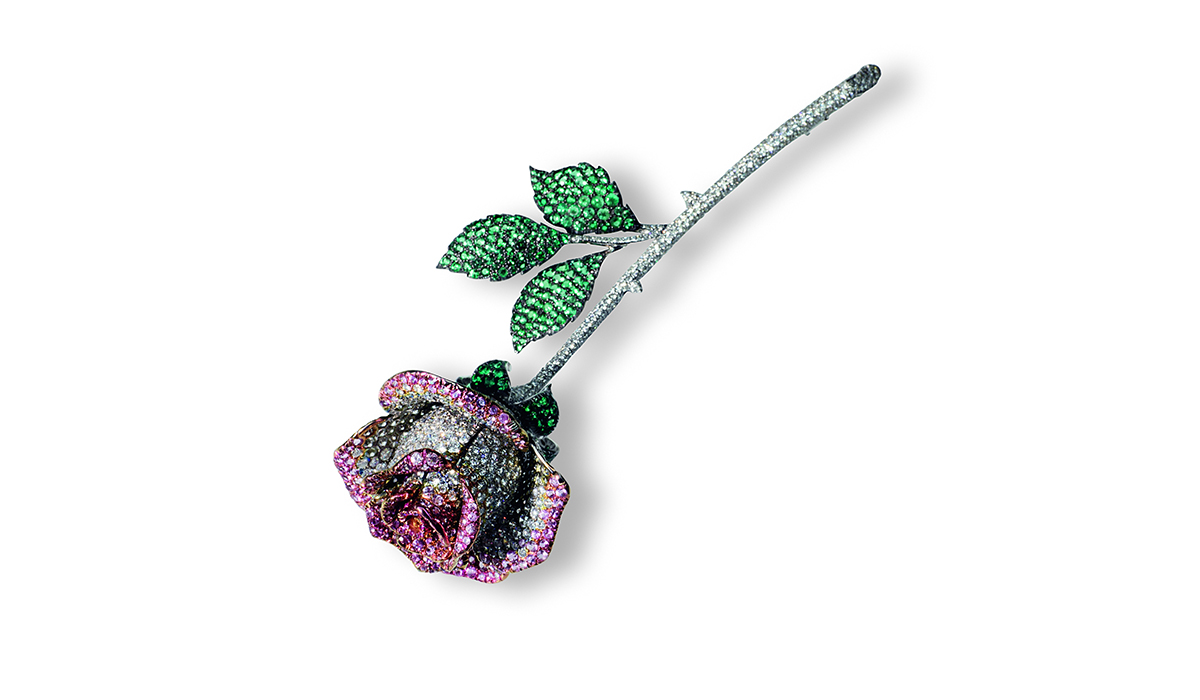 «Nature is my greatest source of inspiration, and it could not be otherwise, as it is in nature that we spend our lives» Michele della Valle expresses his love for nature through a wise and careful use of gems. As in this brooch made of pink sapphires, emeralds and diamonds.
Nak Armstrong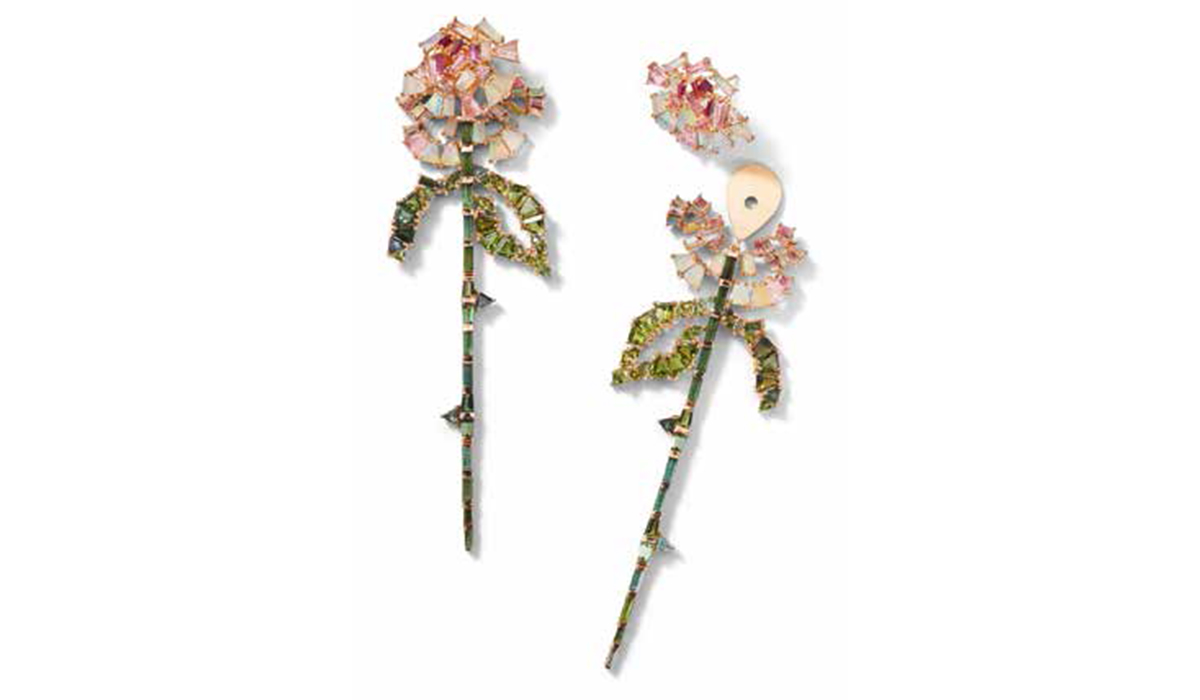 A pair of detachable earrings, composed of a stem and a rose in bloom. They are in 20-carat recycled rose gold and colored precious stones, such as emeralds, Peruvian blue opals, tourmalines, zircons, imperial topaz and andalusite. «Each piece must be original in the way it's constructed and in its use of materials» says designer Nak Armstrong.
Christopher Thompson Royds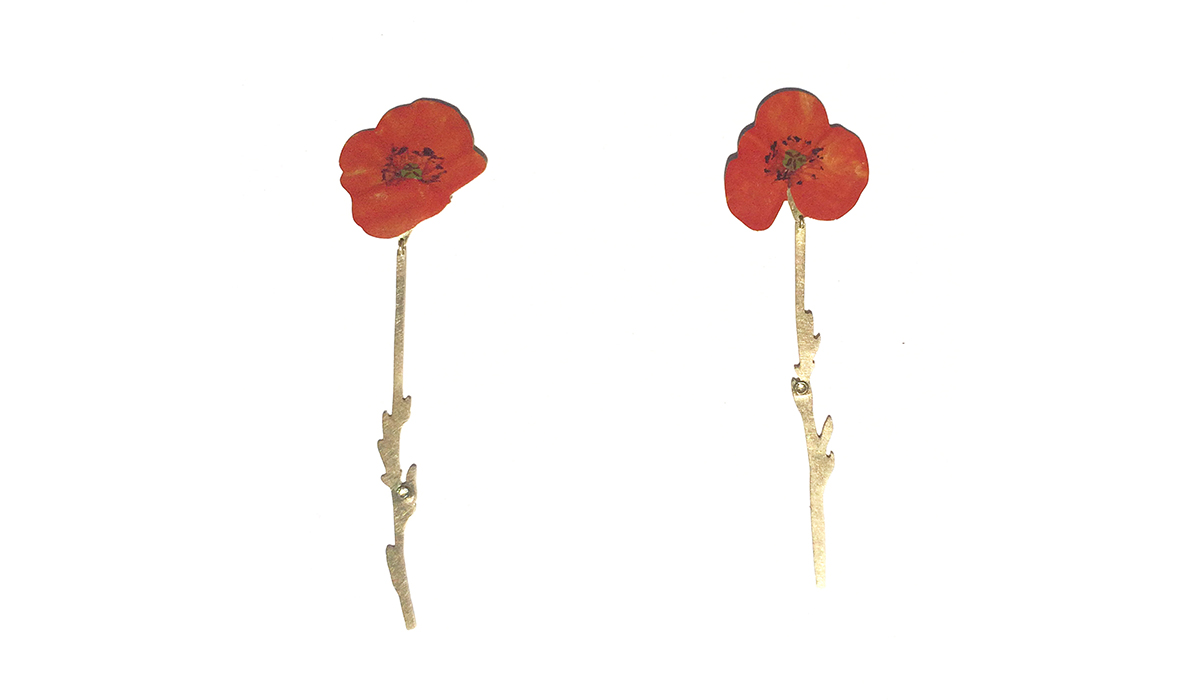 Christopher Thompson Royds loves ennobling the beauty of a wildflower by transforming it into precious accessories. The Poppy Drop earrings faithfully reproduce the outlines of a poppy, as if it had been pressed in between the pages of a book. The red petals are hand-painted, the stem is made of a very thin 18-carat yellow gold foil. «These are the overlooked plants that are becoming increasingly rare. By recreating them in gold, you are celebrating them.»
---