The Instinctive and Functional Design of Alexandra Rosier
The eponymous jewelry brand, founded by Alexandra Rosier, is nourished by a multiculturalism gained through her numerous travels
---
«The outside world is often difficult, we need jewelry that makes everyday life kinder,» says Alexandra Rosier, who founded her eponymous jewelry brand after a lengthy experience at major high jewelry houses such as Cartier and Graff. In addition to great technique, her knowhow is nourished by a multiculturalism gained on her many travels. Particurly in India, a place that, ten years ago, inspired her first collection of unique creations featuring engraved gems of rare beauty. While passionate about one-of-a-kind pieces, the designer loves to explore the functionality of everyday jewelry through which she manages to interpret the codes of a design made of generous volumes, instinctive color combinations and esoteric symbols.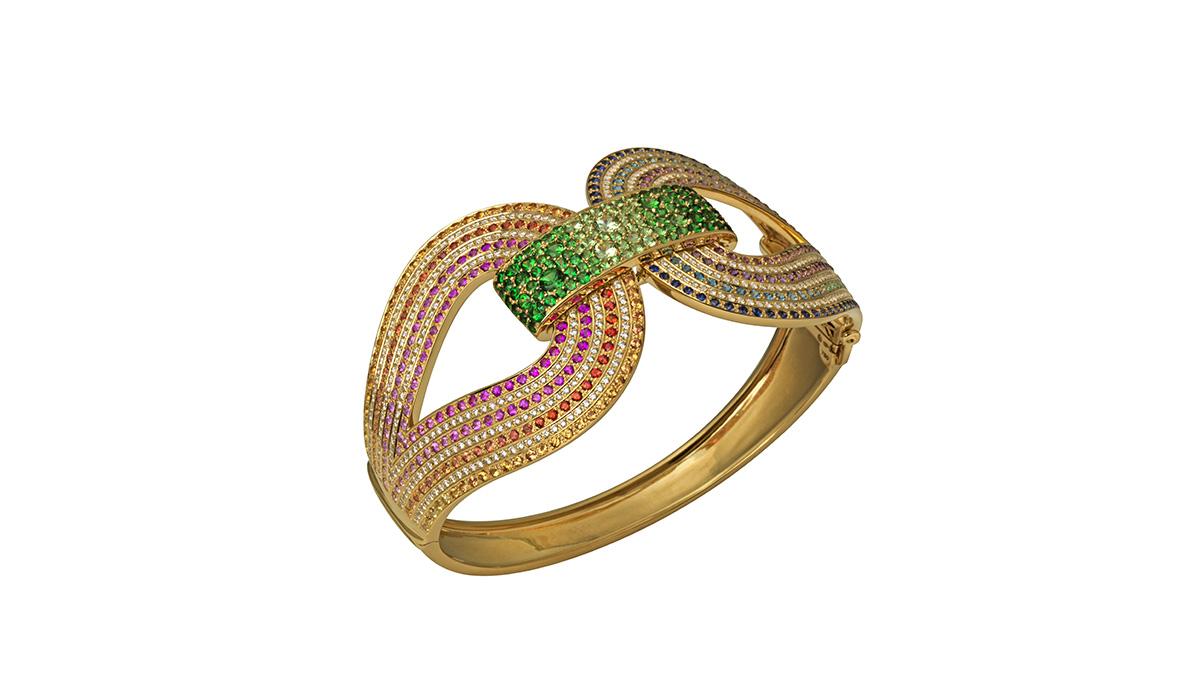 Eternal Love Hands Necklace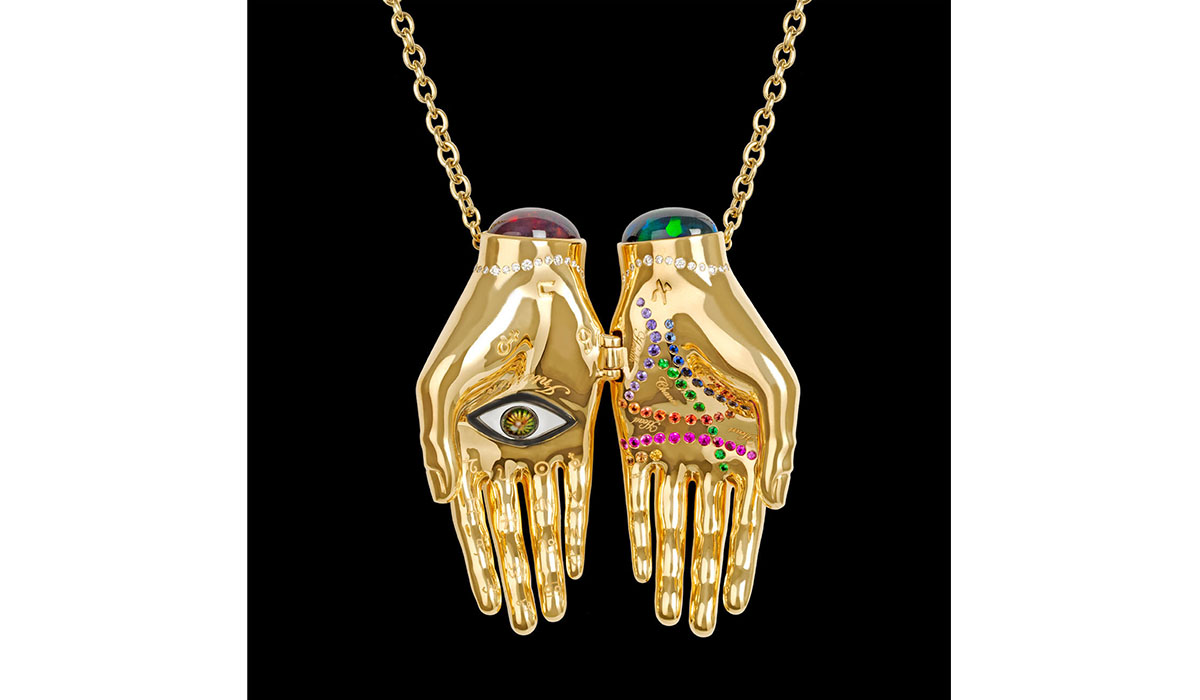 The esoteric practice of palmistry expressed in a miniature molded from Alexandra's hands. The necklace features articulated hands that can be opened to give and receive.
Mexico Ring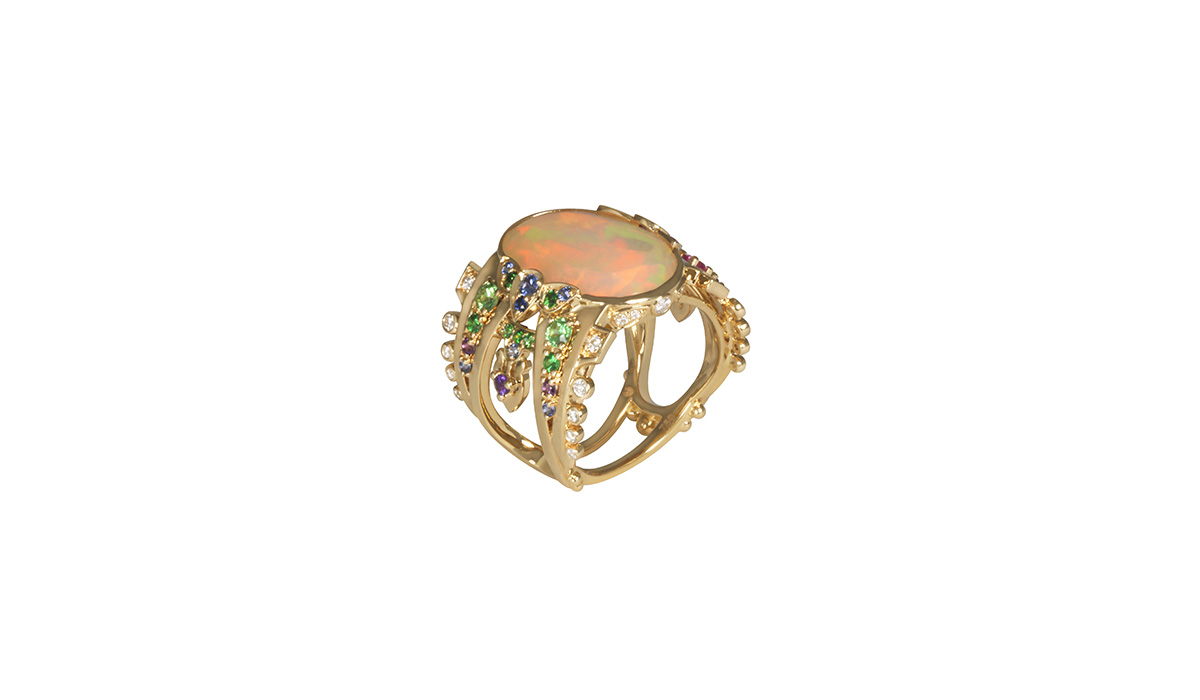 Part of the Mexico collection with which the designer wanted to pay homage to a country she loves, this gold, opal, fancy sapphire and diamond ring draws inspiration from Mayan symbols.
Rainbow Ring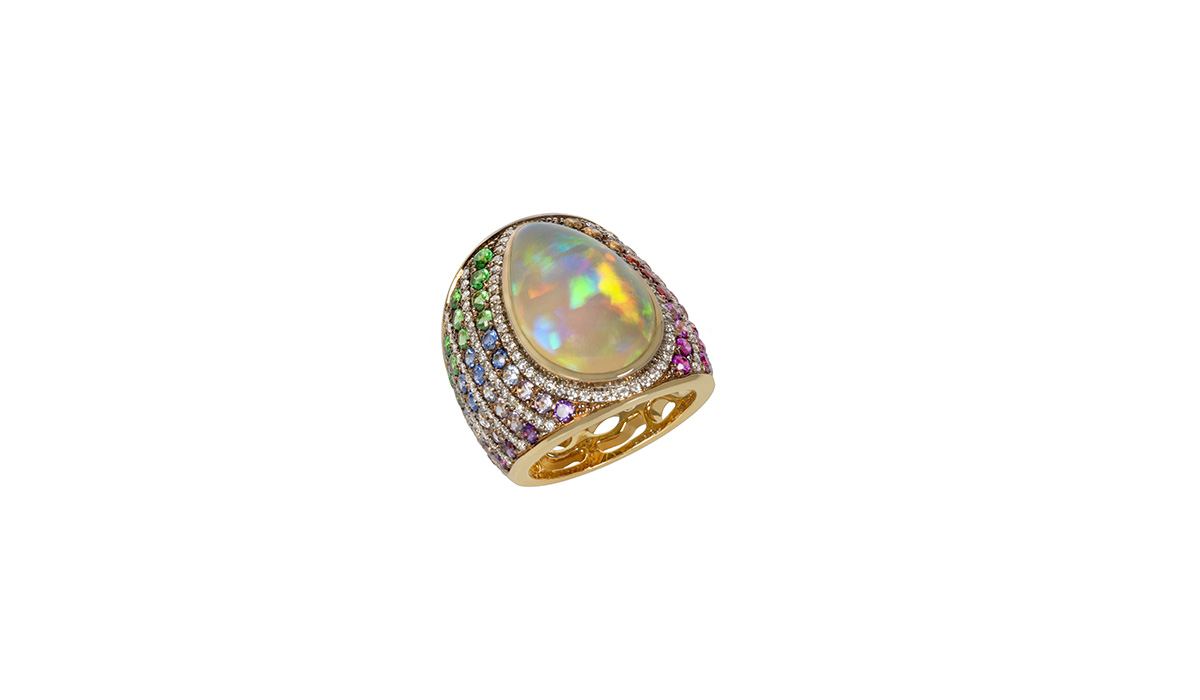 In gold and gemstones, the meticulous workmanship of this ring encompasses all the power of color, releasing its light to bring well-being to the wearer.
Vajra Pendant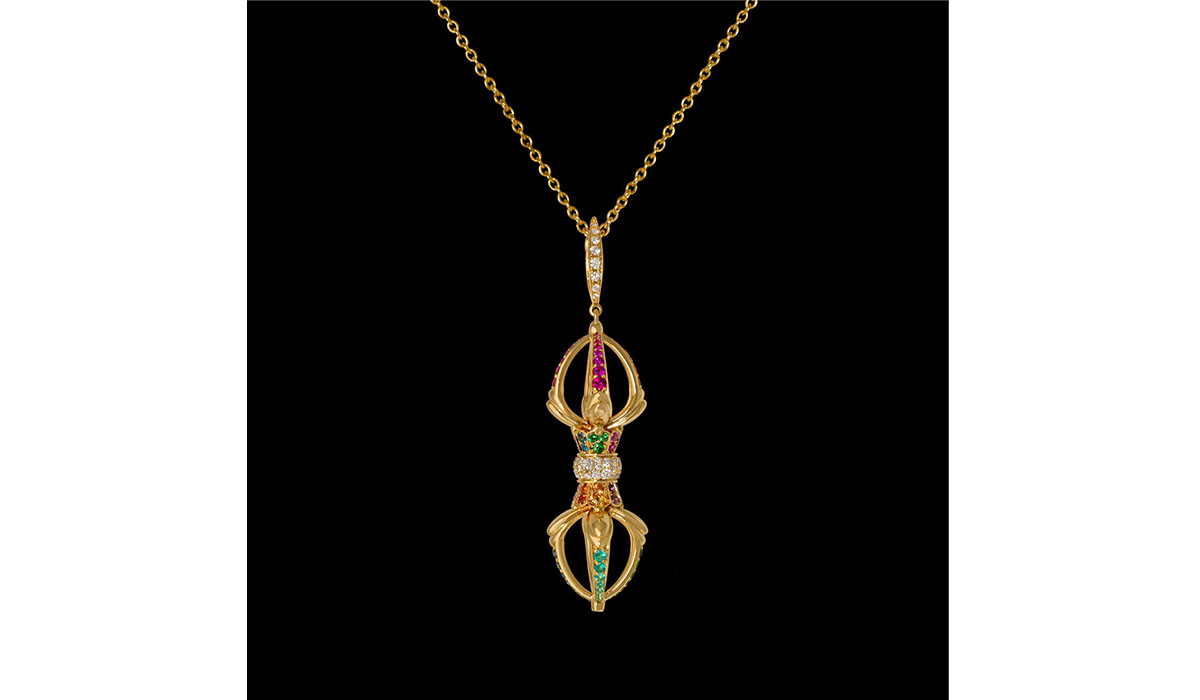 Decorated with precious gems, this pendant reproduces the Vajra, a symmetrical object with two crowns that is said to have the power to remove darkness and bad energies. A talisman of renewal and transformation.
---