The King Cobra
The ancient ornament that once covered the head and braid in sign of fertility, tinges on Hindu tradition. Pearls, diamonds and rubies for the Jadanagam sold at Christie's
---
Jadanagam, "cobra", a Sanskrit word that, in the world of Indian jewelry art indicated the ornament that was worn on the head to cover a long braid. A sort of abstract representation of a hooded snake which, for Hindus, was a sign of fertility. Until last June, this exquisite, 19th-century piece was part of the Al Thani Collection, which boasted more than 400 jewelry items from various eras. The new anonymous owner bought it at the Maharajas & Mughal Magni cence auction held at Christie's in New York. Priced at between 120 and 180.000$, it went for 175.000 $.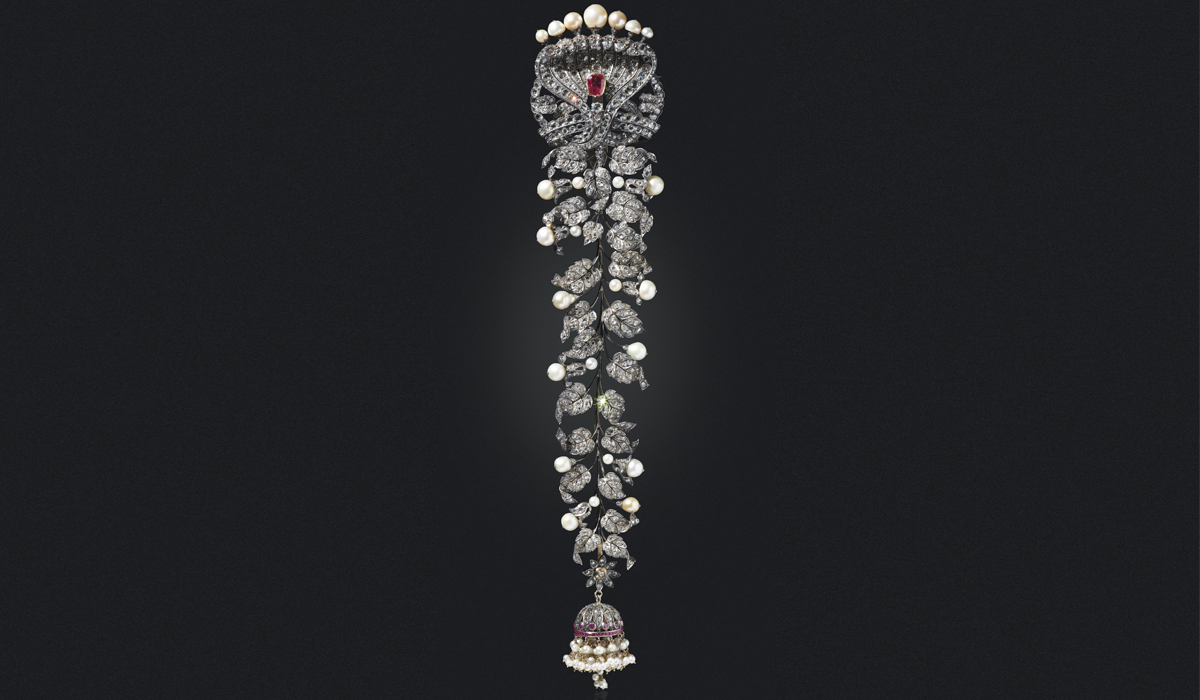 About 12 inces long, the Jadanagam can be divided into four different sections to be used as pendants or brooches. The topmost part represents the head of a hooded cobra, from which its Sanskrit name derives.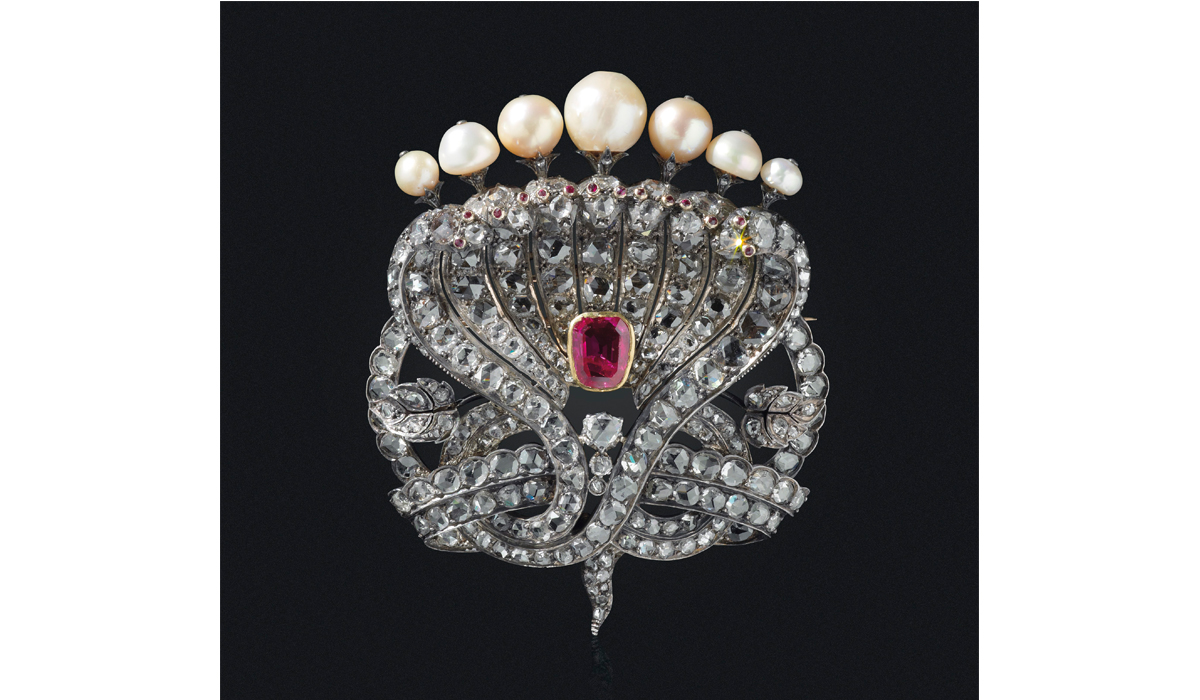 Rose-cut diamonds, rectangular and round rubies, natural pearls, silver and gold make up a ramage of leaves and berries in an extremely natural pattern that sways as the head moves.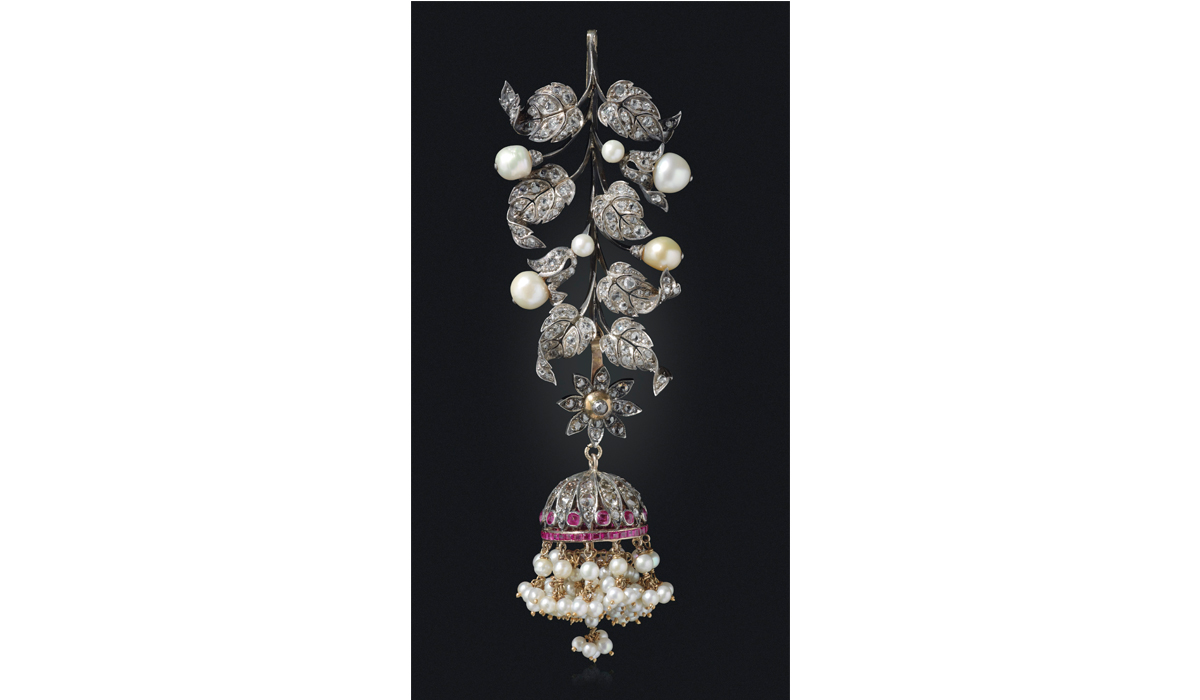 ---